Tesla unveils the new Model Y SUV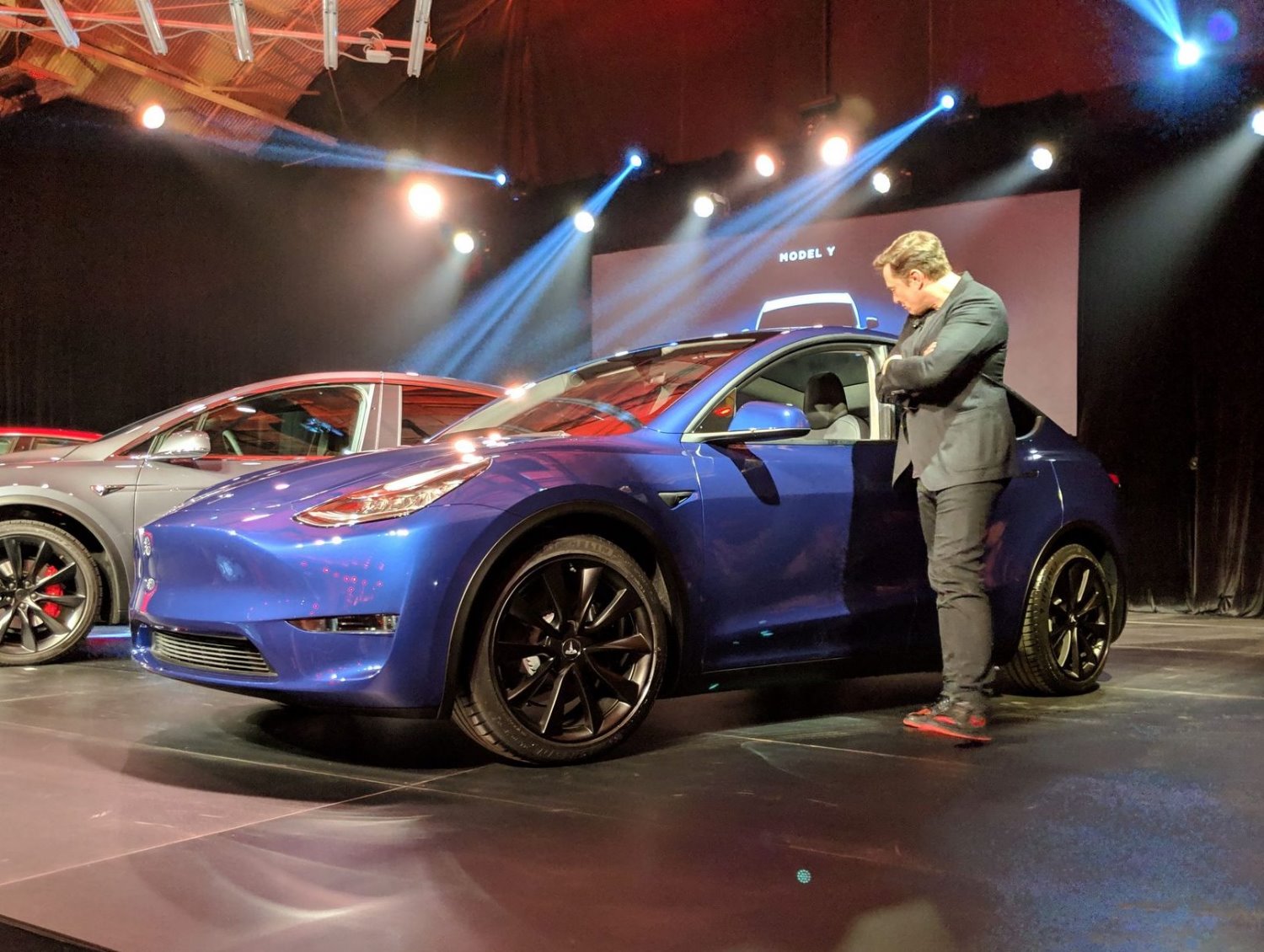 Musk looks over his company's latest creation the Model Y
Tesla has officially launched the Model Y at an event in Hawthorne tonight and it came with no big surprises but definitely delivered on specs in the higher end of our expectations.
They announced a Model Y range of up to 300 miles for the compact electric SUV based on the Model 3 platform, which is surprisingly going to offer up to 7 seats.
As anticipated, there's no big surprise when it comes to Model Y's design since it is based on Model 3 and meant to be a crossover/compact SUV version of the sedan.
The Model Y design is remarkably similar to Model 3's design.
CEO Elon Musk had warned us about that, but it is still quite shocking when seeing Model Y in person.
Here are the main Specs:
up to 300 miles of range
expected 5-star rating
3.5 seconds 0-60 mph
0.23 drag coefficient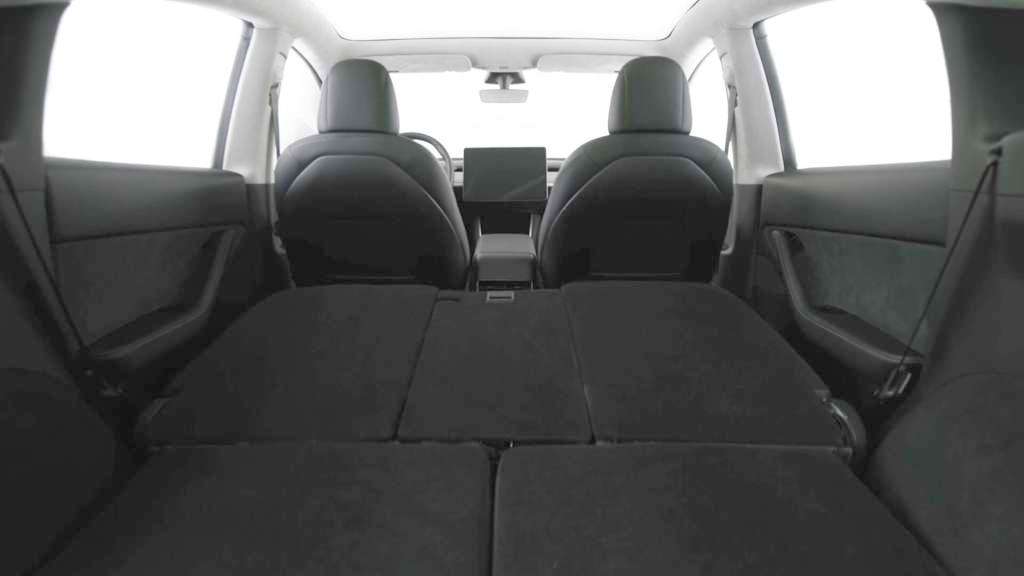 Interior with seats all folded down
The starting price is eventually going to be $39,000 in Spring 2021, but that's for the 'Standard Range' pack, which is interestingly listed as having a higher range the Model 3 with standard range.
It leads us to believe they won't be using the same battery pack, but that version of the vehicle is still about 2 years away.
The more expensive versions of Model Y with a bigger battery pack, dual motor, and higher performance are going to come first in Fall 2020.
It's unclear where the money to fund a new Model Y assembly line would come from. Musk didn't discuss such matters Thursday. However, Tesla will allow customers to put down a refundable $2,500 and order a Model Y.
A short promo film that introduced the event showed products such as an electric semi truck, a solar roof and a new roadster announced years ago but not yet on the market; Tesla continues to collect customer deposits on them all.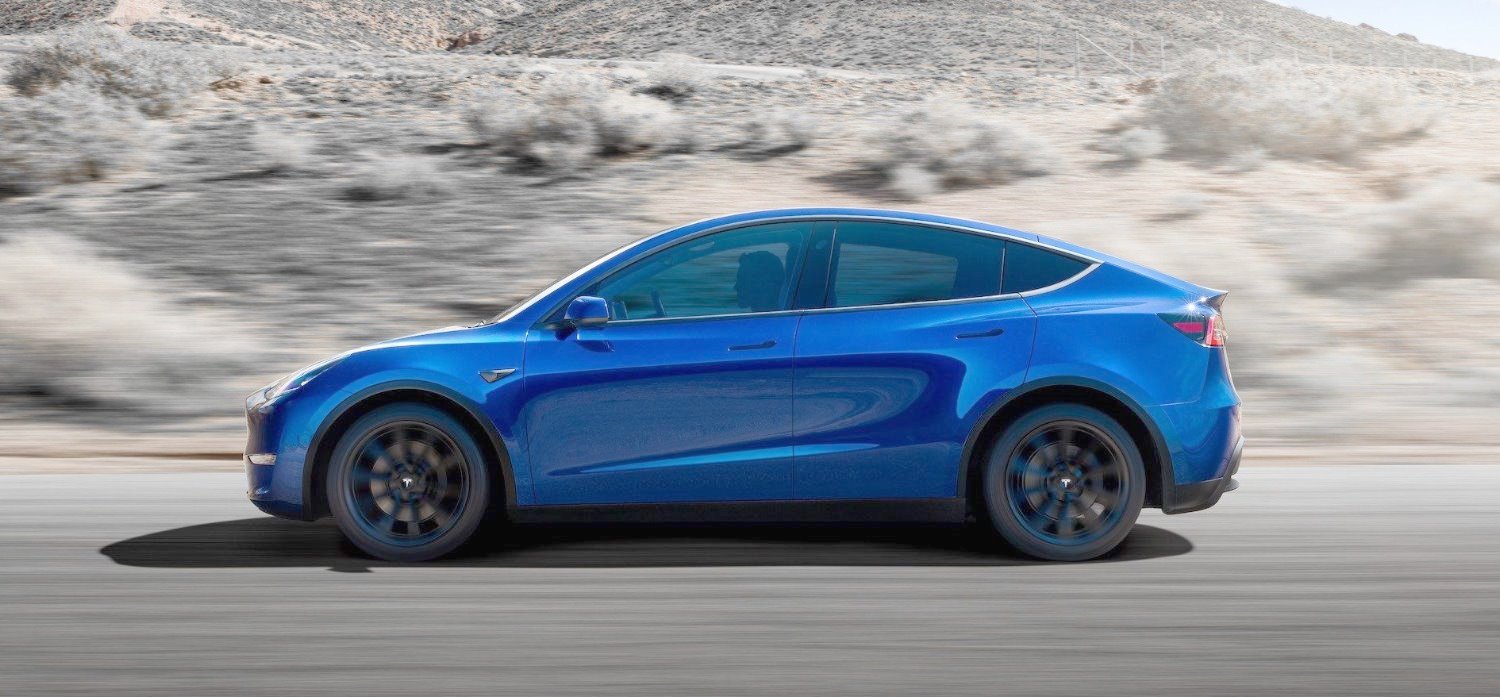 Side View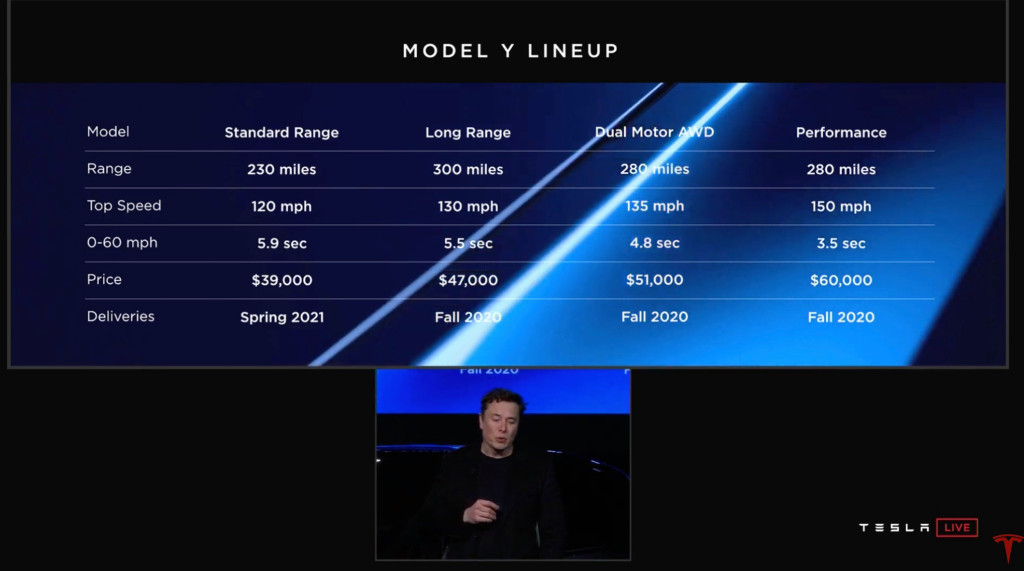 Assuming the car gets built, a long-range version with a 300-mile range has a starting price of $47,000 with an expected delivery of fall 2020, according to Musk. A standard-range model with a 230-mile range was priced at $39,000 with a promised delivery date of spring 2021.
Musk said the SUV would have the "functionality of an SUV, but it will ride like a sports car."
Dan Ives, managing director at Wedbush Securities, said the $39,000 and $47,000 price points for the standard and long-range versions were what investors wanted to see for mass adoption.
"It met expectations," he said.