Hamilton tops opening practice in Melbourne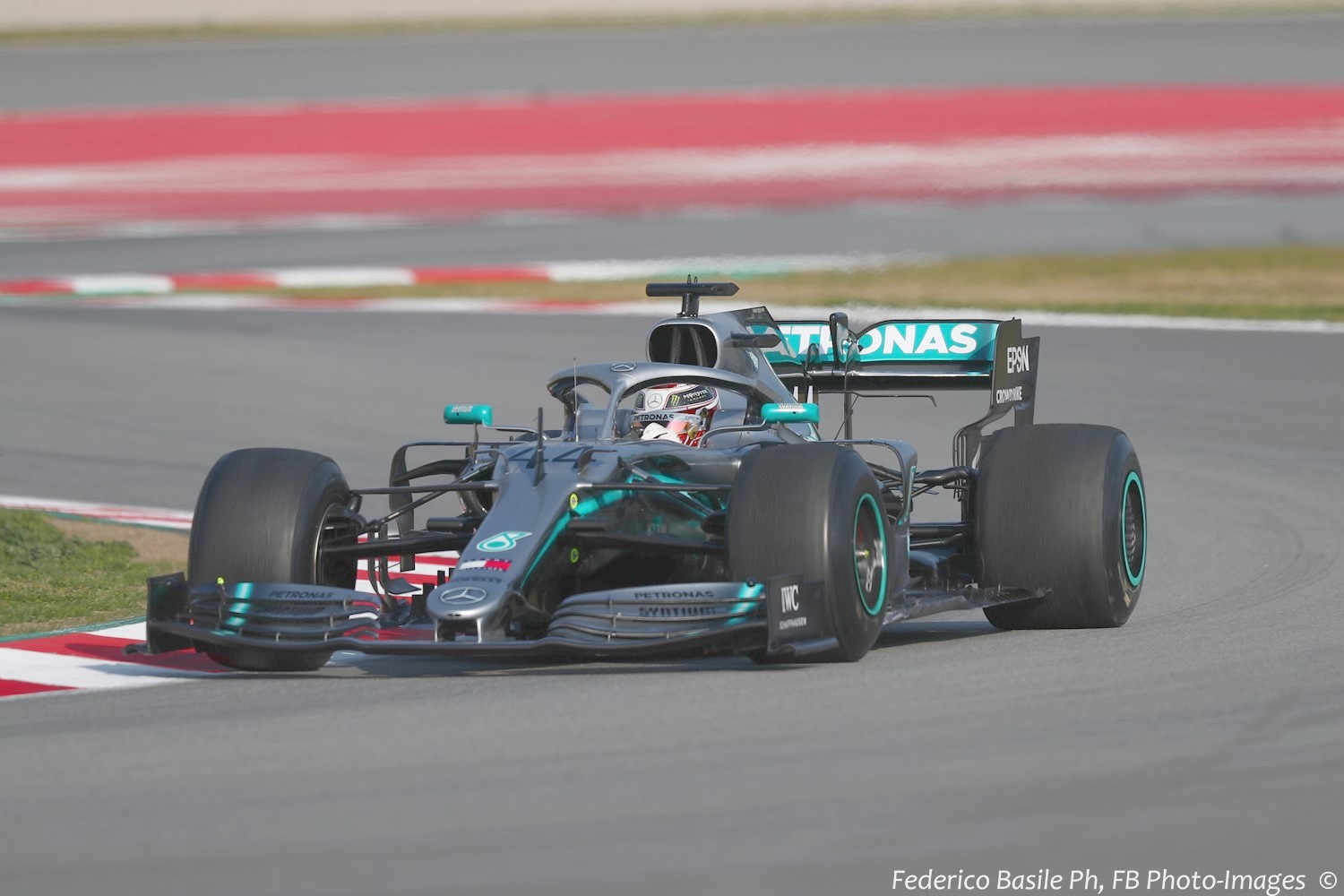 Lewis Hamilton
Lewis Hamilton picked up where he left off last year by topping the opening practice session for the Australian GP in Melbourne. Hamilton's lap of 1m23.599s was enough to lead the opening track cleaning session over the two Ferraris of Sebastian Vettel (+0.038s) and Charles Leclerc (+0.074s).
Max Verstappen was 4th for Red Bull (+0.193s), now with Honda power, while the 2nd Mercedes of Valtteri Bottas (+0.267s) rounded out the top-5.
New Red Bull driver Pierre Gasly failed to make the sort of impact as teammate Verstappen, and lapped 1.3s off the pace in eighth.
That allowed Kimi Raikkonen to hold best-of-the-rest behind the big three, giving Alfa Romeo an early boost on its first grand prix weekend as a full entrant.
Raikkonen was 1.2s off the pace, indicating the midfield group is no closer to Mercedes, Ferrari and Red Bull than before.
Practice 1 Results
| | | | | | |
| --- | --- | --- | --- | --- | --- |
| POS | DRIVER | CAR/ENGINE | TIME | BEHIND | LAPS |
| 1 | Lewis Hamilton | Mercedes/Mercedes | 1m23.599s | 0.000s | 26 |
| 2 | Sebastian Vettel | Ferrari/Ferrari | 1m23.637s | 0.038s | 18 |
| 3 | Charles Leclerc | Ferrari/Ferrari | 1m23.673s | 0.074s | 18 |
| 4 | Max Verstappen | Red Bull/Honda | 1m23.792s | 0.193s | 22 |
| 5 | Valtteri Bottas | Mercedes/Mercedes | 1m23.866s | 0.267s | 30 |
| 6 | Kimi Raikkonen | Alfa Romeo/Ferrari | 1m24.816s | 1.217s | 18 |
| 7 | Daniil Kvyat | Toro Rosso/Honda | 1m24.832s | 1.233s | 30 |
| 8 | Pierre Gasly | Red Bull/Honda | 1m24.932s | 1.333s | 23 |
| 9 | Kevin Magnussen | Haas/Ferrari | 1m24.934s | 1.335s | 24 |
| 10 | Nico Hulkenberg | Renault/Renault | 1m25.015s | 1.416s | 11 |
| 11 | Antonio Giovinazzi | Alfa Romeo/Ferrari | 1m25.166s | 1.567s | 23 |
| 12 | Romain Grosjean | Haas/Ferrari | 1m25.224s | 1.625s | 18 |
| 13 | Alexander Albon | Toro Rosso/Honda | 1m25.230s | 1.631s | 21 |
| 14 | Carlos Sainz | McLaren/Renault | 1m25.285s | 1.686s | 19 |
| 15 | Lance Stroll | Racing Point/Mercedes | 1m25.288s | 1.689s | 26 |
| 16 | Sergio Perez | Racing Point/Mercedes | 1m25.498s | 1.899s | 21 |
| 17 | Daniel Ricciardo | Renault/Renault | 1m25.634s | 2.035s | 16 |
| 18 | Lando Norris | McLaren/Renault | 1m25.966s | 2.367s | 31 |
| 19 | Robert Kubica | Williams/Mercedes | 1m27.914s | 4.315s | 25 |
| 20 | George Russell | Williams/Mercedes | 1m28.740s | 5.141s | 25 |