11 drivers primed for IMSA/WEC doubleheader at Sebring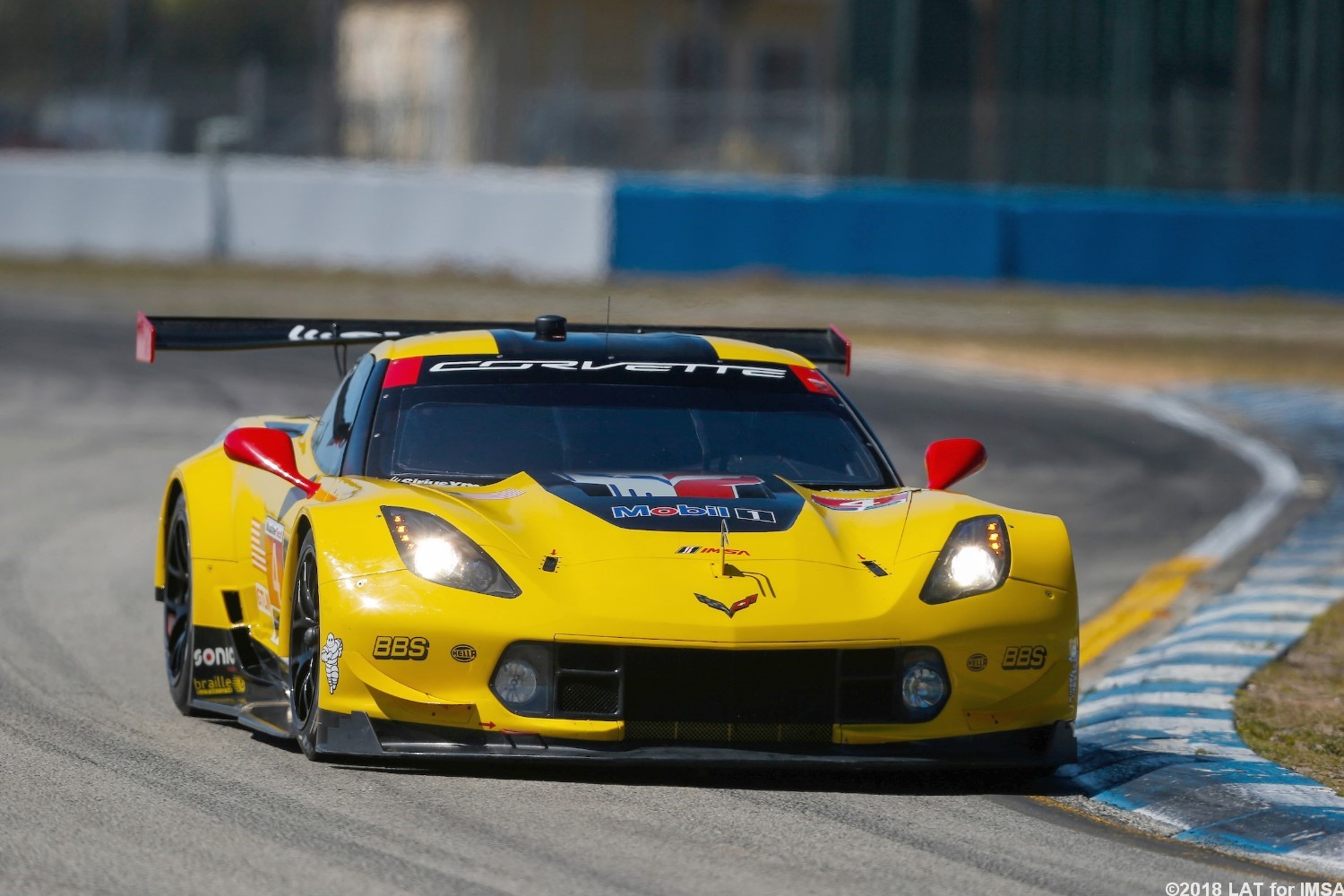 Sebring
Saturday's Mobil 1 Twelve Hours of Sebring Presented by Advance Auto Parts is widely considered one of the most grueling races in motorsport all by itself.
But for 11 drivers and one IMSA WeatherTech SportsCar Championship team, the Twelve Hours will represent only about 60 percent of the battle with the 3.74-mile, 17-turn Sebring International Raceway circuit. That's because they'll also compete in Friday's FIA World Endurance Championship 1000 Miles of Sebring as part of the first "Super Sebring" event co-headlined by the WeatherTech Championship and the WEC.
While there are five manufacturers with race cars in both events, Corvette Racing is the only complete team running cars in both races. It'll field its familiar pair of Corvette C7.Rs — the No. 3 for Jan Magnussen, Antonio Garcia and Mike Rockenfeller and the No. 4 for Oliver Gavin, Tommy Milner and Marcel Fassler — in the WeatherTech Championship GT Le Mans (GTLM) class in the Twelve Hours.
On Friday, Magnussen, Garcia and Rockenfeller will compete in the 1000 Miles — which is expected to last approximately eight hours — co-driving the No. 63 Corvette in the GTE Pro class. The drivers know that 20 hours of racing in a 30 and a half hour period is going to be a challenge, especially here.
"In a way, it's a good thing because I love both championships and to be able to race more is always good," Garcia said. "But to be here at Sebring, where it's probably one of the most physical racetracks, it can get a little bit hard, so I don't know. We've been training.
"I mean, I was working out a little bit harder just to be more prepared toward this race, because I don't want to miss anything. Let's see how the WEC race influences how tired you are for the Twelve Hours. I think I'm as prepared as I can be, and I think the team is as well."
Another driver pulling double duty this weekend is 2019 Rolex 24 At Daytona overall winner and current WeatherTech Championship DPi class points co-leader Renger van der Zande. The Dutchman is sharing the No. 10 Konica Minolta Cadillac DPi-V.R in the DPi class for the Twelve Hours with Jordan Taylor and Matthieu Vaxiviere and the No. 10 Dragonspeed BR01-Gibson with Ben Hanley and Henrik Hedman in the LMP1 class for the 1000 Miles.
"It's going to be tough," van der Zande said. "We are used to racing for 24 hours, but I think 24 hours in Sebring – there is no 24-hour in Sebring because it's so heavy here. Twelve hours is normally enough, and for sure it would have been enough for me as well, but I'm doing the full season in IMSA and I'm doing most of the season in WEC and, well, it happened that it's in the same weekend, so I'm up for it. I trained hard in the last three, four months, especially for this weekend."
Other prototype drivers doing the double are Brendon Hartley in the No. 5 Mustang Sampling Cadillac DPi (IMSA DPi) and the No. 17 SMP Racing BR1-AER (WEC LMP1); Vaxiviere in the No. 10 Cadillac DPi (IMSA DPi) and the No. 28 ORECA-Gibson (WEC LMP2); and Gabriel Aubry in the No. 52 PR1-Mathiasen Motorsports ORECA (IMSA LMP2) and the No. 38 Jackie Chan DC Racing ORECA-Gibson (WEC LMP2).
All three drivers of Mazda Team Joest's Twelve Hours effort in the No. 55 RT-24P DPi car also will be competing in the 1000 Miles, all with the Ford Chip Ganassi Racing Team UK squad. Harry Tincknell and Jonathan Bomarito, who share the No. 55 Mazda full-time in the WeatherTech Championship, are pairing up in the No. 67 Ford GT in the WEC GTE Pro class alongside co-driver Andy Priaulx.