Sebastian Vettel names new Ferrari Lina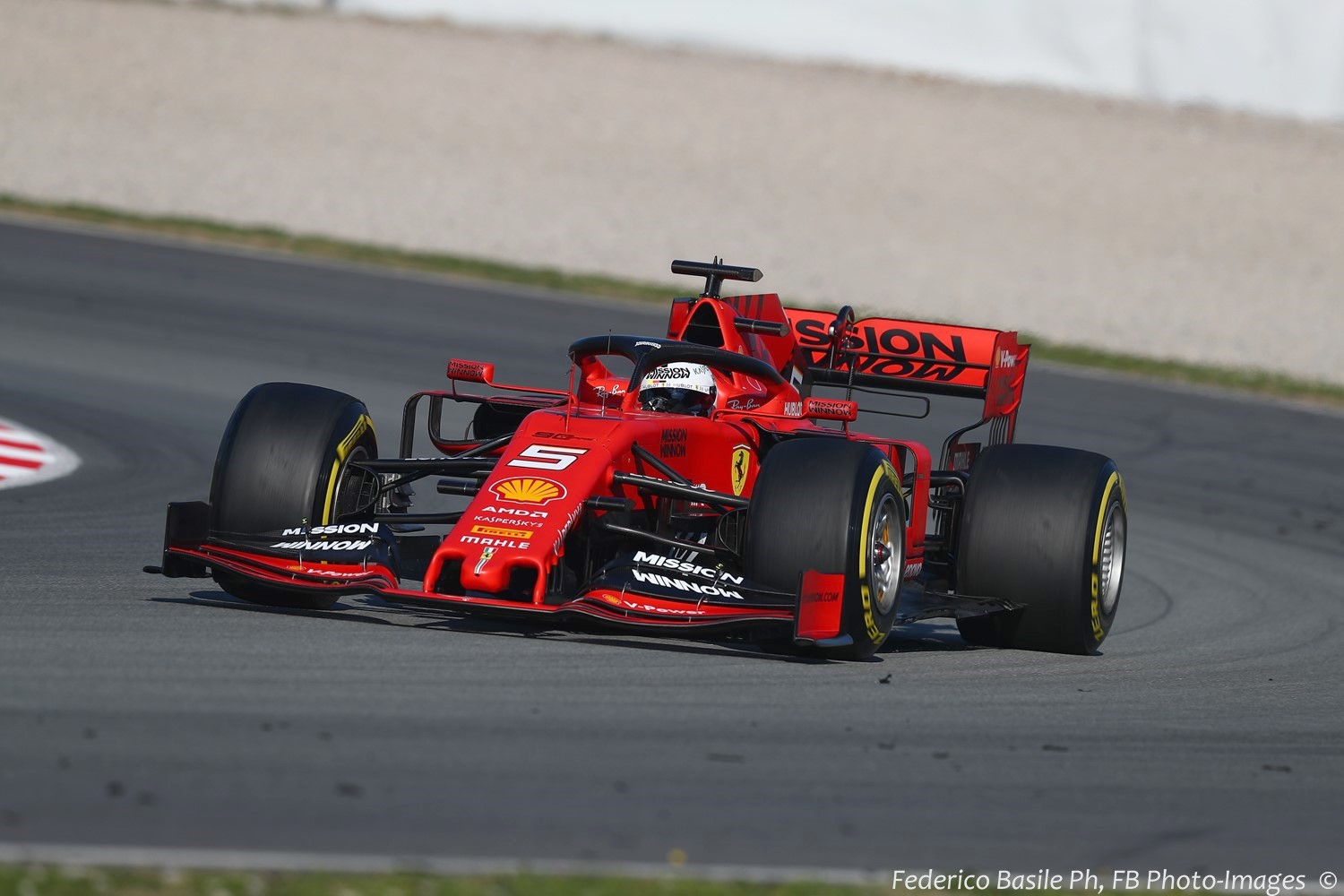 Vettel names 2019 car Lina
Sebastian Vettel has revealed the name of his Ferrari car for this season: Lina.
The German made the eagerly-anticipated annual announcement at a Formula One launch event in Melbourne today.
Sebastian Vettel is heading into his fifth season with Ferrari and this year's car is called Lina
The German driver has a tradition of naming his car, dating back to his time with Toro Rosso in 2008
But he is staying tight-lipped as to why he names each of his F1 cars, which have included the likes of Luscious Liz and Kinky Kylie in the past.
It all started in his second year at Toro Rosso way back in 2008 with Julie before he switched to Red Bull and went with Kate Kate's Dirty Sister.
Luscious Liz and Randy Mandy guided Vettel to his first F1 drivers' championship in 2010, the first of four in a row.
Kinky Kylie and Abbey each enjoyed success before Hungry Heidi did the business in his first season with Ferrari.
But Susie and Eva could do nothing to stop Lewis Hamilton in 2014 and 2015.
The last three seasons have seen the names Margherita, Gina and Loria but again to no success.
Vettel and his Ferrari team will be desperate that Lina takes him to a fifth world championship after five years of Mercedes dominance.
Sebastian Vettel's Exs
2008: JULIE (Toro Rosso)
2009: KATE KATE'S DIRTY SISTER (Red Bull)
2010: LUSCIOUS LIZ AND RANDY MANDY* (Red Bull)
2011: KINKY KYLIE* (Red Bull)
2012: ABBEY* (Red Bull)
2013: HUNGRY HEIDI* (Red Bull)
2014: SUSIE (Red Bull)
2015: EVA (Ferrari)
2016: MARGHERITA (Ferrari)
2017: GINA (Ferrari)
2018: LORIA (Ferrari)
2019: LINA (Ferrari)
* = Denotes Vettel F1 champion The Sun