Racing Point to bring big upgrade to Melbourne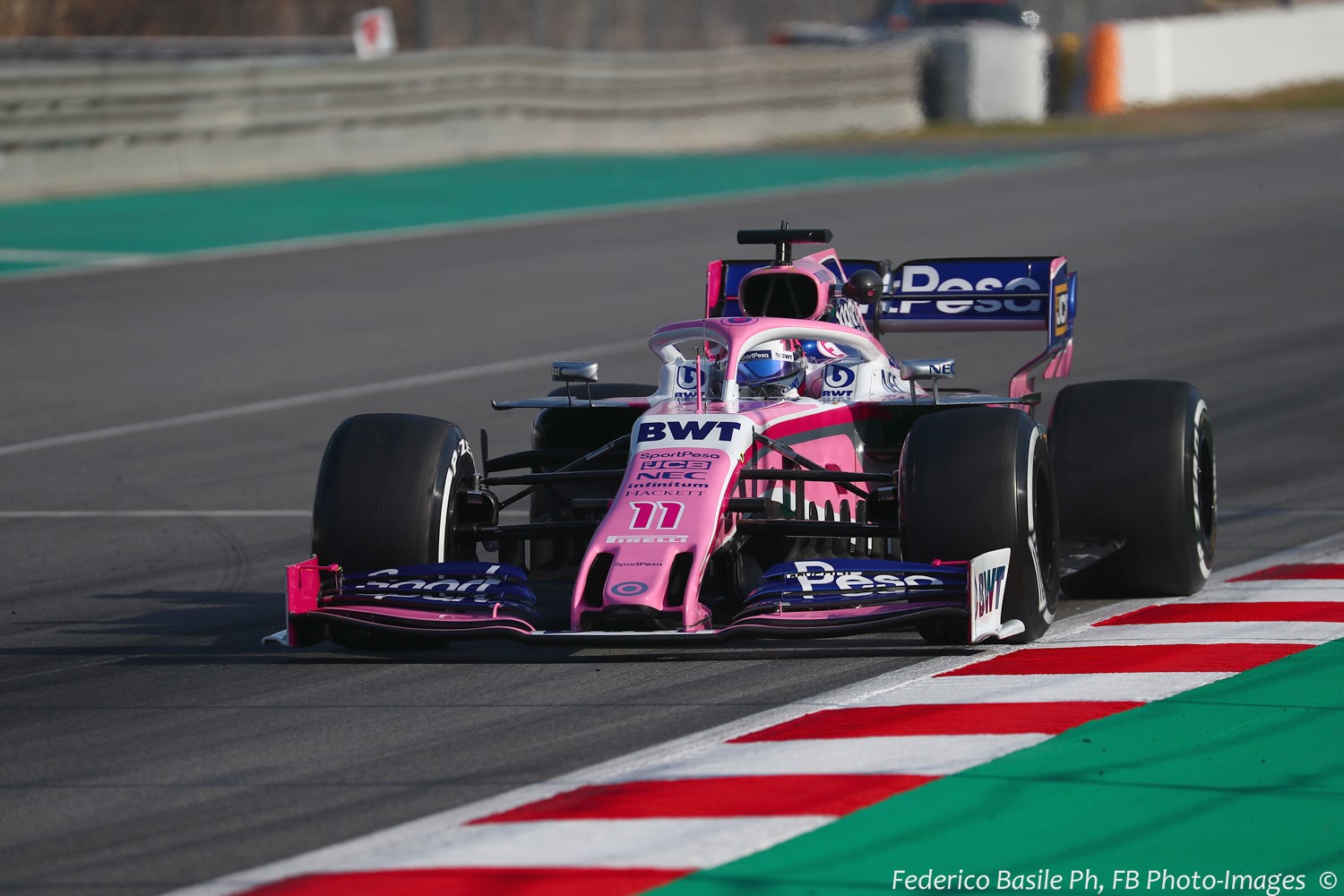 Sergio Perez testing in Barcelona
In their pre-race press release, Racing Point team principal Otmar Szafnauer says the car it will race at this weekend's Australian Grand Prix is "quite different" from the version it ran in test
"Winter testing saw us achieve our main objectives and we took away a lot of positives," said Szafnauer, "but the car you will see in Melbourne is quite different from the car we ran in Barcelona.
"We took the strategic decision to give ourselves the maximum time to develop the car, to maximize our performance at the first race, and that meant holding back a little during testing. It's not easy introducing new parts late in the day and we know it will be a steep learning curve, but we believe this approach will pay off in the long run."
Szafnauer pointed out that the early development of the team's new car had been disrupted by its spell in administration during last season.
"A big part of the RP19 was designed before the new shareholders acquired the team so this is very much a year of transition," he said.
"The aim this year is to take a step forward and compete at the front of the midfield once again. We recognize this won't be an easy task because it's shaping up to be one of the closest midfields we have seen for a long time – with just a few tenths separating a handful of teams.
"We are realistic about the challenge ahead of us and the amount of work needed to achieve our objectives. It's a long season and we have a solid development plan in place. I'd like to think we can be fighting for points in Melbourne and that's certainly the first objective heading into the first race weekend."