NASCAR Phoenix TV Rating (Update)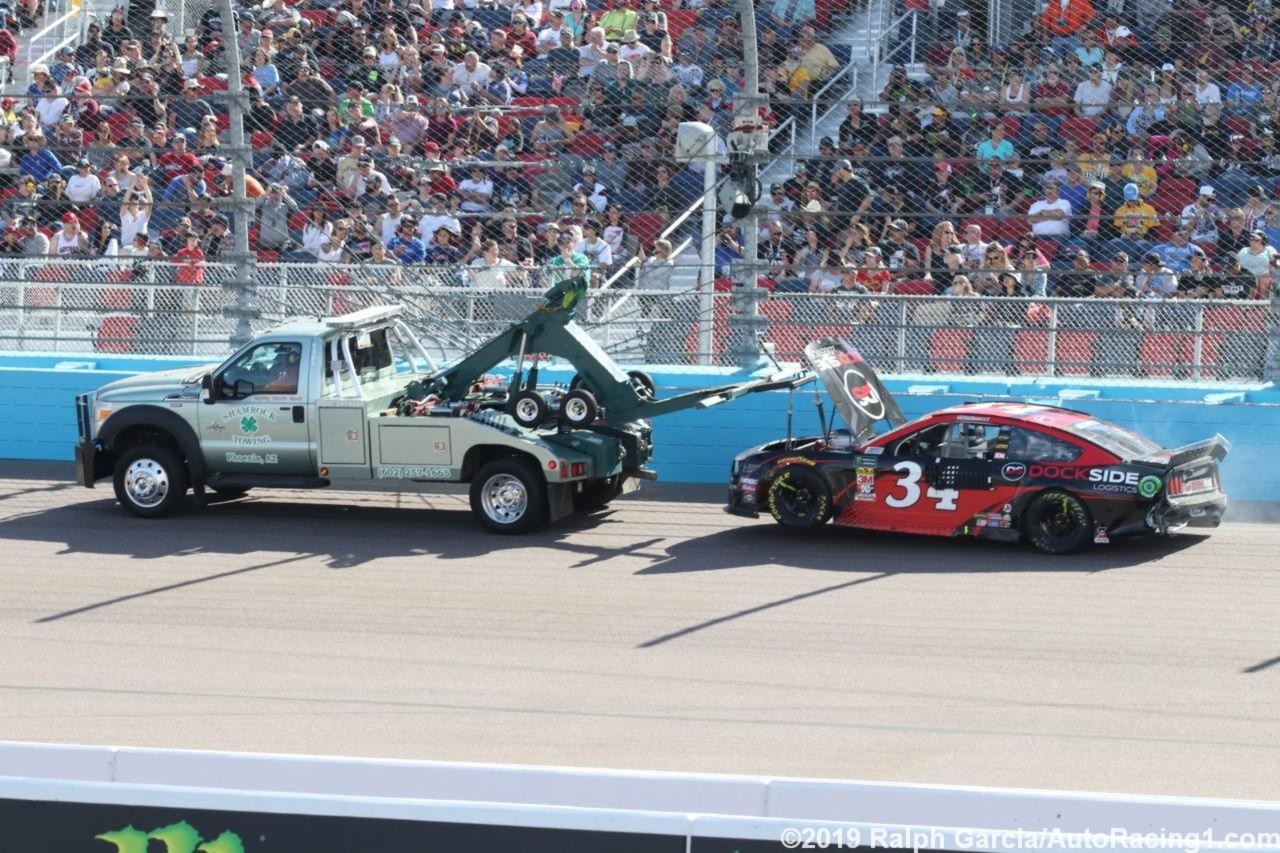 Michael McDowell's car on the hook
UPDATE The final TV Rating for the Phoenix Monster Cup race on FOX was a 2.86 with 4.794 million total viewers and 1.073 million viewers in the all-important 18-49 age group. Compare NASCAR's 1.073 million in the 18-49 age group to IndyCar's 82,000 on NBCSN. NBCSN numbers send sponsors heading for the exits. IndyCar made a potentially fatal decision not putting 100% of its races on free over the air NBC.
03/11/19 Fox TV earned a 2.8 overnight rating for yesterday's Ticket Guardian 500 NASCAR Monster Cup race at ISM Raceway, up 4% from a 2.7 for last year's race, but down 6.7% from the 2017 3.0 overnight rating.
The event was the top-rated sports event of Sunday and marks third overnight uptick so far this season out of four NASCAR Cup races.