Sunday morning update from St. Petersburg GP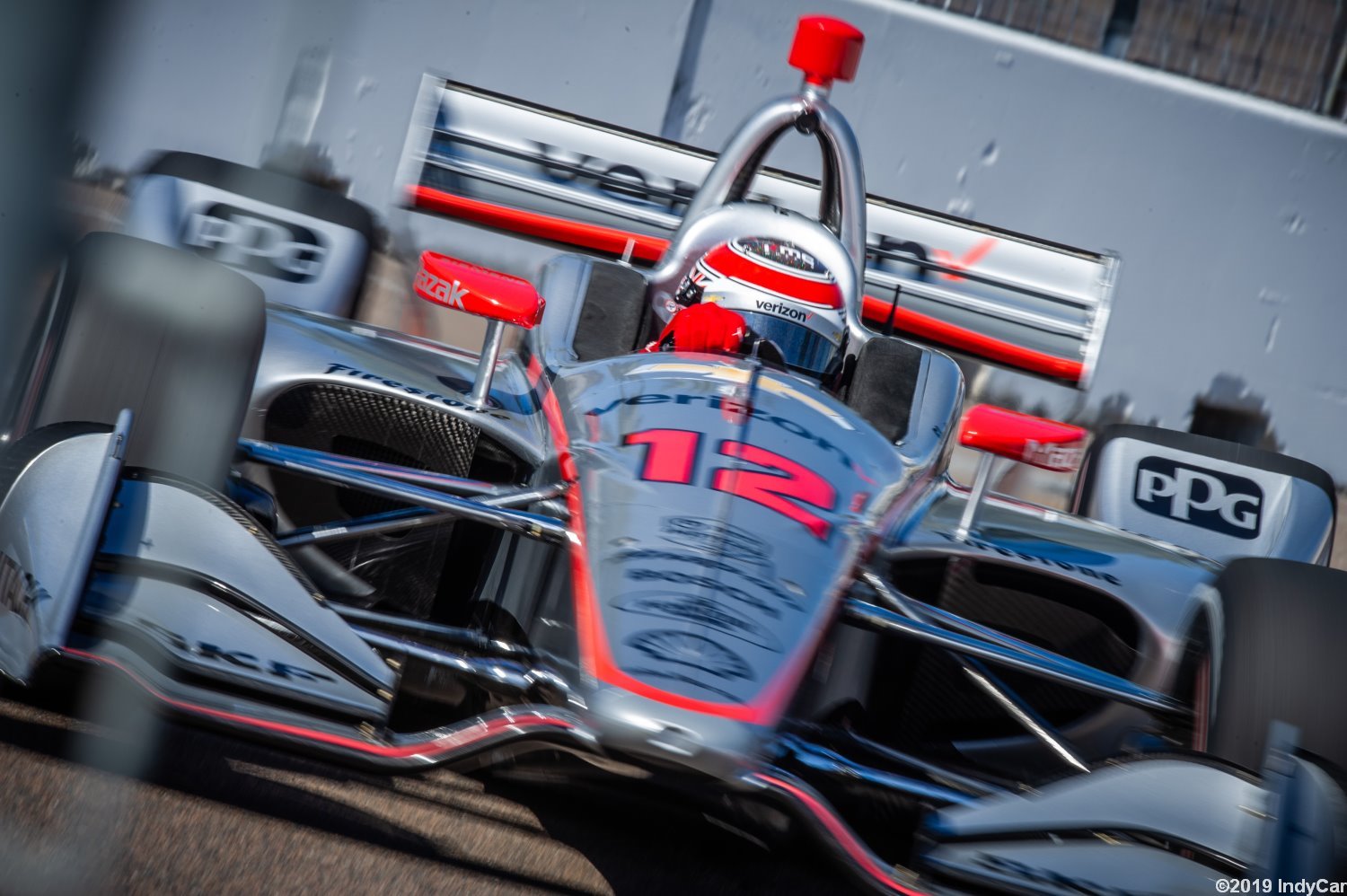 Can Power win from the Pole
It is going to be a prefect, sunny day in St Petersburg, Florida for the first race of the 2019 season. Temperatures are predicted to be 80 degrees at race time.
The 1.8 mile temporary street course with 14 turns has not changed much since last year, according to the drivers. The drivers will have 150 seconds of push to pass today, with a maximum single duration of 15 seconds.
One thing that has changed are the alternate (red) tires. They are a different compound than the red tire we had here last year. Firestone designs the tires for each track based on the surface. So the red tires change from one track to the next.
Last year was the first year of the new car with less downforce. Veteran drivers had to relearn how to get the car to stick in the corners. Tires cannot be tested on the actual surface because it is a temporary course setup partially on an airport runway.
Graham Rahal, driving the Number 15 Rahal, Letterman, Lanigan entry, finished second to Sebastien Bourdais in 2018 in St Pete. Rahal had this to say about the tires after last year's race. "The combination of the tire is identical, if not very, very, very, very, very close to last year's tire, so it's pretty hard for this car. When you lose all the downforce, typically you need a softer tire, but like you saw today, I think if you could get the car in sort of a good operating zone, it was relatively consistent. We had a lot of understeer, so we were working the front pretty hard, but the cars have naturally just become, and they are becoming harder and harder to drive."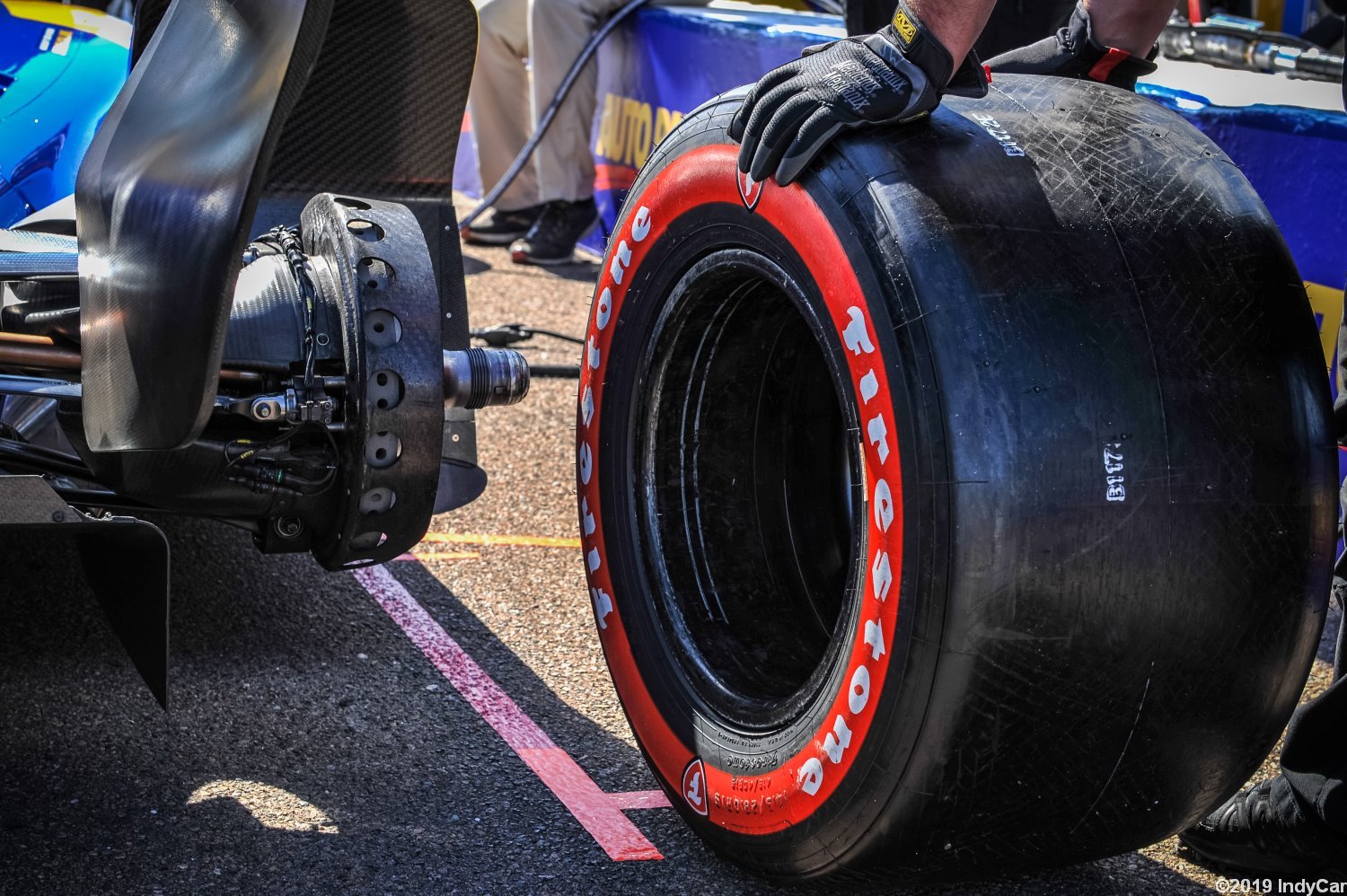 Alternate Tires
It will be interesting to see how the red tires hold up during a full fuel stint today. Some drivers from the qualifying one session yesterday did not even get to run on the red tires due to all the red flags in that session. But that gives them more sticker red tires to use during the race.
Defending race winner, Sebastien Bourdais, is one of the those drivers with extra sticker tires. Bourdais, a St Pete resident driving for Dale Coyne Racing, did not even get a timed lap during the first qualifying session. " I feel that we owe it to the fans, sponsors and teams to at least show something that's representative, but the rules are there for a reason. However, the rules do not provide for something like this where you barely get any green flag time.. I guess we should have gone out right away, but that is easy to say now."
Interesting to note that Bourdais started 14th last year and won the race. In 2017, he started 21st and won the race. Both years he was driving for Dale Coyne Racing.
Today's race coverage will be on NBC Sports Network starting at 12:30 pm Eastern time. The green flag will drop at 1:37 pm
Lucille Dust and Mark C reporting live from St Petersburg.