Australia loses live IndyCar telecasts, Canadian, Mexico and Latin America Fans get the shaft (3rd Update)

IndyCar has thrown Canada and Latin America a bone
UPDATE It was only after intense pressure from IndyCar fans on social media that Canadian IndyCar rights holder Rogers Sportsnet announced it would make the race available on the Sportsnet.ca website.
The rest of the schedule, though, with the exception of the iconic Indianapolis 500 and the Honda Indy Toronto, remains up in the air so far as television is concerned.
Trying to make amends of their blunders, IndyCar has announced that Latin America and Canada will get a live, free look at the NTT IndyCar Series' season opener, Sunday's Firestone Grand Prix of St. Petersburg.
Canadians will see the livestream of the 1:30 p.m. ET race on Sportsnet.ca. The race also can be seen on SN NOW+, Sportsnet's direct-to-consumer streaming product.
As part of its strategy to increase engagement with fans in Latin America, INDYCAR will livestream all 2019 NTT IndyCar Series races on IndyCar.com in Mexico and select markets in Central America and South America, excluding Brazil. In Brazil, NTT IndyCar Series will air on both free-to-air TV and subscription services in 2019.
Providing Latin American fans free access to races on IndyCar.com via geofencing will increase NTT IndyCar Series exposure in important markets. INDYCAR will continue to increase exposure of the series in Latin American markets and evaluate opportunities to provide Latin American fans even more access on various platforms.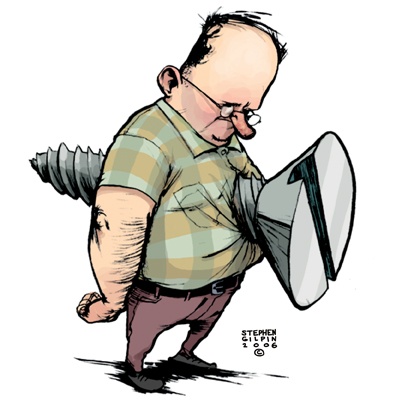 IndyCar fans in Australia, Canada, Mexico and Latin America got the royal screw from IndyCar by dropping ESPN/ABC
00/09/19 IndyCar CEO Mark Miles has hinted that Australia's current highlights-only television situation could be fixed for 2020.
Fox Sports has picked up rights to hour-long highlights of each race after two years on ESPN of full race telecasts, usually live.
Australian viewers are not the only group getting the IndyCar screw, with Canadian fans reportedly upset at the cost and complexity of their new service and Mexico and all of Latin America and 90% of South America eft out for now.
Furthermore, IndyCar does not offer its own streaming option outside of the United States of America, meaning there is no legal means to watch full races from Australia, at least until days after the fact.
Miles has intimated that the situation may change as soon as 2020.
"The deals we're making are one or two years, and they vary," he told website RACER.
"So, in the situations that are new or different arrangements, and we were offered less exposure than IndyCar wanted, they arrangements are short."
NBC Gold's IndyCar Pass streaming service is available in the USA only, and in any event does not provide live race coverage.
Miles ventured that IndyCar could partner with an international streaming service in future years, rather than extending the NBC offering to other territories.
He nominated DAZN, which has taken over MotoGP rights in Spain this year, as one specific option.
"We could look at something like that, to work with an international option, where IndyCar could be bundled with other popular sports on a streaming service like DAZN," Miles added.
03/06/19 Australian IndyCar fans will be restricted to one-hour post-race highlights shows in 2019, series organizers have confirmed.
The IndyCar Series will be telecast on Fox Sports in Australia, which in fact represents a return to the network after two years at ESPN.
However, there is set to be no live telecast of the series as was the case for most races last year.
New Zealand IndyCar fans will see the series on Sky Sport, which lost out on Formula 1 rights to telco Spark for the contract beginning this year.
The deals come after IndyCar chose to form its own in-house distribution arm, which it announced in November last year.
Previously, ESPN International had managed distribution of rights to the series.
Ironically, IndyCar enjoys an enhanced television deal in its home market from this year with NBC taking up full rights, spread across free-to-air and its pay television channel, NBC Sports Network.
NBC's IndyCar Pass, which promises "every qualifying, practice and more live, commercial-free & on-demand" is only available to United States-based viewers.
No offer for streaming internationally has been made public.
Canada Fans Furious
Canadian fans now have to pay extra to see IndyCar races. Sportsnet World is NOT part of the regular Sportsnet lineup and is an extra pay channel for $20/MONTH and SN NOW+ is $28/MONTH!
See this twitter discussion on how pissed off Canadian Fans are with IndyCar. They predict the eventual death of the Toronto race as a result.
Mexico, Latin America and South America
Mexico – Zero
Latin American countries – Zero
South American Countries – Zero except for Brazil.
That is a wide swath of fans IndyCar screwed royally, which we predicted would happen with the loss of ESPN International. Far less fans worldwide will see IndyCar this year.