Rosenqvist fastest in 1st IndyCar practice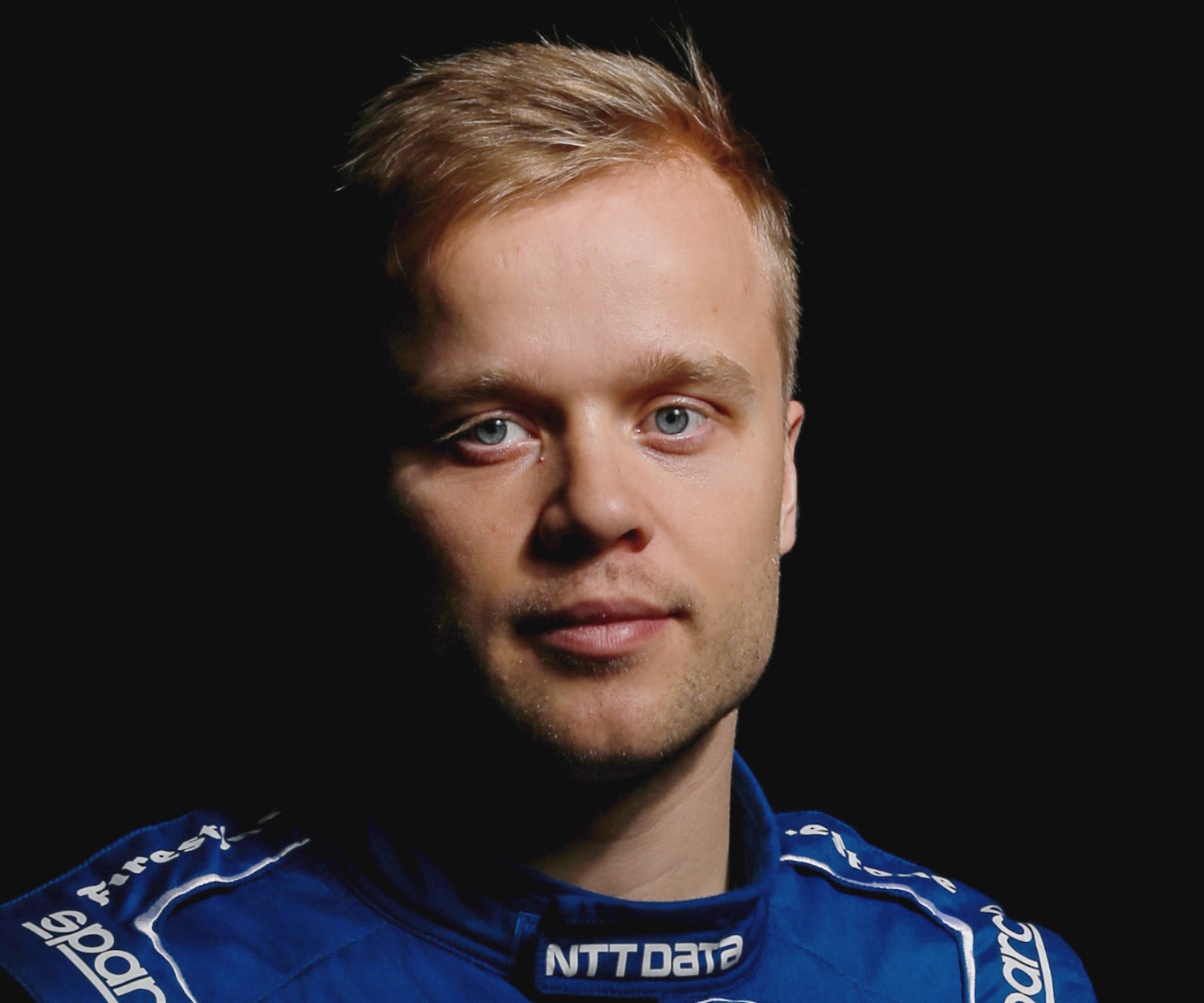 Felix Rosenqvist
F2 transplant Felix Rosenqvist made his presence felt immediately on Friday morning here on the streets of St. Petersburg by turning the fastest lap on the still green track as practice began for the Firestone GP of St. Petersburg IndyCar season opener.
Rosenqvist, from Sweden, put up a lap of 1m01.822s to beat American Ryan Hunter-Reay by 1/4-sec as Honda drivers swept the top-6 fastest times. Rosenqvist was the only driver in the 1m01sec bracket.
F1 transplant Marcus Ericsson, also from Sweden was third fastest driving the car Robert Wickens drove to pole here last year (but with a different number) while Scott Dixon and Alexander Rossi rounded out the top-5.
Practice 1 Results
| | | | | | | | | | |
| --- | --- | --- | --- | --- | --- | --- | --- | --- | --- |
| Pos | No | Name | FTime | Diff | Gap | Laps | FSpeed | Engine | Team |
| 1 | 10 | Felix Rosenqvist | 1:01.822 | –.—- | –.—- | 25 | 104.818 | Honda | Chip Ganassi Racing Teams |
| 2 | 28 | Ryan Hunter-Reay | 1:02.064 | 0.2421 | 0.2421 | 13 | 104.409 | Honda | Andretti Autosport |
| 3 | 7 | Marcus Ericsson | 1:02.081 | 0.2596 | 0.0175 | 23 | 104.380 | Honda | Arrow Schmidt Peterson Motorsport |
| 4 | 9 | Scott Dixon | 1:02.131 | 0.3094 | 0.0498 | 15 | 104.296 | Honda | Chip Ganassi Racing Teams |
| 5 | 27 | Alexander Rossi | 1:02.147 | 0.3255 | 0.0161 | 15 | 104.269 | Honda | Andretti Autosport |
| 6 | 30 | Takuma Sato | 1:02.157 | 0.3356 | 0.0101 | 17 | 104.252 | Honda | Rahal Letterman Lanigan Racing |
| 7 | 2 | Josef Newgarden | 1:02.174 | 0.3525 | 0.0169 | 15 | 104.224 | Chevy | Team Penske |
| 8 | 15 | Graham Rahal | 1:02.185 | 0.3637 | 0.0112 | 14 | 104.205 | Honda | Rahal Letterman Lanigan Racing |
| 9 | 26 | Zach Veach | 1:02.193 | 0.3710 | 0.0073 | 12 | 104.193 | Honda | Andretti Autosport |
| 10 | 12 | Will Power | 1:02.276 | 0.4543 | 0.0833 | 17 | 104.053 | Chevy | Team Penske |
| 11 | 18 | Sebastien Bourdais | 1:02.288 | 0.4669 | 0.0126 | 13 | 104.032 | Honda | Dale Coyne Racing with Vasser-Sullivan |
| 12 | 22 | Simon Pagenaud | 1:02.309 | 0.4879 | 0.0210 | 15 | 103.997 | Chevy | Team Penske |
| 13 | 5 | James Hinchcliffe | 1:02.314 | 0.4925 | 0.0046 | 15 | 103.989 | Honda | Arrow Schmidt Peterson Motorsports |
| 14 | 21 | Spencer Pigot | 1:02.370 | 0.5488 | 0.0563 | 16 | 103.896 | Chevy | Ed Carpenter Racing |
| 15 | 23 | Charles Kimball | 1:02.461 | 0.6392 | 0.0904 | 17 | 103.745 | Chevy | Carlin |
| 16 | 60 | Jack Harvey | 1:02.505 | 0.6832 | 0.0440 | 14 | 103.672 | Honda | Meyer Shank Racing with Arrow SPM |
| 17 | 88 | Colton Herta | 1:02.509 | 0.6875 | 0.0043 | 21 | 103.665 | Honda | Harding Steinbrenner Racing |
| 18 | 98 | Marco Andretti | 1:02.557 | 0.7351 | 0.0476 | 13 | 103.586 | Honda | Andretti Herta Autosport with Curb-Agajanian |
| 19 | 14 | Tony Kanaan | 1:02.614 | 0.7924 | 0.0573 | 14 | 103.491 | Chevy | AJ Foyt Enterprises |
| 20 | 4 | Matheus Leist | 1:02.663 | 0.8410 | 0.0486 | 16 | 103.411 | Chevy | AJ Foyt Enterprises |
| 21 | 19 | Santino Ferrucci | 1:02.738 | 0.9166 | 0.0756 | 20 | 103.287 | Honda | Dale Coyne Racing |
| 22 | 20 | Ed Jones | 1:02.749 | 0.9272 | 0.0106 | 14 | 103.269 | Chevy | Ed Carpenter Racing |
| 23 | 59 | Max Chilton | 1:02.907 | 1.0850 | 0.1578 | 17 | 103.010 | Chevy | Carlin |
| 24 | 81 | Ben Hanley | 1:04.934 | 3.1126 | 2.0276 | 14 | 99.793 | Chevy | DragonSpeed |