Friday Morning update from St Pete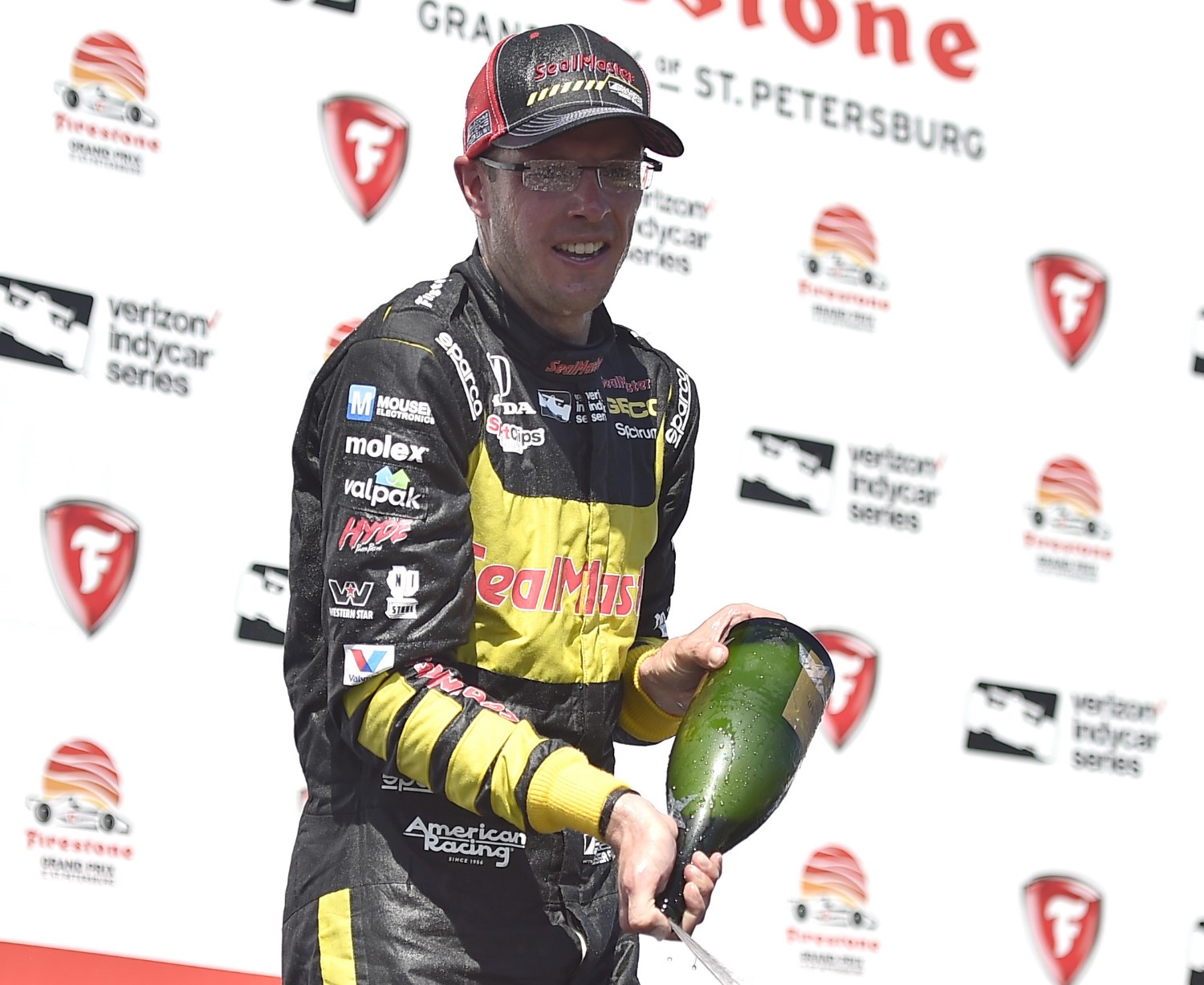 Bourdais won 2017 & 2018
Good morning from beautiful St Pete, Florida. We are expecting a sunny 77 degrees for the high temperature today. The perfect backdrop for the Firestone Grand Prix of St Petersburg, the opening race for 2019.
At the welcome party which was held last night in St.Pete, the buzz was all about the new drivers coming into the series and the competition we should see on the track. Mark Miles, the President and Chief Executive Officer of Hulman and Company, said only a few words of welcome to the crowd of media and sponsor guests.
Last year in St Pete, the rookies stood out with the new aero package that was designed to make every chassis the same with no difference in regards to the choice of engine package. The new race car had 30% less downforce than the previous package and made it a learning curve for the seasoned drivers to relearn where to brake.
Robert Wickens and Jordan King, neither one racing in St Pete race this weekend, were two of the fastest rookies. King, a young Brit driving for Ed Carpenter Racing last season, set the fastest lap speed during his first qualifying session in an IndyCar. He had no reservations with the new IndyCar last season but had mediocre results over the season. King will be driving an Ed Carpenter Racing entry for only the 2019 Indianapolis 500.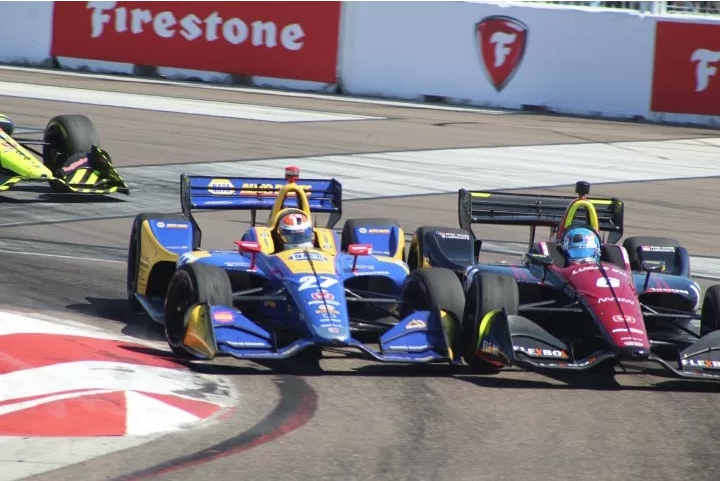 Rossi and Wickens in 2018
Wickens, driving for Schmidt Peterson Racing, won the pole for his first ever IndyCar race. He was on his way to his first victory when Alexander Rossi, the driver of the #27 Napa sponsored Andretti Autosport entry, took an opportunity to pass Wickens with three laps to go. Wickens had a great season until a terrifying crash at the Poconos in August left him with two broken legs and some broken vertebra.
Wickens will be at the track this weekend participating in the driver autograph session later this afternoon.
The morning practice session starts at 10:45 am. AR1 will keep you posted during the weekend.
Lucille Dust reporting live from St Petersburg.