Dale Coyne Vasser Sullivan Announce Sport Clips Two Year Extension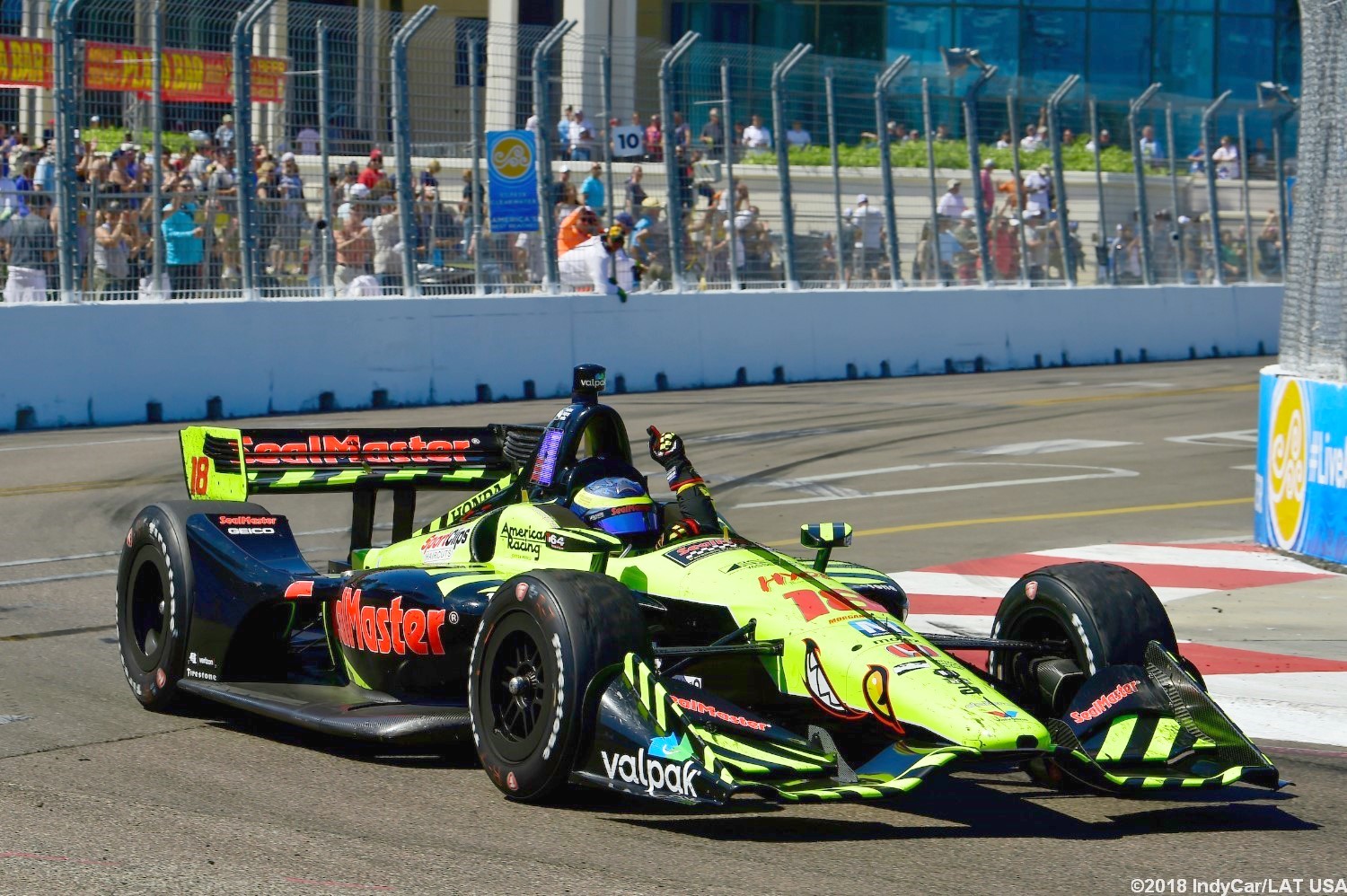 Sebastien Bourdais
On site for the season opening Firestone Grand Prix of St. Petersburg, Vasser-Sullivan co-owner James "Sulli" Sullivan said, "We're excited to announce that Sport Clips Haircuts has agreed to be a part of our team for the next two NTT IndyCar Series seasons. Sports Clips came back to the series last year after an 11-year hiatus and this extension proves how strong the series is and what a great job the entire team did last year with Sport Clips' support."
Sport Clips, the nation's leading men's and boys' hair care provider, ranks in the top 20 of the highly- regarded Entrepreneur Franchise 500® and was recently ranked #1 Best Franchise to Buy by Forbes.
"Sport Clips has enjoyed watching Sebastien Bourdais race over the last year and we are excited to see him tackle the IndyCar Series again," said Gordon Logan, founder and CEO of Sport Clips. "IndyCar racing is unique and we look forward to teaming up with Dale Coyne with Vasser-Sullivan for the next two seasons."
Bourdais will campaign his second season for Dale Coyne Racing with Vasser-Sullivan and 14th in Indy cars during the 2019 IndyCar Series season. He is the only driver to win four consecutive IndyCar championships (2004-2007 Champ Car), and finished seventh in the 2018 championship standings. He scored eight top-10 finishes with five top-five showings and two podium performances (won at St. Petersburg, third at Portland, fourth in the INDYCAR GP and Pocono, fifth at Barber, sixth at Mid-Ohio and Sonoma, and eighth at Texas).
Bourdais ranks sixth on the IndyCar career victory list with 37 wins, seventh in career poles with 34 and has won the race from the pole 18 times, third on the all-time list.
"I cannot be happier to have Sport Clips Haircuts extend its agreement with the Dale Coyne with Vasser-Sullivan Team," said Bourdais. "It is, once again, a vote of confidence from an outstanding company in what we are doing and I look forward to driving for them the next two seasons."
The 17-race 2019 NTT IndyCar Series season opens this weekend, March 8–10, on the St. Petersburg, FL temporary street circuit.