KECO Coatings Renews Its Sponsorship With Arrow Schmidt Peterson Motorsports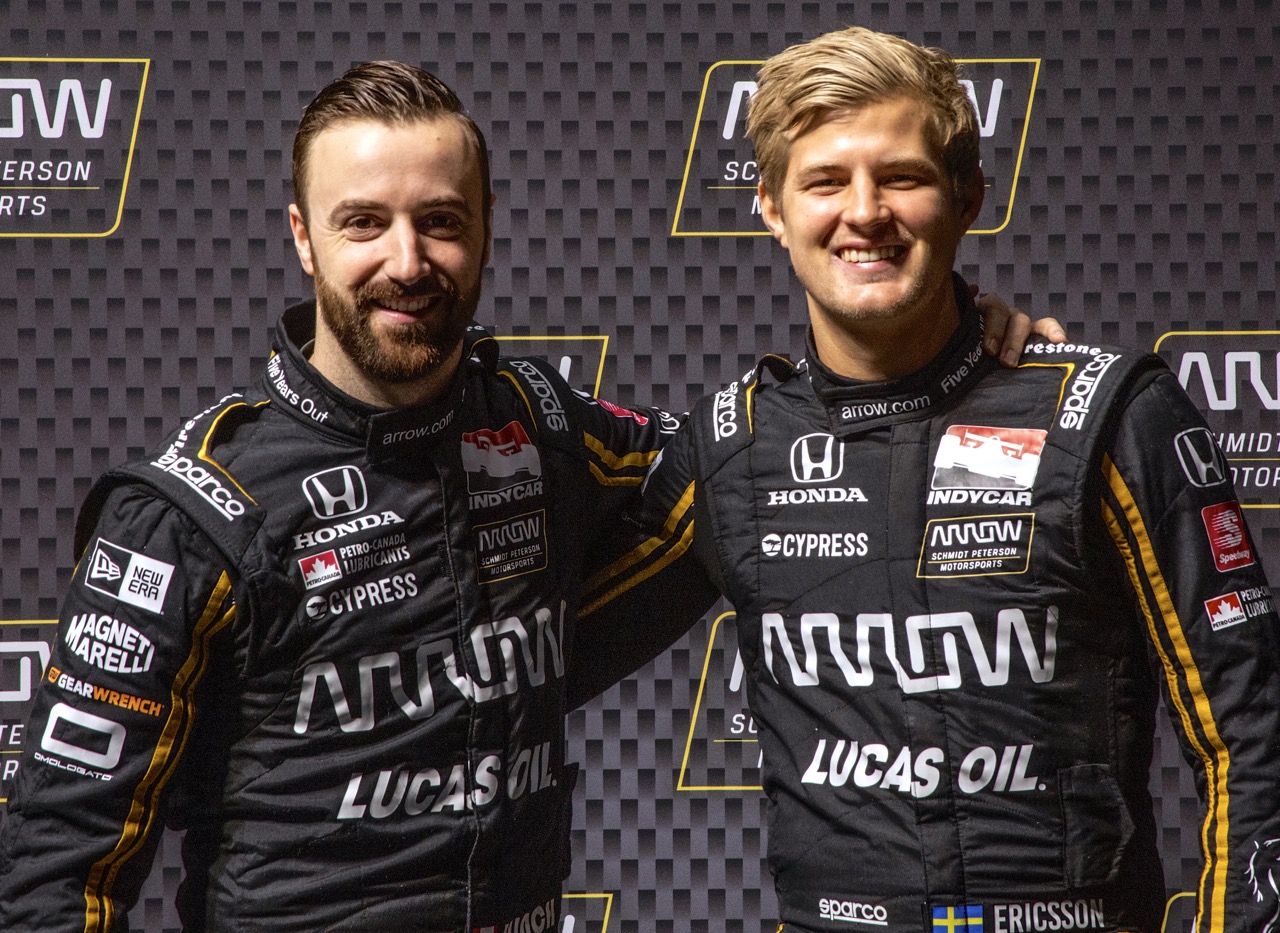 Hinchcliffe and Ericsson
KECO Coatings announced today that it will continue its longtime associate sponsorship agreement with Arrow Schmidt Peterson Motorsports for two more years. The sponsorship is one of the longest associations in the NTT IndyCar Series, as the Indianapolis-based provider of coating processes for high-performance industries has sponsored the team's co-owner, Sam Schmidt, since he began his career as an IndyCar driver in 1997.
Under the renewed agreement, KECO Coatings' logo will be displayed on the Dallaras of one of the most popular drivers in the series, James Hinchcliffe, as well as series rookie Marcus Ericsson for all of the series' races in 2019 and 2020.
The KECO logo will also be seen on Jack Harvey's car at the 2019 Indianapolis 500 this May because the Arrow SPM team has a technical alliance with the team that fields that entry, Meyer Shank Racing.
KECO Coatings uses racing as a way to showcase the technical expertise and resources that it brings to its customers and as a mobile laboratory for research and development. KECO applies data gathered from Arrow SPM's various race cars to improve its coatings used on pistons, exhaust systems, wheels, suspension components, gearbox housings and racing equipment.
"Our association with the Arrow Schmidt Peterson NTT IndyCar team showcases KECO's technology in action," said Mike Klinge, president of KECO Coatings. "We are pleased to have Sam and his drivers represent us in this very competitive series and its premier event, the Indianapolis 500."
Hinchcliffe, 32, is a Canadian who is a six-time IndyCar series race winner. He won the pole position for the 100th running of the Indianapolis 500 in 2016, just a year after his near-fatal crash during practice at Indy. Ericsson, a 28-year-old driver from Kumla, Sweden, comes to IndyCar after 97 race starts in Formula 1 with the Caterham and Alfa Romeo Sauber teams.
Harvey, 25, is a British driver who finished second in Indy Lights in 2014 and 2015 driving for Schmidt's team. He will attempt to make this third start in the Indy 500 this spring.
KECO Coating's logo will also be displayed on the Arrow SPM car of Robert Wickens should he want to return to the cockpit and can be medically cleared to do so. The 29-year-old Canadian is currently in a state-of-the-art rehabilitation program after suffering serious injuries in a race at Pocono (Pa.) International Raceway last year.
KECO, which has two locations in Indianapolis and another in Statesville, N.C., has been supplying coating processes to the racing and high-performance industries since 1983. For more information please see kecocoatings.com.