Andretti Autosport Introduces Expansion Of Commerical Structure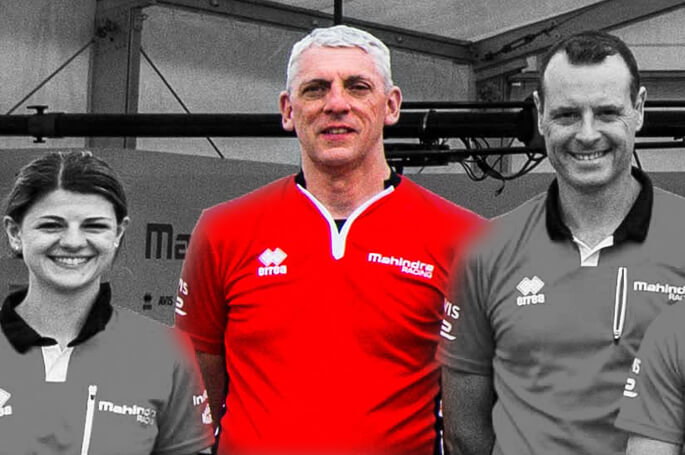 Jim R. Wright (Center)
Andretti Autosport has today announced a strategic expansion of its commercial staffing as it continues to grow and diversify.
Drawing upon intellectual property, technical knowledge and experience gained through 13 championship titles, 197 race wins and five Indianapolis 500 victories, Andretti Autosport is embarking upon an expanded commercial structure and strategy to further enhance its offerings to fans, partners and stakeholders.
"As we have diversified our racing programs, it's important that we continue to provide unique and innovative platforms for our fans and partners to engage through Andretti Autosport," said Andretti chairman and CEO Michael Andretti. "Our goal is to further grow our fan base and partnership portfolio across our various racing activities, so we have expanded our commercial team to help achieve this objective."
To aid in further developing these commercial programs and partnerships, Jim R. Wright has joined Andretti in a newly created position of Group Commercial Director. Wright joins Andretti Chief Marketing Officer Doug Bresnahan and the Partnership Development team of Alex Moeller and Greg Mosely to round out the company's commercial development efforts. Wright is a skilled industry professional who has 18 years of experience in Formula 1 including a 12-year term at Williams F1 (1994-2006). The industry expert has more recently been a leading commercial figure in the FIA Formula E series spending time building commercial partnerships for the Venturi and Mahindra teams in addition to forming and developing the Formula E Teams & Manufacturers Association.
"I'm delighted to be joining the renowned Andretti Autosport organization at a key stage of the team's development and I intend to bring my wealth of experience, industry knowledge and contacts to Michael's business to help grow the company," said Wright. "We are mapping out aggressive goals for commercial development and I'm really excited about contributing to the on-going Andretti Autosport success story. This is a great brand which has enormous respect and great awareness, and is steered by an intelligent, loyal and capable workforce. I believe that there is exceptional commercial potential with the Andretti organization."
"I'm excited to have Jim join our organization and bring his wealth of experience in global motorsport to our team," said Bresnahan. "Fans and partners can anticipate a number of exciting developments relating to the natural evolution of Andretti Autosport in the coming months and years as we further develop and expand our commercial offerings. It's our intention that these programs will enable fans and partners to get closer to our business and further engage with our brand in all the championships in which we compete."
While already deep into Season 5 of FIA Formula E competition and the 2019 Australia Supercars season, Andretti Autosport's IndyCar and Indy Lights seasons rev up this weekend on the streets of St. Petersburg, Florida.