Latest F1 news in brief – Wednesday
Chase Carey – getting F1 ready for Brexit

Liberty preparing F1 for 'Brexit'

Renault in fight with five teams – Abiteboul
FIA should keep working on engine 'grey areas' – Abiteboul
'Times not right' for VW in F1 – Domenicali
No 2020 Spanish GP negotiations yet
CEO confirms no Mission Winnow branding in Melbourne
Renault must speed up car development – Ricciardo
Magnussen should keep title dream alive – Steiner
Alonso would say 'yes' to top team comeback
Todt basically admits F1 is 99% car
Liberty preparing F1 for 'Brexit'
(GMM) Liberty Media is working on "contingency plans" in the event that a so-called 'no deal Brexit' proceeds at the end of the month.
Mercedes' boss Toto Wolff has already warned that Britain's impending exit from the European Union would be the "mother of all messes" for the sport's multiple UK-based teams.
Chase Carey, the F1 chief executive, says Liberty is aware of the potential problems.
"We do not know what will happen any more than anyone else does," he said.
"We are making contingency plans for trying to make sure we are prepared to deal with the issues that could possibly arise that would make getting people and things in and out of the UK more difficult," Carey added at the Geneva motor show.
For instance, Liberty Media currently helps the teams to transport their equipment in and out of Britain.
"We obviously can bring them in and out of somewhere else," he said.
More broadly, Carey defended Liberty's running of F1, even amid reports that the overall income of the sport is dropping year on year.
Christian Sylt, an F1 business journalist for Forbes, said the sport could lose a further $130 million if contracts with five races are not renewed.
But Carey says Liberty is "laying the foundation for long-term growth".
"We had the feeling that it was a sport that historically had a short-term goal. We wanted to build a base on which we could grow," he added.
Dismissing the news about F1's declining revenue, Carey said Liberty had instead "created a new momentum".
"F1 is the fastest growing major sport on social media for the past two years. We are very excited about what's ahead in 2019 and 2020," he said.
Renault in fight with five teams – Abiteboul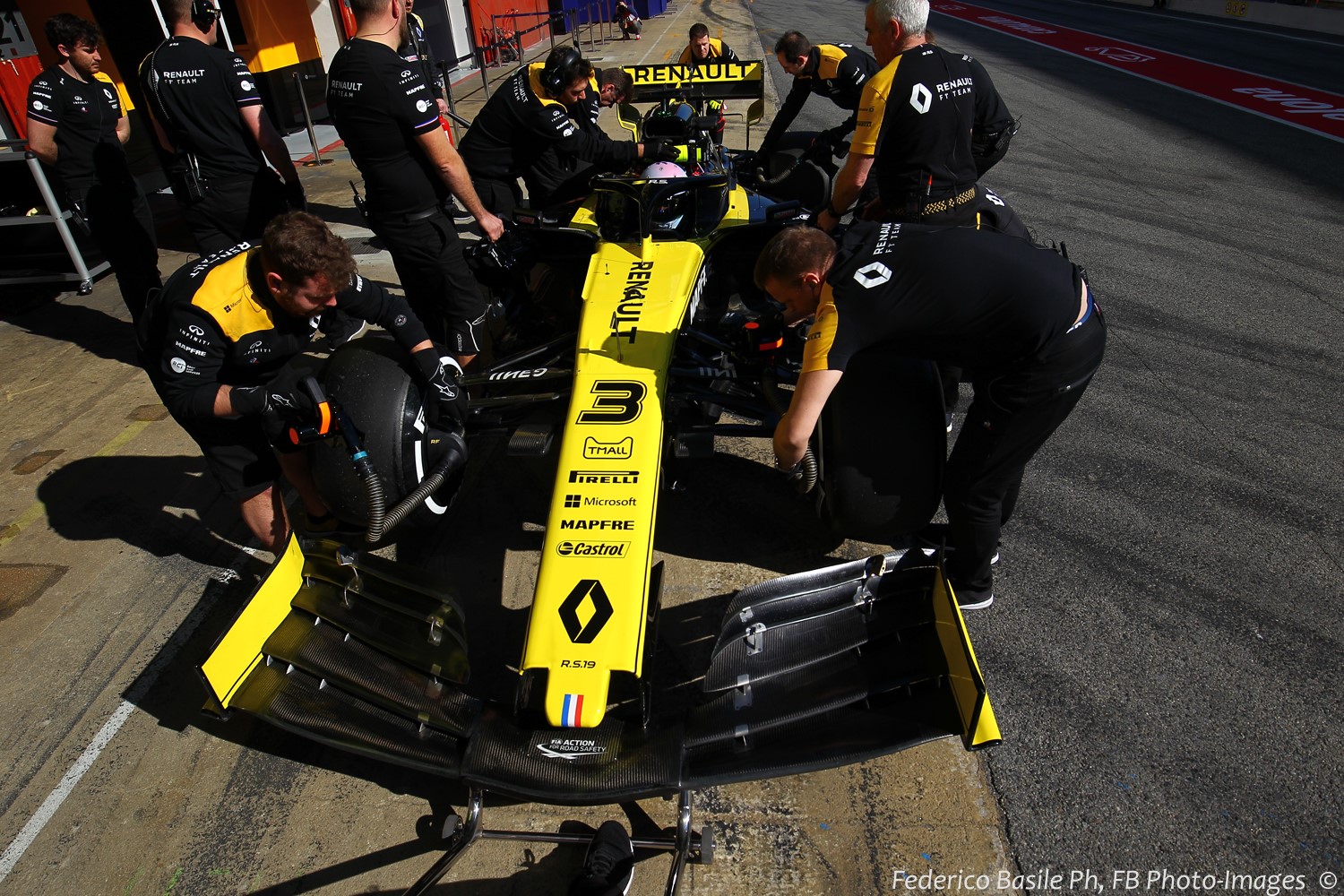 Renault in fight to be 3rd or 4th loser
(GMM) Renault is bracing for a tough fight to be 'best of the rest' in 2019.
Acknowledging that it is not quite ready to take on Ferrari, Mercedes and Red Bull, boss Cyril Abiteboul said Renault is nonetheless happy with its new car.
"We were third in the testing kilometers and nothing is fundamentally wrong with the car," he told Auto Motor und Sport.
"We are closer to the top than before."
However, he said the rest of the midfield teams are also closer.
"In our estimation, there is practically nothing between us, Toro Rosso, Haas, Alfa Romeo and McLaren. Red Bull is still a mystery to us," he added.
The Frenchman said stability in the engine rules has helped with that, declaring that "there are not many differences anymore" between what Ferrari, Mercedes, Renault and Honda produce.
But it's not the same with the cars, given that Ferrari and Alfa Romeo have gone one way with their front wing concept for 2019, while Mercedes and Red Bull have gone another.
"At the moment you have to decide if you want to go right or left," said Abiteboul. "Everyone will have the same in 2020.
"We are looking closely at the Ferrari concept," he admitted. "Some solutions are in CFD process, others in the wind tunnel. We have to find out if it's better to be conservative or extreme."
Renault's technical boss Nick Chester said the Enstone based team is targeting a podium in 2019.
"I think we will see a very competitive Renault this year," he told El Confidencial. "There is a big gap to the three teams ahead of us, but we want to reduce that and have a podium at least.
"At the same time we are looking ahead to the future. We want to be champions in 2021," said Chester.
2021 is when Liberty Media is planning huge chances to the technical regulations, and Renault's head of partnerships Antoine Magnan said: "We are already starting work on that.
"This year we must show that we are there, in 2020 we must be on the podium regularly, and in 2021 we want to go for the title. That is our plan," he added.
FIA should keep working on engine 'grey areas' – Abiteboul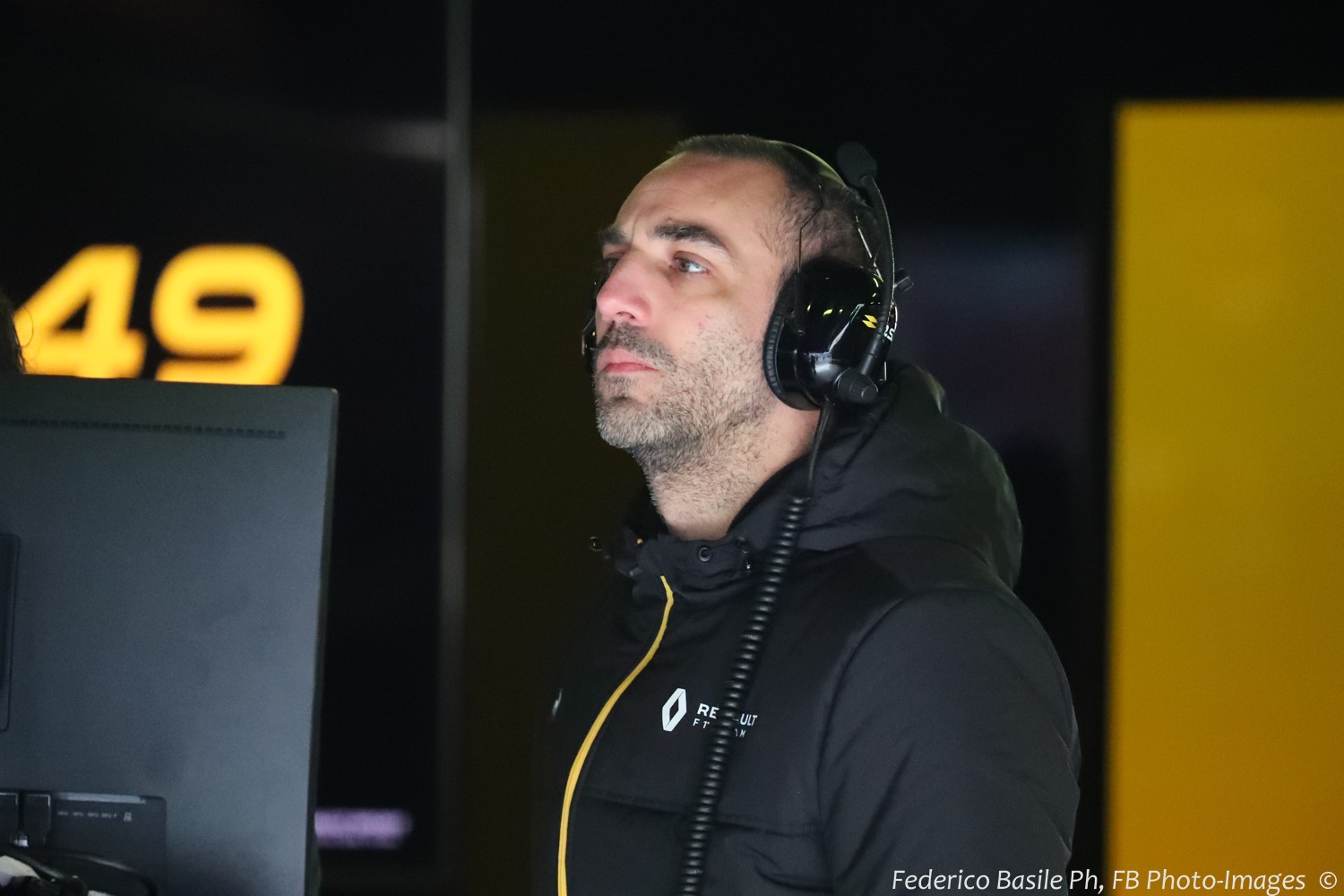 Cyril Abiteboul
(GMM) The FIA should keep working to end the 'grey areas' in the engine regulations.
That is the view of Renault team boss Cyril Abiteboul.
This week, we reported that the governing body has clamped down on various loopholes in the rules, with one engineer telling Auto Motor und Sport: "We have received more technical directives for the engine than ever before."
And F1 race director Charlie Whiting admitted: "We have become stricter in all areas where the engine manufacturers could theoretically overstep the mark."
Abiteboul welcomes the moves, declaring that Renault was already not exploiting those grey areas.
"Since the 1980s, Renault's policy has been to respect the rules in their wording and in their spirit," he said.
"The actions of the FIA are going in the right direction, but there are still ways to exploit the rules in certain areas to the limit."
With that in mind, Renault technical boss Nick Chester says the team has made progress with the engine over the winter.
Abiteboul has even put the leap at up to 50 horse power.
"The new engine has more power," Chester confirmed to El Confidencial. "We are very happy with it.
"I can't say how much power we have, but it's a good jump. I think Renault has approached Ferrari and Mercedes."
'Times not right' for VW in F1 – Domenicali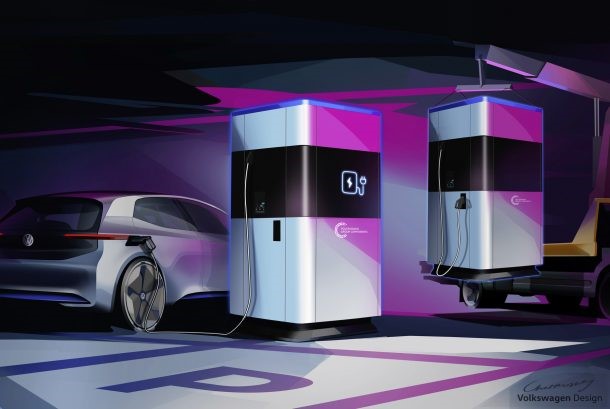 VW is going 100% electric – F1 does not fit
(GMM) "The times are not right" for Volkswagen to enter formula one.
That is the view of former Ferrari boss Stefano Domenicali, who today is the CEO of the VW marque Lamborghini.
Volkswagen is instead well represented in Formula E, with Audi already there are Porsche set to follow.
Domenicali told La Gazzetta dello Sport that the 'dieselgate' scandal hurt VW's F1 hopes.
"After everything that happened, the Volkswagen Group decided to invest in Formula E, also as a means of communication in terms of forward-looking technology," said the Italian.
"Of course I would like to be back in formula one someday, but the times are not right for that," Domenicali added.
As for his old F1 employer, Domenicali agreed that Ferrari appears to be at the start of a "great season" with a "very competitive" car.
"But I don't want to say more," he said.
He also didn't want to say much about Ferrari's new team boss, Mattia Binotto.
"It would be wrong to comment on a company that has a firm place in my heart," said Domenicali. "I can only wish Mattia all the best. He is a good friend and has rightly earned a great reputation in recent years."
No 2020 Spanish GP negotiations yet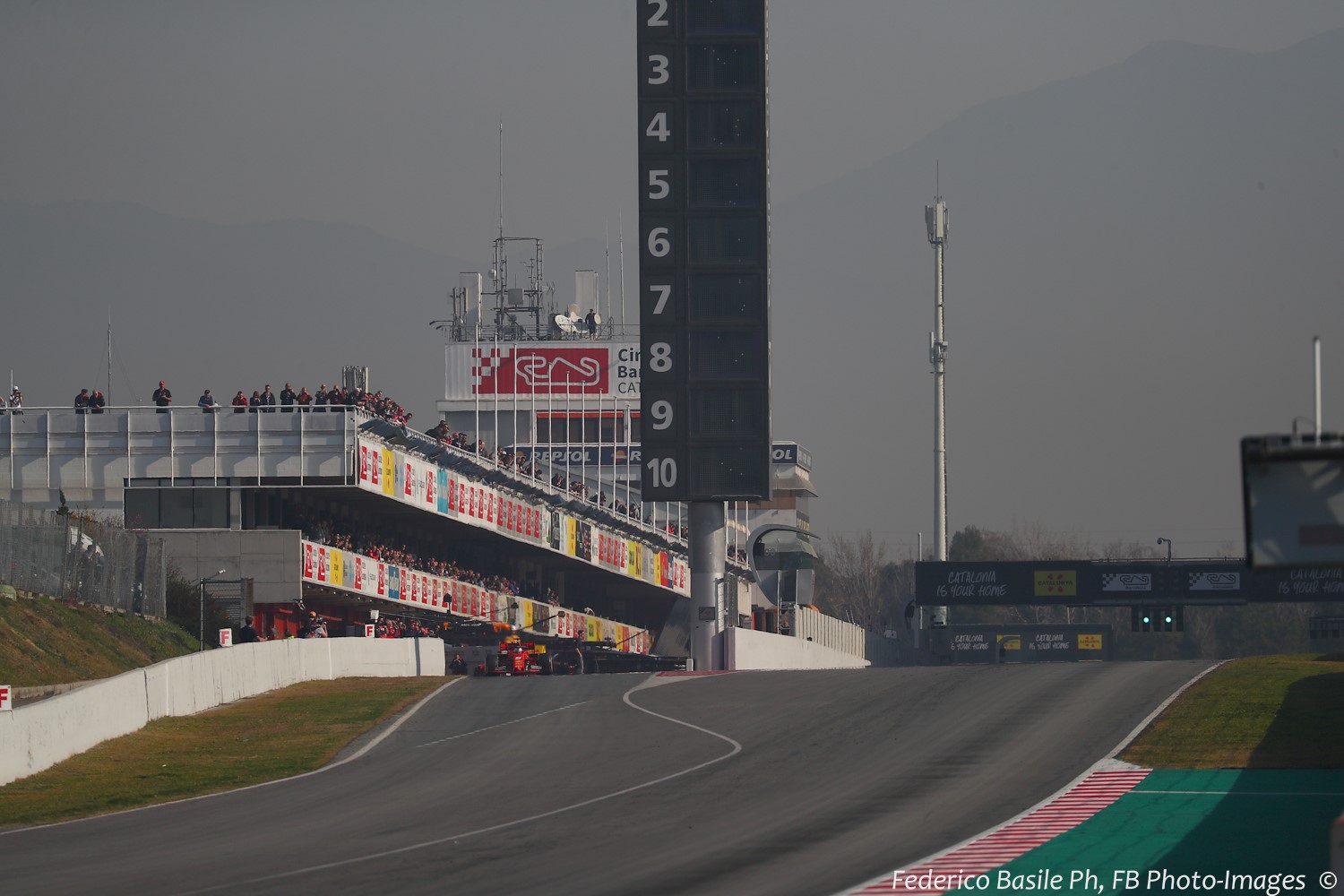 Barcelona
(GMM) Negotiations with Liberty Media about extending Barcelona's F1 race contract have not even started yet.
The Circuit de Catalunya is among a handful of race promoters who are yet to commit to the sport beyond this year.
"We are talking but not negotiating," circuit president Vincenc Aguilera told El Mundo Deportivo newspaper.
"Negotiations should begin shortly," he added. "I am optimistic because we want to find an agreement."
Barcelona is among the race promoters who are upset about Liberty Media's annual fees.
Aguilera said: "The shareholders have put a series of conditions on but with the objective of renewing.
"Our goal is to see how we can improve our revenues and reduce our expenses. In 2018, the losses were as significant as in 2017," he revealed.
"We do not want to keep enduring that."
Aguilera said there is a deadline for the negotiations to be complete.
"It cannot be the end of the year because they have to publish the calendar," he said.
"The logical thing would be that everything is finished at the end of summer, or September at the maximum."
Circuit director Joan Fontsere admitted that the negotiations with Liberty will not be easy, because "If it was easy it would be done".
Aguilera continued: "I negotiated with Bernie Ecclestone from 2012 to 2015. Three years! It was a very long and difficult negotiation but we arrived at a solution that sees Barcelona in F1 today.
"This will be a much faster negotiation," he added.
CEO confirms no Mission Winnow branding in Melbourne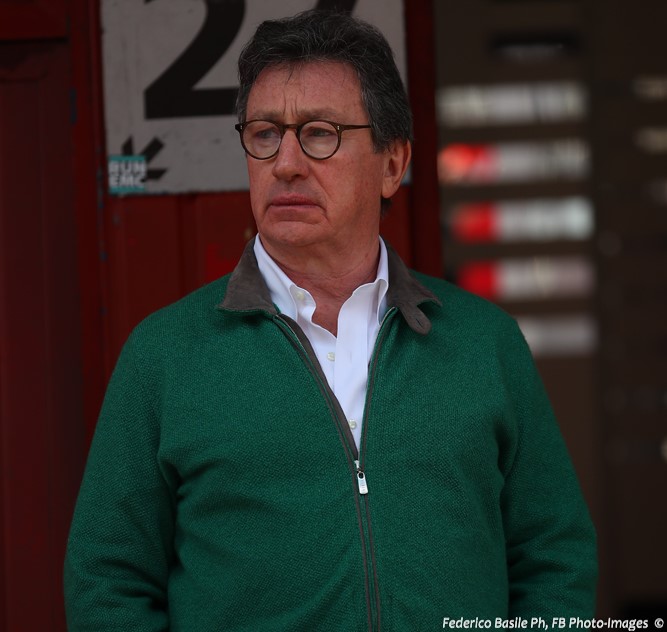 Louis Camilleri
(GMM) Ferrari CEO Louis Camilleri has confirmed that the 'Mission Winnow' branding will be absent when Ferrari's 2019 season begins next week in Melbourne.
Australian and Italian authorities are investigating whether the branding is in fact clandestine cigarette advertising for Ferrari's title sponsor Philip Morris.
Camilleri is a former Philip Morris CEO.
He said at the Geneva motor show: "They (the logos) will not be there at the first race, instead we will arrange a surprise for the fans."
Explaining why the Mission Winnow logos will be removed in Melbourne, Camilleri added: "There were difficulties with their health department even though it has nothing to do with tobacco.
"It is not a brand, it is about the transition from cigarettes to electronic, but we and Philip Morris did not have the time to find another solution," he said.
Camilleri said Ferrari is basically happy with its 2019 car.
"The car was fast from the very beginning. It has an excellent balance and the drivers are happy, even if it is difficult to understand where the others are," he said.
"We have the most ambitious goals of course, but we need to continue to work on improving reliability," added Camilleri.
Renault must speed up car development – Ricciardo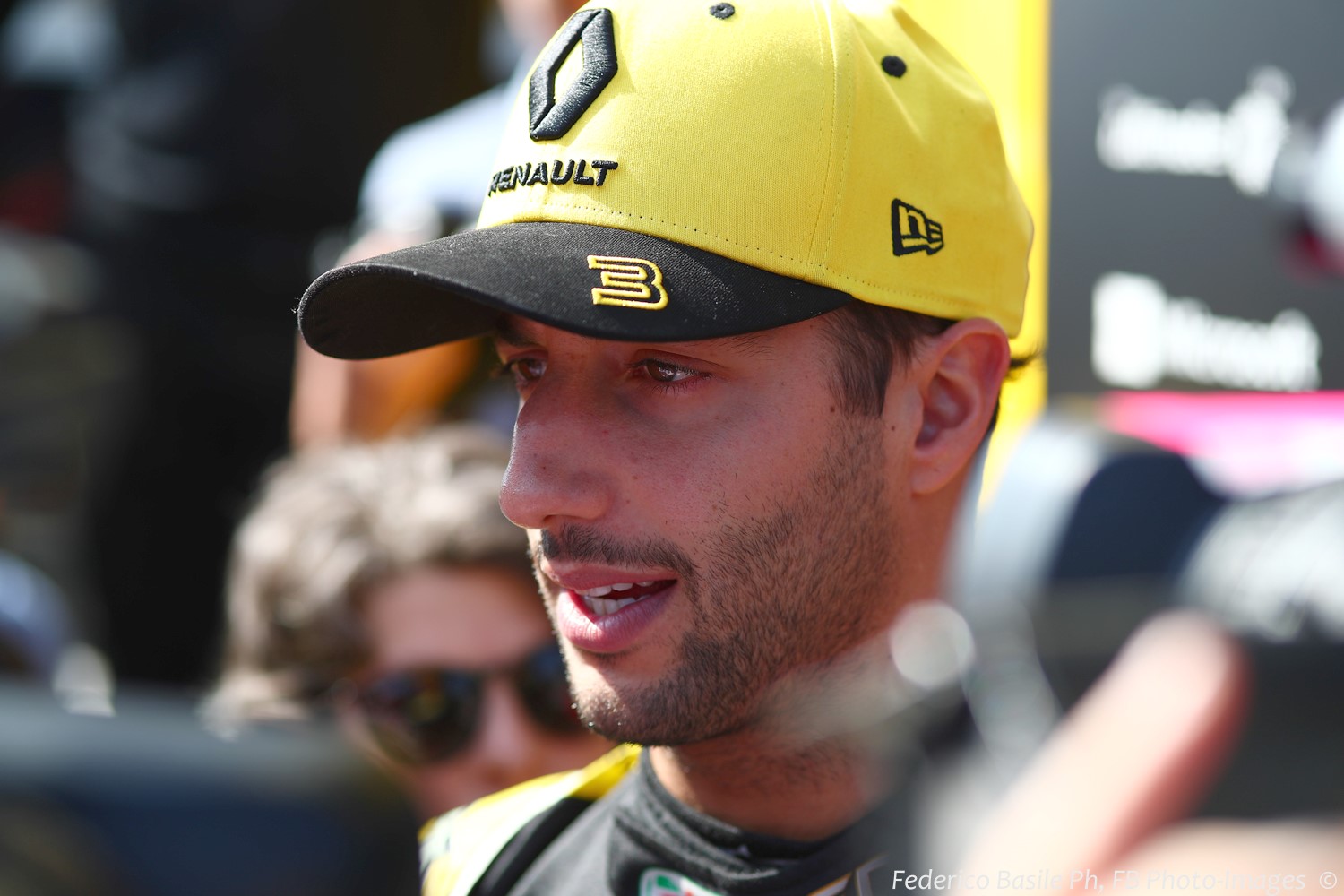 Daniel Ricciardo – there for the retirement money
(GMM) Renault needs to speed up the way it develops its F1 car throughout the season.
That is the view of Daniel Ricciardo, who has switched from top team Red Bull to Renault for 2019 and beyond.
"Our main goal this year is to finish the season fourth in the constructors' championship or maybe even higher," he told France's L'Equipe.
"But the gap to the top three is significant and it won't be closed overnight. For that, it is necessary to develop the car more intensively," Ricciardo said.
"Talking to Nico (Hulkenberg) and slowly understanding how the team works, I know that the pace of development last year was lower than expected," he added.
"We need to figure out what needs to be done to make the car better, but also to ensure that all the necessary updates are implemented as quickly as possible.
"This will be the key factor on which our ability to close the gap depends."
Renault's technical boss Nick Chester said Ricciardo is helping the team to become a top three team.
"Daniel has great attention to detail, and gives a lot of feedback to the team," he told El Confidencial newspaper.
"Everything he knows about Red Bull is very important to us, in terms of how the team works etcetera," Chester added.
Magnussen should keep title dream alive – Steiner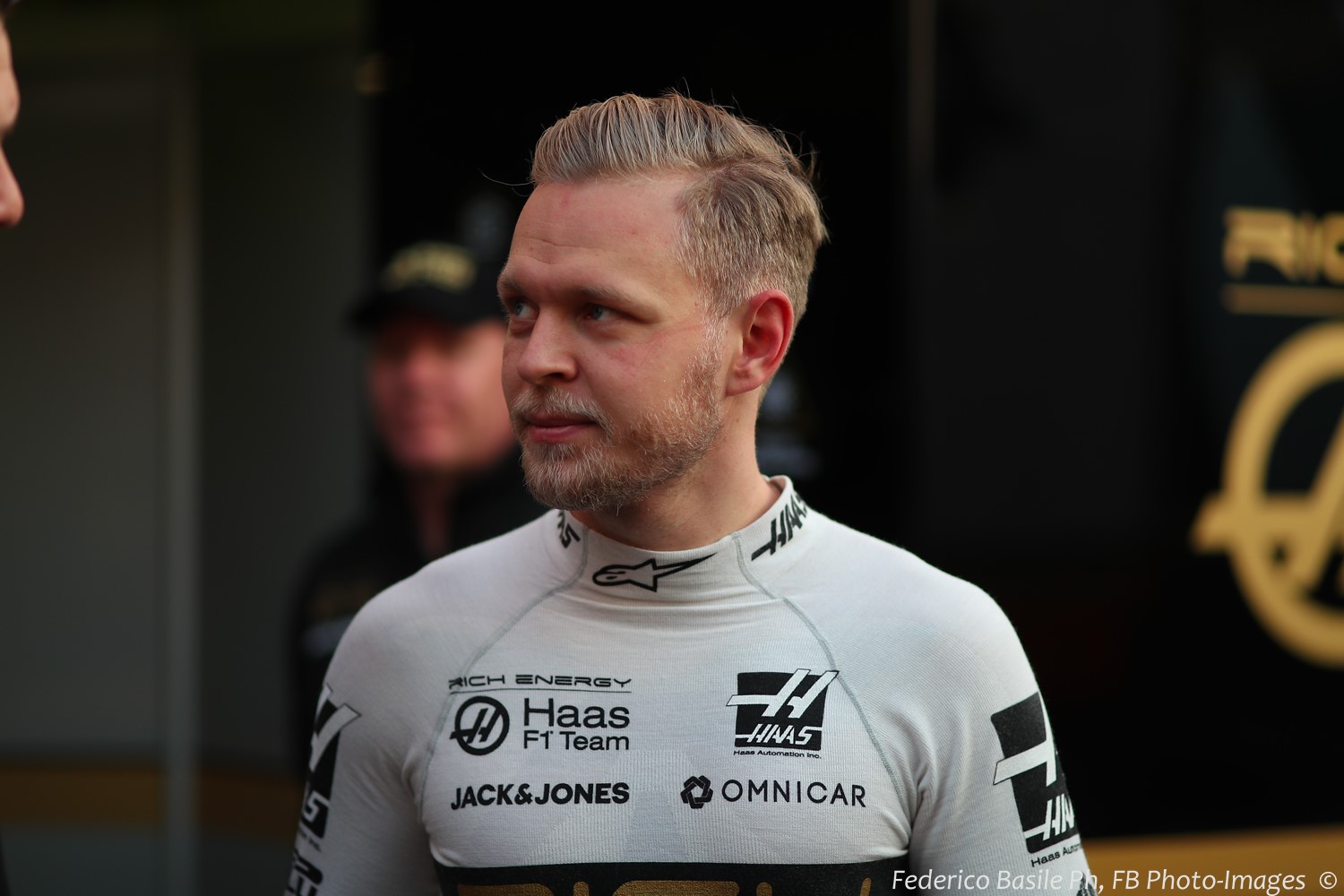 Magnussen has 0.00% chance to win title in a Haas
(GMM) Kevin Magnussen should not give up on winning races and even the world championship.
That is the view of Gunther Steiner, the Danish driver's boss at Haas.
Recently, Magnussen said: "I don't see myself as one of the young drivers on the way up anymore.
"You see drivers like Hulkenberg and other guys, great talents but no podium and never getting that chance. I'm in that group now," he added.
But Steiner urged Magnussen to keep believing.
"He could do two fantastic seasons and we still don't know what's happening in 2021," he told BT newspaper, referring to the expected major rule changes.
"It may be that an opening comes up at a big team, and if that happens, we would be the first to support him," Steiner added.
"We have always believed in him, and we will be proud if someday he became world champion. Even better, the new rules could mean he wins a race for us," he said.
Alongside Romain Grosjean, Magnussen has impressed Haas in the last two years but Steiner insists there is no 'number 1' driver.
"If the number 2 is happy to be number 2, he may not push the number 1 anymore and we don't need that. We are only in our fourth season and still need to grow," he said.
That said, he hails Magnussen's recent development as a driver.
"He's become more stable mentally," said Steiner. "The first two years in F1 were tough for him, because there was never really any stability, but he found that with us.
"He trusts us as human beings and has stopped thinking about what risks he is taking and what can go wrong."
Alonso would say 'yes' to top team comeback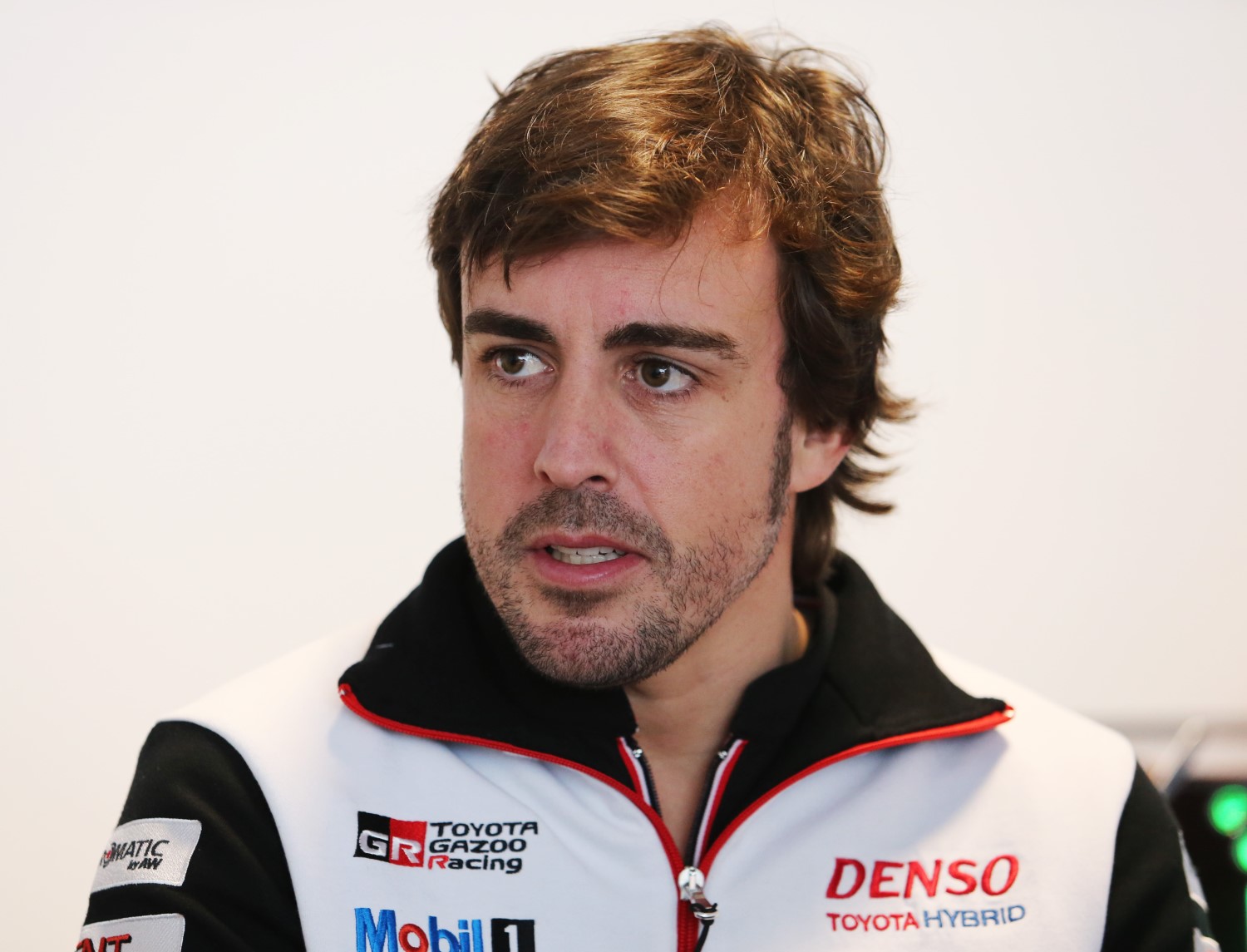 Fernando Alonso ready for F1 return with top team
(GMM) Fernando Alonso has admitted he could say "yes" to a formula one comeback.
Clearly disillusioned with perpetual life in the midfield, the two-time champion quit F1 at the end of 2018 and will tackle Le Mans and the Indy 500 this year.
But Spanish media reports quote the 37-year-old as saying a return to F1 with a winning team would be tempting.
"You're always going to miss formula one because they are the fastest cars on the planet," Alonso, who remains a McLaren ambassador and test driver, said.
"If you have the opportunity to be with a top team with the possibility of winning, you will always say 'yes' because F1 is F1," the Spaniard added.
However, even though he is tipped to test the McLaren this year and attend several races, Alonso says his priority is the Indy 500.
"I'll do the remaining WEC races and Le Mans again, but my head is in Indianapolis and trying to win that race," he said.
"I know it's the hardest of the three in the triple crown because I grew up in F1 and if you have a good car, you can win the championship.
"And at Le Mans with Toyota we had a very good chance of winning because we had a better car, but Indianapolis is different," Alonso added.
Todt basically admits F1 is 99% car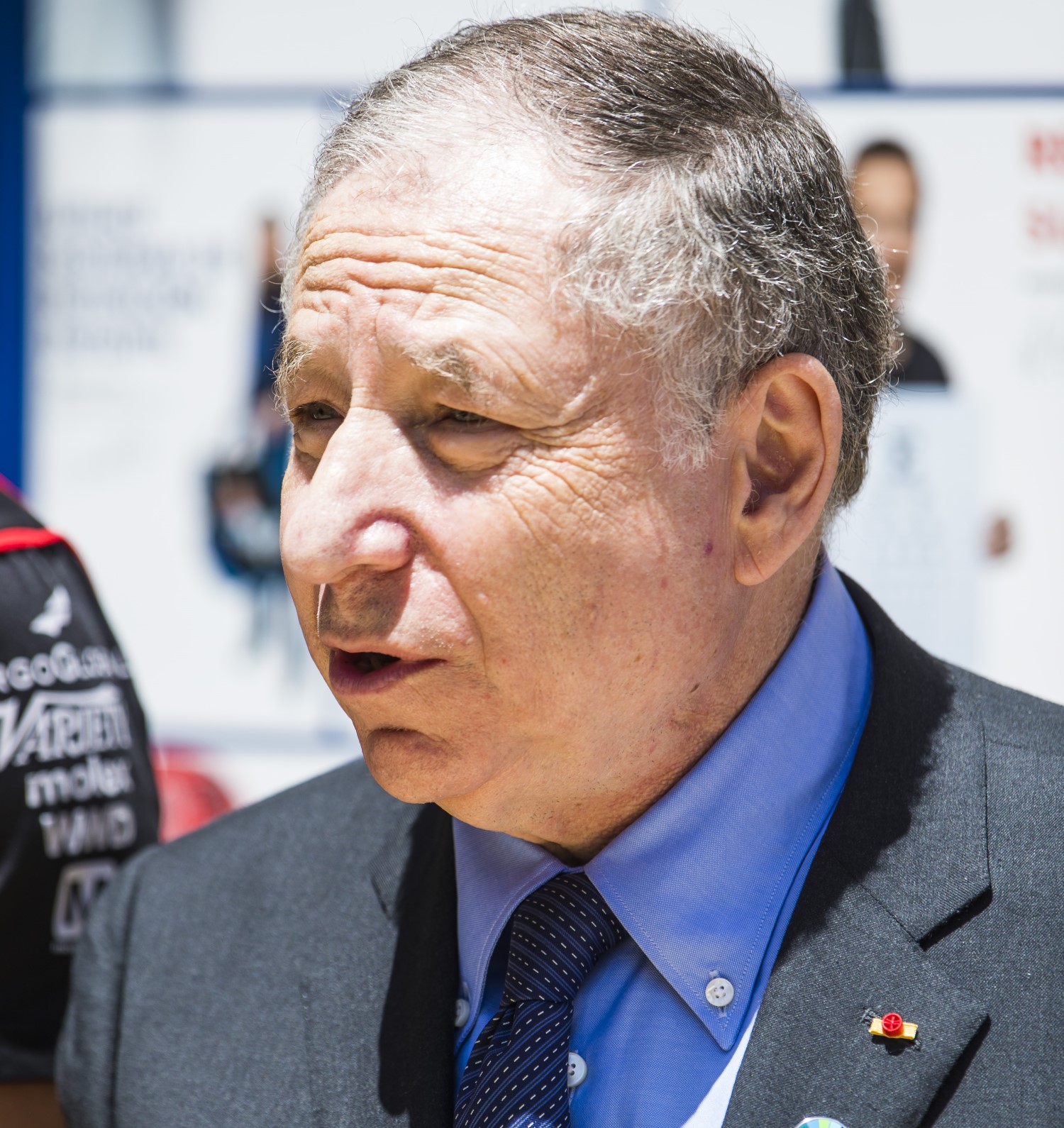 Jean Todt basically admits F1 is 99% car
FIA President Jean Todt inadvertently (or not) summed up all that is wrong with Formula 1 today, namely without the right car not even five-time Formula 1 World Champion Lewis Hamilton would win races.
At the Geneva Motorshow, Todt was quizzed by reporters about the prospects for F1's three rookies on the grid starting with the season opener in Melbourne on 17 March.
Bearing in mind that the top three drivers in last year's Formula 2 Championship have all progressed into the top flight, reigning champion George Russell will drive for Williams, runner-up Lando Norris for McLaren and Alex Albon for Toro Rosso.
Todt explained, "It depends on the car they will drive. It's not a question of being a young driver, it's a question of having a good car to race with or not. If they have a good car they will be competitive, if they don't they will be behind."
And then slipped the gem: "It's something you should understand, the driver without a [competitive] car will do nothing. If you put Hamilton in the worst car of the field, he will not be on pole and he will not be champion."
"You have people who have decided to step out of F1, like Alonso, because he is not able to have a winning car."
Todt was also asked to comment about the sensational rise into the limelight of young Mick Schumacher, to which he responded, "I'm very happy, it's Michael's son Mick, I've known him since he was a baby. I love him, he's a great character and we must leave him in peace."
"He is proving to be a very talented driver. On top of that, he's a very nice boy, very humble, very well-brought up. I will follow him very closely as I've always been doing.
"He's a simple, honest, loyal, good boy. He's not yet spoiled by the world," added the FIA President, who led Ferrari during the golden Michael Schumacher era at the turn of the century.