Latest F1 news in brief – Tuesday
Red Bull losing its shirt on F1 sanction fees in Austria. With no government support, F1 races are not financially viable

Red Bull undecided over F1 race contract beyond 2020

Gasly says Red Bull pressure 'part of the game'
Perez no longer planning Ferrari future
Ferrari struggling with reliability – Surer
Raikkonen 'always' tweaks own seat
Ferrari ready to beat Mercedes – Frentzen
Leclerc will be close to number 1 Vettel – Alesi
Assen refusing to give up on Dutch GP
Haas 'even better' than in 2018 – Grosjean
Renault engine 50hp better in 2019 – Abiteboul
FIA moves to end engine rules 'grey areas'
Red Bull axe increased Kvyat's F1 'hunger'
Only Williams off the pace in 2019 – de la Rosa
Tire choices for Melbourne
Red Bull undecided over F1 race contract beyond 2020
(GMM) Red Bull is not yet committing to staging more Austrian grands prix beyond 2020.
The energy drink company, which also owns the Red Bull and Toro Rosso teams, has a contract with Liberty Media for a race at the Red Bull Ring until 2020.
"It's too early to make a statement," Dr Helmut Marko, the top F1 official for the brand beneath team owner Dietrich Mateschitz, told Speed Week.
"It will be decided by the end of the year or the beginning of 2020," he added.
Gasly says Red Bull pressure 'part of the game'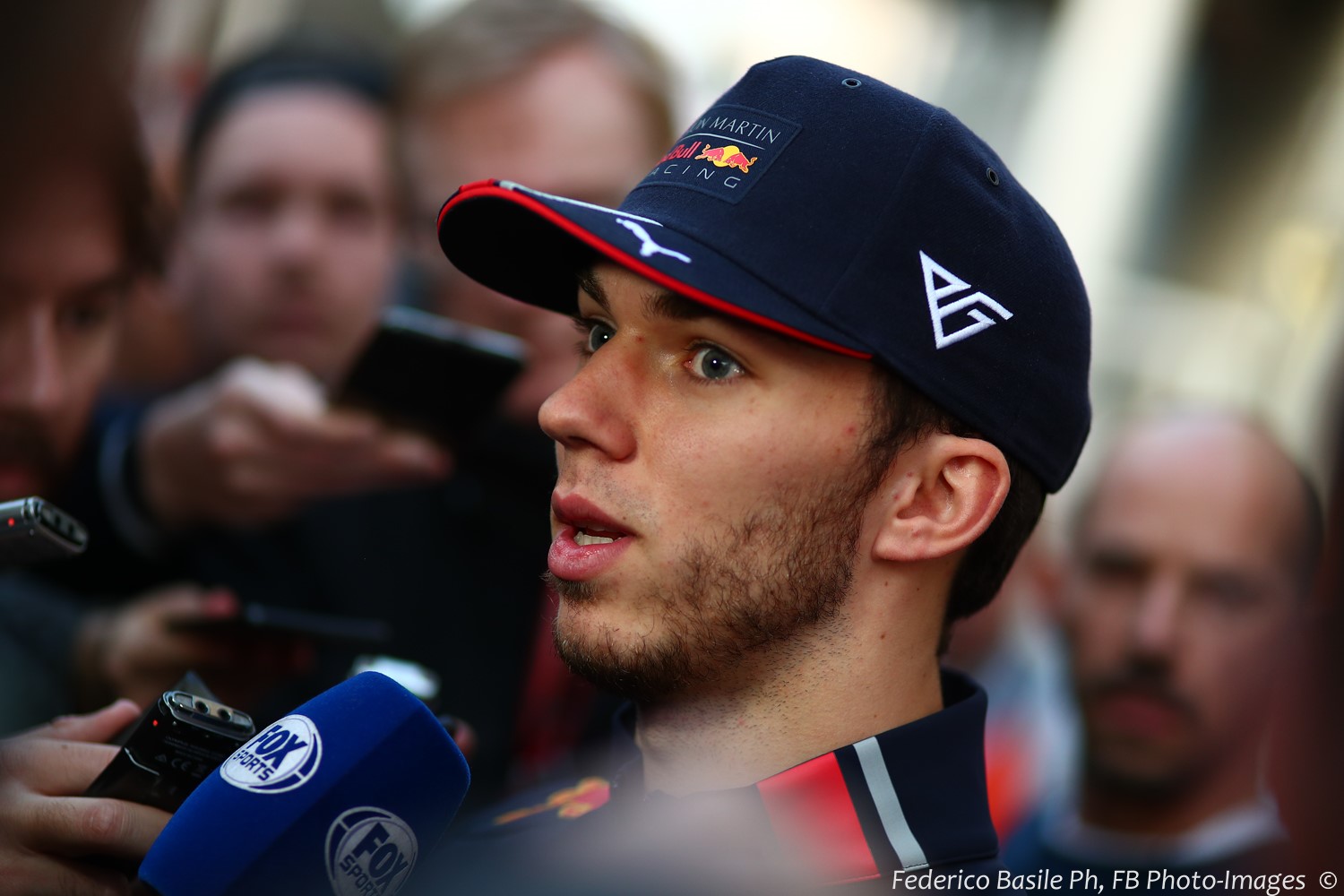 Pierre Gasly will be destroyed by Verstappen
(GMM) Pierre Gasly says his goal for 2019 is to develop as a formula one driver.
With Daniel Ricciardo having surprised the team with his exit, Red Bull boss Christian Horner said the opportunity of a seat with the top team for Gasly may have come too soon.
Asked if that puts the pressure on, the 23-year-old Frenchman said: "I don't believe so.
"Objectively, it is my second year and in this sport you develop year after year. Experience is what makes you stronger.
"Yes it's also about pure speed, but it's also about understanding the car, adapting your driving style when necessary, working with the engineers. I will try to learn as fast as possible."
In the Barcelona tests, where teams only take a single new car, Max Verstappen and his father admitted that Gasly's two crashes were frustrating.
"Sure, we and Red Bull were not happy," Jos Verstappen told Blick newspaper, after the second crash meant Red Bull ran out of spare parts.
Gasly, though, is optimistic he is in the right place for 2019 alongside the mercurial Verstappen.
"I'm always an optimistic guy," he told Marca.
"My objective is to continue growing as a driver. It's only my second year and I have a lot to learn but I'm in the best place possible.
"A world champion team, with Max at my side who is one of the most talented drivers — I'm excited to be here and I'll try to give the maximum for the team."
However, Horner thinks Ricciardo 'ran' from a fight with Verstappen this year. Asked how he gets along with the Dutchman himself, Gasly answered: "We have not spent much time together so far, if I'm honest."
He does admit that there is more pressure at Red Bull compared to Toro Rosso, but said: "It's just part of the game."
Perez no longer planning Ferrari future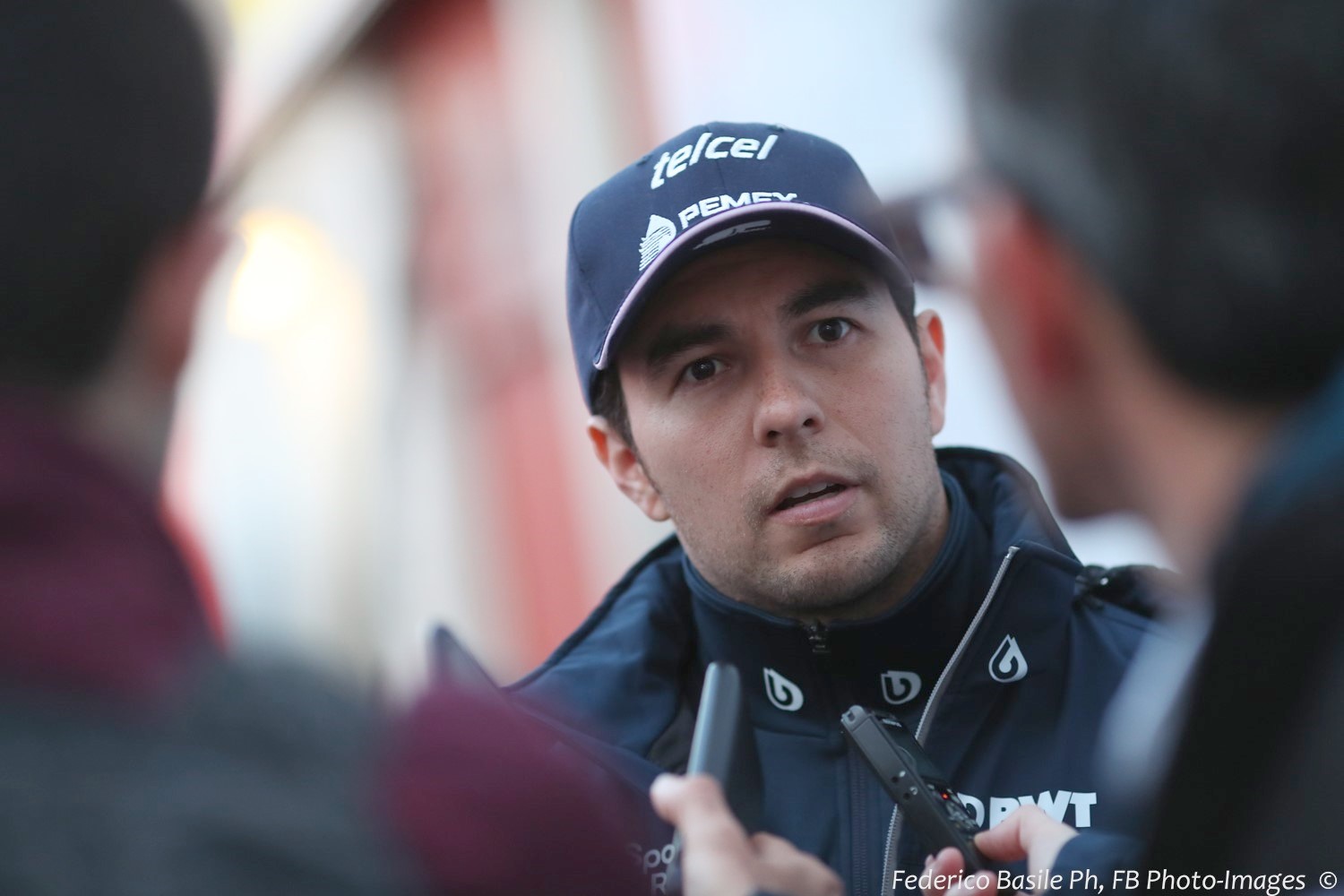 Sergio Perez to Ferrari? What weed was he smoking?
(GMM) Sergio Perez is looking ahead to a "major improvement" for his car in Melbourne.
Racing Point – formerly Force India – had a particularly low-profile winter test season, with the car not notably fast and visibly similar to its predecessor.
"We are not the fastest in the middle of the grid but not the slowest either," Mexican Perez told Spain's Marca.
However, last year when billionaire Lawrence Stroll bought the team, Perez said the cash injection would put Racing Point in the game to beat Renault to fourth in 2019.
"Yes, the objective is clearly to finish fourth in the constructors' championship and what I see makes me keep that view," he said.
Perez said the car will be heavily upgraded for Melbourne.
"Yes, we have everything ready to have a major improvement of the car in Melbourne with the aim of measuring ourselves with the fastest of the middle teams," he insisted.
Perez said he is firmly committed to the Racing Point project, and is no longer looking ahead to a potential future at Ferrari.
"Times have changed and my main goal is to take this team to the next step," said the 29-year-old.
"I'm super-involved with this project, I think we are going through a great moment and can do great things."
But the midfield has rarely looked as closely contested as in 2019, Perez admitted.
"I expected there to be gaps but it's super close this season," he said.
"Alfa Romeo is going to be a very competitive team, but I am confident that we will stay ahead of everyone."
Ferrari struggling with reliability – Surer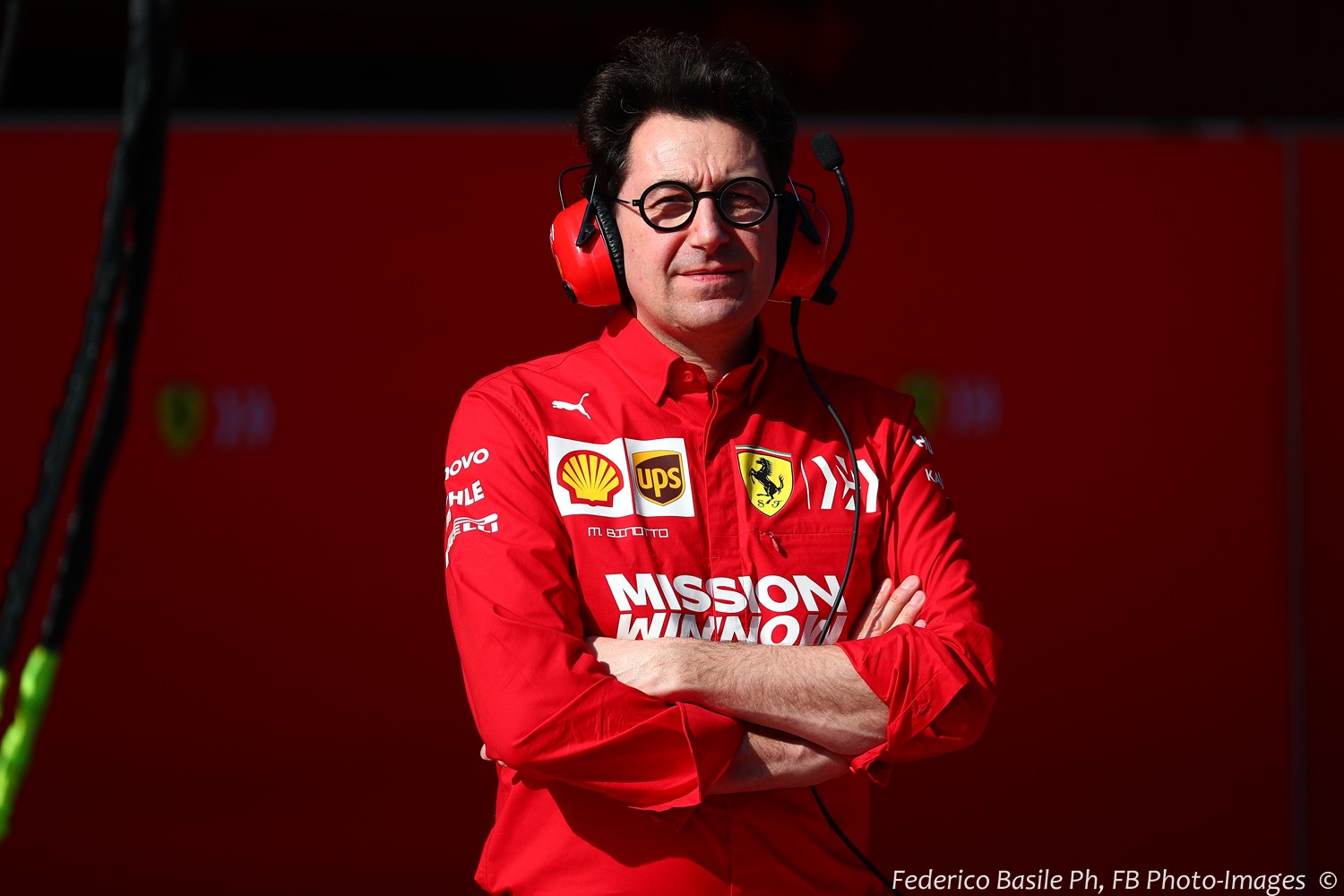 Binotto has to fix Ferrari's reliability
(GMM) Ferrari may be grappling with a real reliability issue ahead of the 2019 season.
Last week, as he played down the Maranello team's superiority, boss Mattia Binotto said of the 2019 car: "I would like to see it more reliable overall.
"To win we will have to be the strongest and we are not yet."
Many observers thought Binotto's comments were a typical ploy to step away from the favorite role.
But former F1 driver Marc Surer said: "They had various problems in testing.
"It makes me wonder. If you only have one problem, you can solve it," he told Germany's Sport1. "But when they are different, that's difficult.
"I think it might have something to do with overheating. Ferrari has a very slim rear end, with few air intakes and a very small airbox."
However, Surer agrees that Ferrari has "a small advantage" over Mercedes in terms of pace.
"The advantage became much smaller in the second week," he said. "I'd say it was half a second in week one and maybe two tenths in week two, but they're ahead."
Raikkonen 'always' tweaks own seat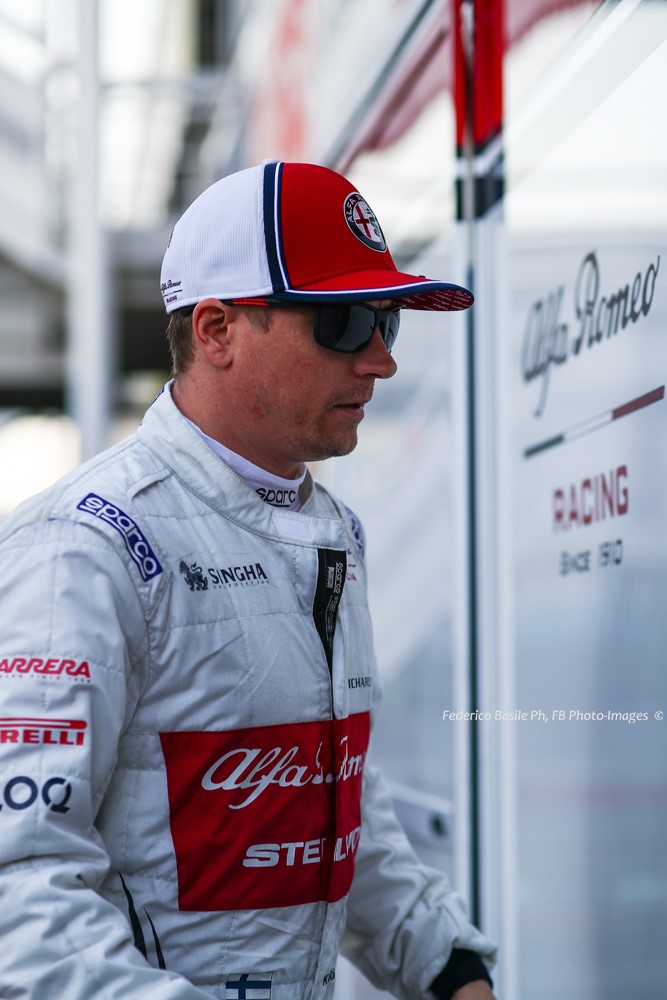 Kimi Raikkonen
(GMM) Kimi Raikkonen says he has "always" made his own tweaks to his seat.
The Finn caused a stir on social media when it emerged that he got hands-on in the Alfa Romeo garage to make amendments with files and power-tools to his carbon seat.
"That's normal with me. I've been doing that for years," Raikkonen told motorsport-magazin.com.
"When you get a new seat, it always feels good at first but after hundreds of laps you always find something that pushes your ribs or something.
"I think it's easier if I do it myself because I know exactly where it is not quite right," he added.
Some are saying Alfa Romeo – formerly Sauber – will push to be 'best of the rest' behind the top three teams in 2019.
But Raikkonen said the midfield is actually a "mystery".
"It is still very unclear where we stand," he said. "We do not know 100 per cent where we are, but it's the way it is for everyone.
"We will do our best and then see where we end up in the first race."
Ferrari ready to beat Mercedes – Frentzen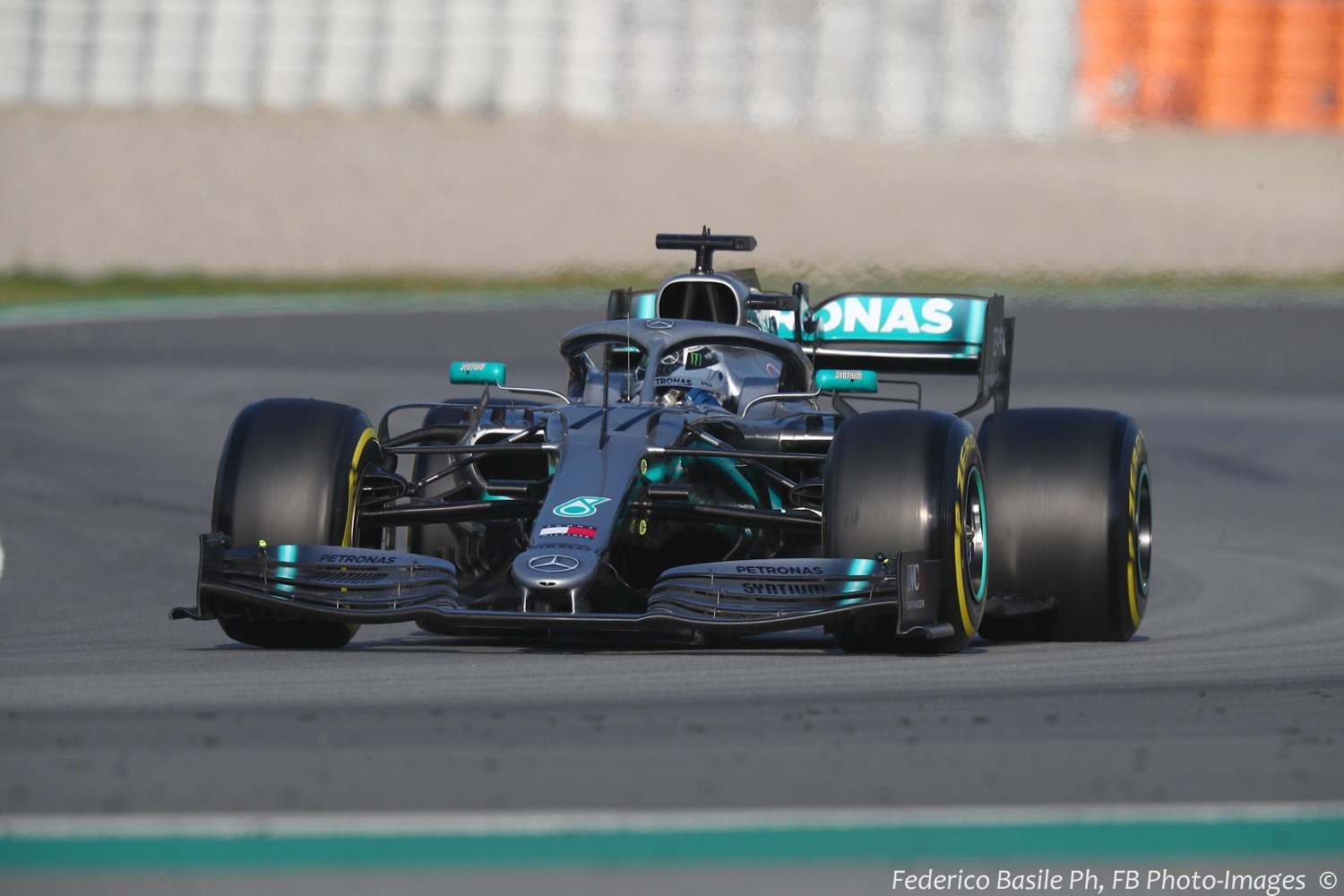 Mercedes was sandbagging in Barcelona – we do not yet know their true pace
(GMM) Ferrari is ready to win the 2019 world championship.
That is the claim of former F1 driver Heinz Harald Frentzen, who told Abendzeitung newspaper that Ferrari made a strong impression in Barcelona testing.
"Mercedes will continue to be among the dominant teams," said the German, who is now 51.
"But currently I have the impression that Ferrari is doing a little better. They are really putting pressure on Mercedes.
"Barcelona showed that Ferrari has coped better with the changes in the aerodynamics. They shot almost from the hip and landed a direct hit.
"I have heard that the Mercedes guys were not satisfied with the tests. Understeer is the problem," Frentzen, who drove for Williams, added.
Frentzen also commented on the burgeoning career of Mick Schumacher, and thinks the road ahead for the young German will be "unbelievably difficult".
"Look at Damon Hill, Jacques Villeneuve and Nico Rosberg and the time they needed to step out of the shadows of their fathers," he said.
"The pressure on Mick is huge. It will be a big challenge for Ferrari to give him peace so that he can develop his potential."
Leclerc will be close to number 1 Vettel – Alesi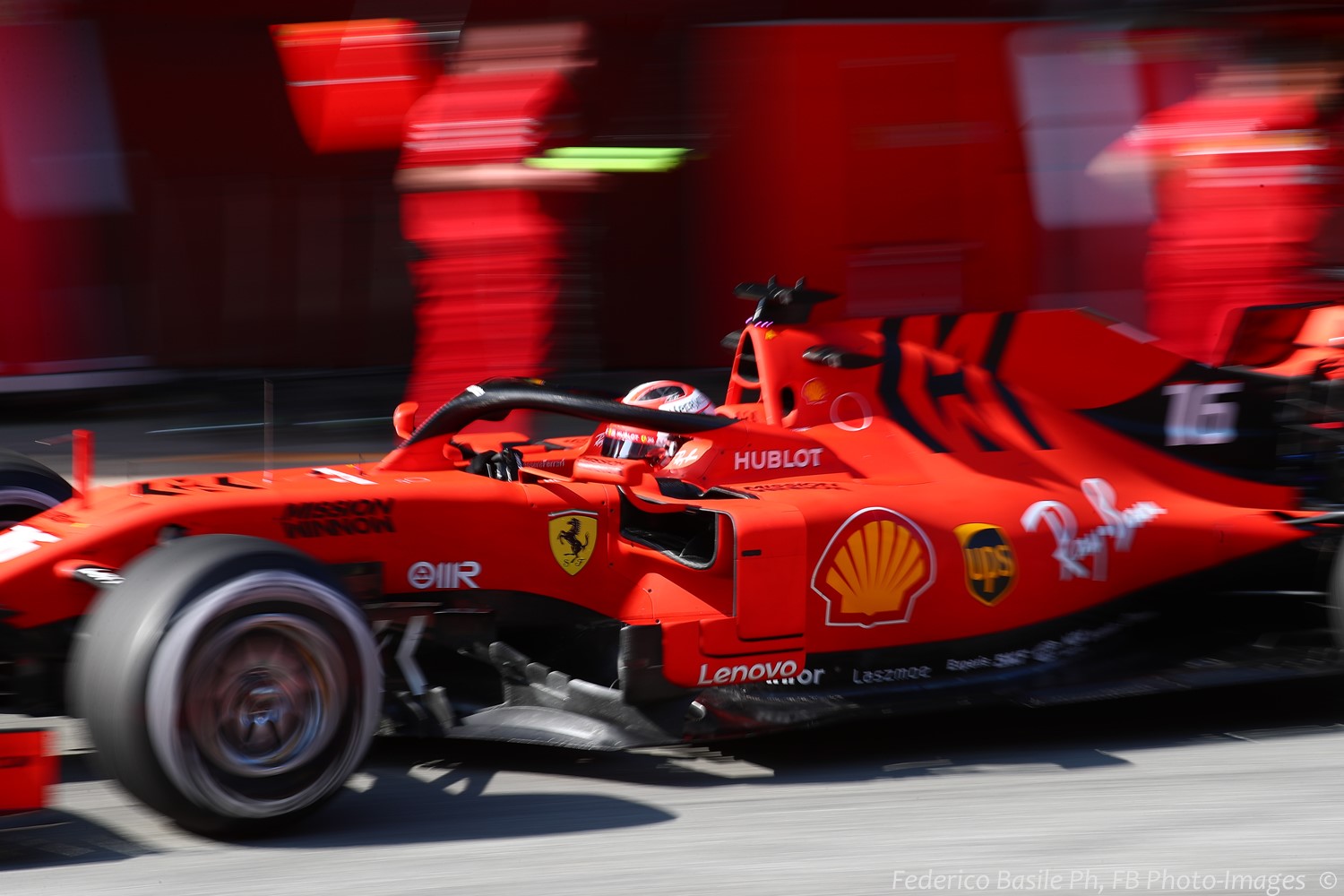 Charles Leclerc
(GMM) Another former F1 driver says he would bet on Ferrari in 2019.
Jean Alesi, who drove for the Maranello team in the 90s, said the signs from the Barcelona tests were very positive.
"We saw a competitive Ferrari from the first laps and that is worth gold," the Frenchman told Radio Sportiva.
"For sure there will be a very strong Mercedes, but Ferrari seems more competitive," Alesi added.
"Mercedes showed two very different cars in Barcelona and that's not a good sign because the initial project did not give what they hoped for. Ferrari on the other hand showed up with a very fast car and then worked to develop it further," he said.
Alesi, whose son Giuliano joins Mick Schumacher in the Ferrari 'academy' this year, also backs the signing of Charles Leclerc as Sebastian Vettel's teammate.
"I think it is an incentive for Vettel, who lost half of last year for reasons that nobody understood," he said.
"Leclerc grew up in Ferrari, he knows the team well and has no pressure because Binotto said he will follow orders and help Vettel.
"He will not question the number 1 role of Vettel but they will definitely be very close," Alesi added.
Assen refusing to give up on Dutch GP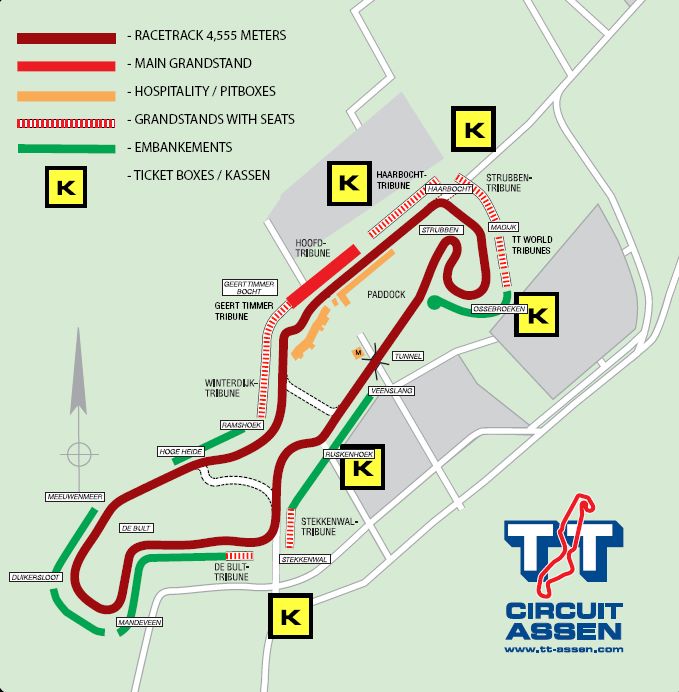 Assen really is the better of the two Dutch tracks
(GMM) Assen is refusing to give up on hosting a future Dutch grand prix.
That is despite the fact that even the Dutch sports council says Zandvoort is the only potential venue for a F1 race in the Netherlands.
"Assen really does not stand a chance," the council's president Michael van Praag told Noordhollands Dagblad newspaper.
He was speaking after the publication of an open letter to the same effect.
Van Praag said: "I have had two phone calls with FOM, and they said if formula one cannot go to Zandvoort, then they will also not go to Assen.
"They want Zandvoort because of Max Verstappen but also because of their preference for city circuits or circuits with history."
However, he admitted that Zandvoort needs support, including from a sponsor, to beat an end-of-March deadline imposed by Liberty Media: "It is now or never."
And he said Assen can help the situation by giving up.
"I understand very well that a sponsor is going to have doubts if there is a second circuit that says it is able to get F1 to the Netherlands as well," said van Praag.
But Assen says it will not give up.
"It seems like we are now being blamed for not getting the race in Zandvoort," Jos Vaessen, chairman of the foundation pushing to bring F1 to Assen, told Algemeen Dagblad.
He questioned the open letter put out by the sports council, saying: "How exactly does this help, three weeks before the expiry of the deadline?
"It's fine that Michael says this, but we have a letter from FOM stating that we are still the alternative for Zandvoort if it did not work out there," added Vaessen.
"FOM has entered this exclusivity period with Zandvoort, which we regret, but we respect it," he said. "So FOM is doing everything to help Zandvoort.
"Only after March 31 will we talk to them again, so until that time we will keep quiet."
Haas 'even better' than in 2018 – Grosjean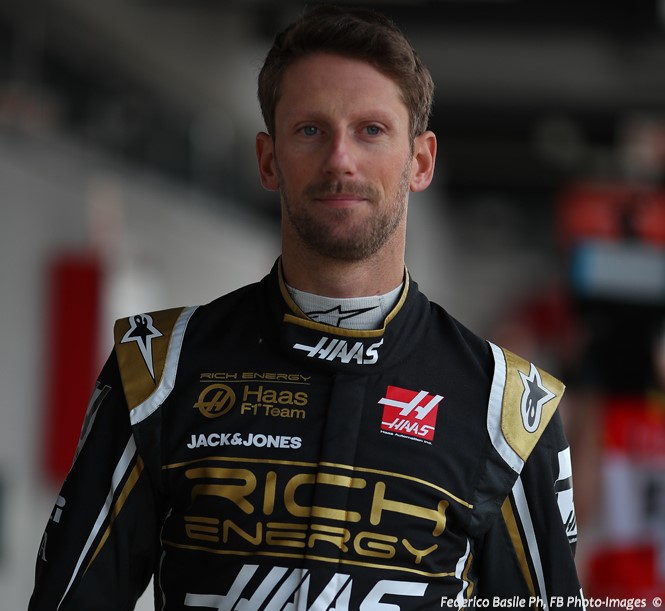 Romain Grosjean
(GMM) Haas is staying quiet amid reports it is in the running to be 'best of the rest' in 2019.
What is clear is that the midfield behind Ferrari, Mercedes and Red Bull is almost unprecedentedly close.
Also clear is that the precise midfield pecking order is, in Kimi Raikkonen's words, a "mystery".
Some believe Renault is fourth best, whilst others think it could be Alfa Romeo or Haas.
Haas driver Romain Grosjean is staying calm.
"Qualifying in Melbourne will tell us what we can do," he told Ekstra Bladet newspaper.
"We have an idea, but we have focused on getting the car right.
"Our starting point is really good but we have not focused much on laptimes. The feeling is good, just as it was last year. Maybe even better, which is good," he added.
Kevin Magnussen added: "I have no idea and I don't think anyone does. We are happy with the feeling in the car and I look forward to the racing."
Renault engine 50hp better in 2019 – Abiteboul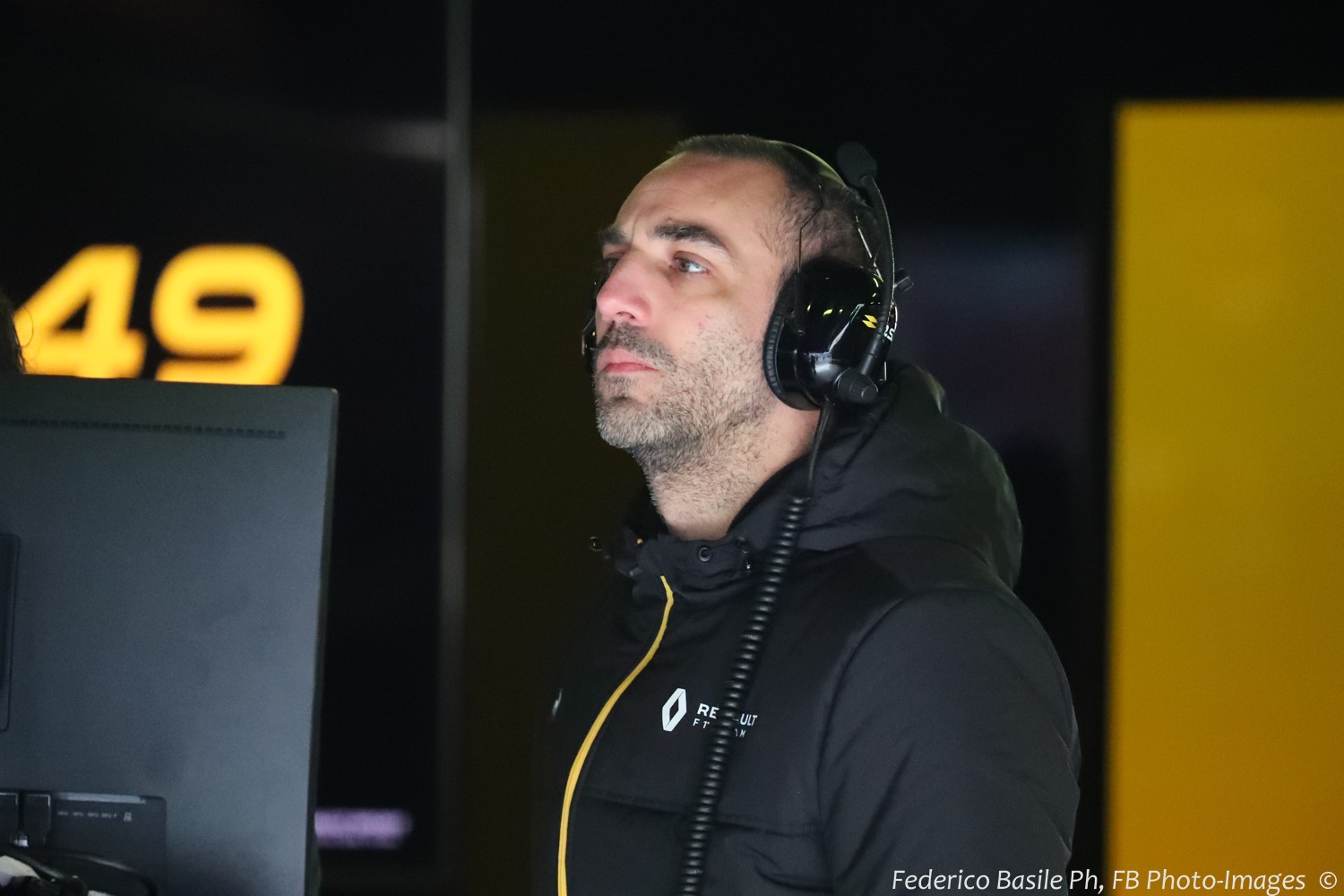 Psst, someone tell Cyril Abiteboul – even the Honda is faster than your engine
(GMM) Renault's 2019 engine could be up to 50 horse power better than its predecessor.
That is the eye-opening claim of Cyril Abiteboul, the French works team's boss.
Renault has been steadily building up its team in recent years, and this year wants to close the gap to Ferrari, Mercedes and Red Bull.
"We had to solve our disadvantage in the engine," Abiteboul told France's L'Equipe.
"The numbers on the test bench are good and it correlates to the track, so we have a confirmation of the progress that was made," he said.
"But the improvement in the engine also has to be in competition in Melbourne and probably also in Bahrain. I don't want to give specific numbers, but I would say that we have gained between 20 and 50 horse power," Abiteboul added.
FIA moves to end engine rules 'grey areas'
(GMM) The FIA has clamped down in various 'grey areas' of the engine regulations ahead of 2019.
One unnamed engineer told Auto Motor und Sport: "We have received more technical directives for the engine than ever before."
It follows a period of intense speculation about the so-called grey areas of loopholes in the highly complex power unit regulations.
"We have become stricter in all areas where the engine manufacturers could theoretically overstep the mark," confirmed FIA race director Charlie Whiting.
Red Bull axe increased Kvyat's F1 'hunger'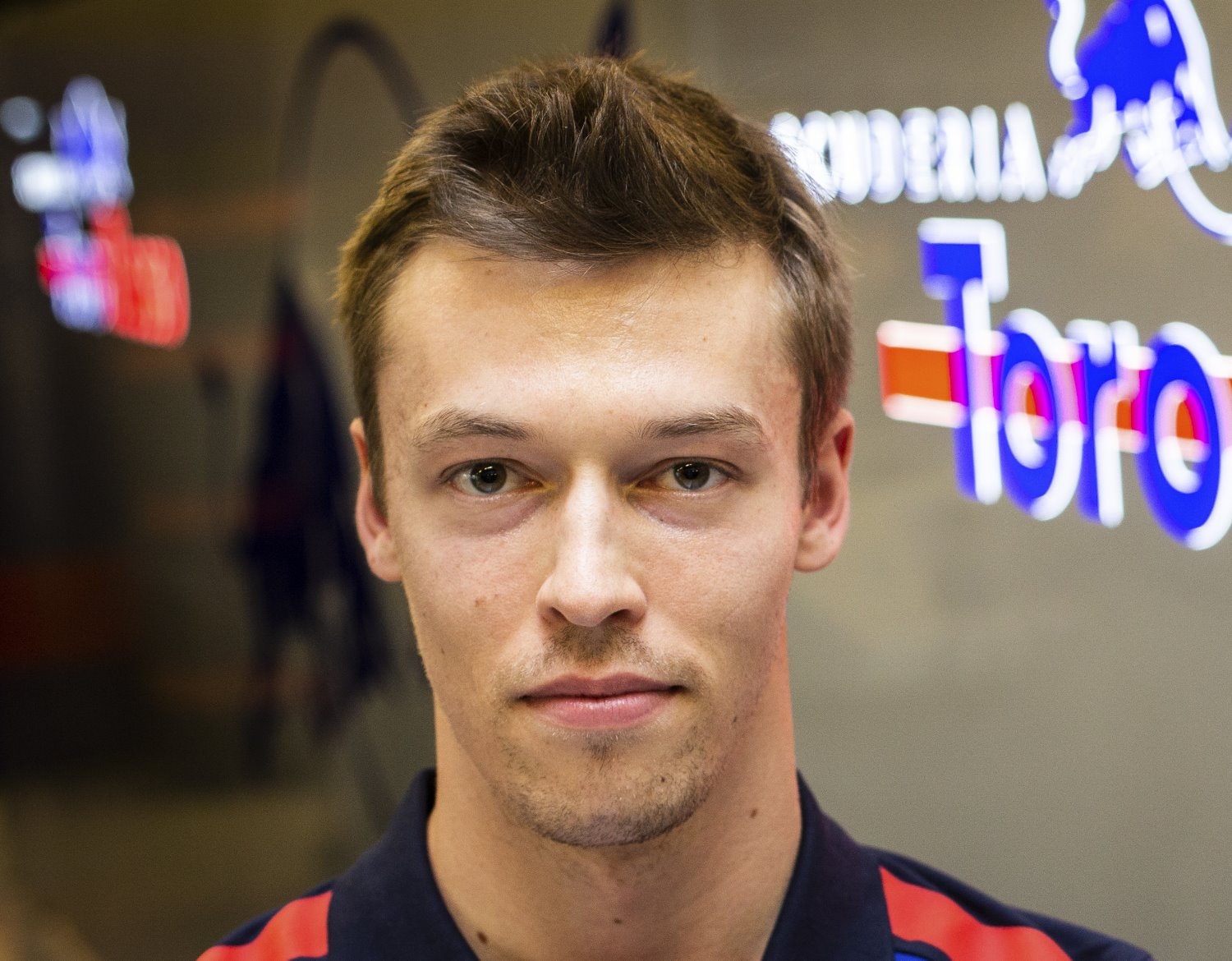 Daniil Kvyat
(GMM) Daniil Kvyat says he has changed his approach to formula one since being dumped at the end of 2017.
Still just 24, the Russian had a meteoric rise and fall at Toro Rosso and Red Bull Racing, but has been given his "last chance" by Dr Helmut Marko for 2019.
Marko says Kvyat is obviously stronger and calmer for his Toro Rosso return.
"Time will tell," Kvyat told El Mundo Deportivo.
"The only thing I can say is that I have changed some things in my way of preparing for races and my work. And I strongly hope that it will lead to an improvement in my driving."
Asked what changes they are, he answered: "I don't want to say. I don't want to reveal anything. I want to make it clear on the track."
Last year, Kvyat spent the year working with Ferrari in the Maranello team's state-of-the-art simulator.
"I think it was a very, very positive year," said the Russian.
"It was good to work in a slightly different environment like Ferrari. They were very good to me and at a certain point I was so hungry to return to F1.
"It seemed to me to be very difficult to go back, but then the opportunity came.
"There were a few negative days but only a few, because it was a very positive year. Everything cannot always be easy. Sometimes it is good to live some ups and downs and that year helped me to have more hunger," said Kvyat.
But the pressure is on, especially as Marko has declared publicly that 2019 is Kvyat's "last chance".
"F1 is like that," Kvyat insisted. "You always have to do well.
"Maybe if you are a world champion you can have a bad period, but when you are in the middle zone, you always have to be at your best level. You can't have 3 or 4 'off' races."
But he is positive that 2019 will be a good year for him.
"I have a great team around me who helped me to digest the past and understand what I had to improve as a person and a driver," said Kvyat.
Only Williams off the pace in 2019 – de la Rosa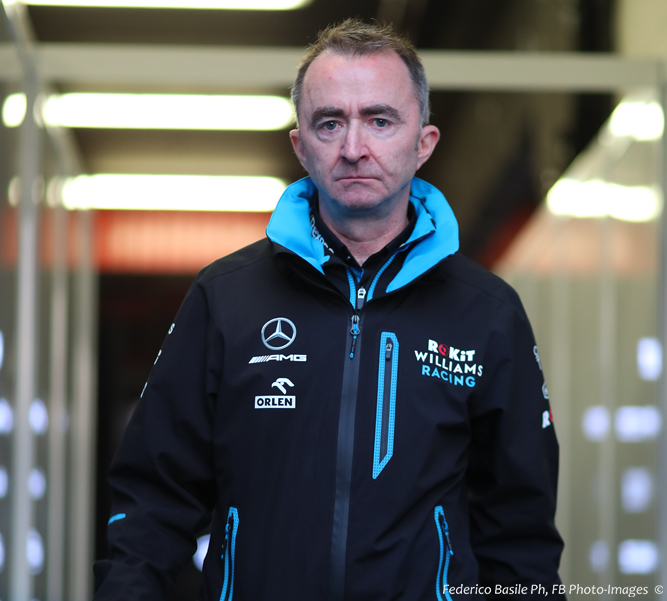 Paddy Lowe fails Williams again
(GMM) Williams is the only team that is really struggling as F1 heads to Australia for the season opener.
That is the view of Pedro de la Rosa, who made his analysis of the 2019 pecking order after spending a day trackside at the Barcelona test.
"I've never seen such a close pre-season," said the former F1 driver.
"Really, it's spectacular. The only team that is a little off the pace is Williams. The others are covered by a handkerchief," de la Rosa told Spain's El Confidencial.
He agrees with the analysis that Ferrari is ahead, saying the handling of the Maranello team's 2019 car is "spectacular".
"The most incredible thing is that they do that with such a small front wing. Same with the Alfa. The only thing I don't like about the Ferrari is the matte color," de la Rosa laughed.
"And my only fear is that Ferrari will dominate. It just looks so good in the corners. We could find ourselves with a situation like Mercedes in recent years, just a different color.
"The last day of Lewis Hamilton is at least a ray of hope," the Spaniard added.
He admitted he is not impressed by Red Bull, even though the Honda engine looks to be at a "very good level".
"I was surprised to see Red Bull with a car that is very similar to last year's," he said.
"What can I say? The car seems normal in the corners but I was not surprised at all. Last year Verstappen was amazing in turn five, but honestly I am not getting anything special at the moment."
Tire choices for Melbourne
The FIA communicated to Pirelli each team's tire choices for the forthcoming Australian Grand Prix (March, 15-17).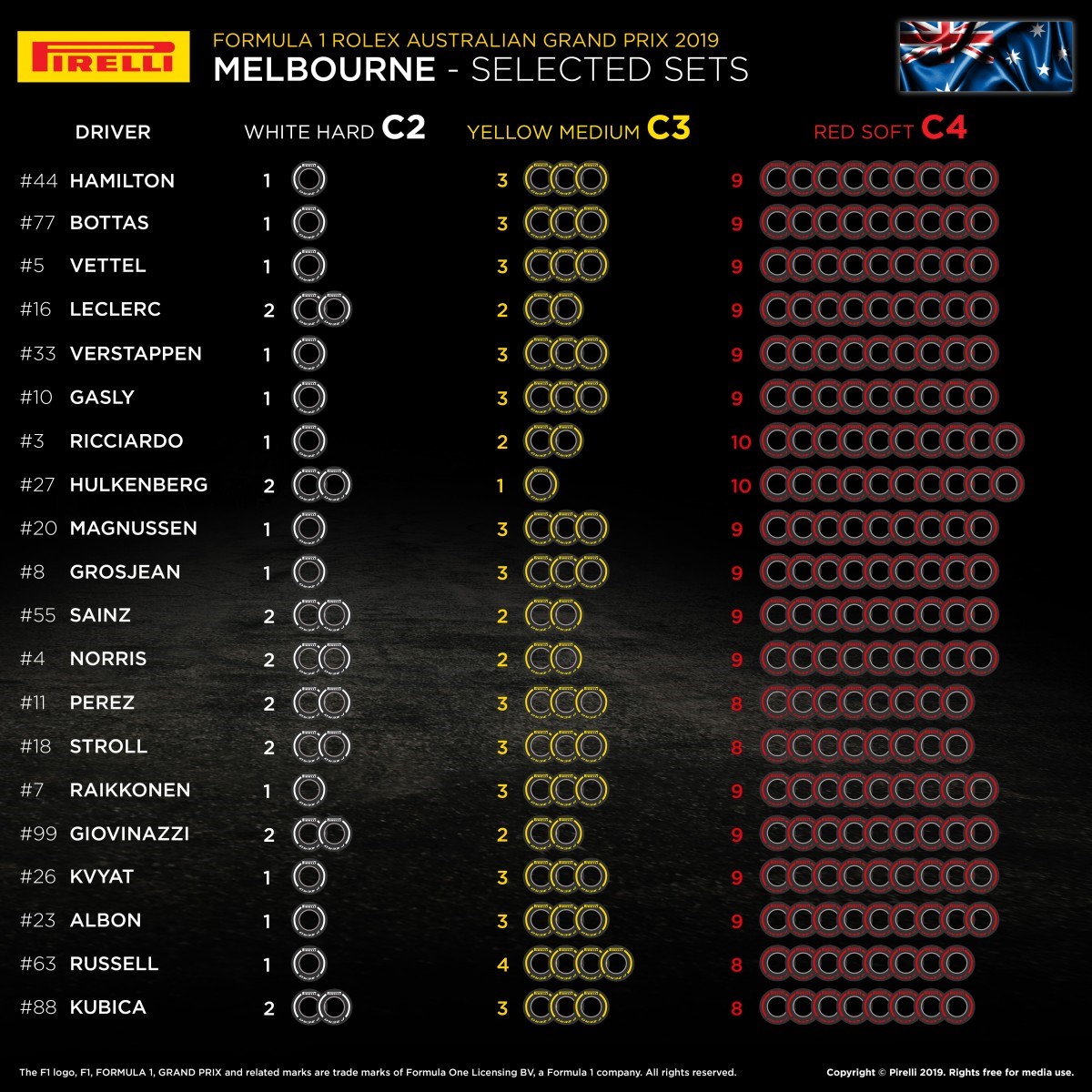 Pirelli Tire Choices by Driver