Latest F1 news in brief – Monday
Hamilton says 2019 Pirelli tires are too hard

Hamilton hits out at 'hard' Pirelli tires

McLaren 'at the back' – Marko
Ferrari drops 'Mission Winnow' name
Ocon to 'grab opportunity' in 2019
Prost skeptical about improved overtaking
Midfield pecking order 'a mystery' – Raikkonen
F1 'pay TV' trend is worrying – Hamilton
Mexico misses deadline for 2020 race
Kubica '20pc ready' for F1 race return
2019 is 'last chance' for Kvyat – Marko
Red Bull has 'competitive engine' – Mateschitz
Vettel not planning to retire yet
Boss denies Ferrari clear 2019 favorite
Red Bull wants Verstappen to win title – Ricciardo
Hamilton hits out at 'hard' Pirelli tires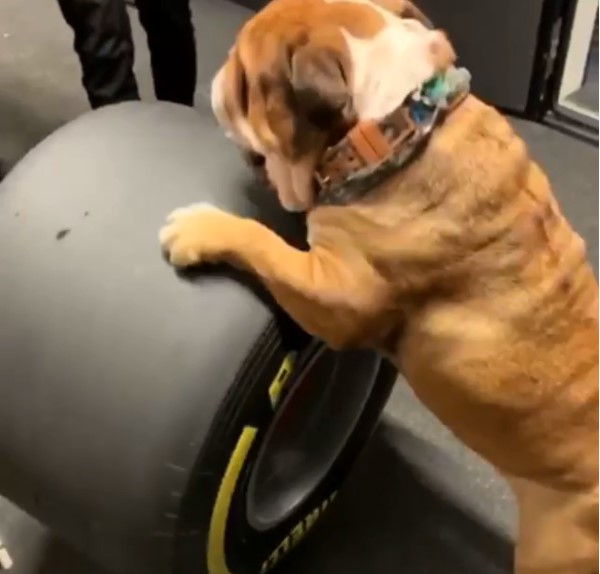 Hamilton's dog Rosco playing with a Pirelli tire
(GMM) Lewis Hamilton has hit out at F1's tires for 2019.
Days ago, the world champion published a video on social media of his dog attacking a Pirelli tire.
"He was trying to bite into it but found it to be too hard," the Mercedes driver joked.
"I don't have a lot of good things to say about the tires."
Hamilton admitted that Mercedes is lagging behind Ferrari to the tune of about half a second per lap, triggering rumors that the team is considering a car concept change.
"There are always question marks about who has come up with the best concept, so I'm sure all the engineers are looking closely at what everyone else has done," he said.
"Red Bull is at our level but also the teams at the back have closed up as far as I can tell."
Haas boss Gunther Steiner agrees with that narrative, declaring that "everyone" can get their 2019 cars into the 1.16 range in Barcelona "except Williams".
McLaren 'at the back' – Marko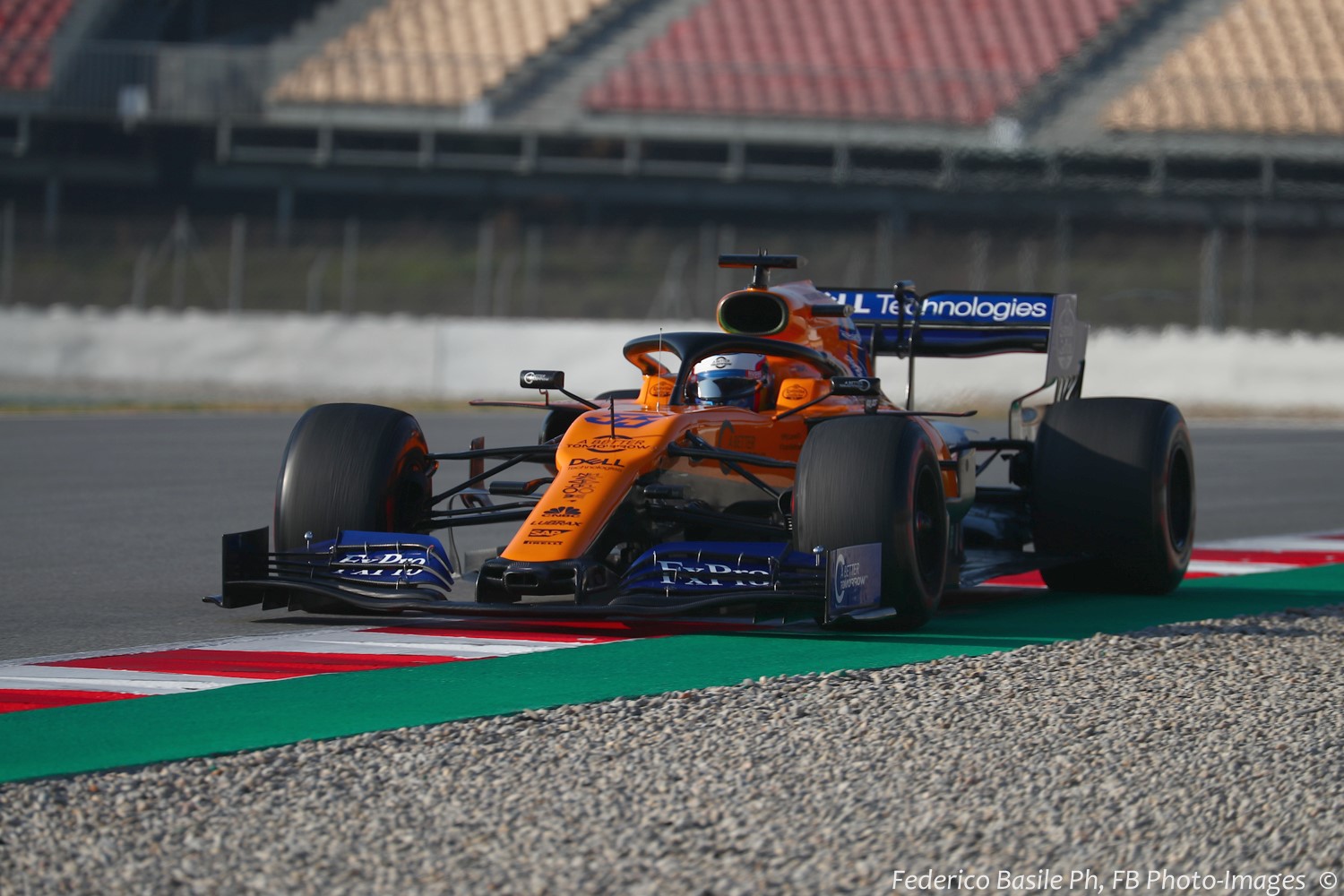 Is it true, the McLaren is at the back with Williams?
(GMM) Fernando Alonso says McLaren has made a "surprisingly good" step forward in some areas for 2019.
The Spaniard has stepped down from his role as a race driver, but whilst racing in other categories this year will remain a McLaren tester.
"There are areas that we need to revise and develop to improve performance," Alonso said. "But in other areas we are surprisingly good.
"It's not perfect yet, but the direction is right."
However, Red Bull official Dr Helmut Marko thinks McLaren is at the bottom of the 2019 pecking order.
"Ferrari is ahead, then it's us in front of Mercedes. And then there is the big midfield, where it will be very tight," he told Speed Week.
"McLaren and Williams are at the back," said Marko.
Ferrari drops 'Mission Winnow' name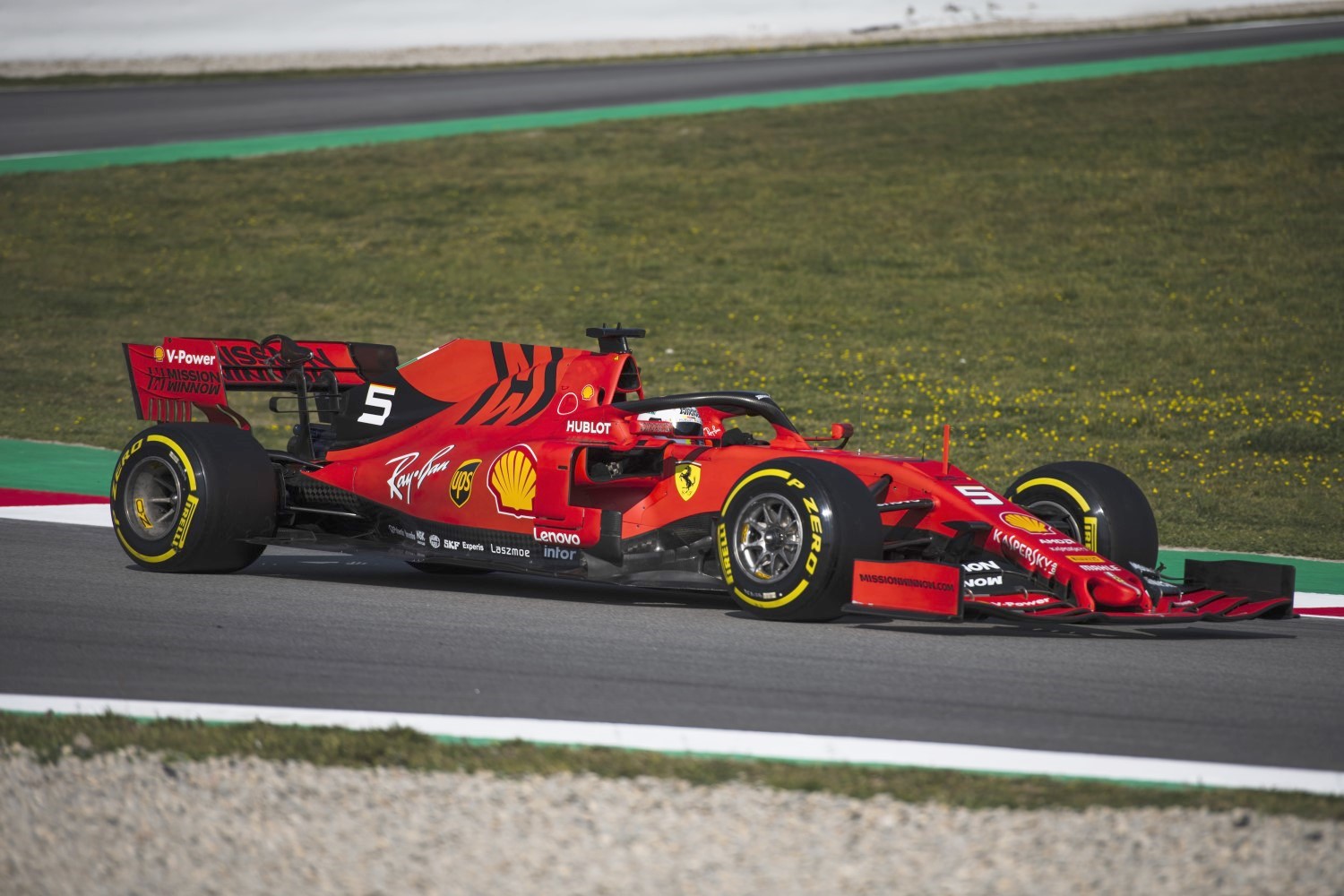 The Mission Winnow logo remains on the car, however.
(GMM) Ferrari has dropped 'Mission Winnow' from its official name for 2019.
The move, not announced publicly but clear from the latest version of the FIA entry list, follows speculation Ferrari is in the spotlight for reportedly clandestine cigarette advertising.
'Mission Winnow' is the new message from Ferrari's main sponsor Philip Morris.
"We know that many have doubts about us and our motivations," Andre Calantzopoulos, Philip Morris CEO, told La Repubblica newspaper.
"But with Mission Winnow, we want the world to know the change we have done and our dedication to rigorous science and innovation that leads us to a better future."
Ocon to 'grab opportunity' in 2019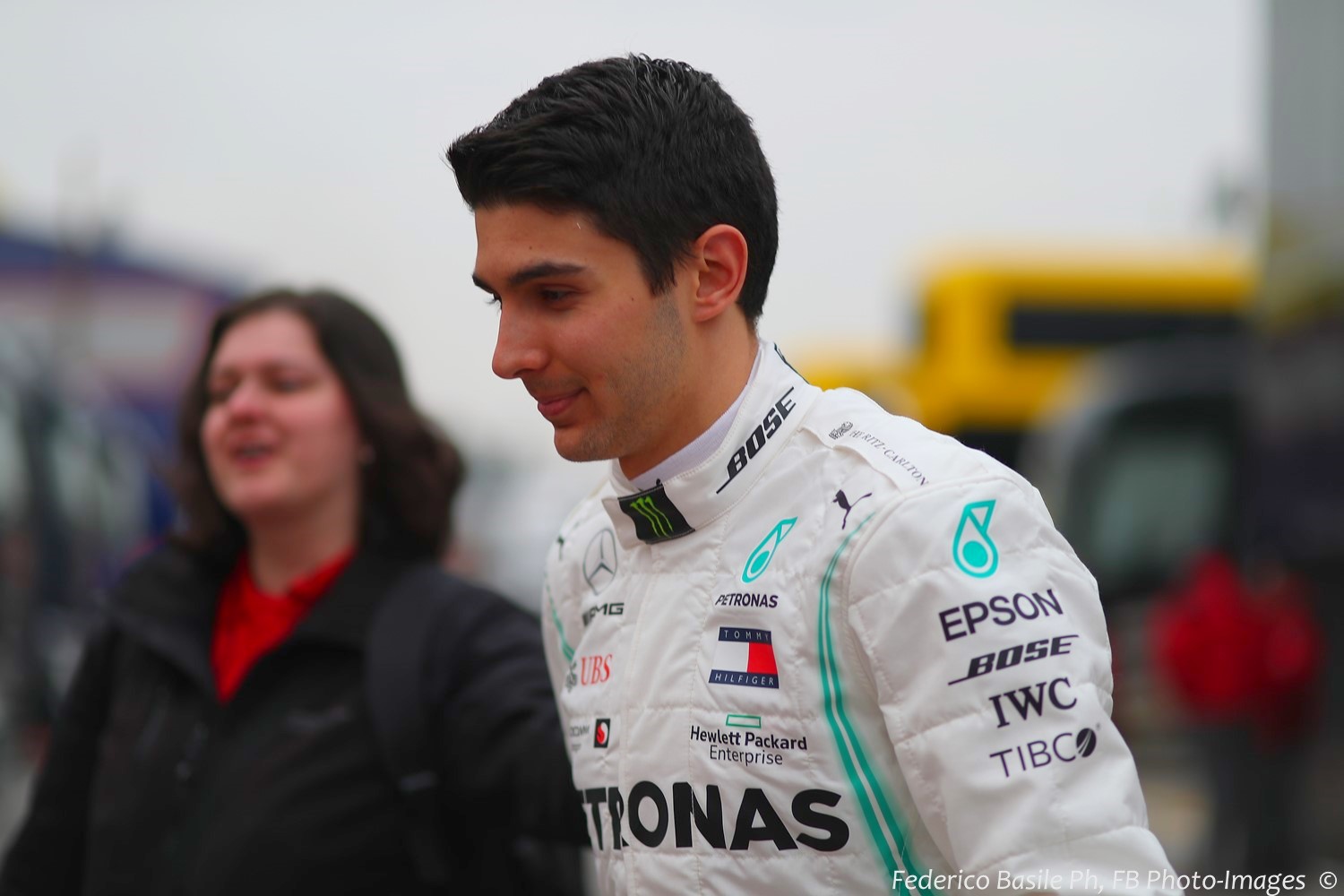 Esteban Ocon
(GMM) Esteban Ocon says he wants to "grab" any opportunity that comes from his new role in F1.
Dropped by Force India at the end of last year, the talented Frenchman remains strongly backed by Mercedes and will be the reigning champions' reserve in 2019.
"I am positive about my situation," Ocon told RTBF.
"I have a new role at a top team that has won many recent titles," he explained. "It's also the team that has supported me for a long time.
"They have picked me up at crucial moments in my career, and now I'm on the team," Ocon added.
The 22-year-old said he will work in the simulator this season and help Mercedes to develop its 2019 car.
"I'll also be at all the grands prix and if an opportunity arises, I'll grab it," said Ocon.
Prost skeptical about improved overtaking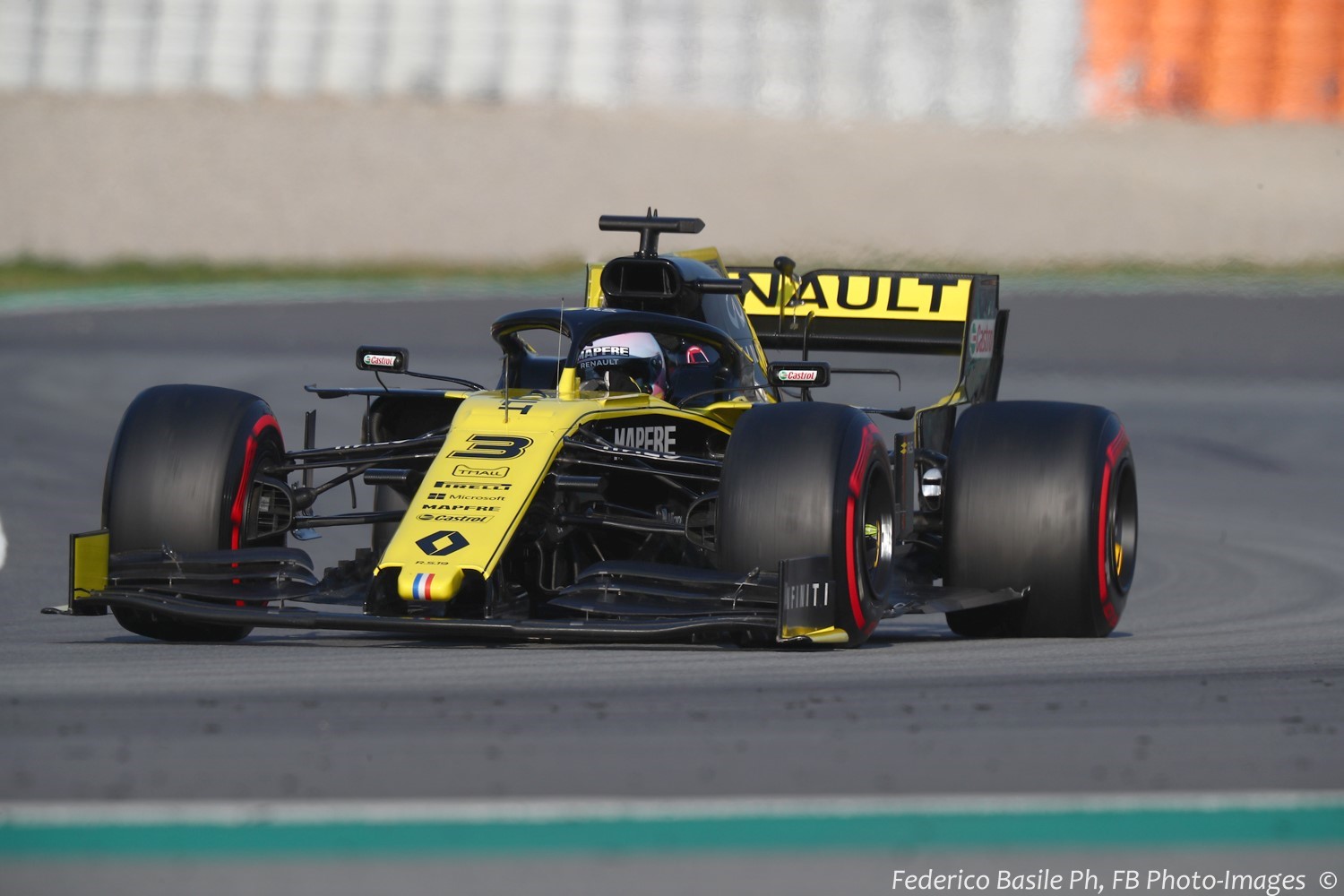 Daniel Ricciardo in the Renault – the team Prost is part of
(GMM) Alain Prost has added his skepticism to the new aerodynamic rules for 2019.
In the paddock, opinions are split as Liberty and the FIA move to make overtaking easier.
"It was a change in the regulations that cost us a lot of money before another major change of regulation for 2021, the details of which are not yet known," F1 legend and Renault advisor Prost told RTBF.
"Perhaps it would have been better to wait until 2021 and fundamentally change a lot more," he added.
Based on winter testing, some drivers have said the new front wings in particular have made following a rival car easier.
Prost said: "In testing you don't necessarily follow another car often, so we cannot say yet if it will be easier to follow and overtake, but there is a small tendency to say that is positive.
"I hope it will be positive, but I am not completely convinced that it will be day and night," he added. "We will not see the different in Melbourne anyway, because it is a circuit where it is always difficult to overtake."
Midfield pecking order 'a mystery' – Raikkonen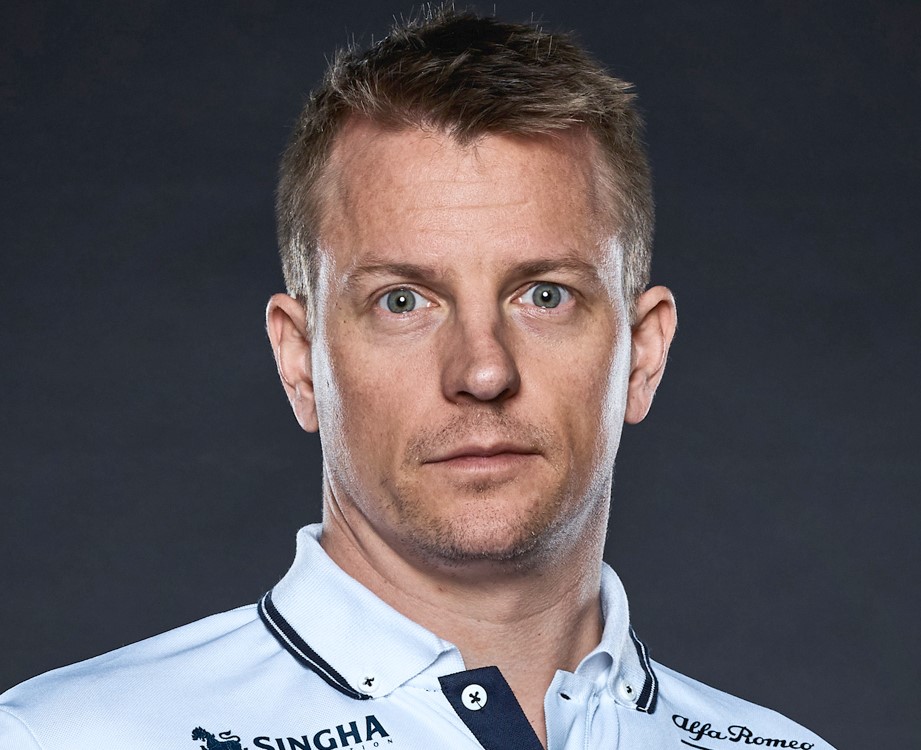 Kimi Raikkonen
(GMM) Kimi Raikkonen says the pecking order behind the top three teams is "a big mystery".
Some are predicting that Alfa Romeo is now ready to take on Renault to be the 'best of the rest' in 2019.
"It's unclear to us where we stand," Finn Raikkonen, who has switched to the former Sauber team from Ferrari, said.
He admits the 2019 car is a "solid package, but we still need to improve a few things".
"The mood is good and there is nothing negative, but like everyone else we want to improve. There is always something to improve," Raikkonen added.
Among the midfield pack is Haas, with its boss Gunther Steiner saying it would be "a dream" for the American team to finally end a race on the podium.
"But if everything goes well, nobody can reach the podium except for the top three teams," he said.
Sergio Perez, who drives for Racing Point, said: "We know we are not the fastest but not the slowest in the middle group of teams.
"At the same time, the difference between the fastest and the slowest of those teams is less than half a second," he added.
F1 'pay TV' trend is worrying – Hamilton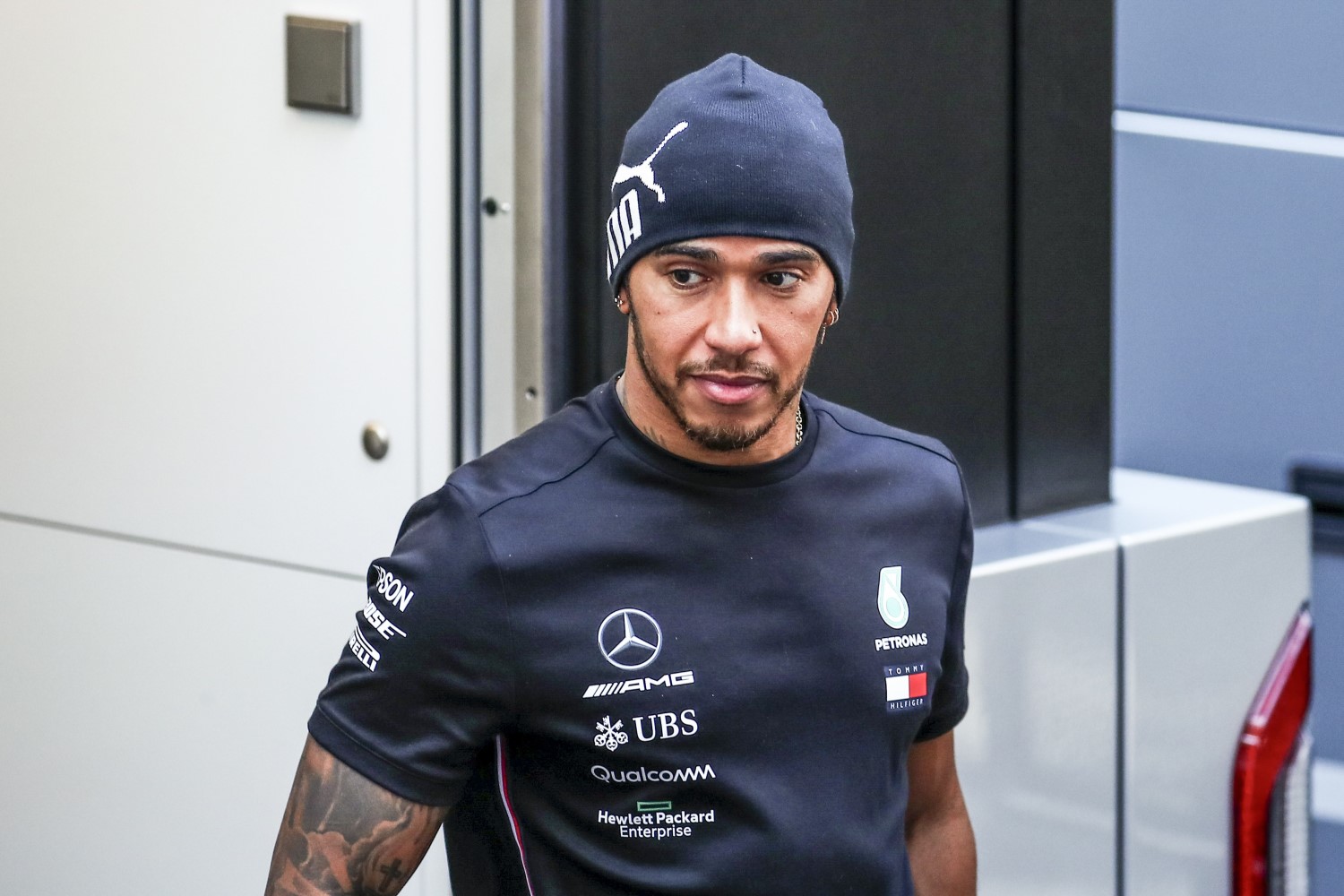 Lewis Hamilton is smart enough to know pay tv and pay streaming services = less viewers = sponsors leaving F1
(GMM) Lewis Hamilton says it is a shame that F1 is steadily moving behind a 'pay wall'.
When the Mercedes driver won his first title in 2008, 6 million British viewers saw it.
By 2018, for his fifth world championship, the number had dwindled to 2 million.
"That sounds terrible," Hamilton said when told about the decline.
The obvious reason is that many of today's television deals in F1 are with 'pay TV' broadcasters.
"It's not good," Hamilton said.
"I grew up watching the races on the BBC and it was very good."
He says too many F1 fans cannot afford to pay to watch the coverage.
"With all the daily expenses these days, many people cannot afford to pay for television," said Hamilton.
"It's a pity the fans can't see it as much, because the more people there are, the better the sport is. The more they are blocked, the worse it will be for business."
Mexico misses deadline for 2020 race
Mexico City race is dead without government support
(GMM) Mexico's place on the F1 calendar appears more and more endangered.
We have already reported that government funds for the event in Mexico City beyond 2019 will be switched to the Maya Train project.
And now, the race organisers have missed a Liberty Media-imposed deadline to host the race in 2020.
"In my opinion, events such as the grand prix are needed so that our young people believe in their country," Mexican driver Sergio Perez told Marca.
"Everyone really hopes that Mexico will host the race for many years, but all we can do is follow the developments," he added.
Kubica '20pc ready' for F1 race return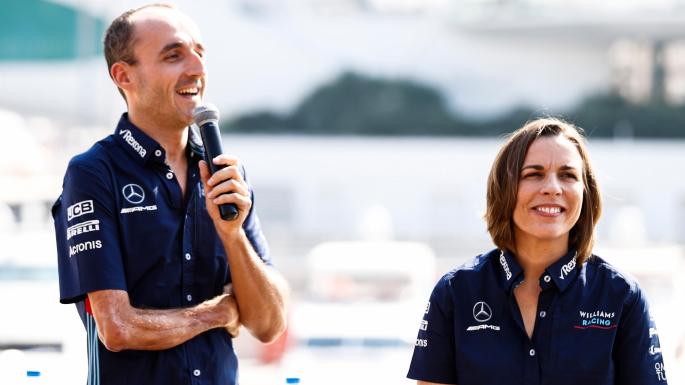 With his mangled right arm, Robert Kubica is expected to run at the back
(GMM) Robert Kubica says he is only 20 per cent ready for his return to F1 in 2019.
Having failed to get its new car ready on time for Barcelona testing, the Williams team's rookie driver George Russell admitted: "I would be lying if I said that we are not the slowest team right now."
Not just that, the end of the British team's Barcelona program was also affected by a lack of spare parts.
"If you already have problems finishing the car then you also have problems with the spare parts," Kubica said.
"In the end we got the maximum we could from it, but the maximum is not enough.
"I know maybe 20 per cent of what I should know. Everything else is unclear," he added.
And so Kubica said Australia, his first grand prix since 2010, will be little more than an "extended test".
"It's going to be difficult to do my first race eight years after my last race without any reasonable testing, but I can only try to prepare myself as best I can," he said.
"We are going to Australia blind, but that is the reality. I cannot change the situation."
2019 is 'last chance' for Kvyat – Marko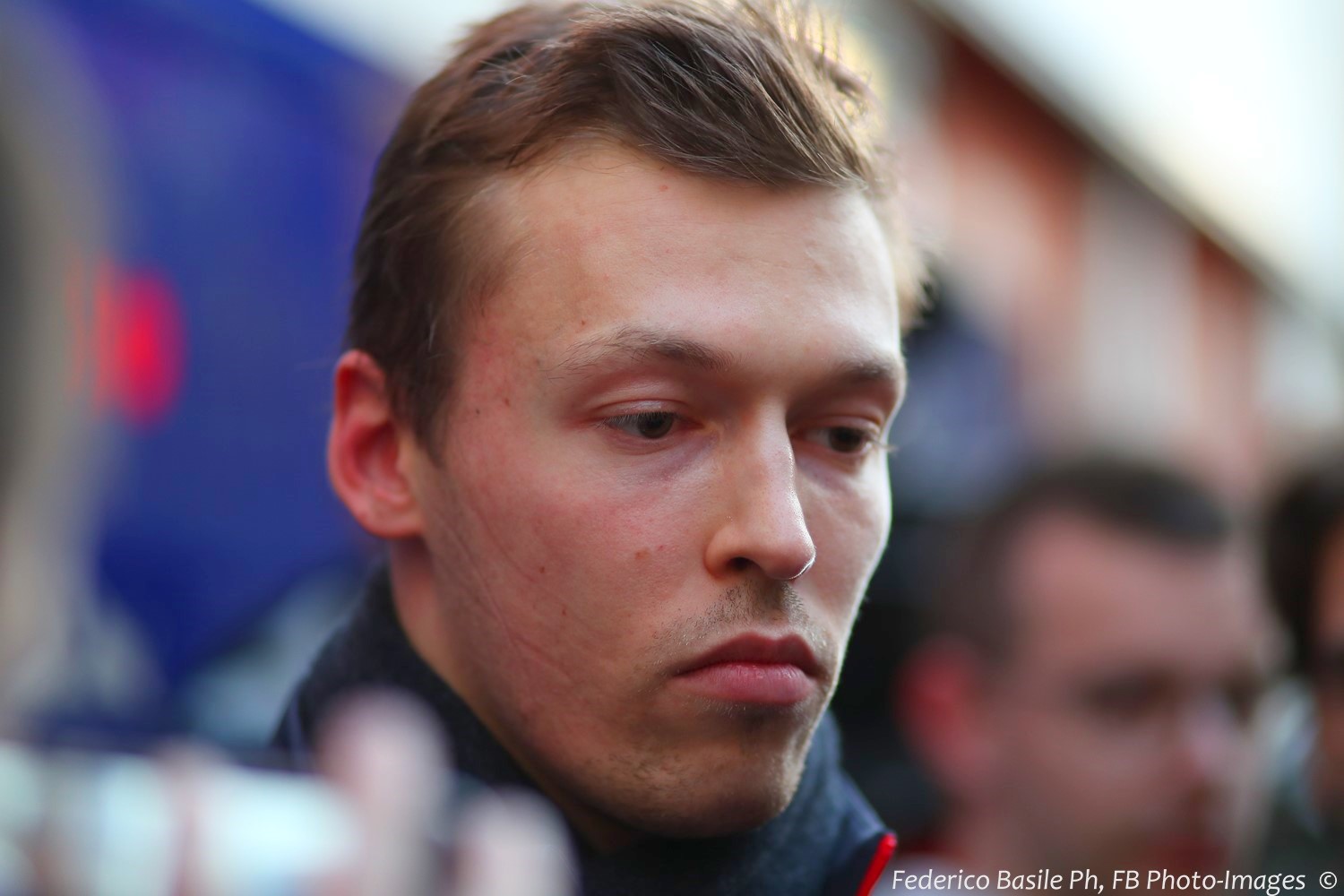 Daniil Kvyat
(GMM) Dr Helmut Marko says he is very happy with Red Bull's full F1 driver lineup for 2019.
Daniel Ricciardo has left for Renault, but still Marko is smiling after what he describes as the "best winter for us in the hybrid era".
Max Verstappen is now the clear number 1.
"At the age of 21, Max in his fifth year is already leader in one of the most competitive teams," Marko, who heads the Red Bull driver program, told Speed Week.
And he said the other three Red Bull drivers are also living up to his expectations.
"Pierre Gasly will collect points in the first half of the season and challenge Max in the second," said Marko.
As for Toro Rosso, Marko said bringing Daniil Kvyat back onto the F1 grid was the right decision.
"He has gained experience and knows that this is his last chance," he said.
"He has so far met expectations, as has Alex Albon, who has surprised us all," Marko added. "He only needed a short time to get up to speed and shows a courageous driving style."
So having finally split with Renault, Marko says Red Bull Racing wants to "win by our own power" in 2019, including "at least five victories".
As for F1 more generally, Marko said Red Bull is happy with Liberty Media's media management and marketing.
"Where we are not satisfied is in the technical regulations. Nothing is moving, because Liberty acts too slowly," he said.
Red Bull has 'competitive engine' – Mateschitz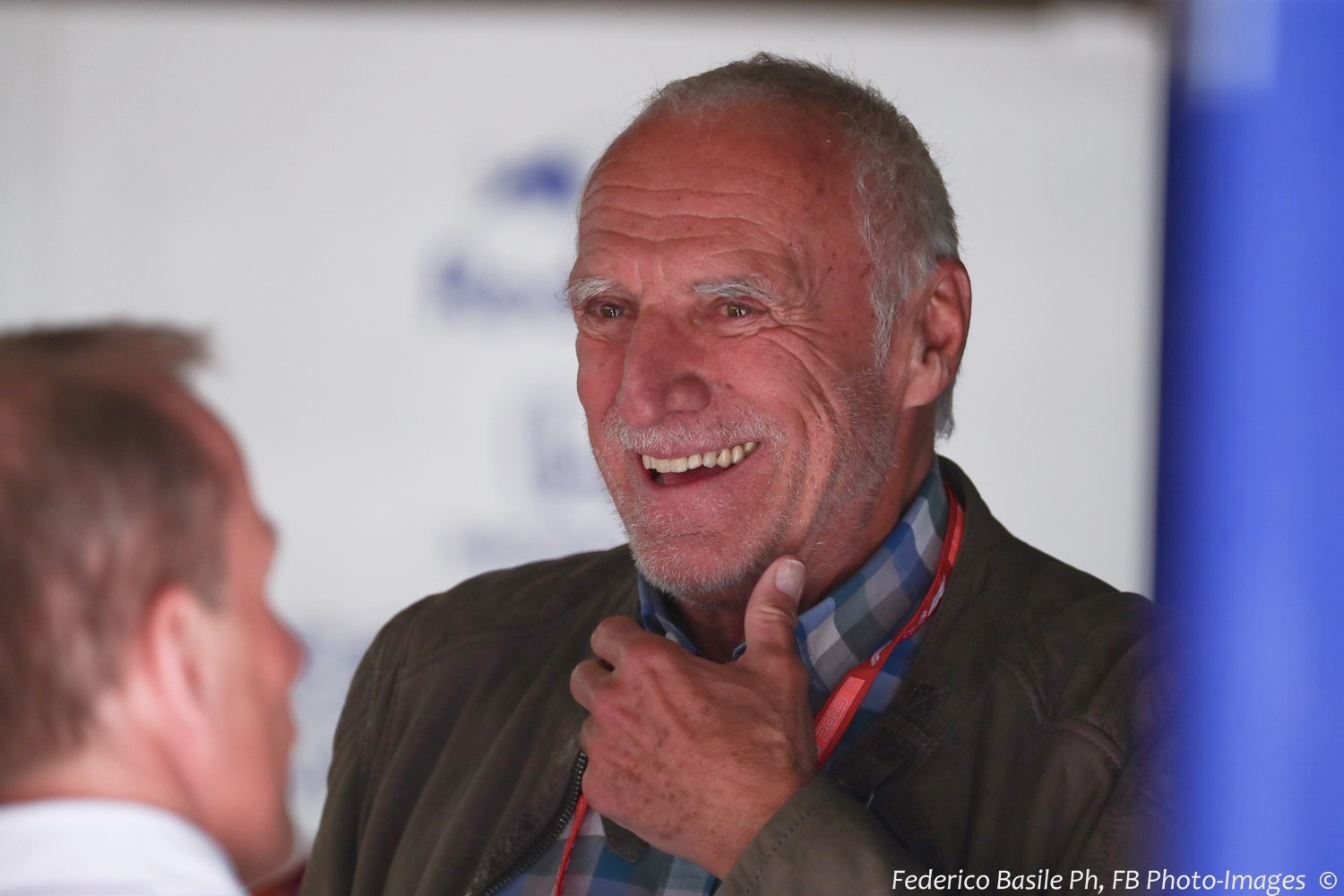 Dietrich Mateschitz at Barcelona test
(GMM) Red Bull finally has a "competitive engine".
That is the view of team owner Dietrich Mateschitz, who made a rare visit to the Barcelona paddock last week.
He was there to check out progress at Red Bull Racing, which has dropped its customer Renault engines and teamed up with a works collaboration with Honda.
"The tests were a confirmation of our positive expectations, both in terms of the performance of the cars and the work of Honda," the Austrian billionaire told Speed Week.
"The cooperation is currently very satisfactory and promises much success," added Mateschitz.
"For the first time, we have a competitive engine."
Mateschitz also said Red Bull is set up well for the future with its key designer Adrian Newey, who in recent years has stepped away from F1 somewhat.
"Adrian is again so motivated that he will remain in formula one for a long time," Mateschitz said.
Vettel not planning to retire yet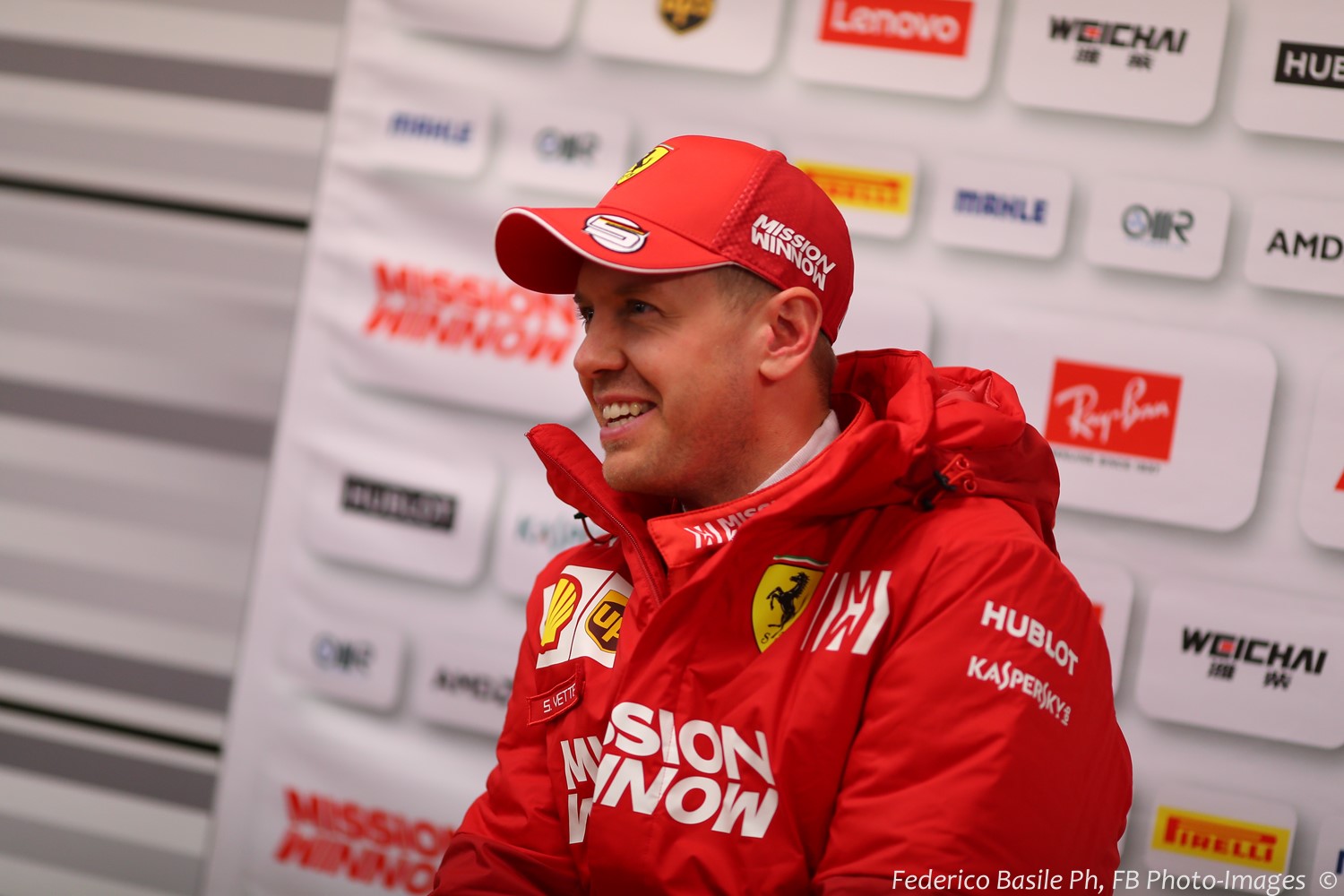 text
(GMM) Sebastian Vettel says he has no plans to retire.
At the end of last year, the German was criticized for making mistakes that contributed to Ferrari not winning the world championship.
And now, those same critics are saying Vettel could be challenged in 2019 by his new teammate Charles Leclerc.
"Over the years I've gotten used to dealing with criticism, even if it's not fair," the German told Sport Bild.
However, he says he is not giving up.
"I think it's clear that I'm not in the spring of my career anymore," said Vettel.
"On the other hand, at 31 I still have plenty of time in this sport. Looking back, Michael was even a bit older than me when he won his first title with Ferrari. And Lewis is two years older than me.
"I still have no thoughts of retiring," Vettel added. "On the contrary, I'm doing everything to fulfil my dream of the title with Ferrari. And my family supports me."
So when asked if he has thought about switching to Mercedes, as his mentor Michael Schumacher eventually did, Vettel answered: "No. My goal is to win with Ferrari."
Finally, Vettel confirmed that he put in a good word with Ferrari when it signed up his friend and countryman Pascal Wehrlein as simulator driver.
"I didn't sign his contract, but when the topic came up, I said his name," Vettel said.
Boss denies Ferrari clear 2019 favorite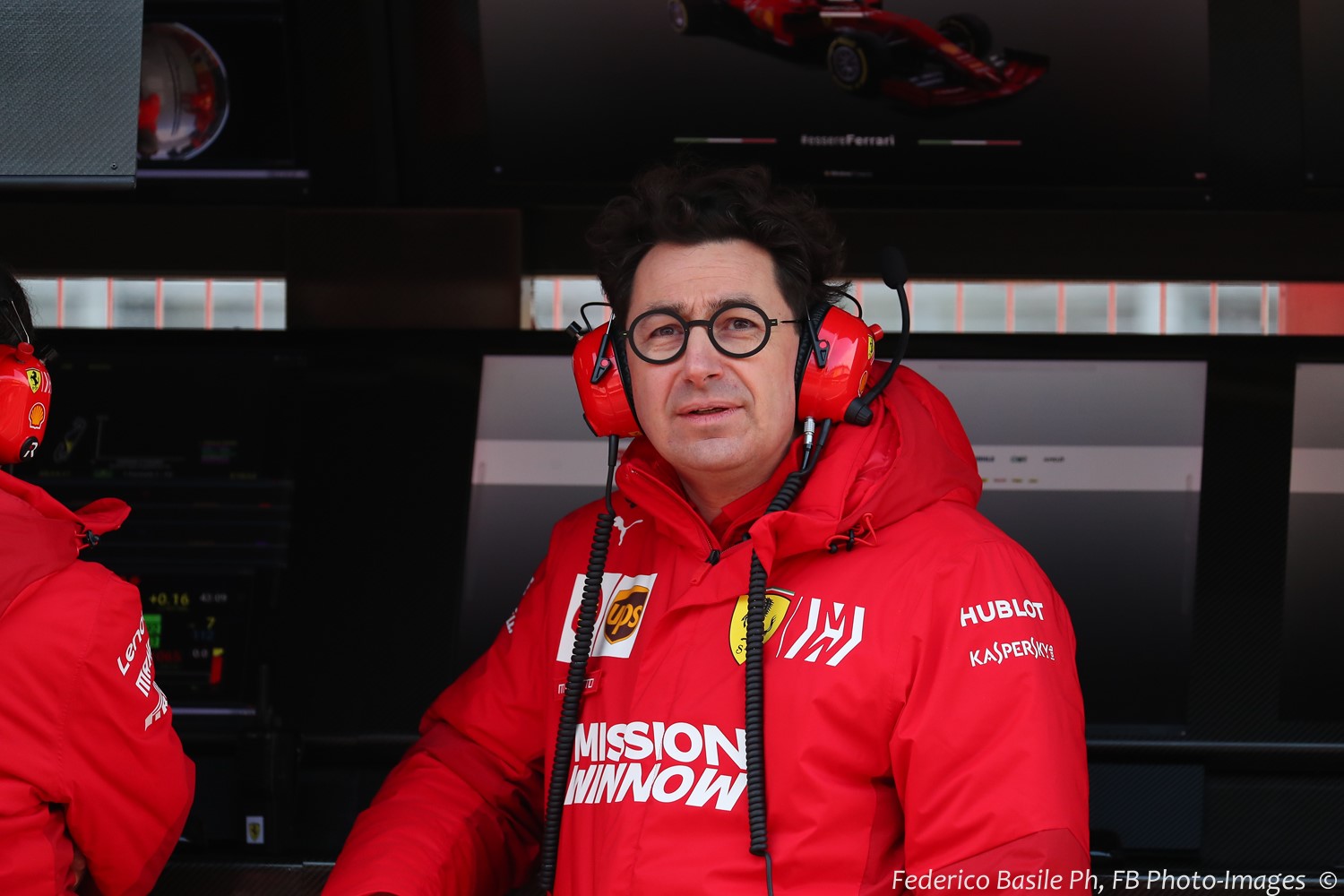 Mattia Binotto
(GMM) Mattia Binotto has denied that Ferrari is the clear favorite to win the 2019 title.
Former Ferrari driver Jean Alesi told Radio Sportivo: "For sure Mercedes will be very strong, but Ferrari seems stronger."
Crucially, Mercedes' Lewis Hamilton also thinks Ferrari has a 5 tenths per lap lead heading into Australia.
"It's nice that Hamilton thinks Ferrari is faster, but I expect a very strong Mercedes in Australia," said Binotto, Ferrari's new team boss.
"It would be completely wrong to believe that we are in the lead."
However, Ferrari is certainly ready for a championship assault, with Binotto already declaring that Sebastian Vettel is number 1 ahead of newcomer Charles Leclerc.
"This was not a decision against Leclerc, but for the benefit of Ferrari," the Italian insisted.
"In my opinion, things should be clear from the beginning so there is less room for misunderstandings or mistakes," Binotto said.
"The two of them are allowed to drive freely. All we are saying is that if the going gets tough, we will depend on the experienced man to be world champion."
He said he would like the 2019 Ferrari to be "faster" and "more reliable", but seemed to confirm the suspicion that it is a nicer car to drive than the Mercedes.
"The car is very well balanced and good in any kind of corner," said Binotto.
In contrast, former F1 driver Heinz Harald Frentzen told Abendzeitung newspaper: "I have heard that Mercedes' problem is understeer".
Red Bull wants Verstappen to win title – Ricciardo
Max Verstappen – Red Bull's favorite 'pet'
(GMM) Daniel Ricciardo says he left Red Bull because he no longer felt like the number 1 driver.
Red Bull boss Christian Horner said recently that Ricciardo is "running from a fight" with Max Verstappen by switching to Renault.
But Ricciardo insists that his decision was more to do with Red Bull than his highly competitive former Dutch teammate.
"I have nothing against Max," the Australian told La Gazzetta dello Sport.
"We always got along well and that was even the case after the incident in Baku.
"I never thought that I couldn't work with him or that the team would give him a better car," Ricciardo added.
"But I think that in the event of a fight for the title, the team would be on Max's side. They want to make him the youngest world champion in history."