DC Solar operated $800-plus million Ponzi-scheme, defrauded investors, IRS
(Update)
An owner of DC Solar, a Benicia-based company, was sentenced yesterday for a billion-dollar Ponzi scheme— the biggest criminal fraud scheme in the history of the Eastern District of California, Acting U.S. Attorney Phillip A. Talbert announced.
U.S. District Judge John A. Mendez sentenced Jeff Carpoff, 50, of Martinez, to 30 years in prison. On Jan. 24, 2020, Carpoff pleaded guilty to conspiracy to commit wire fraud and money laundering. His wife, Paulette Carpoff, 47, also pleaded guilty to conspiracy to commit an offense against the United States and money laundering. The government's investigation has resulted in approximately $120 million in assets forfeited that the government intends to seek authorization to use towards restitution to victims of the fraud.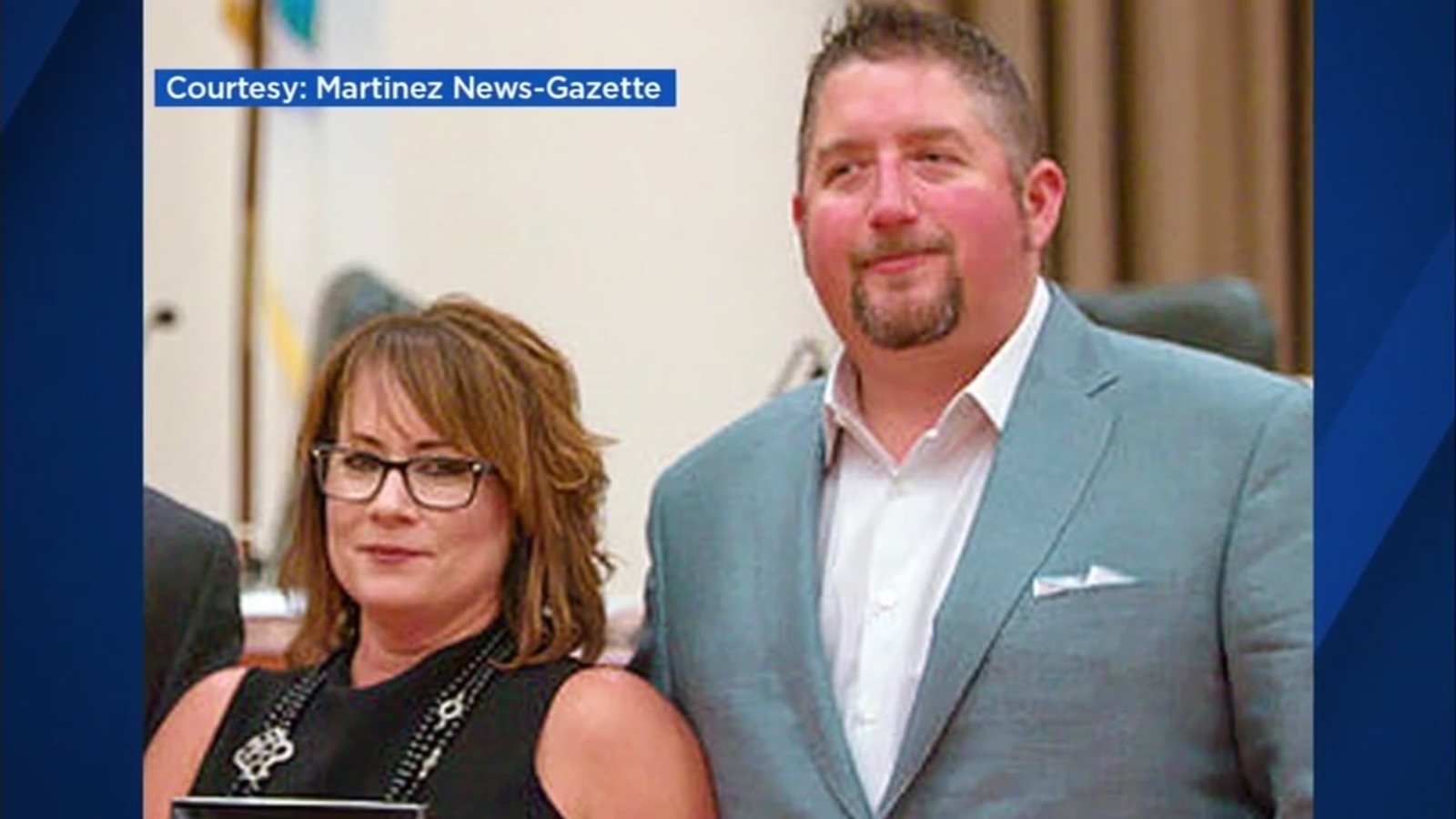 According to court documents, between 2011 and 2018, DC Solar manufactured mobile solar generator units (MSG), which were solar generators that were mounted on trailers and were promoted as able to provide emergency power to cellphone towers and lighting at sporting events. A significant incentive for investors were generous federal tax credits due to the solar nature of the MSGs.
The conspirators carried out an accounting and lease revenue fraud using Ponzi-like circular payments. Carpoff and others lied to investors about the market demand for DC Solar's MSGs and its revenue from leasing to third parties, then covered up these lies with techniques including false financial statements and fake lease contracts. Their fraud concealed a circular payment structure where Carpoff and others were simply using new investor money to pay older investors the supposed lease revenue that investors were expecting. As DC Solar lost vast sums of money with this fraudulent model, Carpoff and other conspirators stopped building the MSGs altogether, selling thousands of MSGs that did not even exist to investors. To carry out this part of the fraud, Carpoff and others made it appear that MSGs existed in locations that they did not, swapped vehicle identification number (VIN) stickers on MSGs that had been built earlier, and attempted to deceive certain investors during equipment inspections. In reality, at least half of the approximately 17,000 mobile solar generators claimed to have been manufactured by DC Solar did not exist.
"Jeff Carpoff orchestrated the largest criminal fraud scheme in the history of the Eastern District of California," said Acting U.S. Attorney Talbert. "He claimed to be an innovator in alternative energy, but he was really just stealing money from investors and costing the American taxpayer hundreds of millions in tax credits. Today's substantial sentence reflects the seriousness of the offense and provides just punishment. The U.S. Attorney's Office is committed to protecting the public and promoting respect for the law."
"Carpoff's egregious scheme fueled his rapacious desire for luxury and prominence with showy, public expenditures including the purchase of a sports team, high-end collector's vehicles, international real estate and a NASCAR team," said Special Agent in Charge Sean Ragan of the FBI Sacramento Field Office. "I thank the team of determined FBI special agents, forensic accountants and professional staff who worked tirelessly with IRS Criminal Investigation and FDIC Office of Inspector General to thoroughly investigate this complex case. Our office is committed to identifying and investigating financial fraud and encourage the public to report suspected fraud to tips.fbi.gov."
"Mr. Carpoff lived a luxurious life as a successful businessman," said Special Agent in Charge Mark H. Pearson. "In reality, he manipulated the system to his advantage by lying to investors, promising significant federal tax credits, and laundering his ill-gotten gains. IRS Criminal Investigation will continue to work with our federal partners to ensure that anyone involved in these types of schemes, no matter how big or small, will be held accountable for their crimes."
"Today's sentencing recognizes the importance of holding Mr. Carpoff accountable for his role in conspiring with others to defraud investors of approximately $1 billion through the creation of a fraudulent business venture, and using the proceeds for his and his wife's own personal gain," said Special Agent in Charge Jeffrey D. Pittano of the Federal Deposit Insurance Corporation Office of Inspector General (FDIC OIG). "The FDIC OIG is committed to working with our law enforcement partners in bringing to justice those who undermine the integrity of the financial system."
The forfeiture included seizing and auctioning 148 of the Carpoffs' luxury and collector vehicles, including the 1978 Firebird previously owned by actor Burt Reynolds. This historical auction resulted in recouping approximately $8.233 million. In addition to their collection of luxury and collector vehicles, Jeff and Paulette Carpoff used money from the scheme to pay for a minor-league professional baseball team and a NASCAR racecar sponsorship; to purchase luxury real estate in California, Nevada, the Caribbean, Mexico, and elsewhere; a subscription private jet service; a suite at a professional football stadium; and jewelry.
In addition to the Carpoffs, five other defendants have been charged with criminal offenses related to the fraud scheme: Joseph W. Bayliss, 46, of Martinez, and Ronald J. Roach, 54, of Walnut Creek, each pleaded guilty to related charges on Oct. 22, 2019. Bayliss is scheduled for sentencing on Nov. 16, 2021, and Roach is scheduled for sentencing on Feb. 15, 2022. Robert A. Karmann, 54, of Clayton, pleaded guilty to related charges on Dec. 17, 2019; and Ryan Guidry, 44, of Pleasant Hill, pleaded guilty to related charges on Jan. 14, 2020. Alan Hansen, 50, of Vacaville, a former employee of a telecom company with which DC Solar purported to do business, pleaded guilty on July 28, 2020, to participating in the fraud scheme and accepting a $1 million bribe to sign a false contract. Karmann, Guidry, and Hansen are scheduled to be sentenced on Dec. 14, 2021. Paulette Carpoff is scheduled to be sentenced on Nov. 16, 2021.
This case is the product of an investigation by the Federal Bureau of Investigation, IRS‑Criminal Investigation, and the Federal Deposit Insurance Corporation Office of Inspector General. Assistant U.S. Attorneys Christopher S. Hales and Kevin C. Khasigian are prosecuting the case.
Paulette Carpoff, Hansen, Karmann, and Guidry face a maximum statutory penalty of 15 years in prison. Roach and Bayliss face maximum statutory penalties of 10 years and five years in prison, respectively. The actual sentences, however, will be determined at the discretion of the court after consideration of any applicable statutory factors and the Federal Sentencing Guidelines, which take into account a number of variables.
---
November 10, 2021
An affidavit buried among hundreds of pages of bankruptcy documents for former NASCAR team sponsor DC Solar reveals a complicated corporate structure that utilized new investors to pay off old investors in what FBI agents have described as an $800-plus million Ponzi scheme, reports Jerry Jordan of Kickin' the Tires.
DC Solar sponsored Chip Ganassi Racing's No. 42 Xfinity car, which was once driven by Brennan Poole and promised to Ross Chastain for the 2019 NASCAR season. The company also partially sponsored the No. 42 Cup Series car driven by Kyle Larson. However, after the FBI raided DC Solar's corporate office and several private locations connected to the company on December 18, 2018, those sponsorships, along with sponsorships at numerous race tracks ended.
In the affidavit, FBI special agent Christopher Phillips stated that he recognized the flow of investor money from a company that manufacturers mobile solar generators (MSG) to a firm responsible for leasing those units to third parties and then from that company to investments funds as permitting DC Solar owner Jeff Carpoff and others to conceal the absence of third-party leases. That process created the appearance that the mobile solar generators were generating lease revenue when they were not, Phillips stated.
MSGs are solar powered generating units built on trailers using solar panels and batteries, which are leased to third-party companies for emergency power and lighting needs. DC Solar had a contract with a telecom company to lease its units.
"In my training and experience, the use of investor money to lull investors into believing the transaction is legitimate and profit-making is evidence of a Ponzi-type investment fraud scheme," Phillips said in the affidavit.
Both companies described in Phillips' affidavit are run by Jeff Carpoff and his wife, Paulette.
The federal criminal case, which is still pending, alleges the Carpoffs committed wire fraud, conspired to commit tax fraud and made monetary transactions with criminally-derived funds. During the December 18 raid of the Carpoffs' business locations and residence, agents found $1.7 million in cash inside a safe in Carpoff's office and another $150,000 in cash in various locations throughout the office suite. Search warrants for four properties were signed December 13 along with 150 asset seizure warrants based on allegations and evidence indicating possible wire fraud, conspiracy and money laundering.
The FBI believes the Carpoffs obtained money from investors and diverted 70 percent of those funds to a second company that disbursed the money to a litany of personal and investment accounts. In an effort to attract investors, Carpoff played up the tax benefits for investing in alternative energy sources, which are significant based on the tax code, "of up to 30 percent of the total investment." The investments were used to purchase MSGs in the amount of $150,000 each from the company that manufactured them, but only $45,000 was used to pay for the units. The remaining money was placed into numerous investment funds. The investment funds then paid expenses and other monies to the MSG manufacturer, which was controlled by the Carpoffs and their adult children.
Phillips' investigation concluded the Carpoffs used most of the money from the 57 bank accounts he found for personal gain, including the purchase of real property and, at least, 90 vehicles.
"The $45,000-per-unit amount is the maximum amount of the tax credit the investors are able to claim per unit," Phillips states in the affidavit. "Essentially, the Company has structured the deals so that the total amount of money the investors initially pay to Company S (the MSG manufacturer) per unit can be immediately claimed as a dollar-for-dollar tax credit. Thereafter, the investors also can claim depreciation with respect to each of the MSGs for a five-year period."
The FBI's investigation identified more than a dozen investors, who made deals with the company to fund MSGs through 33 investment funds.
"Some of the investors have invested through more than one fund," Phillips stated. "The investors, through the investment funds, have collectively deposited by interstate wire transfer approximately $675,649,000 into bank accounts for the funds that were set up by the Company (DC Solar) for the transactions. Additionally, two other financial institutions (ST Bank & CM Bank) transferred collectively $86,420,000 to the Company as part of a similar transaction for the purchase and lease of MSGs."
The investment funds were managed by another company – SM Inc. – and used lease revenue from MSGs sent by the leasing company to pay down the debt held by the manufacturer. Records indicate a small about of money was then used to pay investors on a monthly basis.
"The purported lease revenue from third parties was a critical component of the transaction because the investment funds provided no money other than that initially contributed by the investors that covered only approximately 30% of the transaction," according to the affidavit. "Without some mechanism for payment of the remaining approximately 70% of the sales transaction, the transaction would facially be a sham. As such, the existence of lease revenue from third parties to Company D (the leasing company) was required in order for the investors to obtain their tax benefits and to entice investors to make the initial investment of $45,000 per MSG."
A chart showing the flow of money highlights how third-party lessors would provide money to the leasing company, which would then pay it into the multiple investment funds that would in-turn pay the manufacturing firm. Overall, the total amount of investor money through the transactions, as well as money from financial institutions provided to DC Solar is approximately $810,738,000. No less than $795,738,000 has been identified as money provided to DC Solar in connection with the sale and lease of MSG, according to records.
In the affidavit Phillips stated that as a result of his investigation, he believes Carpoff and others have knowingly misrepresented the existence of lease revenue from third parties that was integral to all of DC Solar's transactions. DC Solar claims the leasing company has generated tens of millions of dollars in lease revenue from third-party leases, according to the affidavit.
However, the investigation into the MSG manufacturing and leasing companies, show that 90 percent of the funds that the leasing company claimed as revenue was actually money that was transferred from the manufacturing company in a circular banking pattern to make it look like there was a constant revenue stream. It was also discovered during the FBI's investigation and questioning of DC Solar employees and former employees that GPS units used to track the MSGs were buried in locations to indicate they had been deployed for use, when they were not actually in the field.
Numerous attempts to contact Carpoff for comment have been unsuccessful. Jerry Jordan/KickinTheTires