One Formula Racing enters F3 Americas Championship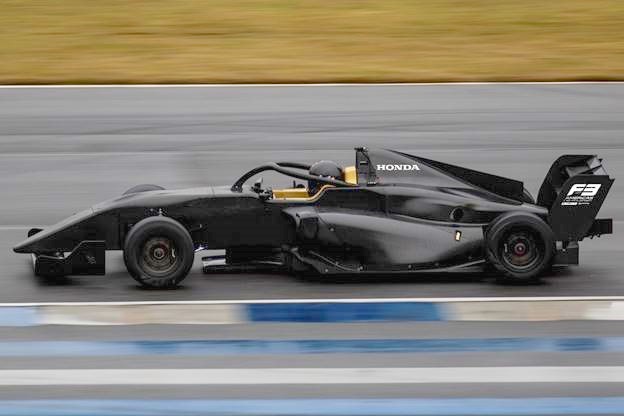 The F3 Americas series backed by Honda power should be on the Road To Indy Ladder
After a premiere season, F3 Americas Championship Powered by Honda opens 2019 at Barber Motorsports Park with IndyCar April 3-5. With an expanding grid for its second season and an affordable, competitive tech package equipped with the only Halo in North America, SCCA Runoffs National Championship team One Formula Racing is stepping into international-level professional racing with F3 Americas Championship. The Illinois-based outfit is in the development stages of entering two cars for a full championship season.
"We are diligently working to finalize our complete program and that includes two drivers for the 2019 season," explained Steve Stadel, Team Manager for One Formula Racing. "We have put together a strong core for our team, and we come to the F3 Americas program with success in other open wheel disciplines. We are looking forward to solidifying two talented drivers and welcome the challenge that the upcoming season will bring us."
One Formula Racing has a winning throughout its career history. Last season, One Formula Racing was the reigning SCCA Runoffs National FE2 Champion with Flinn Lazier, it was also the 2016 FE Vice Champion with female standout and F4 U.S. alumna Hanna Zellers. In 2014, Ethan Ringel closed the Atlantic Championship Series season with four podiums including one victory in the final four events of the year.
Stadel continued, "Our goal is to enter the first event ready to win. We have the experience and knowledge to take drivers to the front of the field and the program to back it up."
Joining Stadel is Jay Shuler, who will act as Engineer, and Chief Mechanic and Data Acquisition Engineer Tony Grau. All team media and marketing programs will be handled by RTD Media and Management.
The F3 Americas Championship will visit six FIA-Grade 3 tracks during its second season with stops at Road Atlanta, Pittsburgh International Race Complex, Virginia International Raceway and Sebring International Raceway. Most events will host three 35-minute long races with a total of 17 rounds for the season. The top-eight drivers will earn FIA Super License Points to advance in their racing career with the winner receiving 15 points.