Vettel: car speed most decisive factor in winning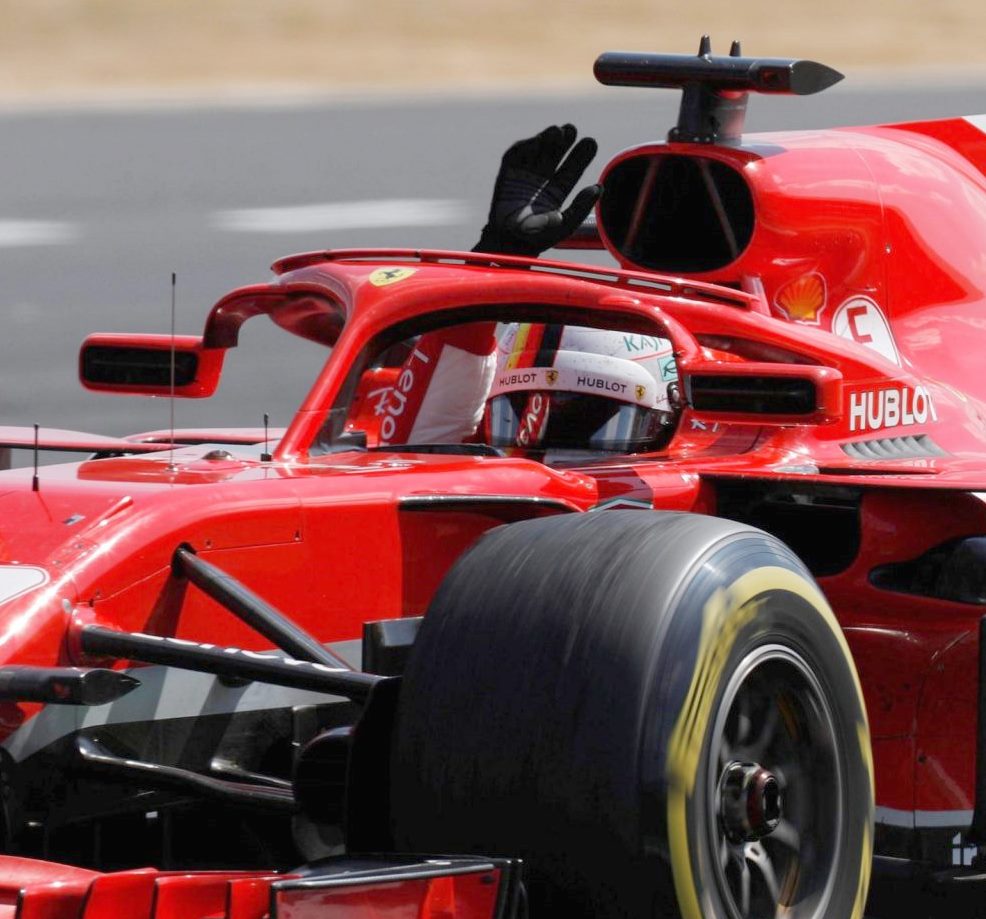 Vettel winning at Silverstone. With the car being 99% and the driver 1% in F1, obviously the car must be quickest to win the title.
Sebastian Vettel believes improving car pace should be Ferrari's main focus for 2019 despite a number of mistakes from the team during the Formula 1 season past.
The German finished a distant runner-up to Mercedes' Lewis Hamilton in the championship after seriously challenging the Brit during the first half of the season.
Vettel has admitted that he wasn't "at the top of my game" in 2018 and needed to "adjust and get stronger".
Former teammate Mark Webber contended that both from Vettel himself and the team's at times poor strategic decision-making were to blame.
While Ferrari appeared to have superior pace to Mercedes at various times of the season, Vettel believes that a faster car is the most important factor for the 2019 title race.
"I think we need a stronger package," he said when asked how Ferrari could be more consistent.
"We certainly had our moments this year when we had strong races but we also had races which weren't very strong, we weren't quick enough.
"I think overall it's the speed that decides and more often than not I think we're lacking a little bit of speed.
"I think we're working very hard and the motivation is there to do that final step that is still outstanding."
Vettel left the Belgian Grand Prix, which he won, 17 points behind Hamilton but failed to take another victory in the eight races which remained and ended up 88 points off top spot.
In 2019, he will be joined at Ferrari by second-year F1 driver Charles Leclerc, while Kimi Raikkonen moves from the Scuderia to Sauber.
Ferrari will launch its season on February 15, three days prior to the start of pre-season testing in Barcelona.