Niki Lauda: "It has been the worst experience of my life"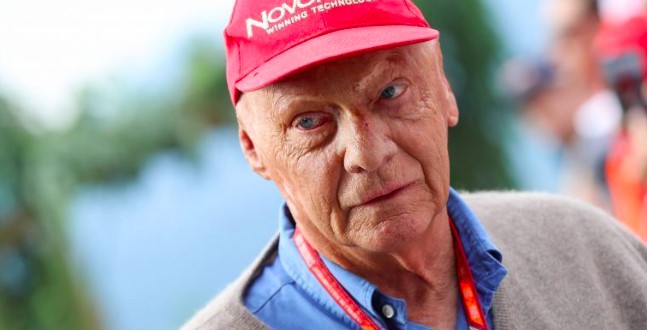 Niki Lauda
Niki Lauda said his recent lung transplant was the "worst experience of his life". Lauda, 69, is recovering well from the transplant and has already had a quick spin in one of his cars.
"I drove three times here [his farm], I have to brake with my left foot because with the right I can not, but that's the way it works in the races today, it's ok," the three-time World Champion told Austrian TV OE24.
"I'm fine, my lungs work perfectly, that's the most important thing, I just have to recover my strength, I've been lying in bed for five months, so my muscles have disappeared."
"I only have to do strength training, I train all day with three professionals, I will soon be able to walk without support, I get up at eight in the morning, I train myself, breakfast with the children and I go to the tennis court."
The Austrian compares his recent troubles to this 1976 incident at Nurburgring and claims the later was much, much worse.
"I was never about to die like now, it was the worst experience of my life, of course, I did not realize it, but Birgit and my children, who were with me throughout the operation, then told me how difficult it was for them."