Robby Gordon brings his spectacular Stadium Super Trucks to ROC Mexico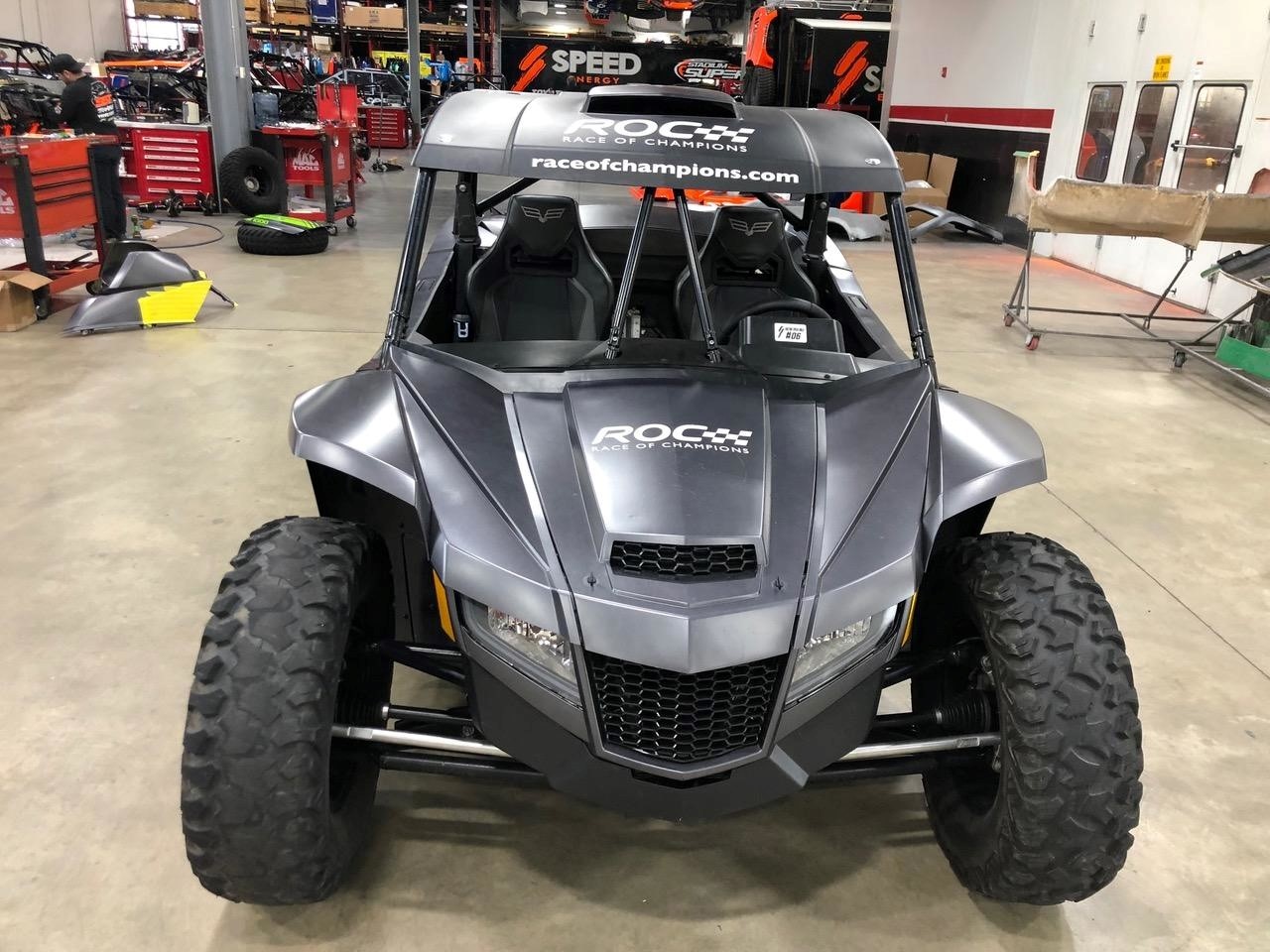 Gordon's shop prepares special UTV vehicles for Race of Champions
American motor sport superstar Robby Gordon will bring his stunning Stadium Super Trucks, and his versatile SPEED XX UTV's to the Race Of Champions – on January 19-20, 2019 at the Foro Sol, the amphitheater forming part of Mexico City's Autodromo Hermanos Rodríguez Formula 1 circuit.
One of the most multitalented drivers in the world, Gordon has competed in a range of series including NASCAR, CART, IndyCar, Trans-Am, IMSA and the Dakar Rally. The American raced for over 20 years in the NASCAR Cup Series, taking three wins and 39 top-tens. He has also had three top-five finishes in the Indianapolis 500, and taken four Baja 500 victories, three Baja 1000 wins and seven SCORE International off-road championships. The American is a regular stage winner on the brutal Dakar Rally, where he will again be competing early in 2019.
In addition, Gordon has twice won the championship in the SPEED Energy Stadium SUPER Trucks series. These trucks need to be seen to be believed – which is fortunate for the crowds heading to Mexico City's Foro Sol as they will now be among the vehicles in action at the Race Of Champions, along with his fun-packed SPEED XX UTVs (pictured).
The Stadium Super Trucks will also have their own standalone support race featuring aluminum jumps after both days of competition at ROC Mexico. This will be head-to-head racing just like the main Race Of Champions, and Gordon himself will compete.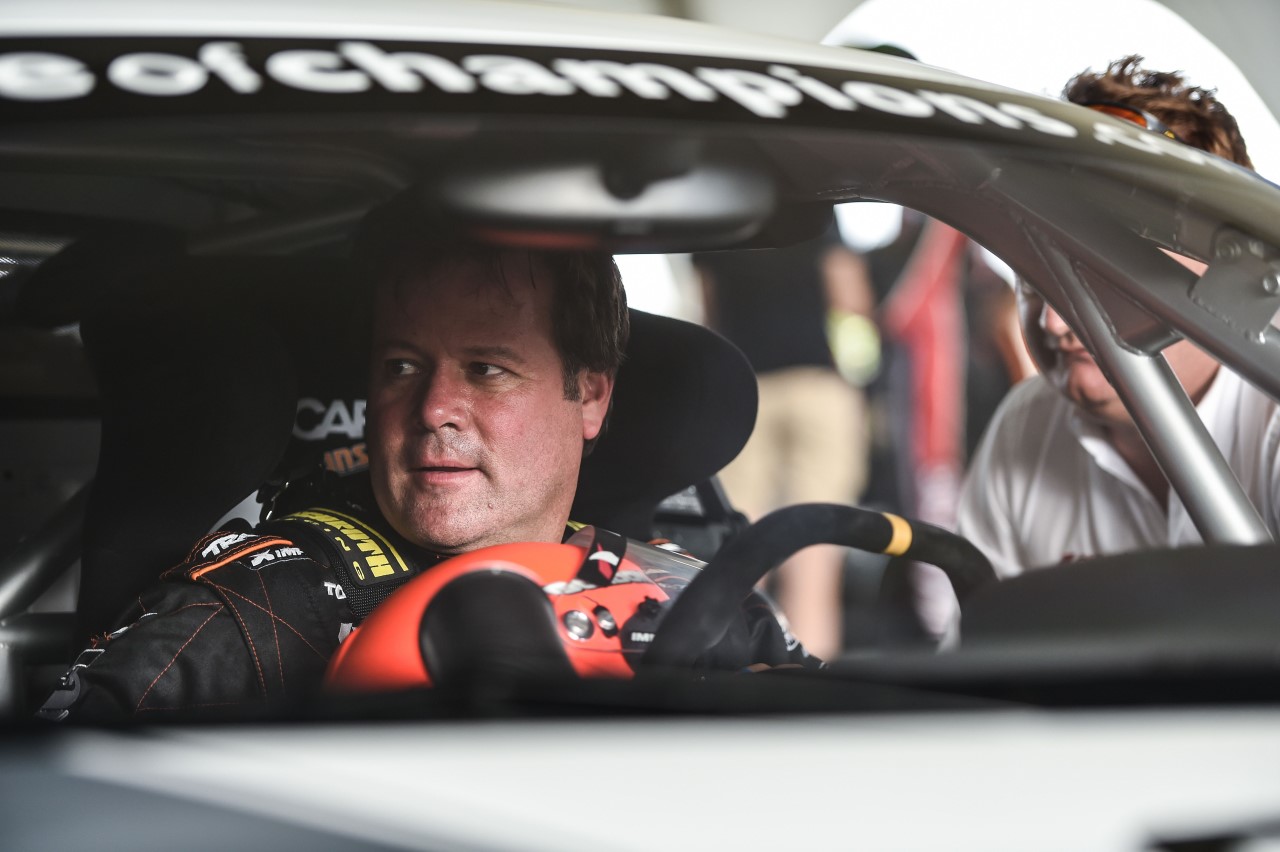 Gordon
Gordon (pictured) said: "It's cool to be coming back to the Race Of Champions next month, and to have the opportunity to introduce our Stadium Super Trucks and our SPEED XX UTVs to all the race fans in Mexico City's Foro Sol. We know they will be mighty additions to the line-up of machinery to be raced at this special event.
"We're especially thrilled that the Stadium Super Trucks will have their own separate support race once the main racing action has finished on both Saturday and Sunday. I know the trucks will be a first for many of the competing drivers – not to mention the spectators – but these 650 hp trucks have the capability to jump 20 or 30 feet off the ground for the length of a football field so either way it will be exciting…"
The Race Of Champions is an annual contest which has a history dating back over 30 years. It brings together many of the world's greatest drivers from motorsport's major disciplines – including Formula 1, NASCAR, IndyCar, Le Mans and RallyX – and sets them free to battle head-to-head in identical machinery.
The Foro Sol will join a list of prestigious venues to have hosted ROC since 1988 – including Beijing's Bird's Nest and London's Olympic stadiums, Stade de France in Paris, Wembley Stadium in London, Miami's Marlins Park plus a wide range of exotic locations all over the world from Bangkok to Barbados to Riyadh.
Now the greats of Mexican motorsport have the chance to race some of the world's best drivers – all in ROC's identical machinery. The ROC Mexico field features F1 legends Sebastian Vettel and David Coulthard, 'Mr. Le Mans' Tom Kristensen, triple Indy 500 winner Helio Castroneves, reigning FIA World Rally X Champion Johan Kristofferson, Formula E Champion Lucas di Grassi plus FIA Formula 3 European Champion Mick Schumacher and Mexican racers Memo Rojas, Daniel Suárez, Benito Guerra and Patricio O'Ward.
The competitors will race in a stunning range of supercars that have been specially prepared for ROC to push them to the absolute limit. To prevail, they will have to master this mix of machines, forcing them to adapt their driving style as they make regular switches between cars. It makes for a thrilling spectacle, with head-to-head races often decided by fractions of a second – as the screams of the crowd compete for supremacy with the screams of the engines…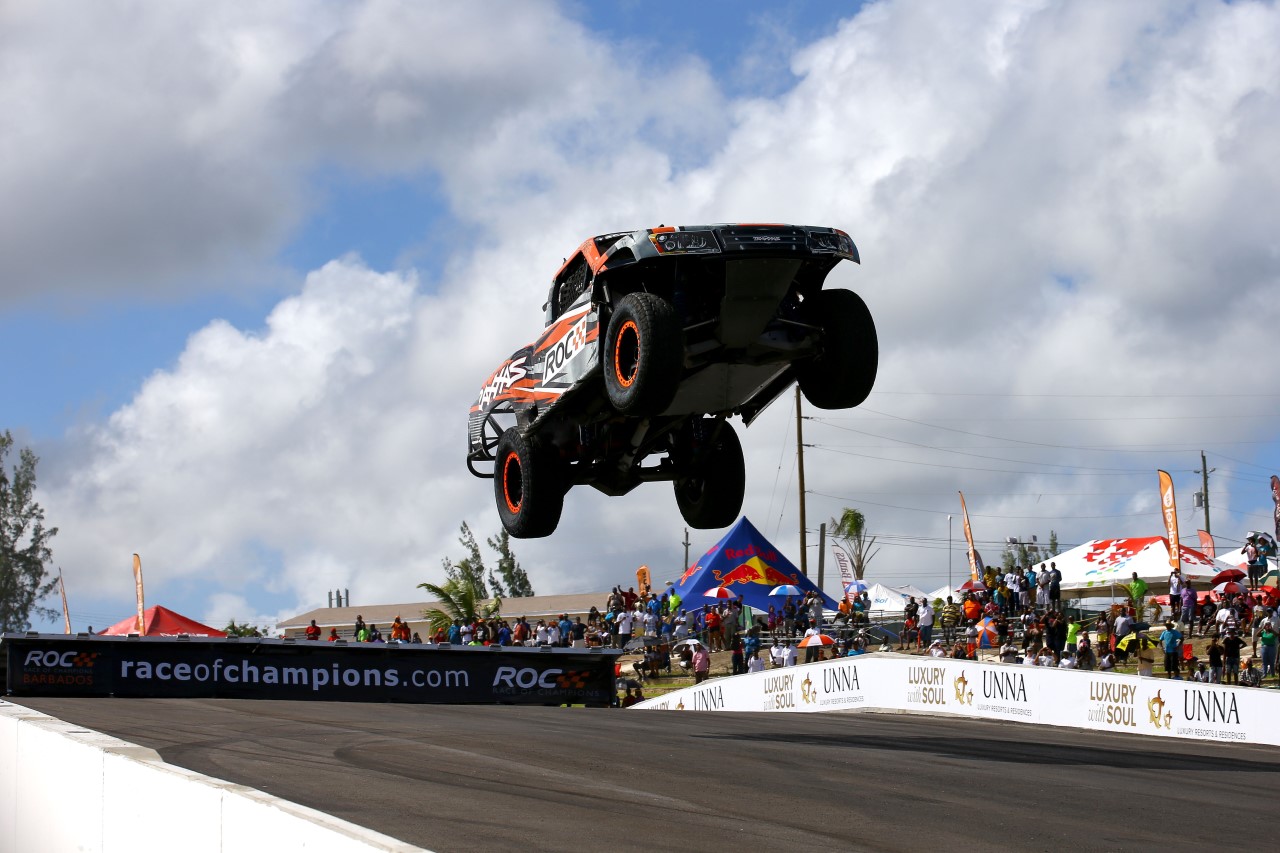 Big Air
The Race Of Champions is run over two days: first comes the ROC Nations Cup (on Saturday January 19) when drivers pair up in teams based on nationality – including the hosts Mexico – to bid for the title of 'World's Fastest Nation'. Then on Sunday January 20 it's time for the Race Of Champions itself, when teamwork goes out of the window and it's a flat-out battle for individual glory.
But that's not all. The Race Of Champions is a non-stop show from start to finish and also features stunt shows on four wheels and two plus DJs, cheerleaders and plenty of other entertainment to keep the race fans on the edge of their seats.
ROC President Fredrik Johnsson said: "Robby is one of the most colorful figures in world motor sport. At his first Race Of Champions appearance in 2001 he rolled one car, pulled off another spectacular save and set a lap record round our Gran Canaria circuit that still stands… talk about giving the fans value for money!
"But if that sounds good just wait till you see his SPEED XX's and his Stadium Super Trucks, which are sure to put a smile on the faces of all the drivers – and everyone watching. We have greats racing from Formula 1, Le Mans, IndyCar, NASCAR and RallyX but I bet you will never have had the chance to watch them drive anything like this before. If you've never seen a truck fly, now's your chance…"
Ticket prices start at just $1,450 pesos for two days of non-stop action. Further details about the field of drivers will be announced in the run-up to January's event.