Hanley views IndyCar 'extremely tough' challenge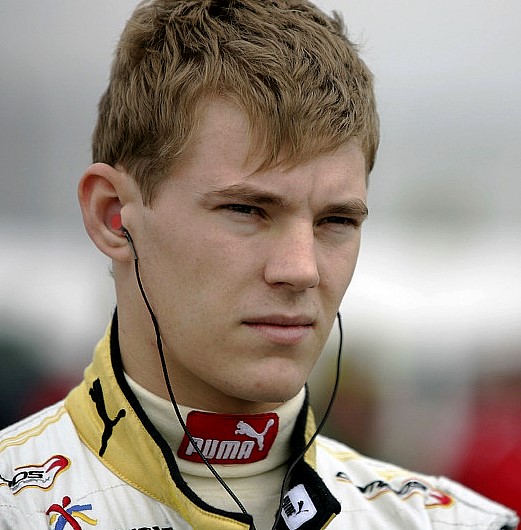 Ben Hanley
DragonSpeed's Ben Hanley is aware of the 'extremely tough' challenge which faces him in the IndyCar series in 2019 but is keen to get started on his new adventure.
It was confirmed on Monday; Hanley and DragonSpeed would compete in a Chevrolet powered entry in the 2019 IndyCar season on a part-time basis, taking part in five race meetings in St.Petersburg, Barber Motorsports Park, Indianapolis 500, Road America and Mid-Ohio.
The 33-year old British driver openly talked about DragonSpeed's ambition to enter IndyCar has also been a long-term goal for the American outfit, but is aware of the challenges which face them in their rookie year.
"We have no illusions – it's going to be extremely tough this year," Hanley told IndyCar.com. "There are positive points, but for us, the goal is to make the first collective test and be able to be on track with the rest of the guys at the same time to judge where the weaknesses are and where we most need to improve.
"We've got no experience in Indy cars from an engineering or driving point of view, so it's going to be an uphill task. We're viewing it as a long-term project, which is the correct way to do it."
"The intent has been there for quite a while, but obviously it's not an easy thing to do," added Hanley. "It all takes time. It takes a lot of negotiation and dialog from the team's point of view.
DragonSpeed has previous experience racing prototype sportscars, but none in single-seater racing. Hanley also spoke about getting pace out of the car as quickly possible with the team's eye on a full IndyCar campaign in 2020.
"It was a lot of work behind the scenes," added Hanley. "I've just been trying to get prepared physically. I've been catching up on videos of the races and trying to judge how they pan out strategy-wise and what the racing is like.
"Obviously, we'll need pace in the car, which is the main job when we hit the track."