Latest F1 news in brief – Friday
Sebastian Vettel wrote Lauda a personal note of encouragement

Lauda announces 2019 grand prix return

Sainz 'Jr. would not mind' if Alonso tests McLaren
Gasly 'not afraid' of Red Bull and Verstappen
Red Bull 'hiding facts' about Honda power – Abiteboul
Denmark not giving up on F1 race
'Nobody in F1 watches Formula E' – Villeneuve
Honda 'will completely close the gap' in 2019 – Tost
2020 McLaren will be Key's
Lauda announces 2019 grand prix return
(GMM) Niki Lauda has allayed fears that he might not return to his post at the grands prix with Mercedes.
In August, the F1 legend and Mercedes team chairman had a life-saving lung transplant and missed the remainder of the season.
But Lauda, 69, says he actually didn't really miss a race.
"I did not miss a single grand prix, even though I was in the company of so many IV tubes," the great Austrian told La Gazzetta dello Sport.
"I followed all the races, phoning the box during the weekends — they always told me what was happening," Lauda said.
He said he was "never afraid" of dying, and was instead motivated by the urge to "fight", just as he was after his fiery accident at the Nurburgring in 1976.
"I'm still fighting," Lauda said.
"I was in hospital until two days ago. Then I was allowed to go home and flew to my house in Ibiza where I will spend Christmas with my great and affectionate family."
He says physical therapists are with him and still working him hard, but "The doctors told me that in a month I will be completely healthy and I will be able to return to my usual life.
"As before, I will come to the races," Lauda announced.
He said one of the most pleasant things about his recovery was a hand-written letter from Sebastian Vettel.
"I did not expect it," said Lauda. "Usually the drivers just drive, but he is a beautiful person.
"Yes, he had difficult moments, but it would be absurd to question him. He will recover — a champion never forgets how to drive."
However, Lauda said he was most impressed this year by Lewis Hamilton.
"He was exceptional," he said. "It was the most difficult world championship for him to win because Ferrari was often better than us. But he did not make a single mistake."
Sainz Jr. 'would not mind' if Alonso tests McLaren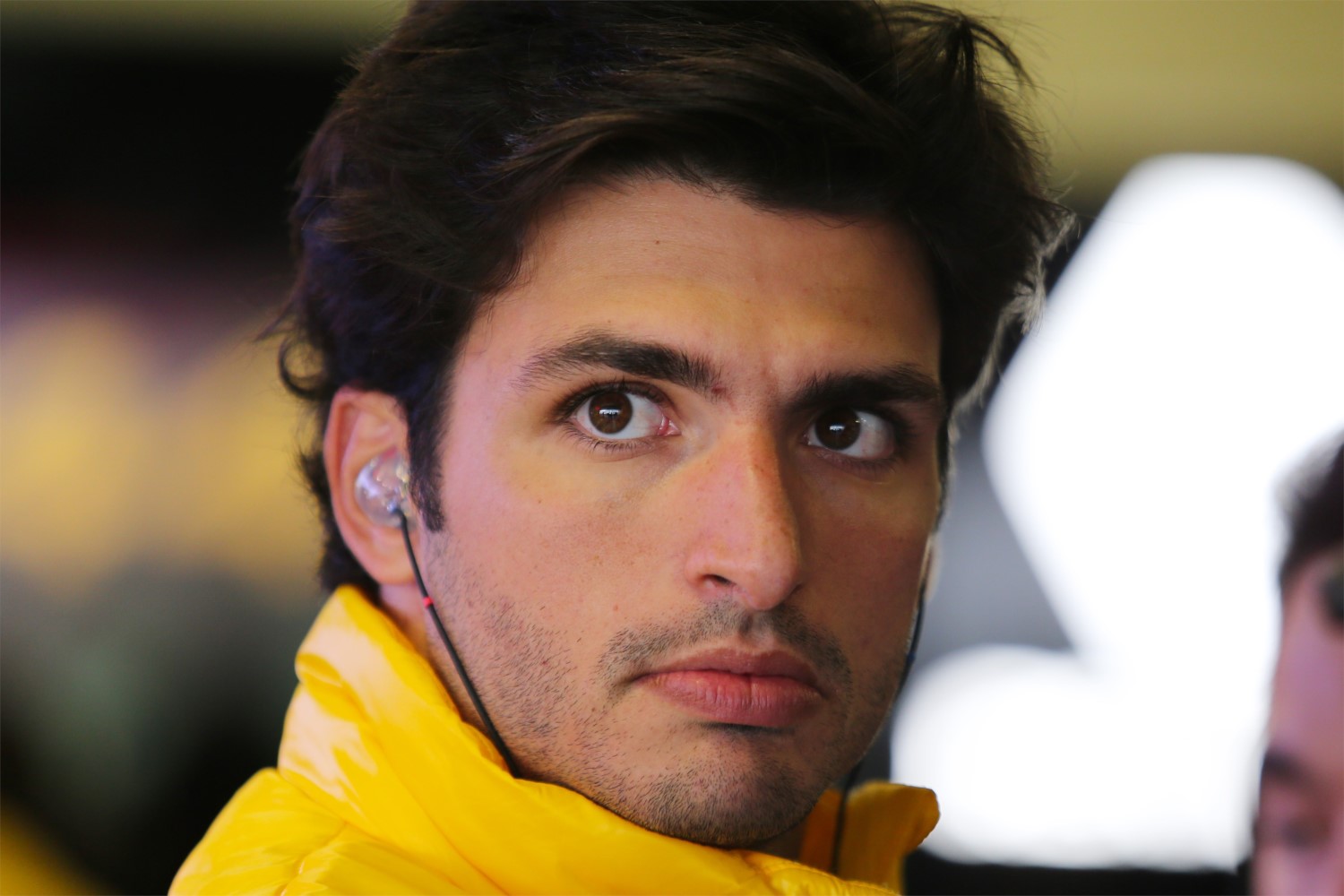 Junior
(GMM) Carlos Sainz Jr. says he would be happy if his mentor and countryman Fernando Alonso tests the 2019 McLaren next year.
Zak Brown, the McLaren boss, has said Alonso is welcome to be a team tester and advisor even though he has retired from formula one.
"I would not mind if the driver who knows the cars best from recent years tests the car," Spaniard Sainz told Spanish publications this week.
"It would be positive for the team, and that's why it's being considered," he said.
2018 was a major low-point for McLaren, the once-great British team that had expected a strong recovery with Renault power after three disastrous years with Honda.
"Perhaps they thought they had more potential," Sainz said.
"They did not expect the car to be born as it was and that as the season progressed it would not respond well to updates.
"The work was then focused on analyzing what was happening, not because the team didn't want to develop the car," he added.
For 2019, Sainz is also hoping for an improvement from Renault, so that both McLaren and the French manufacturer's works team "do not suffer so much on circuits with long straights".
Finally, he said he is hoping Liberty Media's plans start coming to fruition in 2019.
"The tires are going to be similar, in fact for me very similar, but I think the new regulations will help us. We must give some confidence to Liberty, who have pushed for the change and will continue to push until 2021," said Sainz.
Gasly 'not afraid' of Red Bull and Verstappen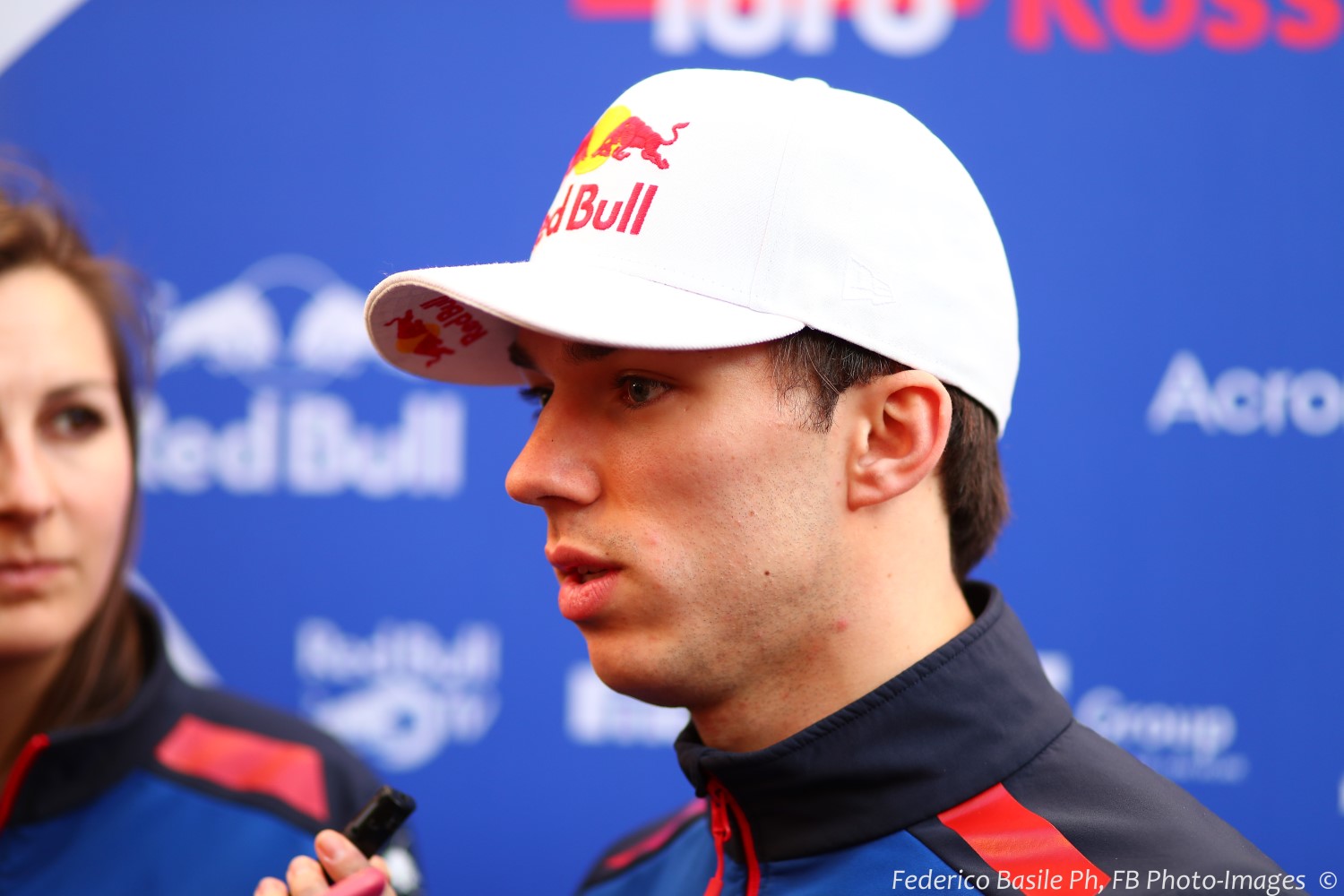 Pierre Gasly, not afraid for his life, but he better be prepared to have his career destroyed
(GMM) Pierre Gasly says he is "not afraid" of life with a top team, nor of having the feisty Max Verstappen as his teammate.
The Frenchman has been promoted from the junior team Toro Rosso to replace departed Red Bull driver Daniel Ricciardo.
Gasly and Verstappen, who are both in their early 20s, already know each other after they were young rivals in elite karting.
"I remember I was on pole for all four heats, but we finished two of the four together in the grass," Gasly told the Dutch publication Formule 1 as he recalled one particular race meeting in Italy.
"Max was already very aggressive back then. We respected each other and drove hard races, but we did not have a close relationship," he revealed.
But he said he eventually become friends with Verstappen "even though we walked different paths" to the top of F1.
It means Gasly is a year older than Verstappen, but it is the younger Dutchman with the established reputation and grands prix wins under his belt.
Asked whether he feels that pressure, Gasly answered: "I have always had pressure.
"That's why I'm not afraid of it at Red Bull next year, because I'm used to it. I'm looking forward to the duel with Max."
Red Bull 'hiding facts' about Honda power – Abiteboul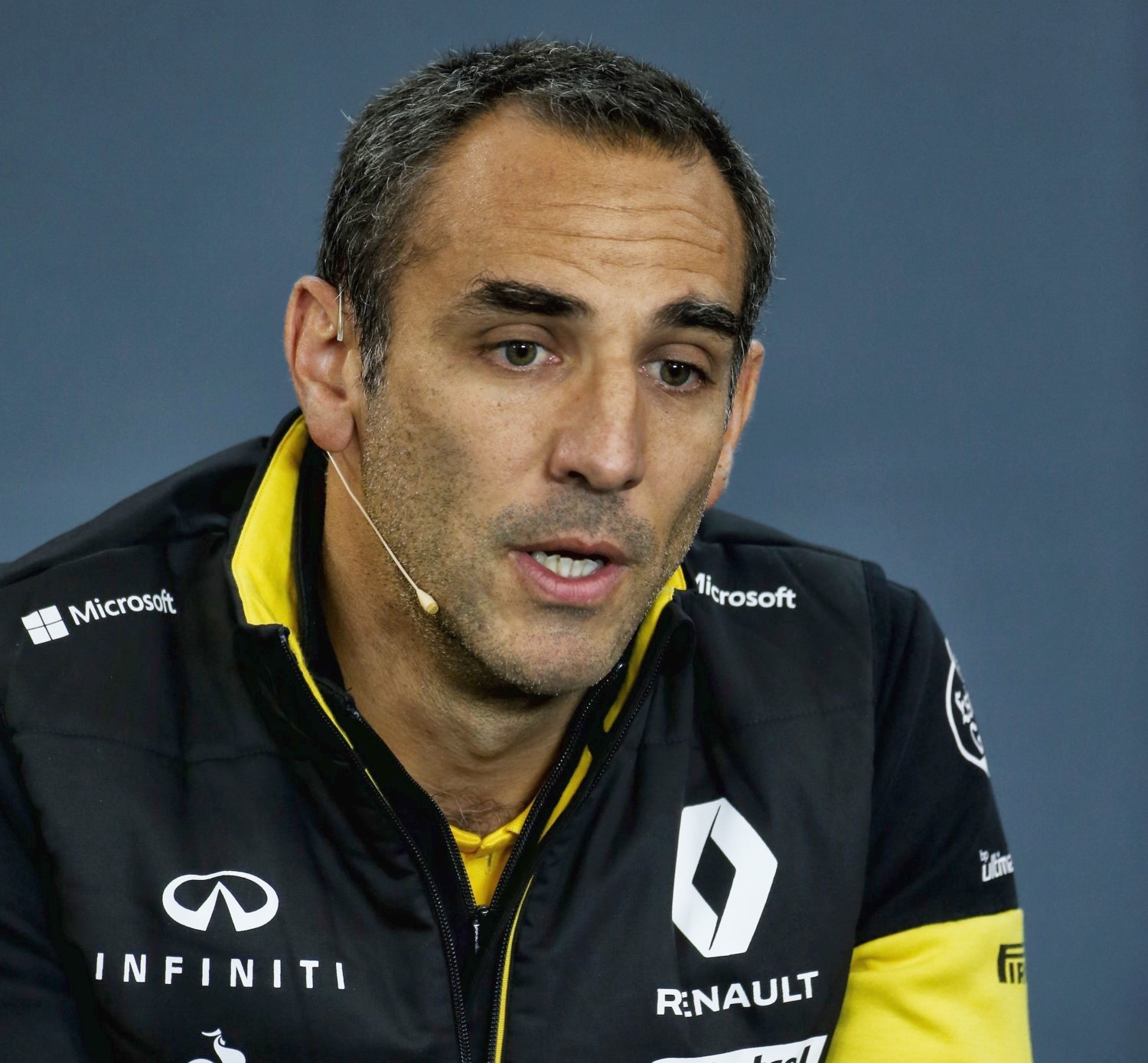 Cyril Abiteboul
(GMM) Cyril Abiteboul has scoffed at Red Bull's optimism about life with Honda power.
Abiteboul is the boss at Renault, where he was at the epicenter of the French manufacturer's eventually poisonous relationship with Red Bull.
For 2019, Red Bull is finally leaving Renault to become Honda's new works engine partner. This year, the energy drink owned team has been hyping up expectations that life with Honda will be much better.
"Honda is still 20 kilowatts behind us," Abiteboul insisted, according to Marca sports newspaper.
"I know what Red Bull says but they're hiding the facts and manipulating the data. I understand their communication strategy, but there are no facts," he charged.
"Eventually it will be seen that Honda is 20 kilowatts behind and that they have not moved from their current position," Abiteboul added.
Red Bull's Dr Helmut Marko responded to Abiteboul's comments.
"We do not need to discuss that because next year we will see what our position is," he said. "Mr. Abiteboul will continue to daydream but next year it will be completely clear."
Denmark not giving up on F1 race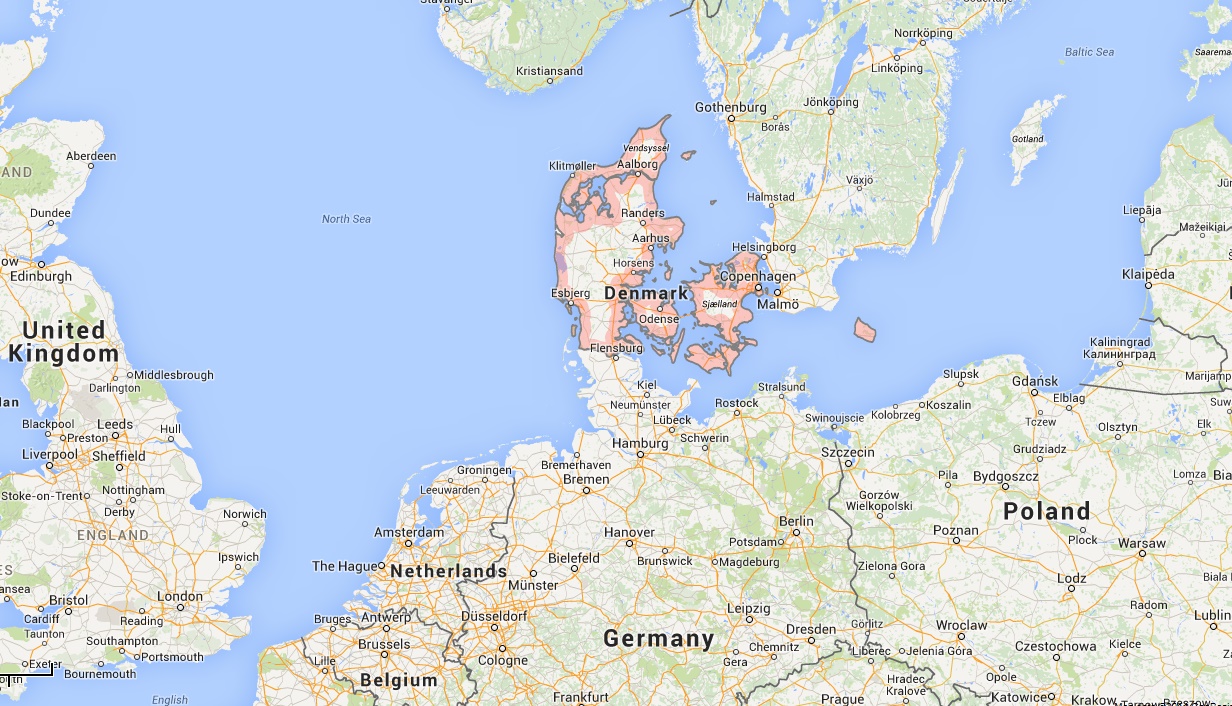 Denmark
(GMM) A Danish official has not given up on bringing formula one to the country.
Earlier, plans for a 2020 race on the streets of Copenhagen were well advanced and supported by Liberty Media, until mayor Frank Jensen said the project "carries too much risk".
But Helge Sander, who was behind the Copenhagen plans, is not giving up.
"The positive mood about formula one has unsurprisingly caused other municipalities to react," he told Ekstra Bladet newspaper.
"If there is a sufficiently interesting project elsewhere in Denmark, it must of course be investigated whether the practical, political and economic conditions are all present," he added.
"Looking at the calendar, it is by no means a prerequisite that a grand prix should be run in the country's capital," Sander said.
'Nobody in F1 watches Formula E' – Villeneuve
Villeneuve belittles Formula E
(GMM) Jacques Villeneuve is not excited about the future of Formula E.
The 1997 world champion did a couple of races with the then-burgeoning all-electric single seater category, but thinks the latest hype has been overrated.
"Nobody wants to see electric racing," Villeneuve, now a F1 pundit for Italian television, told Automobile Magazine.
"The truth is, in the F1 paddock, nobody even knows when the Formula E races are on."
Nonetheless, plenty of car manufacturers and former F1 drivers are on the Formula E grid, indicating that it may be a serious competitor to formula one someday.
Villeneuve said: "I don't understand why they are pushing it so much. I think it's a niche thing. The die-hard fans are the only ones who really keep up with it.
"I did a couple of races in Formula E, and I was happy to do them because the technology was interesting. You have power, you step on the gas – well, I probably shouldn't say gas – you step on the pedal, and you go somewhere.
"But ultimately — I don't know," he added.
Honda 'will completely close the gap' in 2019 – Tost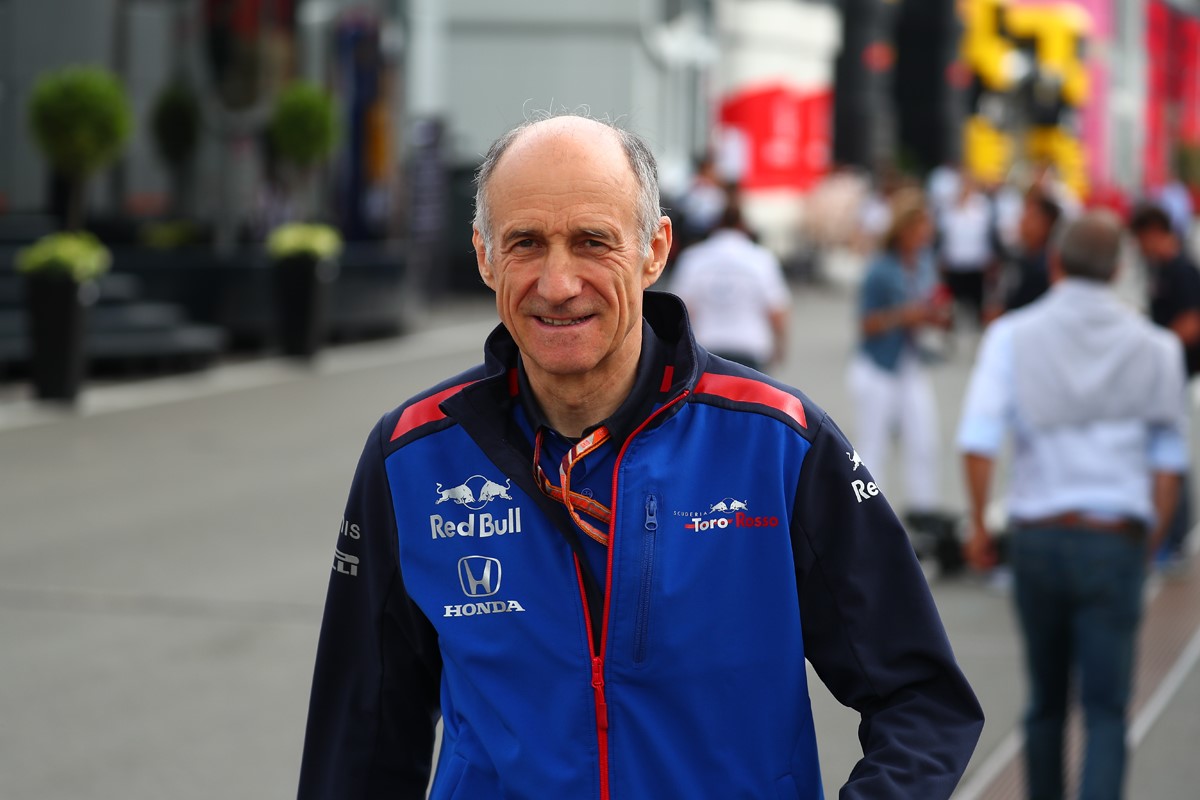 Franz Tost
(GMM) Honda "will completely close the gap" to top engine manufacturers Mercedes and Ferrari in 2019.
That is the prediction of Franz Tost, the boss at Toro Rosso.
The junior Red Bull team has been powered by works Honda engines for a full year now, in preparation for the senior team to join the Honda project for 2019.
"Since we will use the same engine, there are many other synergies," Tost told Speed Week.
"Toro Rosso will use the Red Bull Racing gearbox, full rear suspension and front suspension elements and other parts," he revealed.
"We will save resources and expect an increase in performance."
The rhetoric from the entire Red Bull camp is extremely positive about the switch to works Honda power, after years of complaining about customer Renault engines.
"In terms of performance, Honda has narrowed the gap to Mercedes and Ferrari," Tost said.
"If no serious problems arise in the next stages of development, Honda will completely close the gap during the 2019 season."
Ferrari, Force India and Renault have already announced mid-February launch dates for their respective 2019 cars — just days before winter testing begins in Barcelona.
Tost said of Toro Rosso's 2019 car: "The rollout is planned for week 7 (mid-February). We are current discussing various scenarios for the presentation."
2020 McLaren will be Key's
James Key
James Key will be the "father" of McLaren's 2020 car, team boss Zak Brown has confirmed.
Key signed a deal to join McLaren last year as their technical director, but the Briton's start date was in question as current employer Toro Rosso still had a lengthy contract with Key which Red Bull refused to terminate early.
That threatened to derail McLaren's plans, however following months of dialogue between the three parties, Red Bull agreed to let Key start at McLaren for the 2019 season, but this will of course be far too late to have an impact on the MCL34, which will be led by Pat Fry, who returned to McLaren earlier this year.
"We've brought in Gil de Ferran, who brings an unusual mix of a racer's instinct with strategic acumen, promoted Andrea Stella to lead our performance development and analysis group, brought back Pat Fry as engineering director to lead the design of the MCL34, and of course appointed James Key as our technical director to give us the singular technical leadership that has been missing," Brown said of McLaren's rebuilding process.
"Beyond these high-profile appointments, we have sought to put the right talent in the right places within the organisation, to make us more nimble and streamline our technical culture. These changes are part of a constantly-evolving performance recovery plan.
"Formula 1 is a dynamic, not static, environment, so I expect further developments over the coming months."
Although Key won't have much of a say in the initial development stages of the MCL34, his impact will be felt throughout the season, though Brown made it clear his focus will be on the MCL35.
"Pat Fry, who we've won many races and championships with, re-joined us during 2018, to lead and co-ordinate the design and delivery of the MCL34.
"It's still a work in progress to complete the leadership structure for our Formula 1 business. However, I'm excited that James will be starting in time not to influence the 2019 car on its debut, but certainly to help its progression over the course of the season, and most importantly have him be the 'father' of the MCL35."
Next season will see a raft of changes to the cars to increase overtaking, including simplified front and rear-wings, before a major overhaul of the regulations will be introduced in 2021.