Corey Lajoie Joins Go Fas Racing For 2019 Cup Season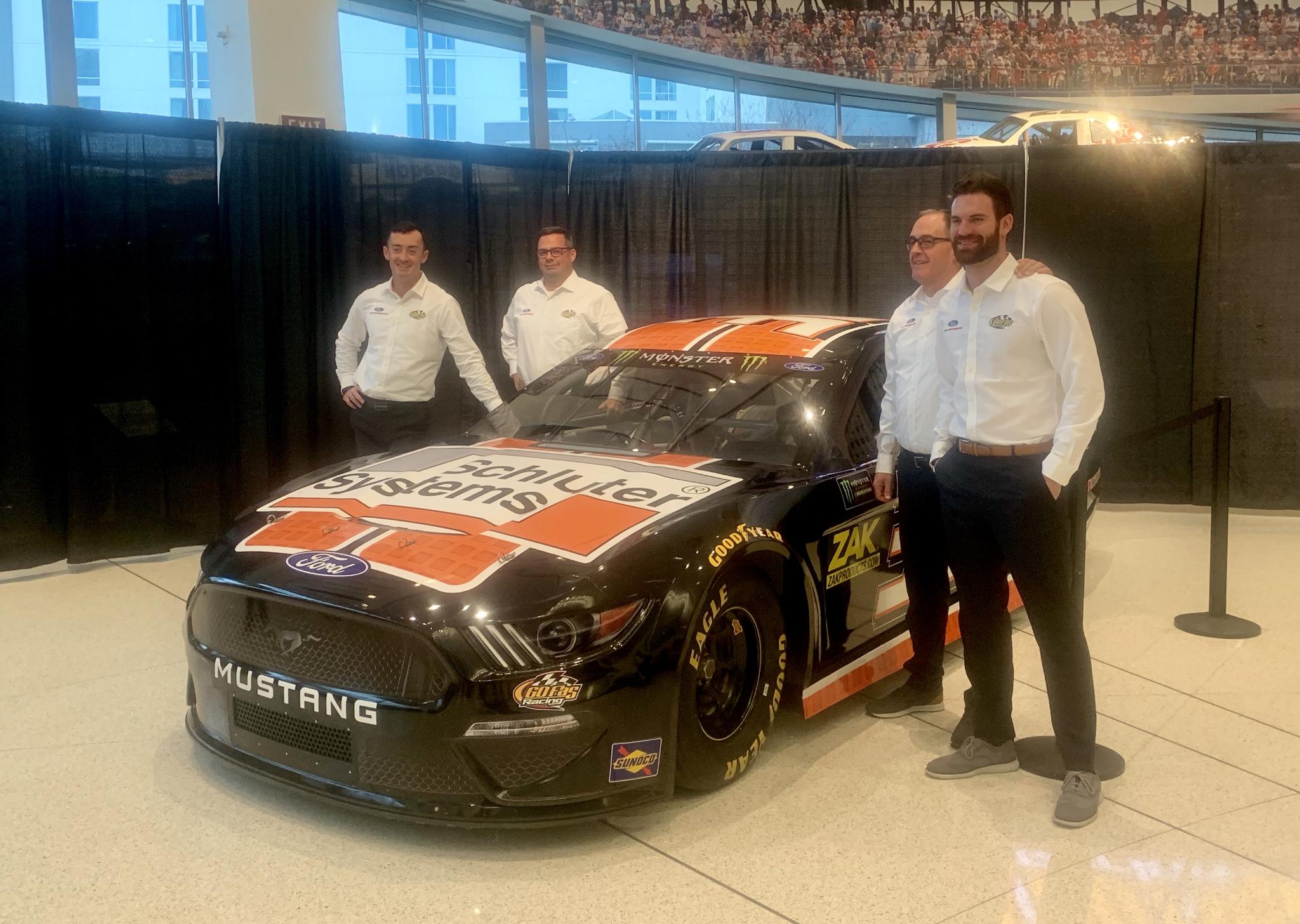 Corey Lajoe (far right) will drive the No. 32 Ford in 2019
Pete McCole/AR1
Go Fas Racing announced Thursday that the team has signed Corey Lajoie to drive their No. 32 Ford Mustang full time in the Monster Energy NASCAR Cup Series for the 2019 season.
Lajoie, a third-generation race car driver and son of two-time NASCAR Xfinity Series champion Randy Lajoie, will take over the driver's seat vacated by Matt DiBenedetto. The move will reunite Lajoie with crew chief Randy Cox, who served as Lajoie's crew chief when he drove for BK Racing in 2017.
"This is definitely the best opportunity I've had in my Cup career so far," said Lajoie. "This is the best Christmas present I've ever had. This is the first time I've known in December that I've had a job in February."
Lajoie is currently signed to a one-year deal, and sponsor Schluter Systems will follow Lajoie over from TriStar Motorsports.
"Every year we feel like our program takes a step forward and securing Corey should help us continue to move that direction," said Mason St. Hilaire, Go Fas Racing general manager. "We've learned and grown a lot in our time in the Monster Energy NASCAR Cup Series, and I believe our results reflect that growth. We're very excited about the potential our team has this year. Every year we've been able to improve our program in different areas, and we fully believe that this coming season will be no different."
The 2019 campaign will mark the first full-time ride for Lajoie in the Cup Series, where he's mainly been known as a journeyman driver – making 57 career starts driving for BK Racing, TriStar Motorsports and Randy Humphrey Racing.
"There were times where, Sunday nights, I was wondering what I was doing – should I go back to welding seats or go be a crew chief….there are lots of obstacles to being a full-time Cup driver," said Lajoie. "I was at BK (Racing) first, so a paycheck is good. Then from last year (at TriStar Motorsports), engines that don't blow up are good. And being in the car every week is good."