Supercars confirms 2019 tire allocation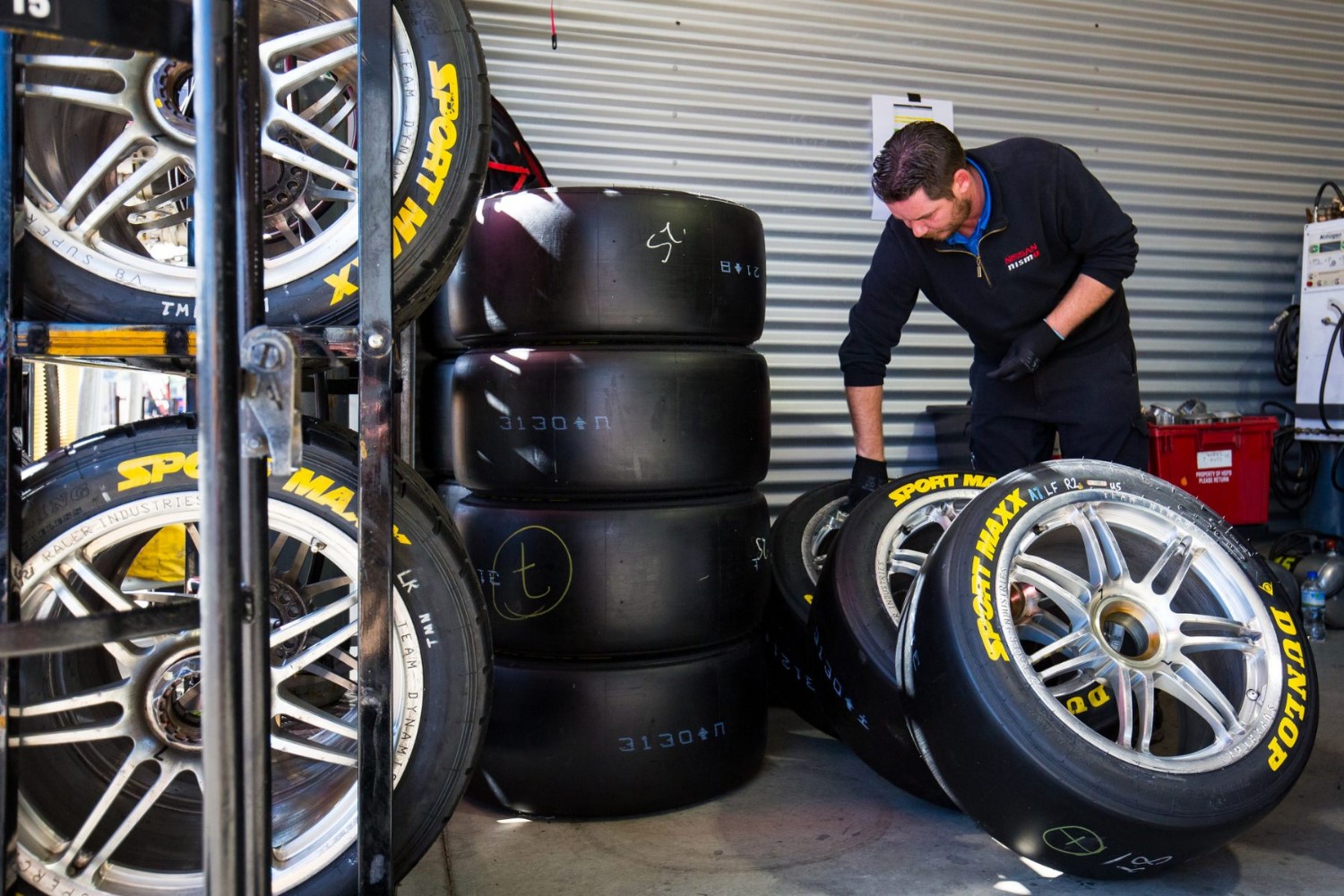 Dunlop Tires
Supercars drivers will have an extra set of Dunlop control tires to use at selected events in 2019.
Next season marks the 18th for Dunlop as Supercars' control tire, with its current construction and two compounds carrying over unchanged from 2018.
That means the soft (S) will be used at Adelaide, Phillip Island, Tailem Bend, Pukekohe and Bathurst, with the super soft (SS) in play at the other 10 meetings.
The weekend allocation for Winton, Hidden Valley, Queensland Raceway, Tailem Bend and the Gold Coast have meanwhile each been increased by a single set.
Four of those events include knockout qualifying on both Saturday and Sunday, with the increased allocation taking into account the extra running required in the three-part sessions.
The total of 436 new slick tires for each car during the season though remains unchanged from 2018, due to the calendar shrinking from 16 to 15 events.
Meanwhile, a rule requiring one set to be handed back to Dunlop after Friday practice, encouraging teams to run a new tire on the opening day, has been scrapped.
That change gives another set for drivers to take into qualifying and races at those 10 events – all SuperSprints plus Adelaide and Newcastle – compared to 2018.
Teams are still thought likely to do a new tire run in practice, however, due in part to the impact of the now widely-used knockout qualifying system.
The process of teams bringing pre-marked tires from their bank for use in practice remains, with no change to numbers permitted, which is 16 tires for most events.
An extra set of wets have meanwhile been added to the Gold Coast and Sandown PIRTEK Enduro Cup events, increasing their totals to 20 wets each.
2019 slick tire allocation summary
| Event | Circuit | Pre-marked | Event Allocation |
| --- | --- | --- | --- |
| 1 | Adelaide Parklands | 12S | 28S |
| 2 | Albert Park | 12S and/or SS | 24SS |
| 3 | Symmons Plains | 16S and/or SS | 28SS |
| 4 | Phillip Island | 16S | 28S |
| 5 | Barbagallo | 16S and/or SS | 28SS |
| 6 | Winton | 16S and/or SS | 28SS |
| 7 | Hidden Valley | 16S and/or SS | 28SS |
| 8 | Reid Park | 12S and/or SS | 28SS |
| 9 | Queensland Raceway | 16S and/or SS | 28SS |
| 10 | The Bend | 16S | 28S |
| 11 | Pukekohe | N/A | 32S |
| 12 | Bathurst | 20S | 36S |
| 13 | Surfers Paradise | 20S and/or SS | 32SS |
| 14 | Sandown | 20S and/or SS | 32SS |
| 15 | Newcastle | 12S and/or SS | 28SS |