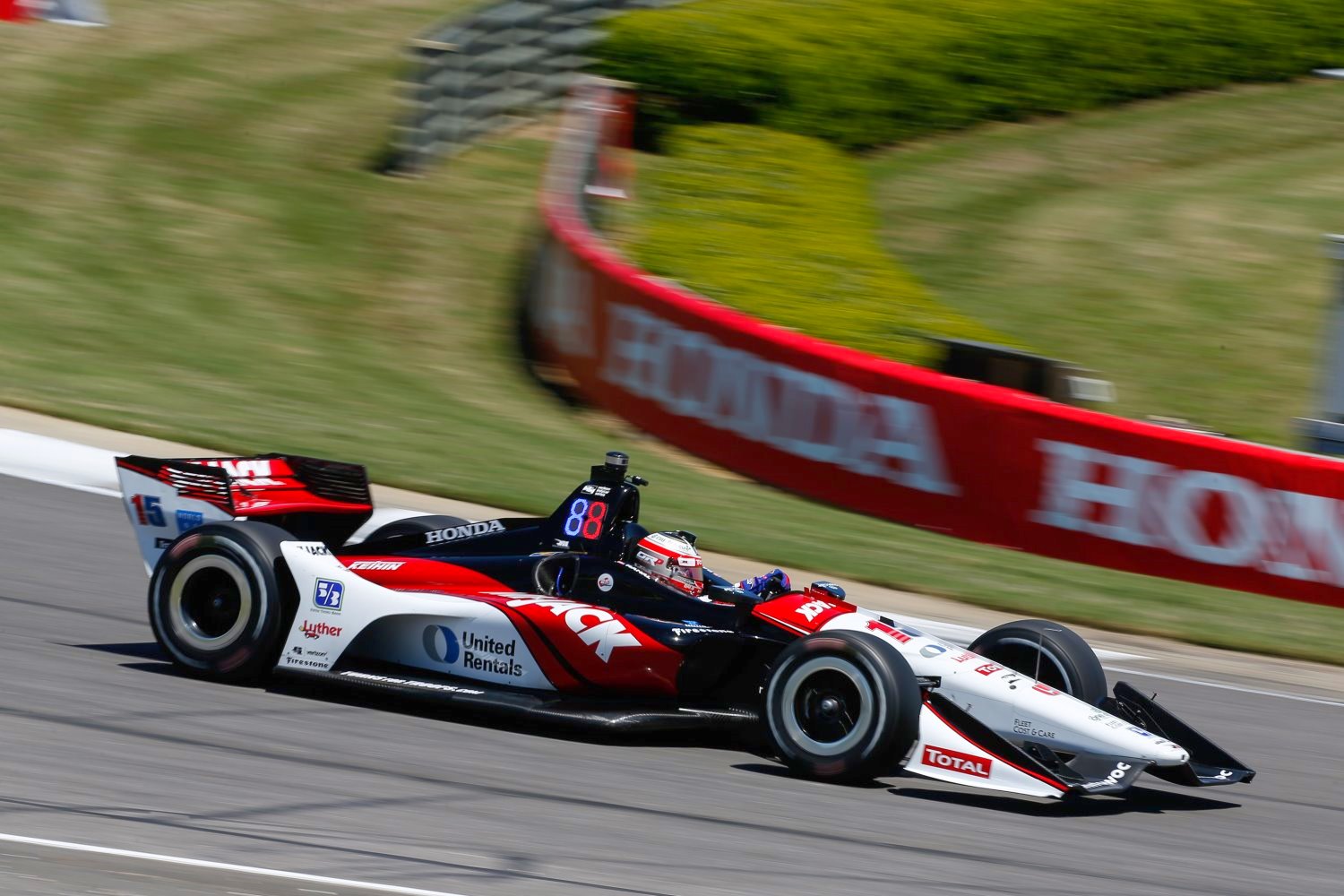 Graham Rahal
Rahal Letterman Lanigan Racing (RLL) announced a new technical partnership with cyber protection leader Acronis that will help the team protect their intellectual property company-wide across their programs in the IndyCar Series, IMSA WeatherTech Sports Car Championship and Jaguar I-PACE eTROPHY.
"Intellectual property is one of the most important assets any company can have and protecting that information is critical both at the race shop and race track," said Bobby Rahal, team co-owner of Rahal Letterman Lanigan Racing with David Letterman and Michael Lanigan. "That is why we are pleased to announce our partnership with Acronis who is well known for their expertise in the IP protection arena. We first met earlier this year at the Formula E race in Paris and have been working toward bringing the Acronis solution to North America."
Acronis, makers of the fastest data backup, will provide critical cyber protection for RLL in the area of IP. Using the Acronis Data Cloud solution, RLL will be able to access backup, disaster recovery, file sync and share, notarization and e-signature services from a single, intuitive console. A data protection partner for several world-class sports teams, Acronis technology is utilized by a growing number of Formula One, Formula 2, Formula E teams and English Premier League football clubs.
Every Acronis solution is designed to address the five vectors of cyber protection — safety, accessibility, privacy, authenticity, and security (SAPAS). This comprehensive approach ensures easy, efficient, and secure protection for all data, applications, and systems – from an individual user's laptop to complete corporate infrastructures, including more than 21 platforms. Backups can be stored locally, in the secure Acronis Cloud, or both.
These solutions will help RLL ensure the security and safety of all of the team's data both at the track and at the race shop, while allowing Acronis to showcase its capabilities as it continues growing its business worldwide.
"Acronis' technology fits the demanding needs of motorsports, delivering unparalleled data management from the factory to the track, which gives teams like RLL confidence that their data is protected and easily accessible. With our shared values of speed, teamwork, and innovation, Acronis and RLL have a lot in common, and we look forward to a successful partnership together," said John Zanni, President of Acronis.
The inaugural Jaguar I-PACE eTROPHY season kicked off on December 15, 2018 at the SAUDIA Ad Diriyah E-Prix. BMW Team RLL will begin its 10th season of competition with the Rolex 24 at Daytona IMSA WeatherTech SportsCar Championship opener, and the team's 28th season of IndyCar Series competition begins March 10, 2019 with the Firestone Grand Prix of St. Petersburg. For more information on the team, please visit www.rahal.com.