ART team adds Beckmann to 2019 F3 lineup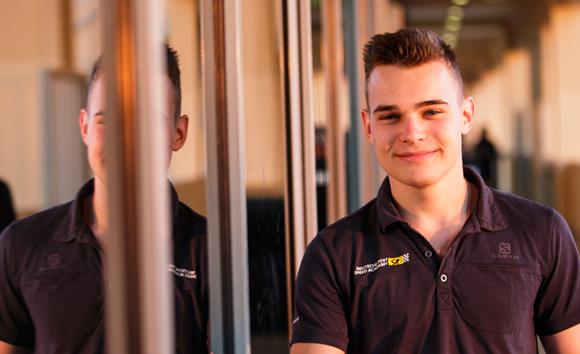 David Beckmann
At the end of a season that saw them crowned with a 6th driver's title and an 8th team's championship from their 9 years of participation in the GP3 series, ART Grand Prix is now actively preparing for its first year of the new FIA Formula 3.
Part of that preparation sees ART Grand Prix formalizing the arrival of David Beckmann to the team, which will evolve into Formula 3 in 2019.
After a traditional and promising course in the European and World CIK-FIA karting championship, David made his debut in single-seaters back in 2015 in the Formula 4 Germany and Italy categories where he achieved a remarkable total of 4 wins and 11 podium finishes.
After the former Formula 3 in 2016/17, David contested his first-ever GP3 season with 3 wins in the second half of the 2018 season, finishing the year in 5th place overall.
David Beckmann:
"I am proud and honored to be able to race with such a successful and historical team! We worked together already in Abu Dhabi and everything went smooth. It felt immediately warm and familiar. The work was very professional and precise and I really like this approach because I too am a person who tries to improve in every aspects, every details. That's why it gives me good confidence to achieve very good results with ART".
Sebastien Philippe (CEO ART Grand Prix):
"David was ART Grand Prix's toughest opponent in the second half of the GP3 season, where he scored more points than any other driver. He made a name for himself with his speed over the course of a lap and his combativeness during races. ART Grand Prix also greatly appreciated his attitude and his technical background during the post-season tests. This initial collaboration reinforced our idea to join forces in Formula 3 in 2019 with the ambition to become the first champions in the history of the discipline. His sporting qualities and experience will be major assets in this brand-new championship, where he will become immediately effective with the new car".