Sophia Florsch secures F3 drive for 2019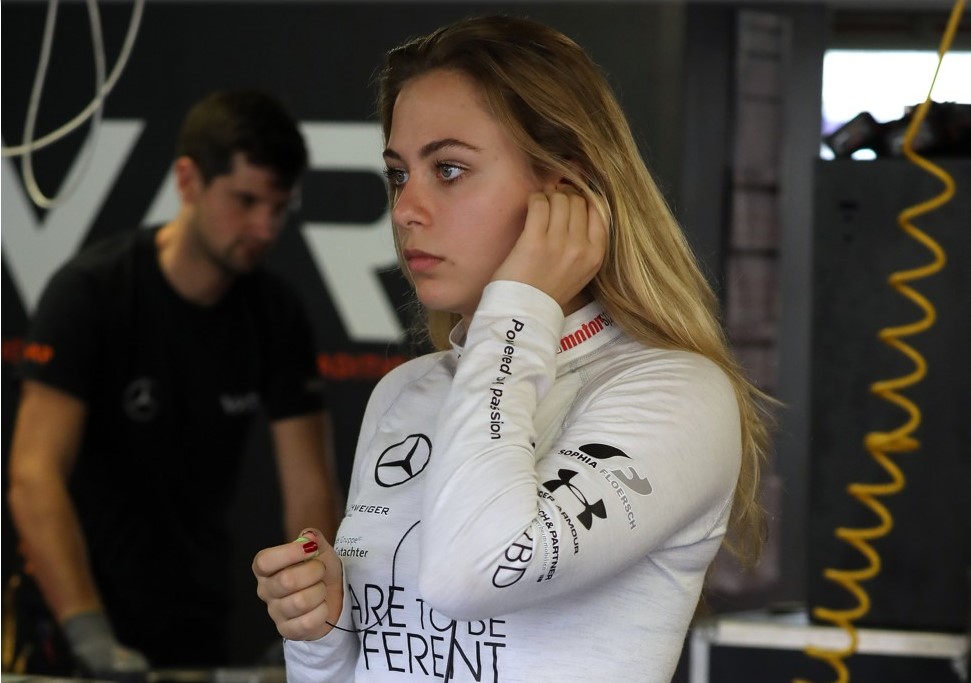 Sophia Florsch
Sophia Florsch has secured a drive in the Formula European Masters series next year, as she continues to recover from spinal injuries sustained in her horror Macau crash.
"I am convinced that the Formula European Masters is the perfect race series for me," said Florsch.
"The car is fantastic. It offers young drivers the opportunity to learn a lot.
"This is demonstrated by history. After all, countless racing drivers learned their trade in these cars and their predecessors to make it to the top categories of motor racing, afterwards. And the DTM environment is fantastic!
"I love to keep on competing for Van Amersfoort Racing as I feel really comfortable in the team.
"It certainly wasn't easy at the beginning as I had absolutely no Formula 3 experience. But they taught me a lot and now I want to celebrate successes with them."
Florsch will, however, not be back in a race car until sometime in the new year as she continues to recover from back and neck injuries sustained in the Macau crash.
"When I watched the video of my accident for the first time it felt somewhat surreal," she added.
"I know that I was lucky and am thankful that the Dallara is such a safe car.
"I already may begin with gentle training and hope that I will be able to get into the cockpit of my racing car, in spring (March to May).
"If my rehabilitation runs as planned and I won't enter the season with leeway it's my goal to regularly make it to the top five and secure a win, every now and then."
VAR team principal Frits van Amersfoort says that Florsch's attitude will help to spur the Dutch squad on.
"Despite having joined the 2018 season late she did a really good job," he recalled.
"Nonetheless, there still are things she can learn in the Formula European Masters. But she also will make use of her experience to regularly try to battle it out for top 10 positions.
"We are delighted that Sophia will keep on racing for us as she's a real asset to our team with her motivation.
"As soon as she has fully recovered we will have a car ready for her."