Whelen Executive Phil Kurze dies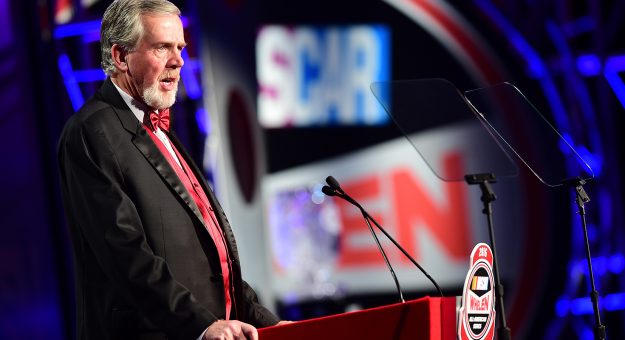 Phil Kurze
The NASCAR community lost Phil Kurze after a long battle with illness on Wednesday evening. Kurze was 69-years-old.
"Phil Kurze possessed an undeniable passion for grassroots, short-track racing and NASCAR, and his love for the Modifieds was unrivaled," NASCAR Chairman and CEO Jim France said. "Phil's commitment and love for our sport cannot be overstated, as Whelen Engineering supported every level of NASCAR racing — from our local race tracks to the Monster Energy NASCAR Cup Series. He was both a valued partner and a cherished friend. On behalf of NASCAR and the France family, I extend our condolences to all of Phil's friends and family."
Phil spent more than 25 years with Whelen Engineering, where he was Vice President of Motorsports and Mass Notification. His first task for the company was in Mass Notification Products, but Kurze quickly worked his way into the ranks and took liking to short track racing, taking over as Vice President of Motorsports for the company and acting in the position until his passing.
"Whelen would not be where it is today in the NASCAR community without the efforts of Phil Kurze," Whelen President and CEO George Whelen V said in a statement. "It was an honor to work with Phil for so many years. He was genuine and kind to all."
Kurze was deeply involved with both the NASCAR Whelen Modified Tour and the NASCAR Whelen All American Series, along with the NASCAR Whelen Euro Series, and could be found in the paddock area at many series events. His passion for the sport was clear — but most of all — Phil's kind nature to each crew member, driver, official and fan he encountered showcased his true passion to see short-track racers succeed at a high level.
Under Kurze's watch, Whelen became the entitlement sponsor of the NASCAR Modified Tours in 2005, and became the Official Warning Lights of NASCAR. They added entitlement sponsorship of the local series in 2007 and NASCAR Euro Series in 2013.
Whelen is the longest running entitlement sponsor in NASCAR, and announced in December of 2017 an extension for the Modified Tour and Euro Series through 2024.
Kurze's passion for NASCAR short-track racing was the genesis of the relationship. It began with a decal on the K&N Pro Series car of the late Ted Christopher and blossomed from there. Whelen continued to sponsor drivers both in IMSA and NASCAR, including Ben Kennedy's historic 2012 win in Tours, France, in the first oval NASCAR race in Europe.
In 2014, Kurze helped steward a project at the NASCAR Hall of Fame: The Whelen Hall of Champions. The exhibit honors the nearly 600 national, regional and international champions from the sport's current and past series. The
According to a release by Whelen Engineering, Kurze also served as a police sergeant and Commissioner in Connecticut and was also deeply involved in his local Fire Department for many years.
Over the last year, drivers and teams of the NASCAR Whelen Modified Tour have spent time sharing thoughts with Kurze and thanking him for his avid support of the series and short-track racing as a whole. Whelen Modified Tour drivers, teams and officials presented Kurze with two signed posterboards through Racing with Jesus Ministries shortly after the season finale at Thompson Speedway Motorsports Park, thanking him for his efforts in racing.
"A sad day for racing," five-time NASCAR Whelen Modified Tour champion Doug Coby said Wednesday via his Facebook page. "Phil was a true fan of the Modifieds and did so much to ensure the stability and growth of the Whelen Modified Tour. He was also instrumental in carving out a spot for all of the weekly series and regional series champions in the NASCAR Hall of Fame. Hard to explain how much he meant to everyone in our community."
"Very saddened to wake up this morning and hear of the passing of Phil Kurze," 2018 Whelen Modified Tour champion Justin Bonsignore said on Thursday morning via Twitter. "Phil was a fixture in our Modified tour for many years. He was a short track racer at heart and always had the racer's best interest at heart. He would always take the time to stop and talk to each and every team."