Risi Competizione Announces Rolex 24 At Daytona Effort for 2019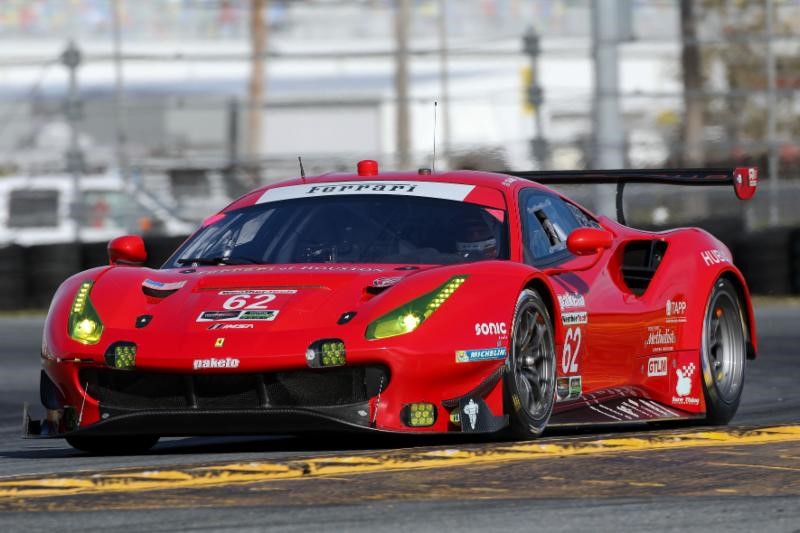 #62 Risi Ferrari
The Giuseppe Risi-owned Risi Competizione Ferrari Team has announced plans to enter the 2019 IMSA WeatherTech SportsCar Championship season with a single-car effort for the legendary Rolex 24 At Daytona race, January 24-27.
The Houston, Texas-based Ferrari team just completed yesterday's tire test for partner Michelin at the 3.56-mile Daytona International Speedway in Daytona Beach, Florida with Ferrari Competizione GT driver Miguel Molina.
Although the team has not yet announced drivers for the classic endurance event, they have confirmed they will bring the popular Rosso Corsa Ferrari 488 GTLM to the upcoming Roar Before the 24 on January 4-6.
"We are pleased to return to Daytona for another 24-hour race," said Team Principal Giuseppe Risi. "We've been coming here nearly every year since the team started in 1998, except for the years we focused on ALMS, and it is always an important endurance race. We've yet to win this one, although we've been on podium a few times, so that's a goal we'd like to accomplish."
The Risi Ferrari team has entered the prestigious 24 Hours of Daytona race 16 times over 13 years, including double entries in 2003, 2012 and last year, with three podium finishes.
In 2018 the Risi Competizione team only competed in three IMSA races, the Rolex 24 At Daytona, 12 Hours of Sebring and Petit Le Mans, along with an entry in the 24 Hours of Le Mans with Keating Motorsports, which resulted in a third-place finish at the French endurance classic. Additional plans for the balance of the 2019 season have not yet been announced.