Mustang passes aero tests and cleared to join Supercars grid in 2019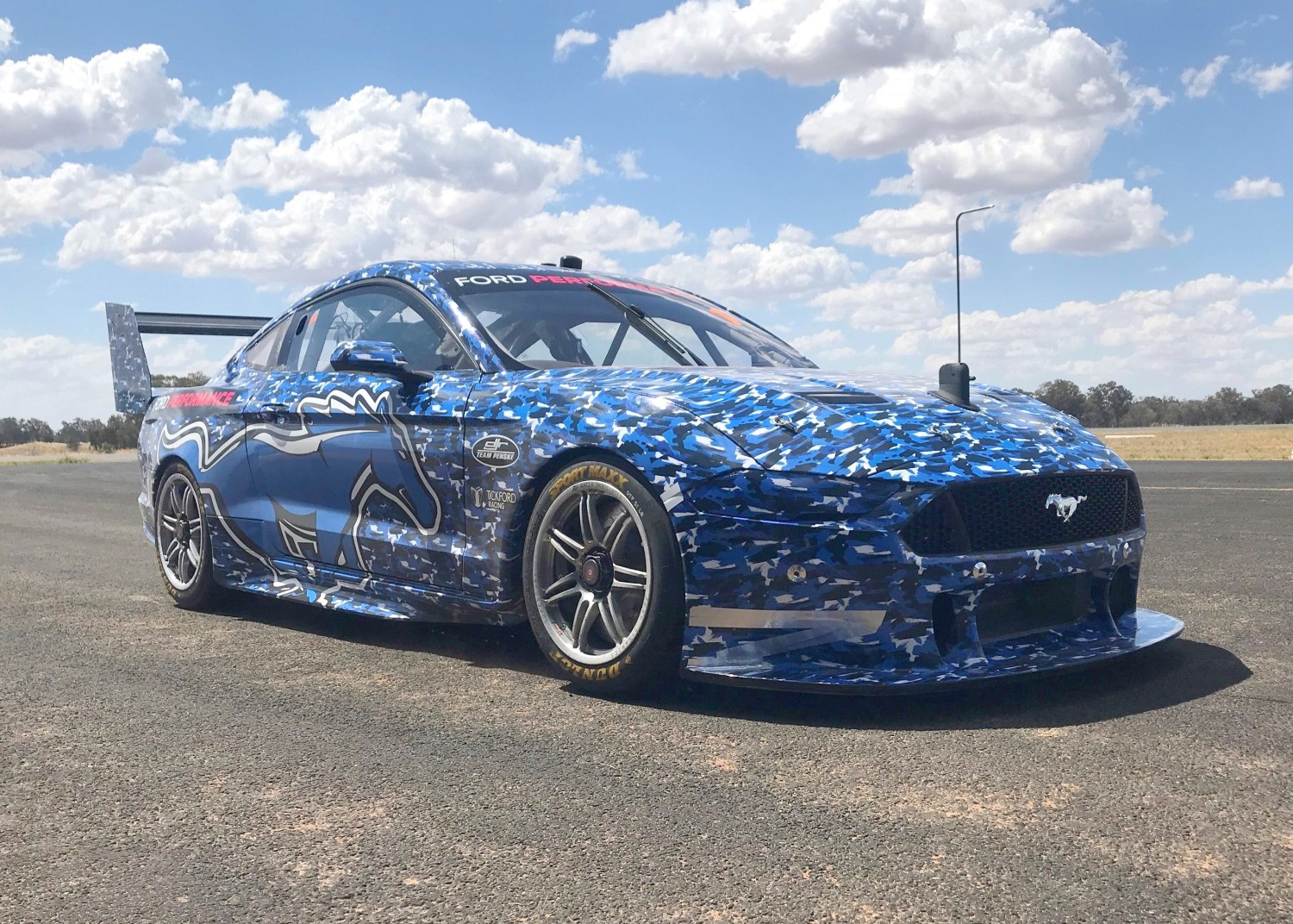 Ford Mustang
The Ford Mustang has been given the green light to take the Supercars grid next year following aerodynamic testing.
The Supercars Controlled Aerodynamic Testing (VCAT) is designed to achieve aerodynamic parity between the Mustang, ZB Commodore and the Nissan Altima.
After nine days of testing the Mustang has been approved to race following the VCAT process, agreement by the three homologation teams and approval from the Supercars Commission.
Supercars CEO Sean Seamer said the return of the iconic Ford muscle car after a three-decade absence was a significant moment for the sport.
"This is the final step in seeing the iconic Ford Mustang back on Australian race circuits, and we can't wait to see it in its full glory at the Adelaide 500 next year," Seamer said.
"We thank the all of those involved in the homologation process, and the hard work they have put in to making happen, including incumbents Red Bull Holden Racing Team and Nissan Motorsport.
"DJR Team Penske, Tickford Racing and Ford Performance have done an outstanding job to build a Supercar which will no doubt continue Ford's successes of this year."
Supercars Sporting and Technical Director David Stuart said VCAT process had run to plan with the assistance of DJR Team Penske, the Red Bull Holden Racing Team and Nissan Motorsport.
"With the assistance of the incumbents it has been a very smooth process throughout," Stuart said.
DJR Team Penske and Ford Australia applauded the milestone for the inbound Mustang.
"The Mustang project has now been ongoing for over 18 months, so getting the tick of approval through the VCAT testing process is a great milestone," DJR Team Penske Managing Director Ryan Story said.
"That is only step one for us, however, as we must now get the race cars built and ready to perform for the 2019 season. We're very proud of Mustang in our first effort as Ford's Supercars homologation team and are very much looking forward to doing the 'Blue Oval' proud in coming years."
Ford Australia and New Zealand President and CEO Kay Hart said: "Today, Mustang passed a significant milestone in its return to the track. We're proud of the partnership we share with Ford Performance, DJR Team Penske and Tickford Racing, in achieving the goal of a competition-ready Mustang for the 2019 season, and beyond."
The three models were subject to a program of runway testing which measures aerodynamics and downforce. Aerodynamic components of the Mustang are then adjusted to equalize it to the two incumbent models.
Once VCAT is complete all homologating teams agree the outcomes and eligible models are approved for racing; as was the case for all three models at the most recent VCAT in 2017.