Castroneves and di Grassi team up at ROC Mexico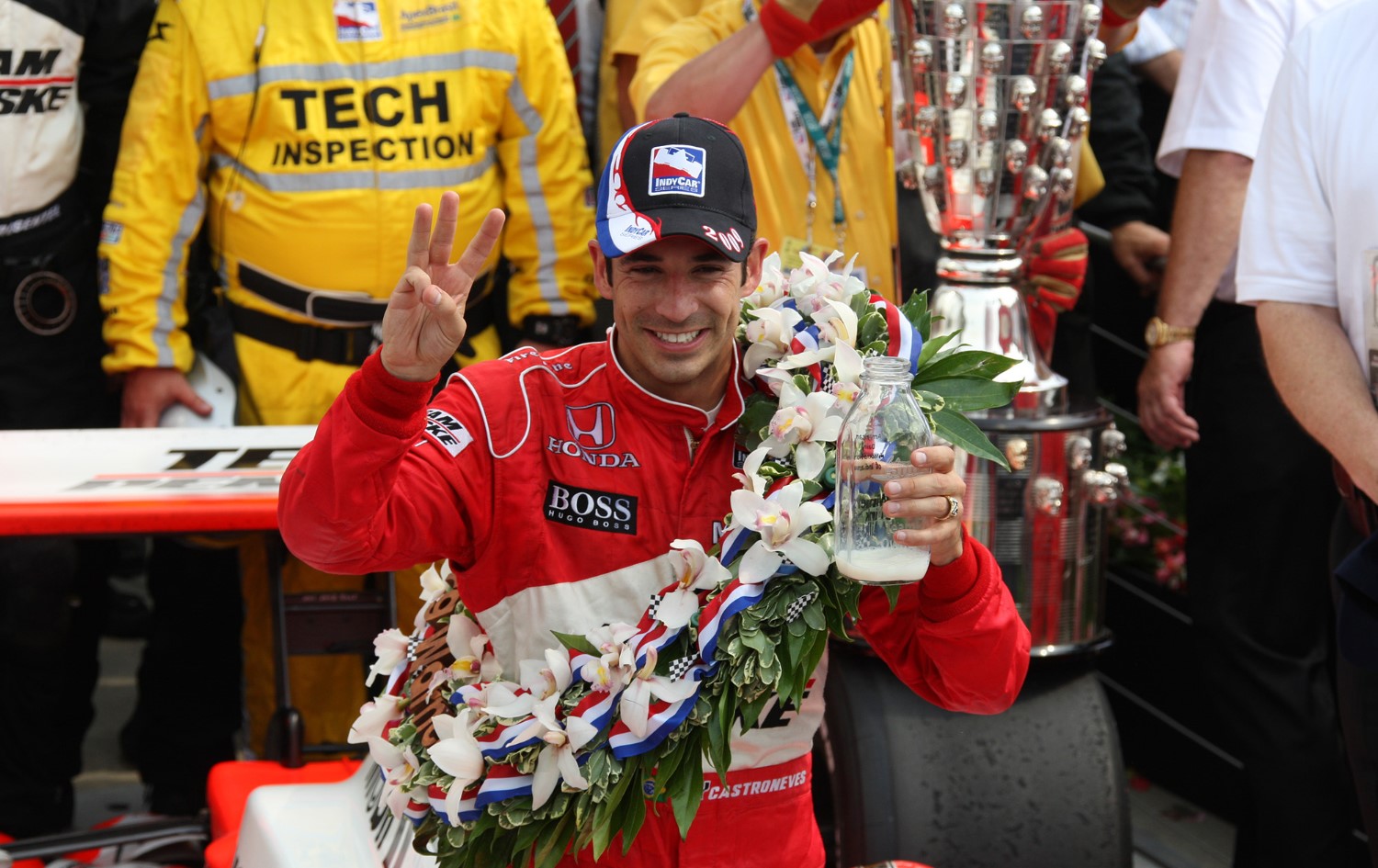 Helio Castroneves
Three-time Indianapolis 500 winner Helio Castroneves and 2016-2017 Formula E Champion Lucas di Grassi have become the latest drivers confirmed to compete at the Race Of Champions – on January 19-20, 2019 at the Foro Sol, the amphitheatre forming part of Mexico City's Autódromo Hermanos Rodríguez Formula 1 circuit.
Castroneves and di Grassi will join forces for Team Brazil, competing against a field featuring Formula 1 legends Sebastian Vettel and David Coulthard, 'Mr Le Mans' Tom Kristensen, reigning FIA World Rally X Champion Johan Kristoffersson plus FIA F3 European Champion Mick Schumacher and Mexican racers Memo Rojas, Daniel Suárez, Benito Guerra and Patricio O'Ward.
Helio Castroneves is one of the greatest drivers in the history of IndyCar. He became the first driver to win the Indianapolis 500 back-to-back in his first two starts at the Brickyard in 2001 and 2002, then he took a third win in 2009 for good measure. He took a total of 30 IndyCar wins and finished as the IndyCar Series runner-up four times prior to his retirement last year. The Brazilian now races in the WeatherTech SportsCar Championship – and he remains well known outside of motor sport for his triumph in the 2007 American TV Series Dancing with the Stars.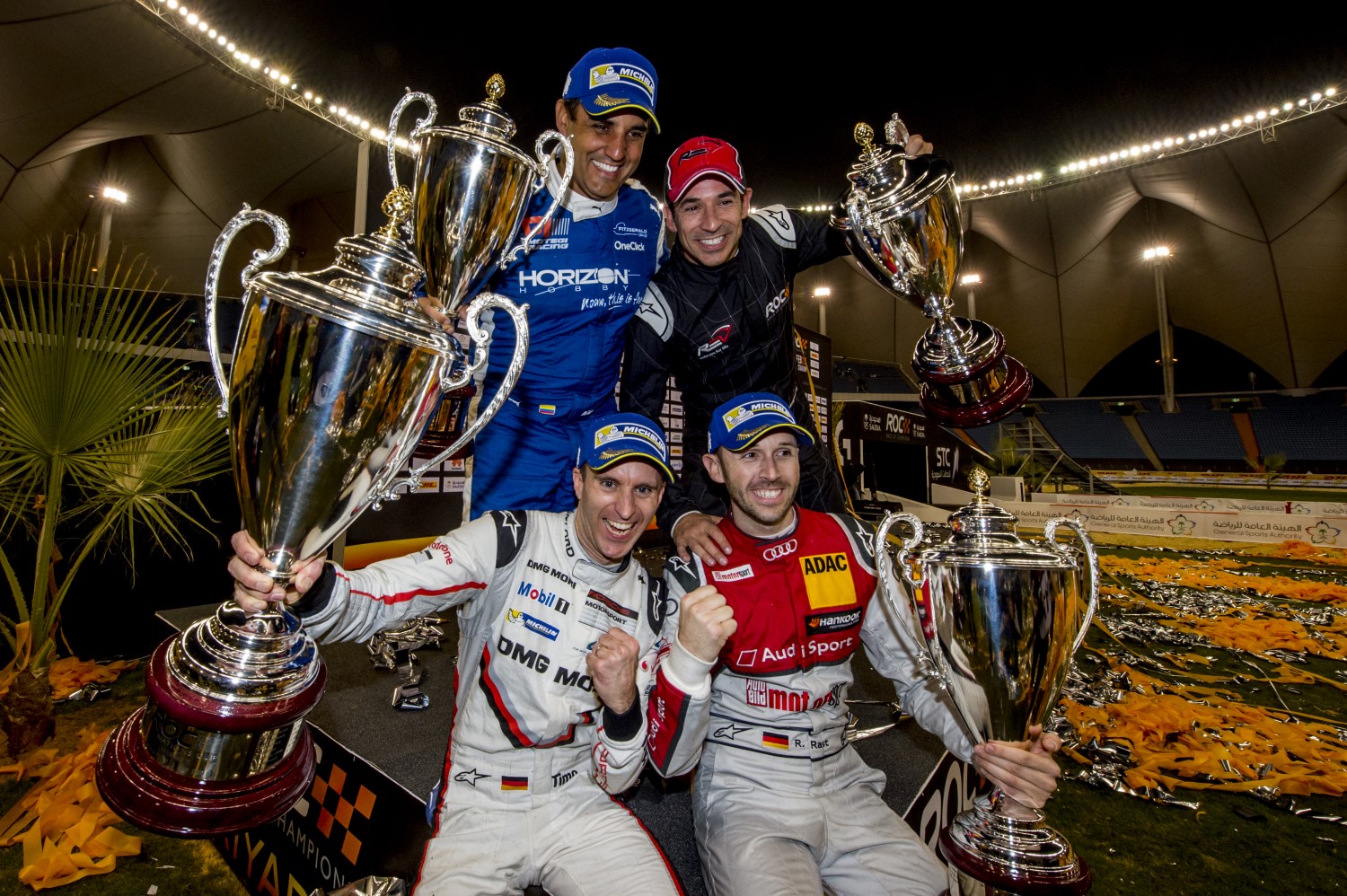 Montoya and Castroneves
His record at the Race Of Champions is strong too, having reached the final of the ROC Nations Cup earlier this year in Riyadh in partnership with Juan Pablo Montoya for Team Latin America (see picture below) Now he will aim to go one step further for Team Brazil alongside his new team-mate Lucas di Grassi.
Castroneves said: "The Race Of Champions is a tremendous event which gives us the chance to race in different places and different cultures, so it's a big honour to be invited back again. The cool thing about this event is that every driver has a chance, no matter what they're used to racing. The variety of cars means there's something suited to everyone, whether they race in open-wheelers, Rally X or NASCAR. So it really is all about the talent. I really look forward to putting on a great show for all the fans in Mexico City and I'm sure the atmosphere will be amazing."
Lucas di Grassi has a long and illustrious racing history of his own. He has been a regular fixture of the FIA Formula E series since the start, and he has finished in the championship top three in each of its four seasons so far. He has eight wins to his name and his highlight came when he sealed the overall title in 2016-2017.
The Brazilian (pictured below) also has a wide range of experience of other forms of motorsport, having raced in everything from Formula 1 to Le Mans, and taking two wins in the World Endurance Championship for Audi in 2016. Now di Grassi has earned his first Race Of Champions appearance in Mexico City next month.
Di Grassi said: "I'm super excited to be making my debut at the Race Of Champions at last. I've been following the event for many years, and I've always been impressed by the wide range of drivers who compete from all over the world and all the different varieties of motorsport. Now I'm delighted to have the chance to see and feel how it works first-hand – and especially to be partnering Helio on Team Brazil.
"It's going to be amazing to have the event in Mexico too. The Foro Sol is a fantastic venue with an incredible atmosphere – as I found when I won the Mexico City ePrix there last year – so it's going to be an awesome weekend. If you want to see some of the world's best drivers pushing to the limit in an enclosed space, come and see us!"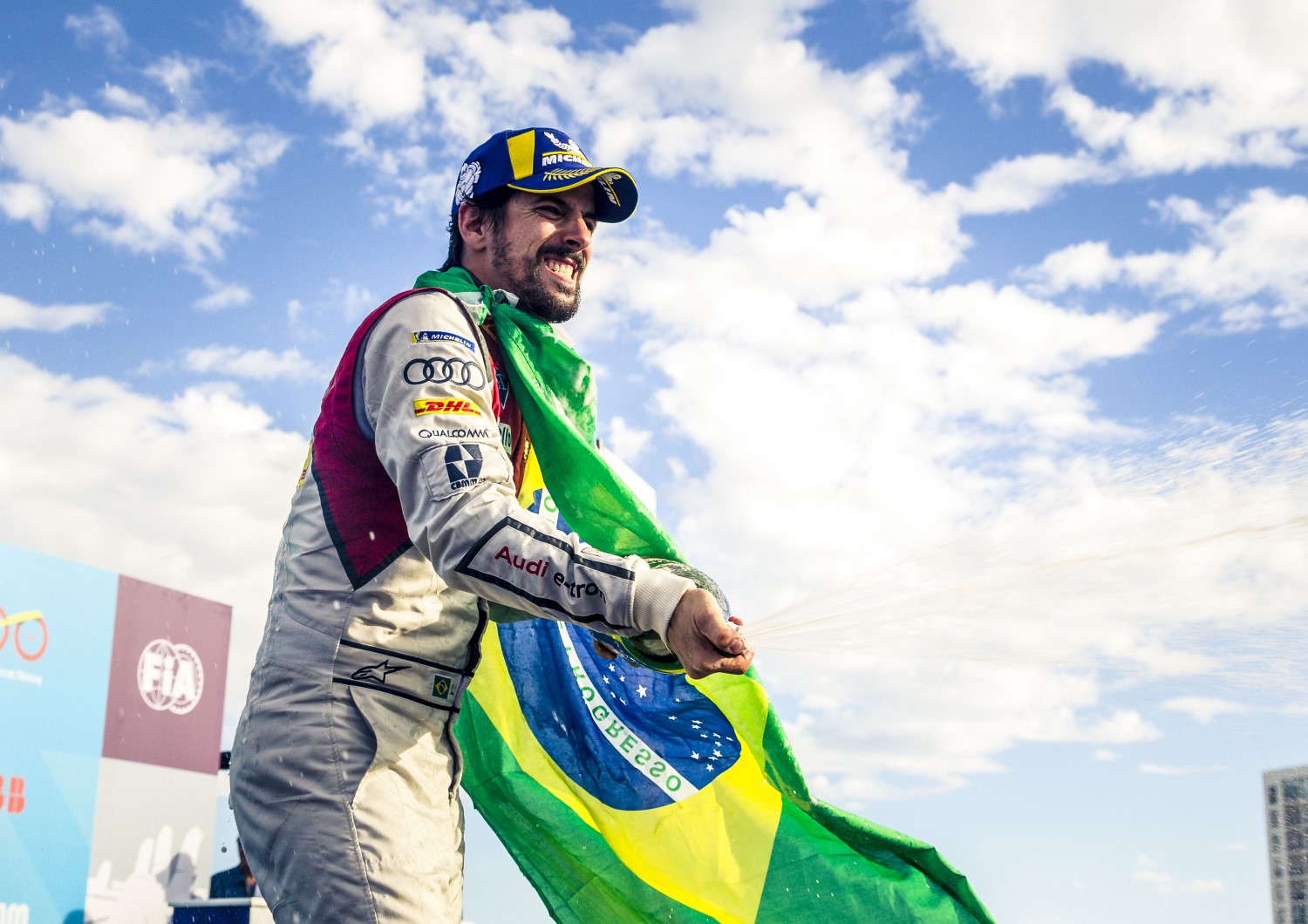 Formula E driver Lucas di Grassi
The Race Of Champions is an annual contest which has a history dating back over 30 years. It brings together many of the world's greatest drivers from motorsport's major disciplines – including Formula 1, NASCAR, IndyCar, Le Mans, World Rally and RallyX – and sets them free to battle head-to-head in identical machinery.
The Foro Sol will join a list of prestigious venues to have hosted ROC since 1988 – including Beijing's Bird's Nest and London's Olympic stadiums, Stade de France in Paris, Wembley Stadium in London, Miami's Marlins Park plus a wide range of exotic locations all over the world from Bangkok to Barbados to Riyadh.
The event enjoys a rich record of attracting global superstars from every corner of motorsport. Formula 1 World Champions Sebastian Vettel, Michael Schumacher, Fernando Alonso and Jenson Button have raced against NASCAR stars Jeff Gordon, Jimmie Johnson and Busch brothers Kyle and Kurt, IndyCar's Juan Pablo Montoya and Ryan Hunter-Reay, World Rally greats Sébastien Loeb, Sébastien Ogier and Colin McRae, as well as prominent figures from other classes including record Le Mans winner Tom Kristensen, X Games legend Travis Pastrana plus MotoGP icons Mick Doohan, Jorge Lorenzo and Valentino Rossi.
Now the greats of Mexican motorsport have the chance to race some of the world's best drivers – all in ROC's identical machinery. The competitors will take to the track in a stunning range of supercars that have been specially prepared for ROC to push them to the absolute limit. To prevail, they will have to master this mix of machines, forcing them to adapt their driving style as they make regular switches between cars and putting all their hard-earned skills to the test.
It makes for a thrilling spectacle, with head-to-head races often decided by fractions of a second – as the screams of the crowd compete for supremacy with the screams of the engines…
The Race Of Champions is run over two days: first comes the ROC Nations Cup (on Saturday January 19) when drivers pair up in teams based on nationality – including the hosts Mexico – to bid for the title of 'World's Fastest Nation'. Then on Sunday January 20 it's time for the Race Of Champions itself, when teamwork goes out of the window and it's a flat-out battle for individual glory.
But that's not all. The Race Of Champions is a non-stop show from start to finish and also features stunt shows on four wheels and two plus DJs, cheerleaders and plenty of other entertainment to keep the race fans on the edge of their seats.
ROC President Fredrik Johnsson said: "We're delighted that Helio and Lucas will be joining us at the Race Of Champions in January – and joining forces for Team Brazil in the ROC Nations Cup. Helio is a legend of IndyCar, with three Indy 500 wins to his name, while Lucas has been consistently at the front of the Formula E grid ever since it started. Now it will be fascinating to follow how they get on against the other greats of global motorsport in action next month in Mexico City.
"We already have drivers from Formula 1, IndyCar, NASCAR, Le Mans, Rally X and Formula E in our field, with more announcements on their way. The biggest fun is in finding out who will come out on top. It's a mouthwatering prospect for any race fan and we look forward to welcoming a full crowd to the Foro Sol to enjoy the show."
Ticket prices start at just $1,450 pesos for two days of non-stop action. Further details about the field of drivers will be announced in the run-up to January's event.
For access to rights-free high-resolution imagery and to keep up with all the latest news ahead of ROC Mexico please visit www.raceofchampions.com, Race Of Champions on Facebook plus @raceofchampions and #ROCMexico on Twitter.