Latest F1 news in brief – Monday
After throwing his father Michael to the curb just when the Mercedes was getting good, now Wolff wants to hire his son Mick?

Mercedes' Wolff eyes Mick Schumacher

Vettel says new teammate Leclerc 'a good guy'
Gasly 'not afraid' of Verstappen
Verstappen to be 'patient' with Honda in 2019
Sirotkin, Wehrlein eye Ferrari role for 2019
Vettel: It's simple, we need more speed
Abiteboul: Our budget is 40% of Mercedes
Mercedes' Wolff eyes Mick Schumacher
(GMM) Mercedes boss Toto Wolff has expressed interest in signing up Mick Schumacher.
Schumacher, the son of F1 great Michael and the new European F3 champion, is moving into Formula 2 in 2019.
"It will be an opportunity to watch closely at how everything works in formula one," the young German said.
When in the paddock regularly next year, top F1 teams – especially the top outfits Mercedes, Ferrari and Red Bull – will be looking to sign Schumacher to their driver development programs.
"He won F3 this year with a Mercedes engine, but he is not part of our young driver program," Wolff said at the FIA gala in St Petersburg.
"He is now in F2 but I am sure he has the potential to become a winning F1 driver. Maybe with us, maybe not," he added.
Wolff also spoke about other topics, including his altered view about Halo. Earlier in 2018, the Austrian said he would like to chop it off the cars with a chainsaw.
"I'm glad I was never given one," he laughed.
"I still don't like how it looks, but I am glad that Jean Todt insisted. I really like Charles (Leclerc) and I would not have forgiven myself if something had happened to him and we had voted against it," Wolff added.
Wolff also admitted that Mercedes recently suffered "a small setback" with development of its 2019 engine.
"We set high goals when we heard how well the competition was going in engine development," he said.
"We achieved very nice results in the wind tunnel, but the engine had a small setback with the new concept. But I am confident our guys will reach the numbers they have targeted," Wolff added.
Finally, after Lewis Hamilton missed the FIA gala press conference due to illness, Wolff clarified: "I think he did not come because he is tired of answering the same questions."
Vettel says new teammate Leclerc 'a good guy'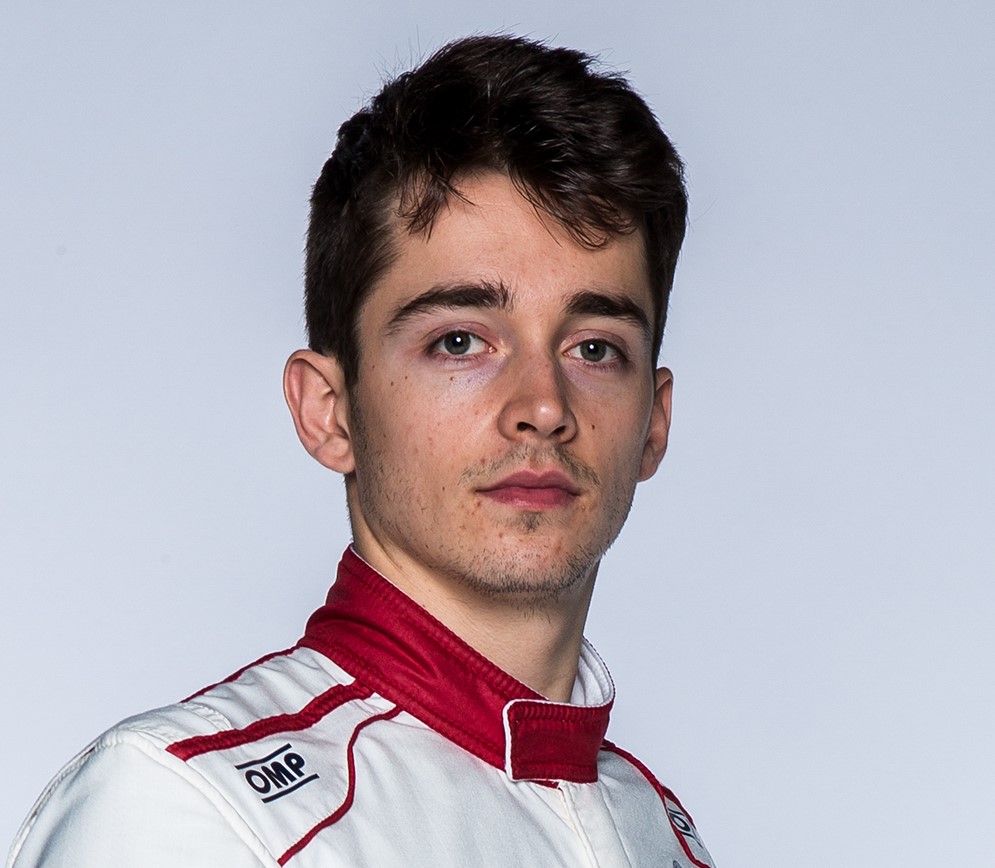 Charles Leclerc a 'good guy'
(GMM) Sebastian Vettel insists he is not worried about getting a new Ferrari teammate for 2019.
The German has lost his preferred teammate, Kimi Raikkonen, who amused observers of the FIA gala with his drunken antics.
In the Finn's place is Charles Leclerc, a highly rated young driver who moves up from Sauber.
"The harmony between Kimi and I meant that we didn't waste time with various things," Vettel told the Swiss newspaper Blick.
"Everyone is different, and we will see how Charles and I will work together. But he is a good guy and Ferrari is a huge chance for him.
"The basic rule is unchanged — you always want to beat the other," Vettel added.
However, some believe that Leclerc's youth and ambition will make life more difficult for Vettel, whose support by Ferrari was already questioned by some in 2018.
"It is clear that Charles is at a different stage of his career to me, but we all want Ferrari back on top," said Vettel.
"We'll see how things will work out next year, but as far as I know he's a good guy."
Vettel also bucked the idea that Ferrari was essentially on-par with Mercedes this year, but he only missed the championship due to personal mistakes.
"The years after my last title have not been simple," he said, "but it's good to be back in a position where we can fight for the victories and the championship.
"But if you have a global vision of the whole year, I think we were still very far away," said Vettel.
"After Spa and Monza we had a very significant drop in performance that made it very difficult for us."
Gasly 'not afraid' of Verstappen
Will Verstappen wipe that smile off of Gasly's face?
(GMM) Pierre Gasly says he is not worried about pairing up with Max Verstappen at Red Bull next year.
Gasly replaces Daniel Ricciardo, who many believe has fled Red Bull because the momentum of the team is now behind the notoriously fast and feisty Verstappen.
But Frenchman Gasly says he is not worried.
"I am not afraid for my place in the team," the 22-year-old told Infosport.
"I know that Max has a strong character, is entrenched in the team and has a little more experience than me," Gasly said.
"But I will also be part of the team. I am not like Daniel and not like Max. I have my own personality. I need time to take my place in the team," he added.
"I can't wait to start. This is a big step in my career," Gasly continued. "It's exactly what I wanted. I have big ambitions in formula one.
"I have always wanted to be world champion. I have a lot to learn, but this year I also learned a lot. I came closer to my dream," he added.
Verstappen to be 'patient' with Honda in 2019
Verstappen and the Red Bull brass do not expect Honda miracles in year 1
(GMM) Max Verstappen has revealed that he is prepared to be patient with Honda in 2019.
Especially in 2018 as the collaboration looked to end, the Dutchman ramped up his harsh criticism of Red Bull's outgoing engine partner Renault.
But Verstappen told Ziggo Sport that he never meant to "offend" the French marque.
"I just wanted to make it better," he said.
"I want to solve things with pressure as you always have to be open to criticism. That is how I grew up," said the 21-year-old.
"I am not here with the Olympic idea. You have to want to win but that has to come from both sides."
Verstappen has spent the last months building up expectations of something better from Red Bull's new works pairing with Honda that begins in 2019.
But he said he is also prepared to be patient with the team's new Japanese partner.
"I do not expect a flawless year," said Verstappen.
"I will always be sharp but you have to believe in the project. We cannot immediately be impatient with Honda," he insisted.
"After four years in which it did not work out, you are just done with it at some point. Then you sometimes have an explosion. But that is different with Honda.
"I do not expect to compete for the championship from the start of the season. I hope we are just a bit closer, and then I can do a year like Lewis did — very consistent.
"That is a lot better for the championship. You do not necessarily have to have the best car," Verstappen added.
Sirotkin, Wehrlein eye Ferrari role for 2019
Wehrlein from Mercedes to Ferrari?
(GMM) Two drivers may be eyeing Daniil Kvyat's job at Ferrari for 2019.
This year, Russian Kvyat was a Ferrari development driver, specifically heading the Italian team's efforts in the simulator.
Williams refugee Sergey Sirotkin admitted to Russia's Championat that he may be interested in that role, now that Kvyat is returning to the grid with Toro Rosso.
"Next week we will resolve this issue, especially if we set ourselves the goal of returning to formula one in 2020," the Russian said.
"That is potentially a very good place, because you embrace three teams at once — Haas, Sauber and Ferrari," Sirotkin added. "It is a great option."
Robert Kubica also eyed the Ferrari test role before securing his Williams race seat, and another contender for the 2019 place is now former Mercedes protege Pascal Wehrlein.
"Yeah, maybe he'll be our simulator driver now," the German's countryman and friend Sebastian Vettel told Blick newspaper.
Vettel: It's simple, we need more speed
Vettel needs to tell his boss to steal Aldo Costa back from Mercedes
Ferrari driver Sebastian Vettel says his team need more speed if they are ever to beat Mercedes.
Stats show that Ferrari is clearly heading in the right direction. But the question remains: what's still lacking from Maranello?
Last week during the FIA Awards pre-show Vettel was asked what it will take to finally overcome the Silver Arrows, he replied, "Better performance, it's very simple."
"We had our races where we were very close and competitive. I think overall this year our car has been a more all-round car which worked at all the tracks, but I think we had our highlights, which I think most of them we used."
"But then we had too many races where we were not quite there, where we were left with too much to do in the weekend. That's something we must fix and try to control better next year."
Abiteboul: Our budget is 40 percent of Mercedes
How is it that Cyril Abiteboul knows Mercedes' budget?
Renault team chief Cyril Abiteboul claims that his team is spending 40% of what Mercedes spends to win the F1 titles.
In an interview with Auto Motor und Sport, Abiteboul revealed, "The budget we're operating on is about 60 percent less than what Mercedes is spending. That's a handicap, but when the budget cap comes, this handicap becomes a strength."
"To catch up with what Mercedes is currently spending would be a huge challenge. The numbers that the top teams spend are unacceptable and we have to protect these teams from themselves."
As always in motorsports, how fast do you want to go comes down to how much money you want to spend.
Budget wise Mercedes are spending in the region of $500-million per season, with Renault on about $200-million, the impact this has on performance is apparent in the results.
"At the moment we are down 1.5 percent on the top lap time," revealed Abiteboul. "We need to reduce that by 50 percent. We do not want to be outclassed next year on race pace."
"In qualifying, we estimate our deficit to be 40 kilowatts. That's significant, but with a customer engine from Mercedes or Ferrari, we would have qualified in seventh place in Abu Dhabi, which also shows that we have a better chassis than our competitors. But not as good as the three top teams."
"Therefore, the first focus is on engine development. I do not want to have to say next year that we missed too much in qualifying. There is no reason why we should not close the gap to Mercedes and Ferrari with the engine over the winter. It will take a little longer with the chassis."
Abiteboul acknowledged, "Absolutely. The chassis makes the biggest contribution to our backlog. That's why we've changed the structures and operation of the chassis department in Enstone."
"Marcin Budkowski has been responsible for this since the middle of the year. That may not pay off tomorrow, but the day after tomorrow…" concluded the French team boss.
F1 is an extreme exercise in engineering. Engineering is not a sport. Never was, never will be.