Porsche confirms 2019 WEC/IMSA programs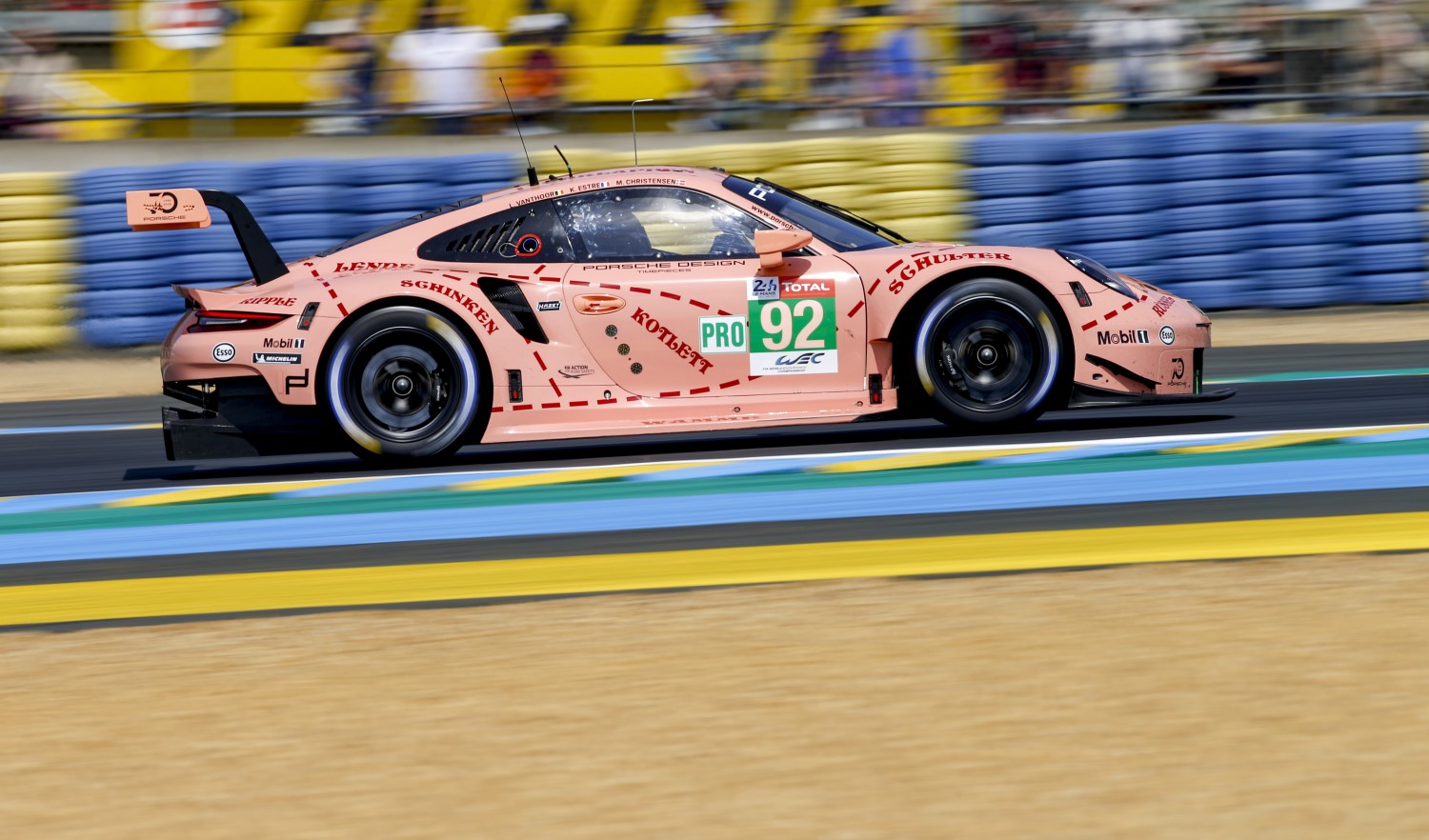 #92 Porsche at LeMans
Porsche has announced its driver line-ups for next year's 24 Hours of Le Mans as part of its 2019 program reveal during an end-of-season ceremony on Saturday.
The German manufacturer will aim to defend its Le Mans GTE-Pro crown with four Porsche 911 RSRs again entered for the World Endurance Championship centrepiece.
This lineup will comprise of its two full-season WEC entries, as well as the two cars run by CORE Autosport in the IMSA SportsCar Championship.
Defending winners and current WEC points leaders Michael Christensen and Kevin Estre will once again team up with Laurens Vanthoor in the #92 car. The #91, which took pole this year in the hands of Gianmaria Bruni, will again feature the Italian alongside Richard Lietz and Fred Makowiecki.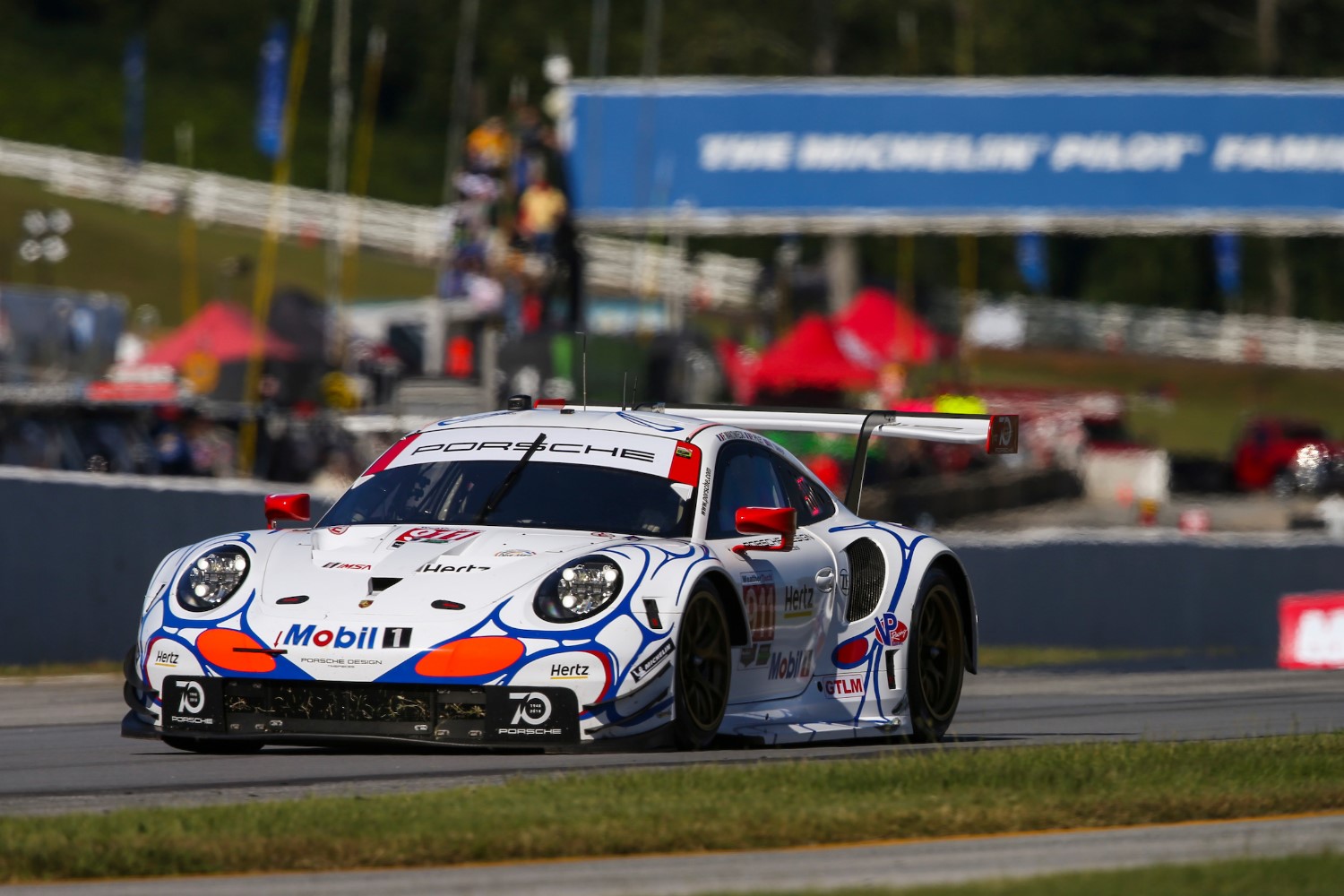 #911 Porsche in IMSA
The two cars from IMSA will be labelled #93 and #94, with Patrick Pilet, Nick Tandy and Earl Bamber racing the former and factory junior drivers, Sven Müller, Mathieu Jaminet and Dennis Olsen teaming up in the latter.
In IMSA, Tandy and Pilet will return for another season together with Makowiecki installed for the Endurance Cup rounds. Their sister entry, meanwhile, will be driven by Bamber and Vanthoor with reigning ADAC GT Masters champion Jaminet coming in for the long-distance legs of the season. Jaminet got his first taste of IMSA and GTE formula action in this year's Petit Le Mans season finale.
On the GT3 racing front, a total of 45 new-generation Porsche 911 GT3-Rs have been sold ready for the car's global competition debut in 2019.
Porsche will have a two-car factory presence in both Intercontinental GT Challenge and the Blancpain GT Series with Jaminet, Müller and Romain Dumas sharing one car, and Olsen, Matt Campbell and Dirk Werner competing in the other.
Porsche GT Team 2019 line-ups
Le Mans:
Manthey Racing
#91 Gianmaria Bruni/Richard Lietz/Frederic Makowiecki
#92 Michael Christensen/Kevin Ester/Laurens Vanthoor
CORE Autosport
#93 Earl Bamber/Patrick Pilet/Nick Tandy
#94 Sven Müller/Mathieu Jaminet/Dennis Olsen
IMSA:
CORE Autosport
#911 Nick Tandy/Patrick Pilet/Frederic Makowiecki*
#912 Earl Bamber/Laurens Vanthoor/Mathieu Jaminet*
* Daytona, Sebring and Road Atlanta only