Ferrari protege Giuliano Alesi secures 2019 Formula 2 seat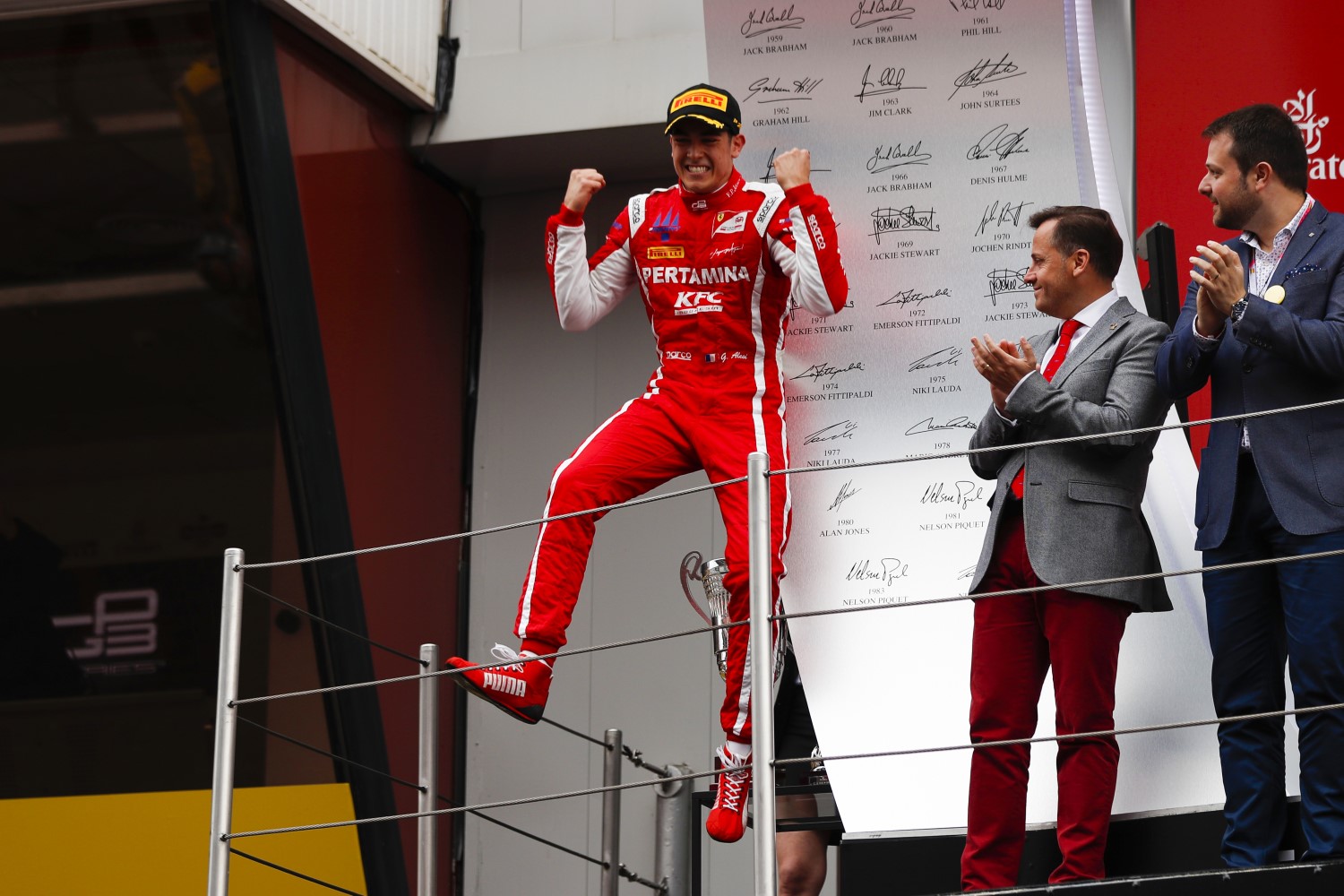 Giuliano Alesi winning in Barcelona
Ferrari Driver Academy member Giuliano Alesi will step up to Formula 2 next season with Trident Racing.
The 19-year-old Frenchman, who is the son of ex-Formula 1 driver Jean, has spent the last three seasons with Trident in GP3.
Alesi, who is part of the Ferrari Driver Academy, tested with Trident's F2 team for two days during the post-season test at the Yas Marina Circuit, setting strong lap times during the final day of testing.
The nineteen year-old Frenchman says the move to F2 next year is an new adventure for his career and thanks Trident for selecting him to race with them for 2019 season.
"It's an amazing opportunity!," said Alesi. "First of all I want to thank Trident as it's going to be a pleasure to continue racing with them in F2.
"This is a new category, a new adventure, which I'm really looking forward to. This year hasn't quite gone as we all hoped, but I'm really looking forward to a successful season with Trident in 2019. We are going to work hard this winter, and try and come back as strong as possible for the season opener."