Dirt track race Returning to IMS Sept. 4-5, 2019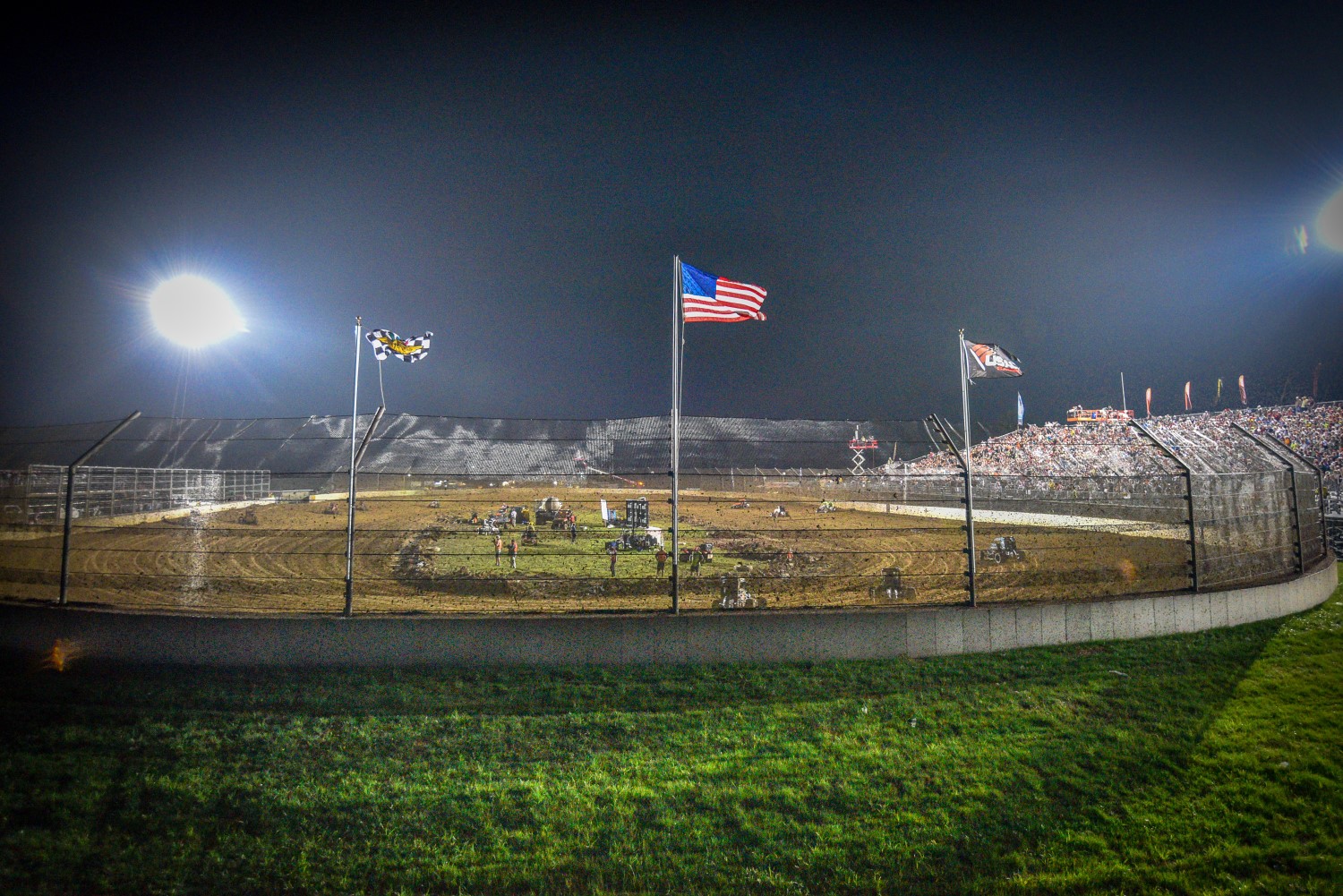 Indy Dirt Track
The Driven2SaveLives BC39 powered by NOS Energy Drink, which debuted in September 2018 as an overwhelming success with drivers, teams and fans, will return for its second running Wednesday, Sept. 4 and Thursday, Sept. 5, 2019 at The Dirt Track at the Indianapolis Motor Speedway.
The United States Auto Club (USAC) National Midget Championship event once again will kick off race weekend at IMS for the Big Machine Vodka 400 at the Brickyard Powered by Florida Georgia Line, creating five consecutive days of action at the Racing Capital of the World.
Ticket reorders and new applications are being accepted through Jan. 4, 2019 at IMS.com and through the IMS Ticket Office. The inaugural event featured a capacity crowd despite rainy conditions, so fans should act quickly to reorder or apply for seats. Tickets will go on sale to the general public in early 2019.
The event will continue to honor late USAC champion and three-time Indianapolis 500 starter Bryan Clauson and increase awareness of and participation in the Indiana Donor Network and Driven2SaveLives.
"The Driven2SaveLives BC39 powered by NOS Energy Drink was a spectacular event for everyone involved, putting talented short-track racers and teams from across America into a richly deserved spotlight," IMS President J. Douglas Boles said. "There were memories made for a lifetime both nights, and everyone at IMS is so happy to see this event return in 2019 as part of Big Machine Vodka 400 at the Brickyard weekend.
"We're especially grateful that the BC39 raised so much awareness for the Driven2SaveLives campaign and honored the memory of Bryan Clauson, an extraordinary race driver who was an even better person. We will continue to work hard to ensure this event carries on the incredible legacy of BC through the Indiana Donor Network."
Two-time USAC National Champion Brady Bacon won the 39-lap feature race Thursday night, Sept. 6 to earn the richest purse in recent Midget racing history. The thrilling race before a packed house came after track crews worked tirelessly to prepare the quarter-mile clay oval track after heavy afternoon rain.
The inaugural event opened Sept. 5 with a dazzling victory by 15-year-old Indiana native Zeb Wise, a protégé of Clauson, under the lights in the Stoops Pursuit race.
Dirt and asphalt racers from around the country competed in the inaugural event at IMS, with an all-time record entry of 118 Midget cars. Competitors included NASCAR stars Ricky Stenhouse Jr. and Christopher Bell, popular IndyCar Series driver Conor Daly and eight former USAC Midget national champions.
The Driven2SaveLives BC39 powered by NOS Energy Drink also marked the triumphant debut of The Dirt Track at IMS, located inside Turn 3 of the oval. The event also started a new chapter in the longstanding relationship between USAC and IMS, which were synonymous for many years after the sanctioning body was formed in 1956 by IMS owner Tony Hulman. USAC was the sanctioning body for the Indianapolis 500 from 1956 through 1997.
"We were so pleased to see the longtime relationship between the United States Auto Club and the Indianapolis Motor Speedway enter a new era through the inaugural Driven2SaveLives BC39 powered by NOS Energy Drink last September," USAC President/CEO Kevin Miller said. "Both nights of racing were among the high points of our season this year, with great action at the new venue generating incredibly positive response from teams, drivers, fans and media. We can't wait to see who will master The Dirt Track next September, and we appreciate the continued partnership with IMS, Driven2SaveLives and NOS to support the legacy of Bryan Clauson."
Indiana Donor Network, which oversees and coordinates organ, tissue and eye donation across the state, launched Driven2SaveLives in April 2016 with Verizon IndyCar Series driver Stefan Wilson to promote donation and transplantation awareness around the 100th Running of the Indianapolis 500. At the time, the campaign honored Stefan's late brother, IndyCar race winner Justin Wilson, who died in August 2015 from injuries he sustained in a race crash and saved five lives as an organ donor.
Three-time USAC Midget and two-time USAC Sprint Car national champion Clauson, a versatile and beloved driver, died in August 2016 following a race accident. As a registered donor, he went on to save five lives as an organ donor and continues to heal the lives of countless others as a tissue donor. In January 2017, Indiana Donor Network partnered with Clauson-Marshall Racing and expanded Driven2SaveLives into dirt track racing in honor of Clauson.
"Right now, more than 115,000 men, women and children wait for a life-saving organ transplant," said Kellie Hanner, Indiana Donor Network president and chief executive officer. "Each day, 22 patients die because the organ they needed did not become available in time. Our Driven2SaveLives campaign raises awareness around those who wait and honors donor heroes like Bryan Clauson who saved lives. All of us at Indiana Donor Network are proud to be a part of the BC39 again."