Newcastle drives big audience numbers for Supercars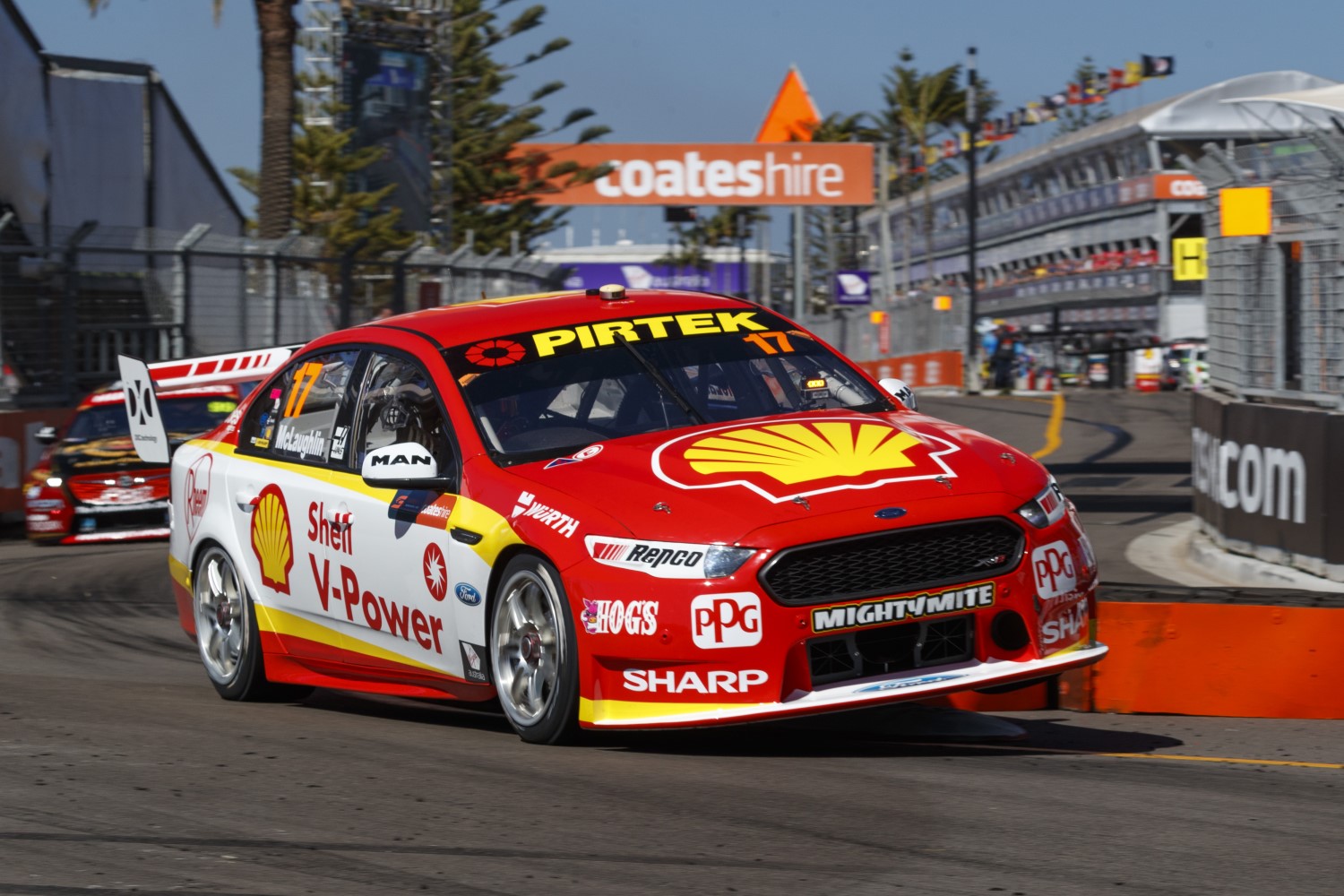 McLaughlin at Newcastle
Significant increases in television audiences and across digital platforms for the Coates Hire Newcastle 500 have capped a record-breaking year for the Virgin Australia Supercars Championship.
The viewing audience on FOX Sports jumped by more than 44 per cent on last year with an extra 179,000 viewers watching Scott McLaughlin secure a maiden Supercars Championship for Shell V-Power Racing.
Similarly, television audiences on Network 10 rose by 27 per cent in metropolitan areas and 16 per cent in regional, with 998,000 viewers tuning in for the last event of the year.
Audiences increased significantly across all broadcast partners, compared to the Newcastle event last year.
A summary of the television audience is as follows:
The cumulative average television audience of the Coates Hire Newcastle 500 was 1.583 million people
The cumulative peak television audience of the Coates Hire Newcastle 500 was 2.082 million
The average Saturday audience was 621,000 people; peak 834,000 people
The average Sunday audience was 877,000 people; peak 1.116 million people
Average audience was up 2% on Friday, 34% on Saturday and 29% on Sunday, for a total increase of 29% across the three days
Peak audience also increased by 18% total for the three days
(The above television figures represent the national Average and Peak audiences for the Friday, Saturday and Sunday Supercars telecasts, live on Fox Sports and Network 10, excluding viewers on the Foxtel App).
The Supercars platform (website and app combined) had its biggest single day of visitation on record on Sunday with more than 677,980 visits.
In event week there were more than 1.5 million website visits, 3.9 million page views, 24 million Facebook impressions, three million Twitter impressions and 4.2 million video views.
The announcement of the 2018 Supercars Champion alone reached more than 933,000 people on Facebook.
Increases in online engagement:
Website visits increased 12% compared to the 2017 Newcastle event week
App opens increased 17% and app screen views 14%
Twitter impressions increased 83%, while the number of engaged users on Facebook increased 12%.
Video views increased 10% and video minutes viewed increased by 21%.
The digital space rose sharply in 2018 following a record 2017 season.
Supercars.com was visited 24.4 million times with 58.8 million page views to the end of November, up by 13 percent and 15 percent respectively for the same period in 2017.
The Supercars app grew by 62 percent in screen views to 25 million to the end of November and 74 percent in opens, to 6.7 million.
Video views across the website, app and social media channels increased to 67 million, up 18 percent, while engaged Facebook users grew by 36 percent to 21 million people.
Supercars.com was also recognized with a Supercars Media Award for 'Best publication reporting on Supercars' in 2018.
The Media Awards are run by the Supercars Media Association and are voted on by an independent panel of judges.