IMSA Reaffirms Commitment To ancient DPi formula In Wake Of 'Hypercar' Technical Regs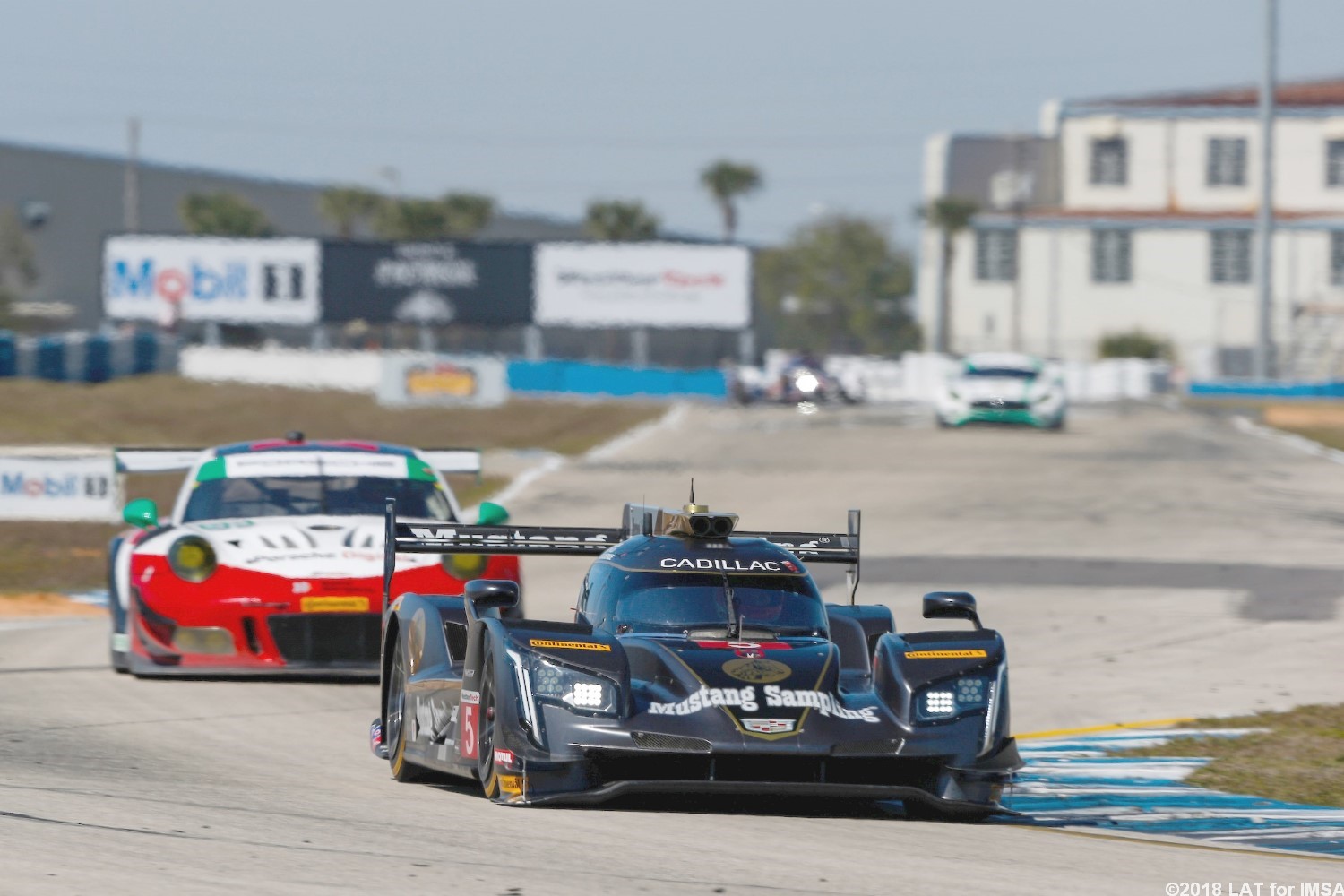 Compared to the Hypercars, the DPi cars are a bucket of antiquated bolts
IMSA has responded to the announcement today that the 2020 LMP 'Hypercar' Regulations have been approved by the FIA World Motor Sport Council.
Its President Scott Atherton has made it clear that IMSA is still committed to its DPi formula, which will run through the end of the 2021 season. It is notable though, that he hasn't ruled out IMSA adopting the new regulations in the future.
"IMSA would like to congratulate our partners at the ACO and FIA on the announcement of the regulations for their new category of cars," said Atherton in the brief statement. "We have appreciated the opportunity to be an active participant of the Technical Working Group which developed these regulations for the new 2020 Hypercar.
"We continue to be committed to the growth of sports car racing worldwide with a focus on maintaining a thrilling and sustainable North American championship.
"Our DPi and LMP2 cars have a current homologation through the end of our 2021 season, so there is time for current and potential DPi manufacturers to evaluate these regulations as we look ahead to any possible evolution of the current platform."
2020 LMP Regulations Released
The FIA has released the 2020 technical regulations for top-class LMP cars, which will be utilised by the FIA World Endurance Championship (including the Le Mans 24 Hours) until 2025.
The set of regulations are now approved and public following today's FIA World Motor Sport Council meeting in Saint Petersburg, Russia. Also agreed was the full 2019/20 FIA WEC calendar, with no changes made, and a few changes to the sporting regulations.
This includes success ballast for GTE Am in the WEC. This was announced for the ELMS earlier this week too, an ELMS spokesperson explaining to DSC that success ballast has been introduced for GTE after a discussion with the teams at the end of the 2018 ELMS season.
Success ballast in the FIA WEC will be imposed for all races aside from the Le Mans 24 Hours.
Changes to pit stop regulations have also been made, from 2019/20 it will no longer be possible to carry out tyre changes at the same time as refuelling. This will be the same in the ELMS too.