FIA Formula 2 Championship 2019 season calendar confirmed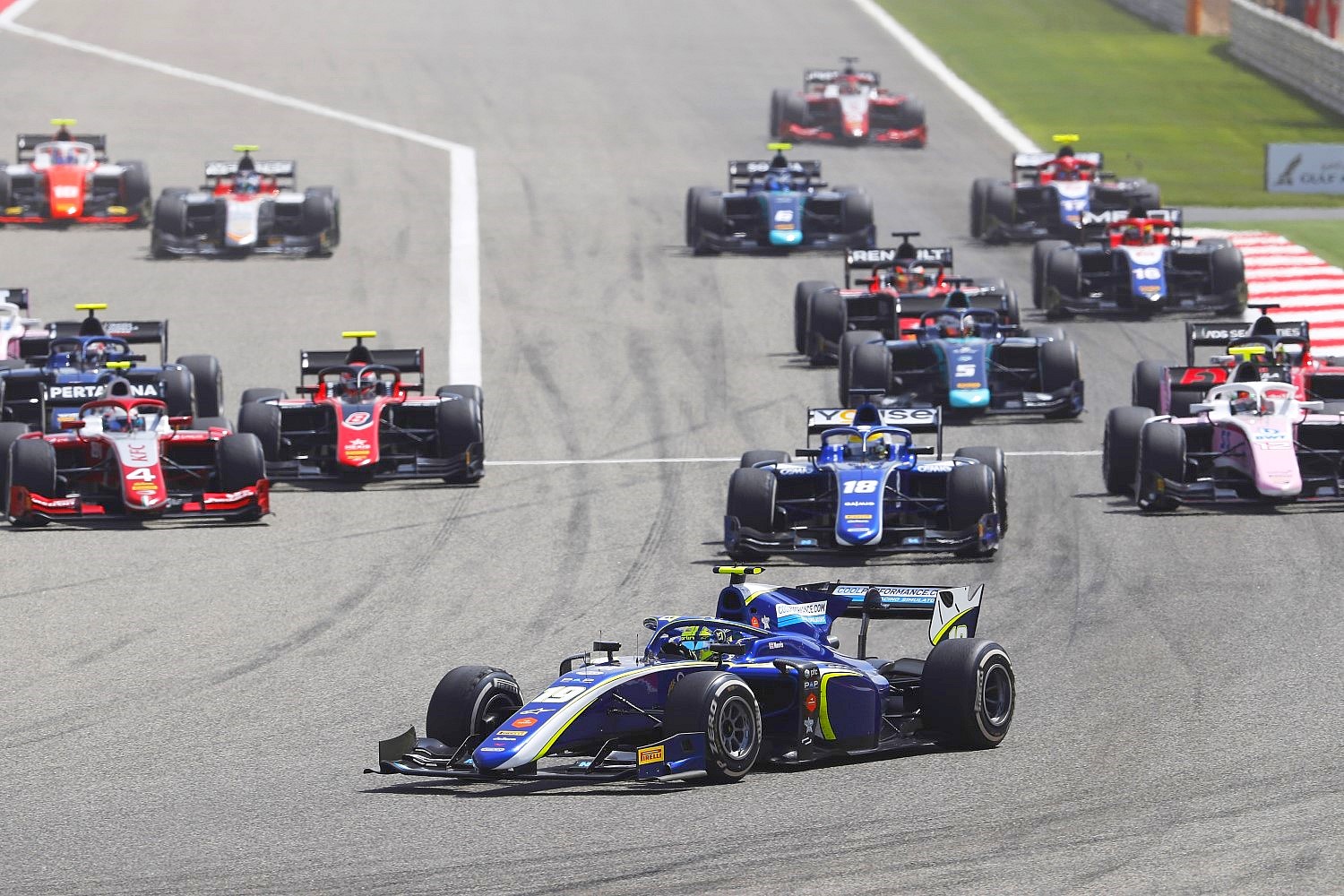 F2 action
The FIA Formula 2 Championship promoter is pleased to confirm that the 2019 calendar will once again comprise twelve rounds in total, all support events of the Formula One World Championship. Just like in 2018, eight rounds will be held in Europe, and there will be four flyaway events to complete the calendar.
The third season of the FIA F2 Championship will open overseas at the Bahrain International Circuit on March 29-31, before moving to Baku a month later on April 26-28. The paddock will go to Europe next, stopping first at Barcelona on May 10-12 and then at Monte Carlo two weeks later on May 23-25.
The month of June will hold two back-to-back events: Le Castellet on the 21-23 and Spielberg on the 28-30. The action will resume in Silverstone on July 12-14, followed by Budapest on August 02-04. After a three-week break, the paddock will gather at Spa-Francorchamps on August 30 – September 01 before going to Monza a week later on September 06-08.
The final two rounds of the season will be flyaway events starting with Sochi on September 27-29 and concluding with Yas marina on November 29 – December 01.
FIA Formula 2 CEO Bruno Michel said: "I am very pleased to confirm that once again all twelve rounds of the 2019 FIA F2 calendar will take place alongside Formula One weekends. It is worth noting that we could have raced on more circuits willing to have F2, but for obvious cost reasons we have decided to limit the number of rounds to twelve.
"This calendar is a good balance between eight rounds held in Europe and four events overseas. It is the same calendar as the current season's which has provided us with great racing and a gripping fight for the title.
"The fact that all rounds take place during a Formula One Grand Prix weekend is a wonderful opportunity for our drivers to race in front of the F1 teams, but also to learn the F1 tracks, to learn how to work quickly and efficiently with limited track time, and to prove their worth overall. The path towards Formula 1 has never been clearer now that Formula 2 and Formula 3 are part of the F1 weekend entertainment."
2019 FIA Formula 2 Championship Calendar
| | |
| --- | --- |
| Date | Venue |
| 29-31 March | Sakhir, Bahrain |
| 26-28 April | Baku, Azerbaijan |
| 10-12 May | Barcelona, Spain |
| 23-25 May | Monte Carlo, Monaco |
| 21-23 June | Le Castellet, France |
| 28-30 June | Spielberg, Austria |
| 12-14 July | Silverstone, Great Britain |
| 02-04 August | Budapest, Hungary |
| 30 August – 01 September | Spa-Francorchamps, Belgium |
| 06-08 September | Monza, Italy |
| 27-29 September | Sochi, Russia |
| 29 November – 1 December | Yas Marina, UAE |