F1 to use artifical intelligence TV graphics in 2019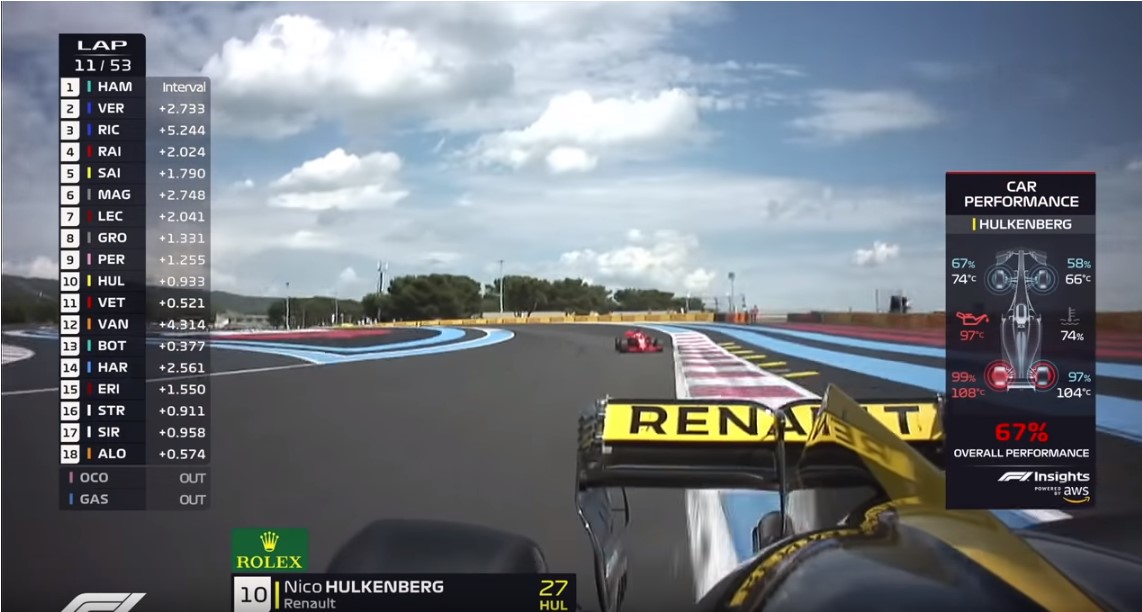 Car Performance Graphics
Speaking at the AWS re:Invent learning conference in Las Vegas, F1's technical boss, Ross Brawn, revealed a number of new TV graphics aimed at enhancing the fan experience.
"For next season we are expanding the 'F1 Insights' for our viewers, by further integrating the telemetry data such as the car position, the tire condition, even the weather, so we can use 'Sagemaker' to predict car performance, pit stops and race strategy," said the Briton. "There will be some exciting new AI integrations into next year's F1 TV broadcast."
Introducing the 'car performance' graphic, he said: "We know that somebody is in trouble: his rear tires are overheating. We can look at the history of the tires and how they have worked and where he is in the race, and machine learning can help us apply a proper analysis of the situation.
"We can bring that information to the fans and make them understand if the guy is in trouble or if he can manage the situation. These are insights the teams always had but we are going to bring them out to the fans and show them what is happening."