2019 F1 Pit Stop Advantage TV Graphics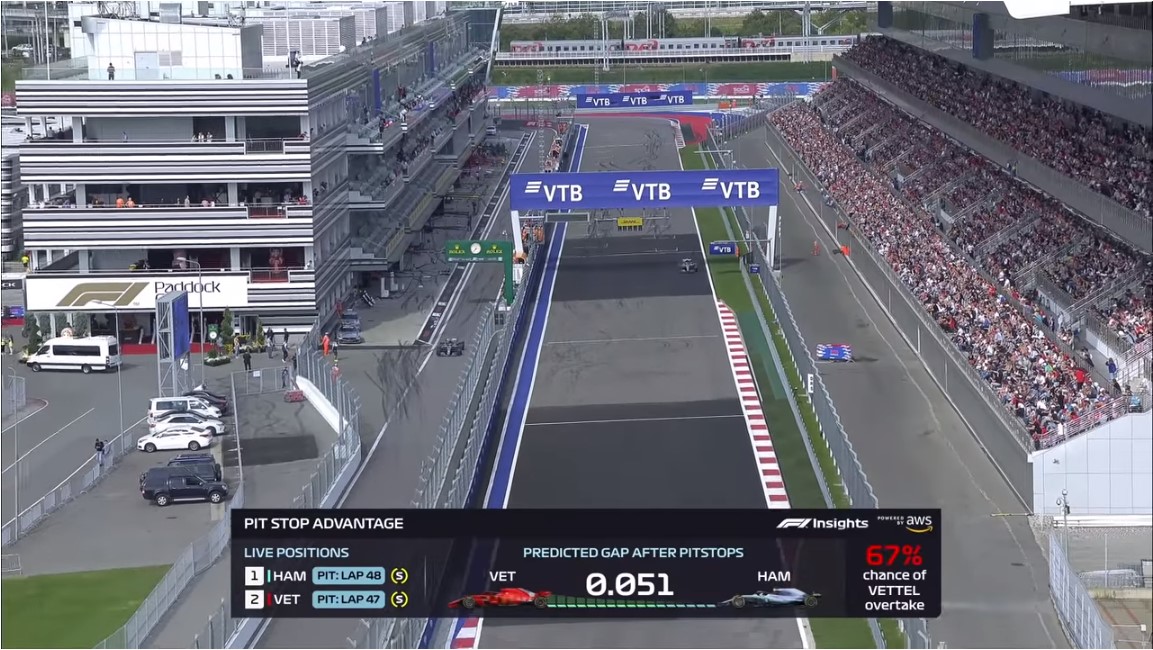 Pit Stop Strategy Graphic
Finally, Ross Brawn introduced the graphic dealing with pit stop strategy.
"Stopping at the right time and fitting the right tire can win or lose a race," he said. "We are going to take all the data and give the fans an insight into why they stopped and when they stopped – did the team and driver make the right call?"
Knowing when to pit can be a race-changing moment. Looking at factors such as tire wear and traffic this graphic will predict whether a driver will overtake the driver in front by pitting either earlier or later.