Latest F1 news in brief – Tuesday
Verstappen hopes to eventually land a Mercedes or Ferrari seat

Verstappen admits post-2020 'plan B'

Ecclestone wants better race seat for Kubica
'Racing Point' to change name again for 2019
Ferrari would have won with Hamilton – Montezemolo
Top two teams could tempt Alonso – Briatore
Muse to headline the Singapore Grand Prix Formula 1 2019 concert
Formula 1 to Offer New 360-Degree VR Channel on Mobile, Smart TVs
Verstappen admits post-2020 'plan B'
(GMM) Max Verstappen says he has a 'plan B' for the future.
Openly frustrated with Renault power in the past seasons, the Dutchman is now looking ahead to Red Bull's new works collaboration with Honda.
"I really like this team, and I'm sure that we can make the fastest car," he told La Gazzetta dello Sport.
"We just need an engine to reach the right level. Next year we have to be strong and create a base for 2020, when our project will fight for the title," said the 21-year-old.
But when asked what will happen if the 2020 plan doesn't work out, Verstappen admitted: "There is always a plan B."
Ecclestone wants better race seat for Kubica
Ecclestone should open his wallet and buy Kubica a better seat if he feels that strongly about it
(GMM) Bernie Ecclestone would have secured a better cockpit for Robert Kubica.
That is the claim of Marcin Czachorski, a former official spokesman for the Polish driver.
Kubica, 33, is returning to the grid in 2019 after an eight year absence due to serious injuries sustained in a rally crash, including a nearly-severed hand.
Former F1 supremo Ecclestone said recently that he wished Kubica had a better car to race next year. Williams finished dead last in 2018.
"I think that if Bernie was still in charge, he would have found a competitive car for Robert," Czachorski is quoted by sport.pl.
"F1 would benefit more from that. But Robert has his own plan and knows the path to take. We just need to trust him a little," he added.
'Racing Point' to change name again for 2019
What other father would buy an entire F1 team so their son could race?
(GMM) Force India's new name for 2019 is not yet set in stone.
On the official 2019 entry list, the FIA revealed that following the buyout by Lawrence Stroll, the Silverstone based team is now known only as 'Racing Point'.
But the name will change again prior to the start of the new season, La Gazzetta dello Sport claims.
"After 10 years, F1 has said goodbye to the name Force India, but it will also say goodbye to Racing Point, which is destined to disappear before the start of the 2019 world championship," read a report by the Italian sports daily.
Ferrari would have won with Hamilton – Montezemolo
Former Ferrari F1 boss Luca di Montezemolo
(GMM) With Lewis Hamilton at the wheel, Ferrari would have won the 2018 world championship.
That is the view of Luca di Montezemolo, the former Ferrari president.
He told Rai radio that Hamilton fully deserved his fifth drivers' title this year, secured at the wheel of his Mercedes.
"This year Hamilton made the difference in his best season since his debut," Montezemolo said.
"He has had moments of weakness and crisis, but this year with Ferrari he would have won.
"I say that not to belittle Vettel, who has every opportunity to rebuild with a competitive car," the Italian added.
Indeed, Montezemolo said losing the title was not all Sebastian Vettel's fault.
"This Ferrari is a very different Ferrari to the one I left in October 2014, in terms of men and mentality," he said.
"Ferrari did a good car this year, which in some situations was even better than Mercedes. But the final part was missing.
"Vettel made some decisive mistakes, but for the world championship you have to do everything to keep him up. He is a driver of the highest order and always close to the team," said Montezemolo.
"In frustration he must be supported, even more so with the arrival of a very strong boy (Leclerc) with a great future.
"Schumacher also made mistakes in the first days, but it is always important to speak clearly in the locker room and support the team in public."
More personally, 71-year-old Montezemolo ruled out ever returning to F1, declaring: "From zero to a hundred, the possibility is less than zero."
Top two teams could tempt Alonso – Briatore
Flavio Briatore before (R) and after his face lift
(GMM) Fernando Alonso will return to formula one "if Mercedes or Ferrari" come knocking.
That is the view of Flavio Briatore, the former F1 personality who is still involved with the retiring Alonso's management.
Spanish sports newspapers quote the Italian as saying: "If there is an offer from Mercedes or Ferrari, would he come back? I think so.
"I cannot know, but in a fantasy market, I think so," Briatore added.
He said those top two F1 teams are the only ones that could tempt Alonso back to a sport that clearly frustrated the 37-year-old in the end.
"There are only two teams. The only other solutions are to finish fourth, fifth or sixth," said Briatore.
"I think with the talent he has, you put him in the right car and he could still be the strongest driver along with Hamilton.
"We will see what happens in a few months or a year," he added.
"He wants a rest, and I think after so many years many like Prost did it as well. Now he needs a period of relaxation.
"He had frustrating years with a ridiculous performance by McLaren but Fernando always behaved impeccably and drove beyond the highest level," said Briatore.
Muse to headline the Singapore Grand Prix Formula 1 2019 concert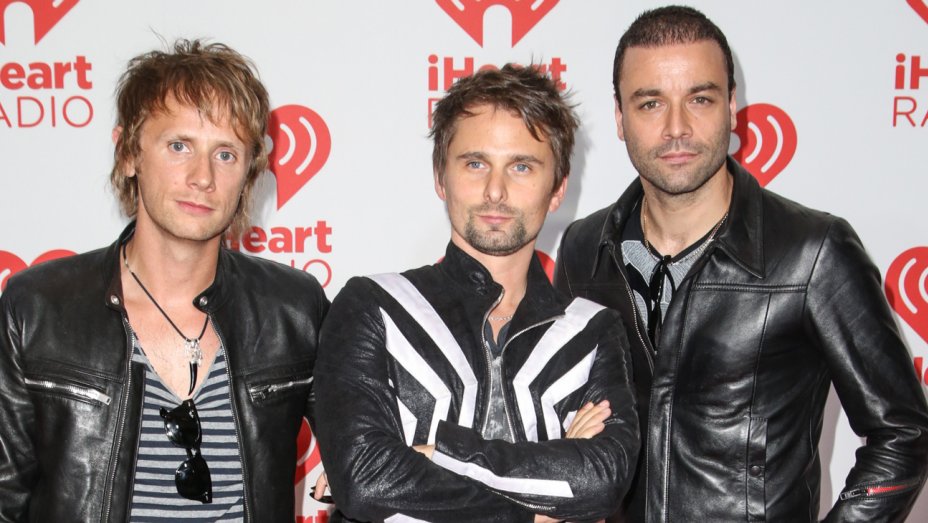 Muse
Already charging your batteries for the next year's F1? You're not alone. Gear up for another high-octane weekend from September 20 to 22 at the Marina Bay Street Circuit as Brit sci-fi rock masters – and one of the world's biggest stadium bands – Muse returns to our shores. They're set to headline the night race's entertainment stage on September 21 at the Padang alongside some of the biggest names in music.
Watch frontman Matt Bellamy bust out the band's greatest hits such as Uprising, Supermassive Black Hole and Starlight at the Zone 4 stage. There's also maximalist tracks like Thought Contagion and Something Human from their latest studio release Stimulation Theory to rock out to.
Joining the Devon trio in the F1 entertainment line-up are legendary DJ Fatboy Slim (real name Norman Cook) who's widely known for his 90's hit Praise You (September 21, Zone 1), reggae icons Toots and the Maytals (September 20, Zone 1 and September 22, Zone 4), and American roots rock duo Larkin Poe (September 21, Zone 1 and September 22, Zone 4), with more acts to be announced soon.
Don't let these acts zoom past you and secure your tickets for the Singapore Grand Prix Formula 1 2019 quick. Tickets are priced from $38 for the single-day platforms and $98 for the single-day grandstands via singaporegp.sg.
Formula 1 to Offer New 360-Degree VR Channel on Mobile, Smart TVs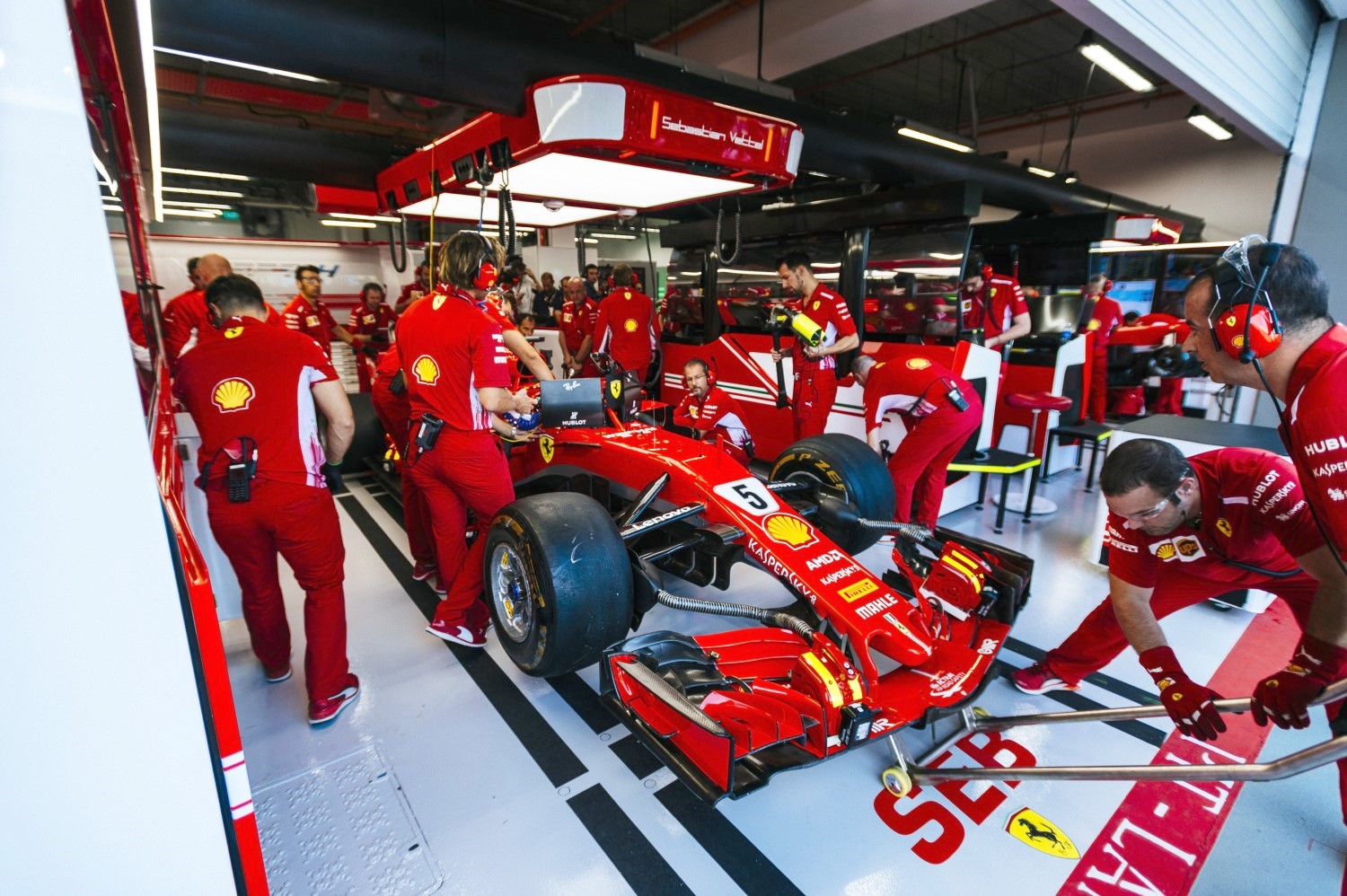 The channel will take hardcore fans behind the scenes
Formula One racing has announced a partnership with virtual reality provider The Dream VR to build a new 360-degree Formula One virtual reality channel inside the company's platform. The channel will utilize 360-degree VR to provide fans with immersive views of various on-site locations during live races.
Upon initial launch of F1's channel, users will experience behind-the-scenes footage of Lewis Hamilton winning the 2018 Mexican Grand Prix, which took place in October. Additional content from the final few races of the 2018 season will also be provided, including material from the season-finale Abu Dhabi Grand Prix. For the 2019 season, the channel will expand to include VR-enabled content from 10 races.
"Formula One is a sport in which the details make the difference: what could be better than offering its fans a chance to experience the races up close, right beside the Paddock Club, in the team garages, and having the independence to decide when and what to see?" said Albert Goma, F1's manager of digital licensing and partnerships, in a press release.
The Dream VR claims its app currently has over three million users. In March, Real Madrid also launched a 360-degree VR channel using The Dream VR platform. The app can be accessed through mobile (iOS and Android), smart TVs (Apple TV and Samsung Smart TV), and VR headsets (Oculus and Google Daydream). Formula 1's new channel will launch before Christmas and be available for download in more than 180 countries.