Walkinshaw Andretti United to test Eaton, Evans in Super2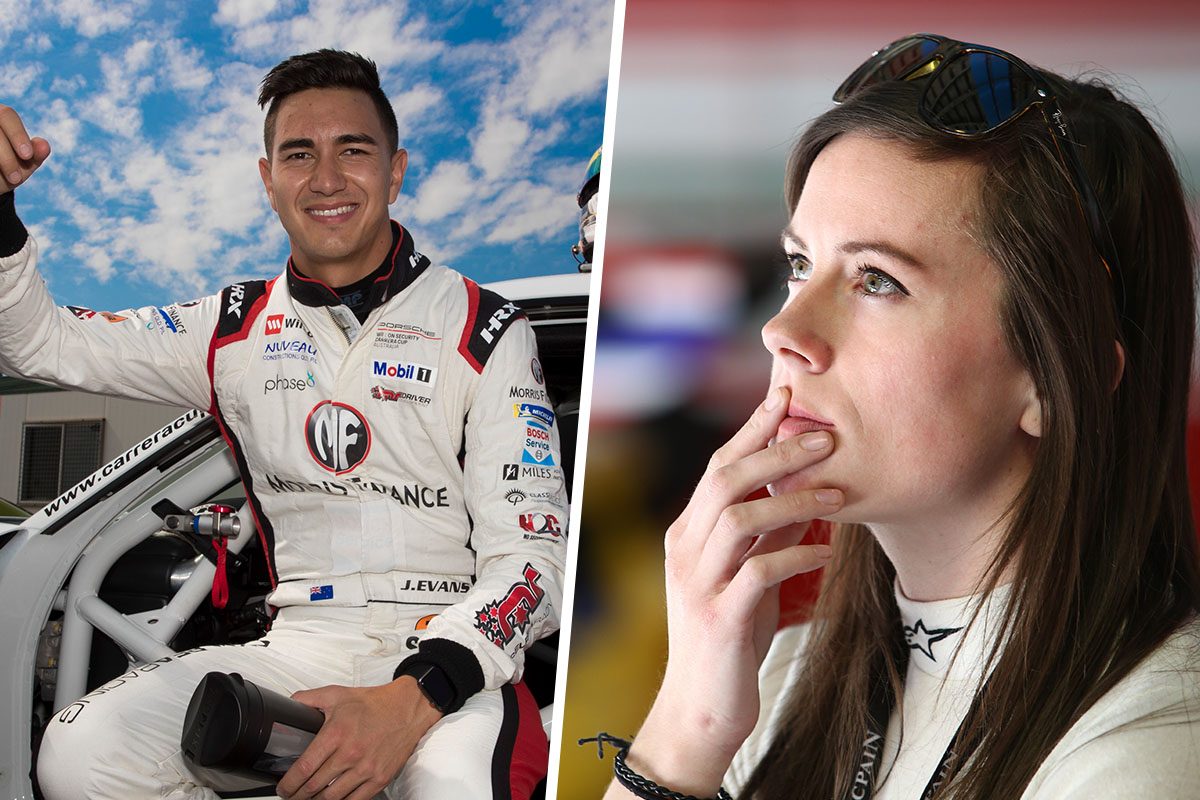 Jaxon Evans and Abbie Eaton
Abbie Eaton and Jaxon Evans will share a Walkinshaw Andretti United prepared Holden VF Commodore at Winton tomorrow as part of an evaluation day.
It will be both driver's maiden appearance in a Supercar with the machine prepared to Dunlop Super2 Series configuration.
The test comes as Eaton looks to launch her career in Australia after rising to prominence as the test driver on The Grand Tour television series.
She also has experience behind the wheel of a replica Peter Brock Commodore as well as seat time racing Mazda MX5s and British GT.
The 26-year-old is also set to test of Matt Stone Racing as she attempts to piece together a Super2 program for 2019 after a visit to the Coates Hire Newcastle 500.
Meanwhile Evans is assessing his options both in Australia and internationally after the New Zealander won the Porsche Wilson Security Carrera Cup Australia series this year.
He then was named the 2018 Porsche Motorsport Junior Program Shootout winner after impressing the German marque during the three day evaluation at Paul Ricard.
"It's extremely exciting for our business to be able to have two young drivers of Jaxon and Abbie's caliber in the car for an evaluation day," Stewart said.
"Jaxon is someone we know well. We are delighted for him and the opportunity he has with the Porsche Motorsport program in Europe, but would love to have him in a car if the opportunity ever arises, calendar permitting.
"Abbie has quickly become a friend of the team, and we were lucky enough to have her in the garage with us at Newcastle.
"We know she is exploring her options for the 2019 season, but it's fantastic that we can provide the opportunity to get behind the wheel of a Supercar for the first time. There's no denying her ability.
"None of this would be possible without the support of Morris Finance. They have been a huge supporter of ours over the last eight-years, as well as Jaxon, once again going above and beyond to give back."
The test will be overseen by Warren Luff who is the team's driver coach alongside his role as co-driver to Scott Pye in the Pirtek Enduro Cup.
Team boss Ryan Walkinshaw has told Speedcafe.com that Super2 is the only category his team would look to expand into as it focuses its efforts of returning to winning ways. Mat Coch/Speedcafe