Ford To Build Hybrid Mustang By 2020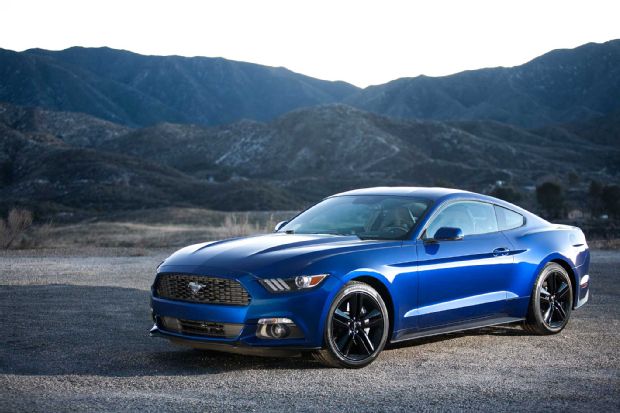 A 4-cylinder hybrid Mustang won't roar like a lion. It will sound more like a sewing machine
Ford announced that it will offer a Mustang Hybrid, one of seven hybrid or electric vehicles the automaker plans to launch in the next five years. The six other electrified vehicles are: two pursuit-rated hybrid vehicles; an F-150 Hybrid that can operate as a generator; an all-electric SUV with a 300-mile range; an autonomous vehicle intended for taxi and ride-sharing duties; and a plug-in hybrid Transit Custom for the European market.
The Mustang Hybrid will be built at Michigan's Flat Rock Assembly Plant and could be the first performance-oriented hybrid from the company to actually deliver performance. Honda's CR-Z was the first hybrid from a major manufacturer to try to bring economy and a sporty drive, yet it left critics disappointed. With the Mustang Hybrid, Ford promises "V8 power and even more low-end torque." That got our attention.
The newest four-cylinder turbocharged ponycars are fun to drive and offer respectable performance. We could also get used to the fuel economy. Add V8 levels of power to the 30+mpg highway rating of the EcoBoost Mustang and you've got a recipe for a daily driver grand touring car that's just as comfortable commuting as it is passing semis on the highway.