Deletraz ends 2018 season testing on top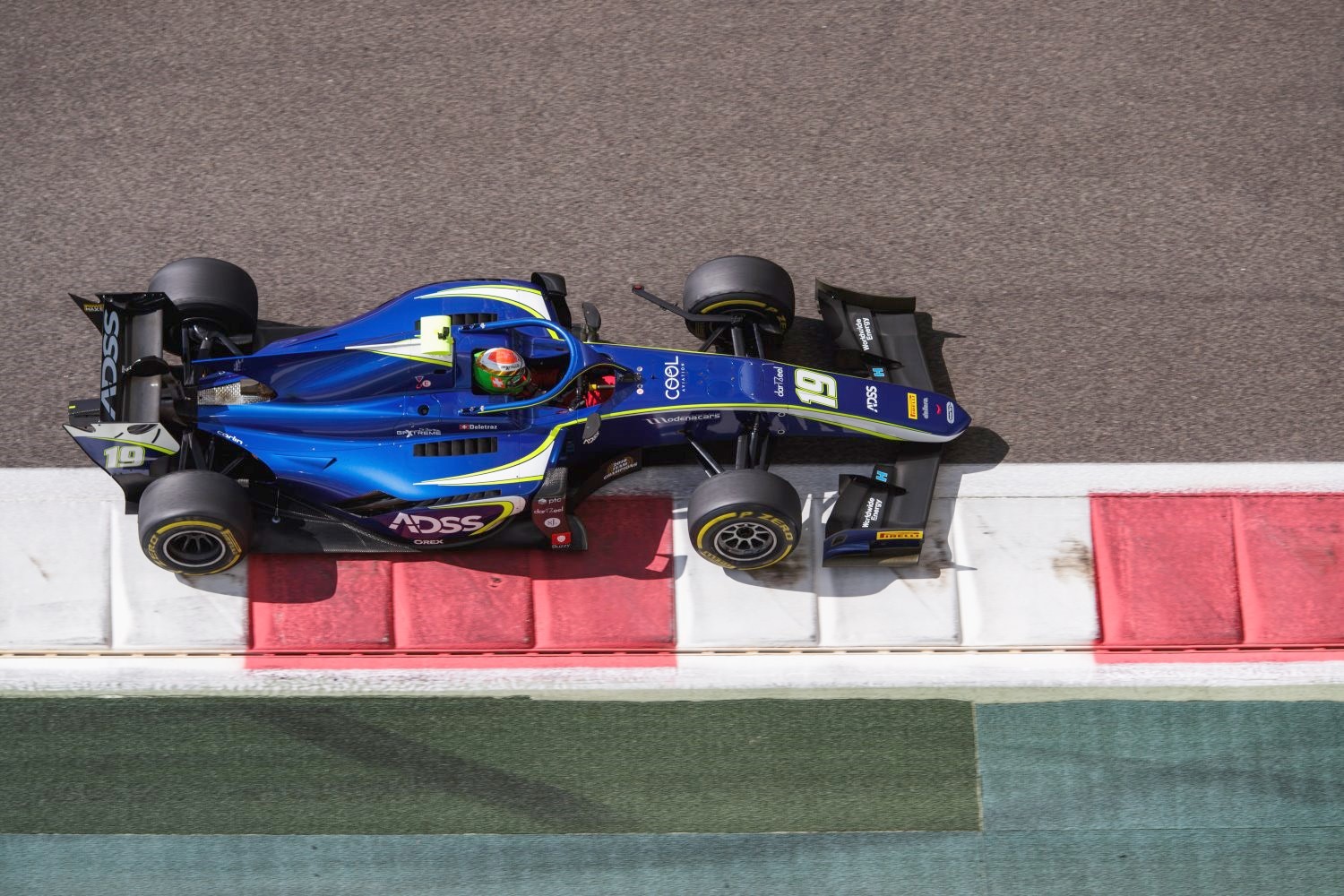 Louis Deletraz
Louis Deletraz wrapped up his 2018 F2 season in style: the Swiss set the quickest laptime of the three days of post-season testing in today's evening session at the Yas Marina Circuit. He clocked in a time of 1:49.638 with a Carlin car. Luca Ghiotto and Nicholas Latifi completed the top 3.
The final day of post-season testing in Abu Dhabi saw Carlin's Nobuharu Matsushita set the early pace after all the drivers fed onto the track, eager to start their long run programs for the next two hours and a half.
At the thirty minute mark, reigning GP3 Champion Anthoine Hubert improved on the Japanese's best to move to the top of the timesheet with a lap time of a 1:51.323. Fifteen minutes later, Nicholas Latifi also found some pace to improve on the Frenchman's time by 2 hundredths.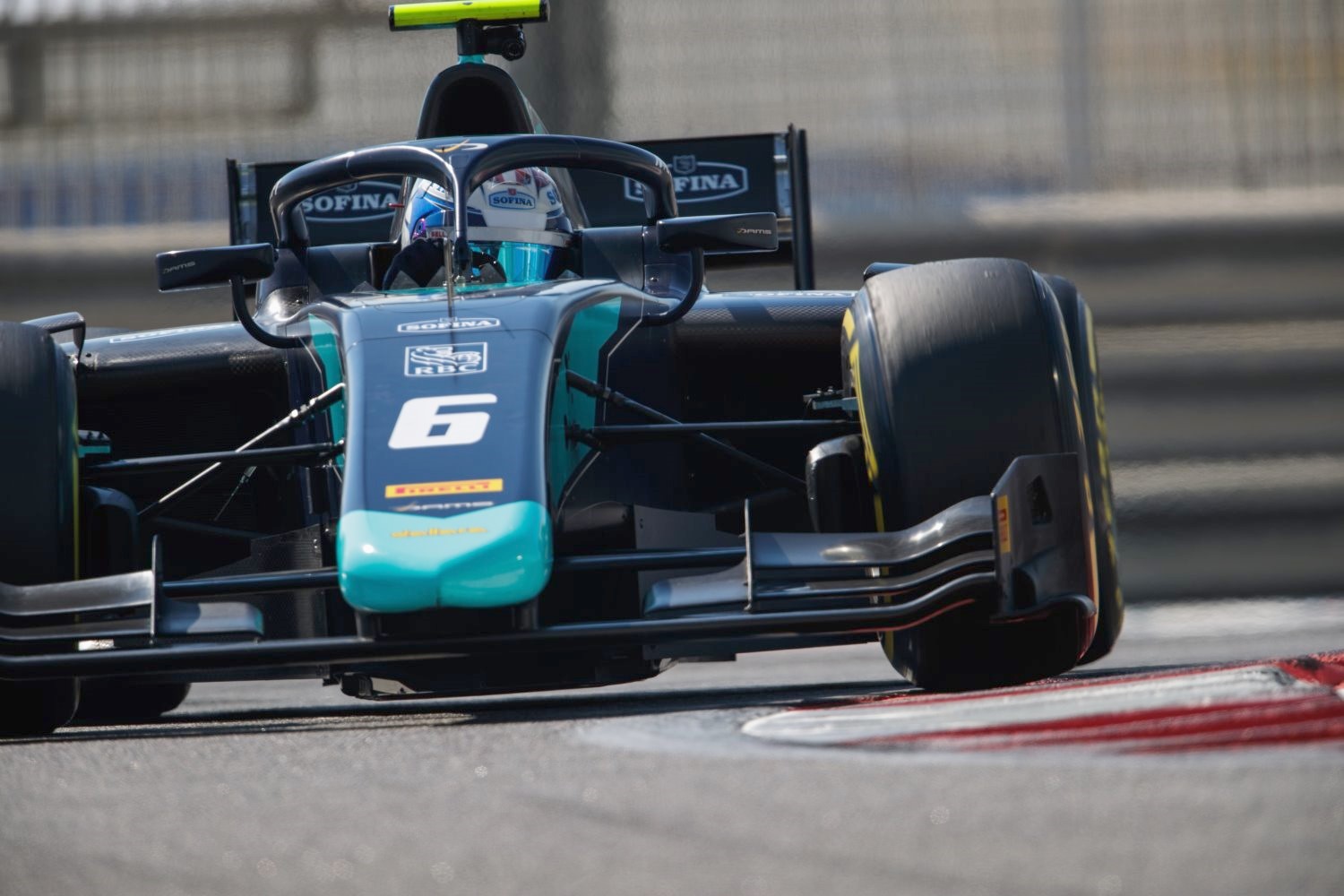 Latifi
Nothing changed at the top of the timesheet until the checkered flag while Juan Manuel Correa moved up to P3 ahead of Sergio Sette Camara, newcomer Richard Verschoor, returnee Tatiana Calderon, Jack Aitken, Leonardo Pulcini, Matsushita and Deletraz.
Verschoor set the early pace in the evening session until Deletraz improved on the Dutchman's laptime. Forty-five minutes in, Ghiotto broke the 1m50s barrier on new tires to go top in a 1:49.904, but fifteen minutes later, Deletraz put his head down and lapped the track three tenths quicker. That was enough to keep the top honors until the checkered flag.
Behind the two men, Latifi, Guanyu Zhou, Sette Camara, Giuliano Alesi, Matsushita, Nikita Mazepin, Verschoor and Mick Schumacher rounded the top 10.
This concludes the 2018 FIA Formula 2 season.
2018 Post-season testing – Day 3: morning session classification
| | | | | |
| --- | --- | --- | --- | --- |
| POS | DRIVER | TEAM | TIME | LAPS |
| 1 | Nicholas Latifi | DAMS | 1:51.312 | 35 |
| 2 | Anthoine Hubert | MP Motorsport | 1:51.323 | 29 |
| 3 | Juan Manuel Correa | Charouz Racing System | 1:51.359 | 31 |
| 4 | Sergio Sette Camara | DAMS | 1:51.379 | 28 |
| 5 | Richard Verschoor | MP Motorsport | 1:51.564 | 26 |
| 6 | Tatiana Calderon | Charouz Racing System | 1:51.583 | 29 |
| 7 | Jack Aitken | Campos Vexatec Racing | 1:51.594 | 32 |
| 8 | Leonardo Pulcini | Trident | 1:51.857 | 32 |
| 9 | Nobuharu Matsushita | Carlin | 1:52.051 | 40 |
| 10 | Louis Deletraz | Carlin | 1:52.402 | 25 |
| 11 | Ralph Boschung | BWT Arden | 1:52.520 | 29 |
| 12 | Ryan Tveter | BWT Arden | 1:52.731 | 22 |
| 13 | Marino Sato | Campos Vexatec Racing | 1:53.315 | 21 |
| 14 | Guanyu Zhou | RUSSIAN TIME | 1:55.636 | 52 |
| 15 | Giuliano Alesi | Trident | 1:55.931 | 31 |
| 16 | Sean Gelael | PERTAMINA PREMA Theodore Racing | 1:56.114 | 43 |
| 17 | Luca Ghiotto | RUSSIAN TIME | 1:56.145 | 32 |
| 18 | Nyck De Vries | ART Grand Prix | 1:56.292 | 40 |
| 19 | Nikita Mazepin | ART Grand Prix | 1:56.312 | 41 |
| 20 | Mick Schumacher | PERTAMINA PREMA Theodore Racing | 1:56.595 | 41 |
2018 Post-season testing – Day 3: morning session classification
| | | | | |
| --- | --- | --- | --- | --- |
| POS | DRIVER | TEAM | TIME | LAPS |
| 1 | Louis Deletraz | Carlin | 1:49.638 | 29 |
| 2 | Luca Ghiotto | RUSSIAN TIME | 1:49.904 | 25 |
| 3 | Nicholas Latifi | DAMS | 1:49.976 | 38 |
| 4 | Guanyu Zhou | RUSSIAN TIME | 1:50.036 | 33 |
| 5 | Sergio Sette Camara | DAMS | 1:50.092 | 40 |
| 6 | Giuliano Alesi | Trident | 1:50.136 | 34 |
| 7 | Nobuharu Matsushita | Carlin | 1:50.139 | 21 |
| 8 | Nikita Mazepin | ART Grand Prix | 1:50.480 | 29 |
| 9 | Richard Verschoor | MP Motorsport | 1:50.501 | 28 |
| 10 | Mick Schumacher | PERTAMINA PREMA Theodore Racing | 1:50.522 | 27 |
| 11 | Jack Aitken | Campos Vexatec Racing | 1:50.663 | 31 |
| 12 | Leonardo Pulcini | Trident | 1:50.718 | 24 |
| 13 | Nyck De Vries | ART Grand Prix | 1:50.729 | 33 |
| 14 | Anthoine Hubert | MP Motorsport | 1:50.790 | 38 |
| 15 | Sean Gelael | PERTAMINA PREMA Theodore Racing | 1:50.841 | 28 |
| 16 | Marino Sato | Campos Vexatec Racing | 1:51.202 | 34 |
| 17 | Ryan Tveter | BWT Arden | 1:51.309 | 32 |
| 18 | Ralph Boschung | BWT Arden | 1:51.750 | 26 |
| 19 | Juan-Manuel Correa | Charouz Racing System | 1:54.232 | 55 |
| 20 | Tatiana Calderon | Charouz Racing System | 1:54.924 | 40 |