U.S. regains the crown it lost 10 years ago
Making America Great Again, one day at a time
Once he's done calling out the AP, CNN, ABC, NBC, MSNBC and CBS as "fake news" and slamming Democrats about immigration laws, Donald Trump just might tweet out this story.
And he'd have good reason to.
After a decade long absence, the U.S. has regained the distinction of most competitive country in the world, according to the World Economic Forum. In fact, only Japan made a bigger improvement of all 140 countries in the survey.
"Economic recovery is well under way, with the global economy projected to grow almost 4% in 2018 and 2019," said the report, which measures economies by 98 indicators to determine how close they are to the ideal state of competitiveness.
The last time the U.S. held the crown was before the financial crisis led the entire global economy into a tailspin..
Here's how the top 10 shakes out: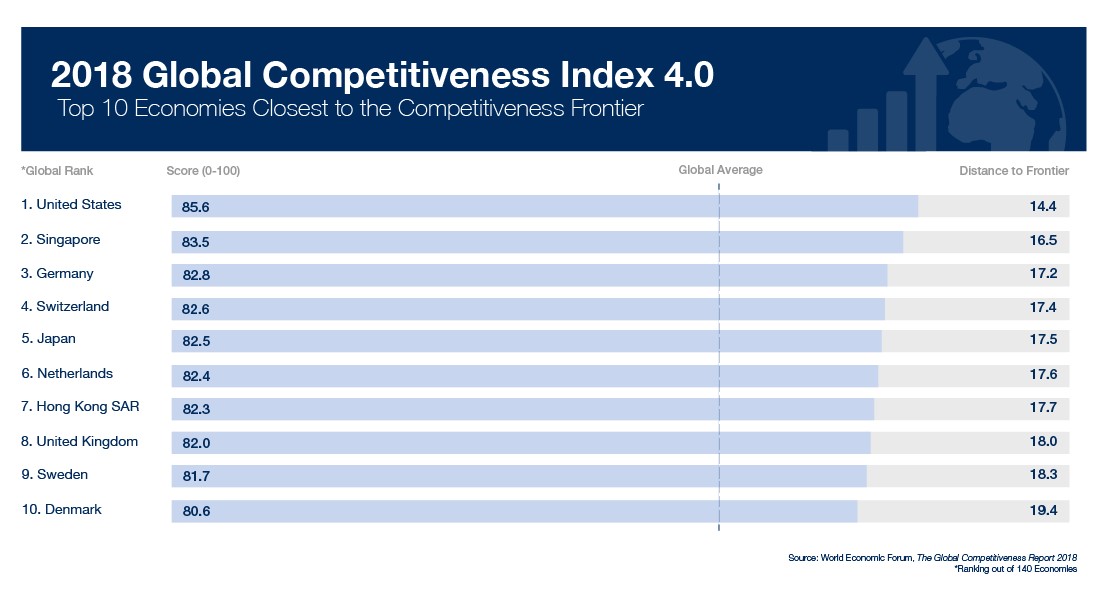 Click to enlarge