Demand for gasoline wanes as electric car sales advance: report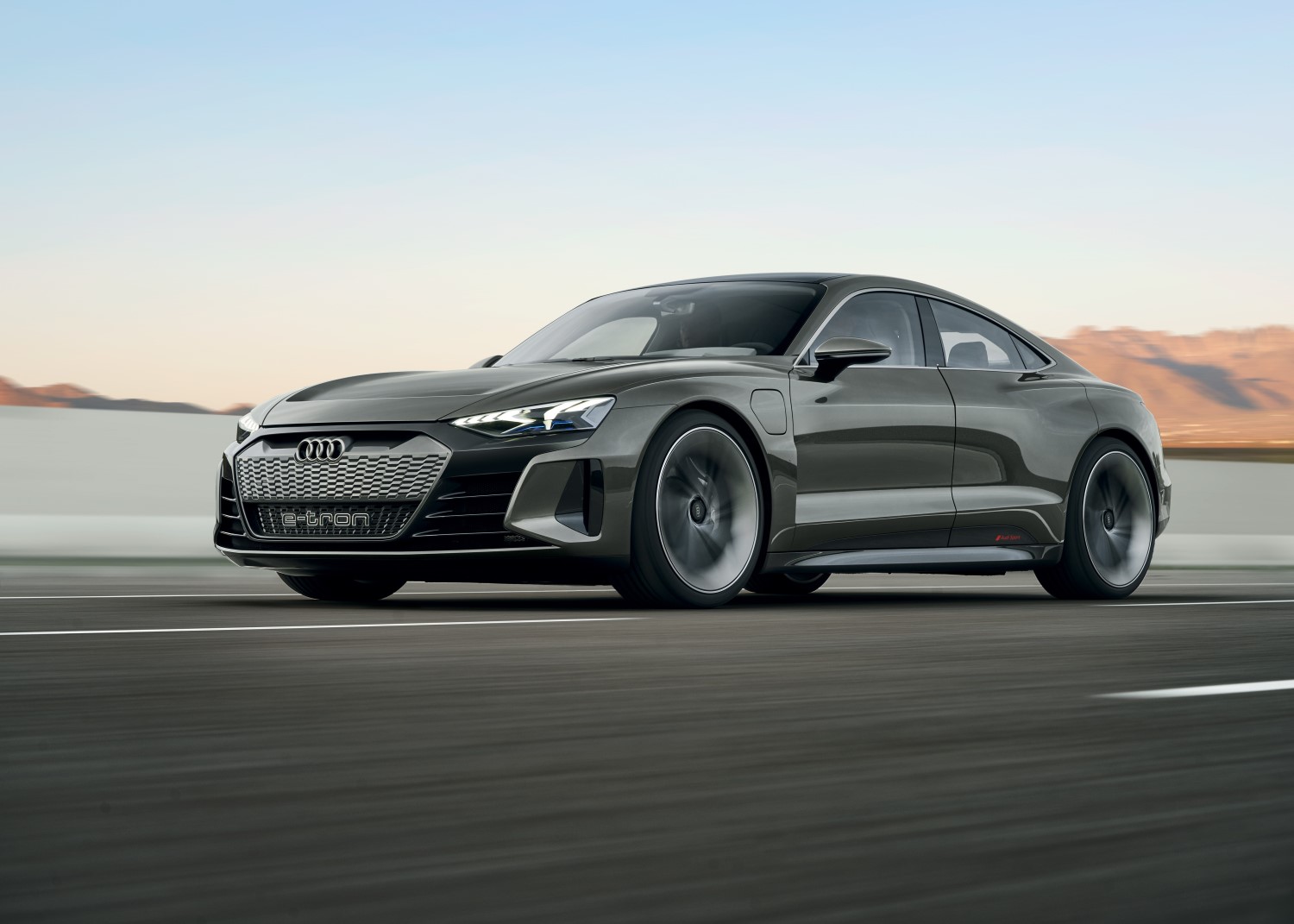 Cars like the Audi E-Tron GT will drive cars owners away from internal combustion engine cars
Americans' appetite for gasoline is slowing and could fall further as electric car sales continue to bite into gasoline demand.
Electric vehicles sales are expected to make up 36 percent of new car sales by 2040, or in the most extreme scenarios, 100 percent of new car sales in the U.S. Europe and China, according to new analysis by the energy research firm from Wood Mackenzie.
Wood Mac projected that at this rate of adoption of electric vehicles would displace 5.5 million barrels a day of oil, although in an extreme scenario that could be as high as 11 million barrels a day. If the current pace of reducing emissions of carbon dioxide, a major cause of global warming produced by fossil fuels such as oil, natural gas and coal, the global demand for oil would peak in 2036. If the pace accelerates, global oil demand could peak as soon as 2031.
That, of course, has big implications for the economy of Houston, where most of the world's biggest energy companies have headquarters or significant operations.
"The global energy transition will continue to progress, led in large part to technologies and (carbon dioxide reduction) trends we're already seeing in the marketplace – the rise of renewables, growth in electric vehicles, electrification of end-use demand, increasing efficiency," said David Brown, senior analyst at Wood Mackenzie, in a statement.
The auto industry's bullish outlook on electric vehicles was highlighted this week when GM announced it will stop making its hybrid, the Chevy Volt, in favor of focusing on electric and autonomous vehicles. Fossil fuels, however, are not going to vanish. Even in an extreme scenario, fossil fuels will still make up 77 percent of global energy demand through 2035, according to Wood Mackenzie
While Americans are still consuming lots of gasoline, demand is flattening as vehicles become more fuel efficient. The could mean lower profit margins — even losses — on motor gasoline for refineries along the Gulf and East coasts, the U.S. Energy Department said in a note Wednesday.
Higher gasoline prices for most of this year has hurt gasoline demand, the Energy Department said. In the short-term energy outlook released earlier this month, the Energy Department estimated that U.S. gasoline consumption fell 1.3 percent in October compared to the same time last year, the sixth month this year with year-over-year declines.
For the first three weeks of November, estimated monthly gasoline consumption averaged about 9.2 million barrels per a day, a decrease of 262,000 barrels per a day since last November.
"Gasoline production has outpaced demand,"the Energy Department said, "and inventories have increased beyond their normal seasonal levels, lowering gasoline prices and, as a result, gasoline margins."
Gasoline refining margins are an indicator of profitability. Margins have reached some of their lowest October and November levels seen in the past five years, according to the Energy Department. Gulf Coast refineries saw motor gasoline margins fall from 27 cents per gallon in the first half of the year to 1 cent a gallon in October. Marissa Luck/Houston Chronicle