New premium infield RV area planned near Talladega's start-finish line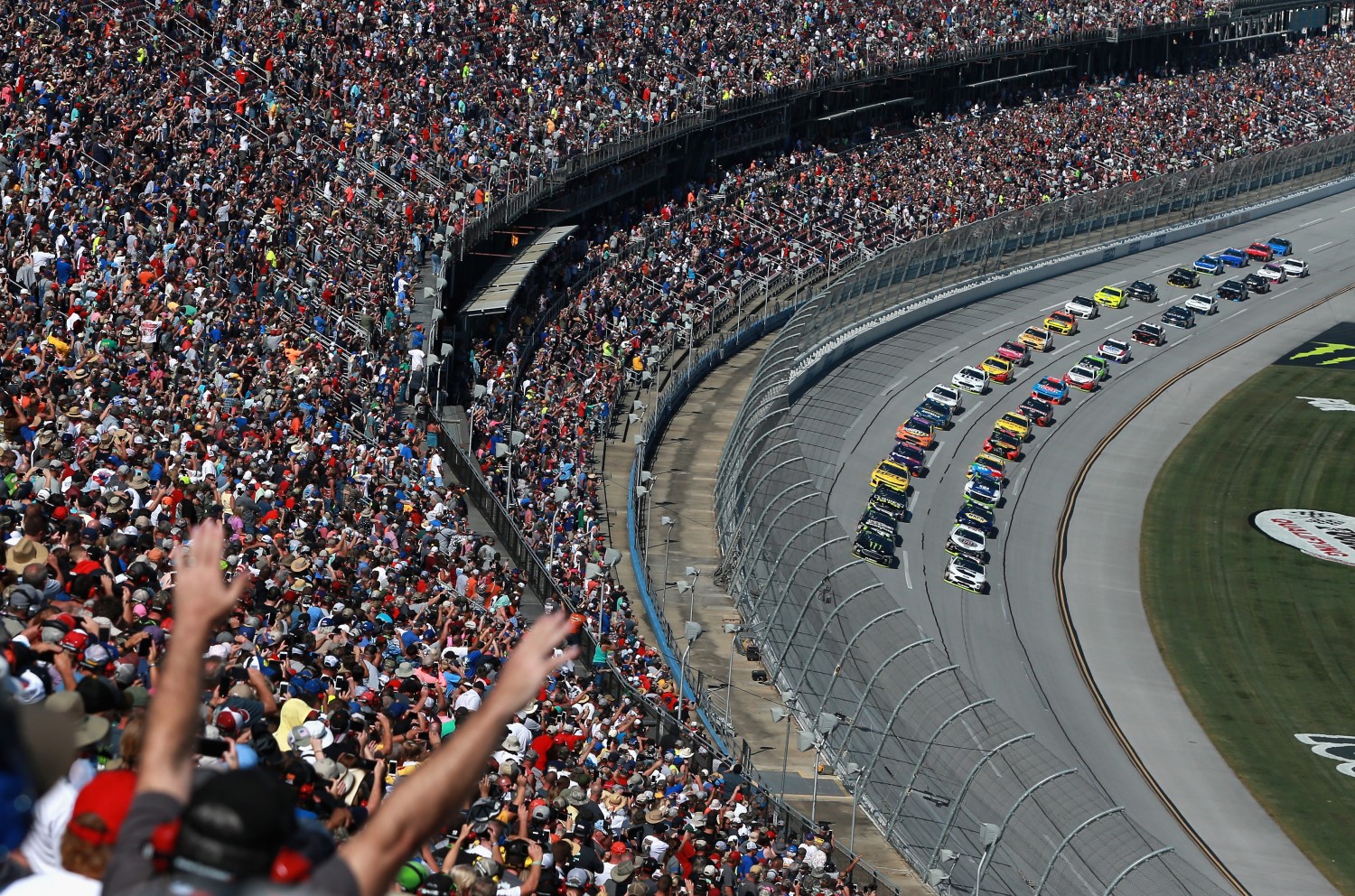 Talladega
For decades, fans in the Talladega Superspeedway frontstretch grandstands located near Turn 1 have been treated to some of NASCAR's closest finishes at the venue's legendary start-finish line. Beginning with this spring's GEICO 500 weekend from April 26-28, campers will have the opportunity to forever experience the thrill of the track's epic checkered flag conclusions from the comfort of their RVs in the new Finish Line Premium RV area.
Adding RV upgrades and amenities is a major aspect of Talladega's $50 million Transformation redevelopment project, which will showcase several new renovations that will crank up the fan experience to the next level at Alabama's historic 2.66-mile complex during its 50th Anniversary. Construction is already underway for a new Turn 3 Oversized Vehicle Tunnel that is also scheduled to open in time for the spring race weekend. The 2-lane underpass will be large enough to accommodate RVs and give campers 24-hour access to the infield starting Wednesday of race week. New Infield Shower Trailers are also set to be completed for spring of 2019.
The Finish Line Premium RV reserved area, which will be located on the inside of the track just past the start-finish line, will add 67 paved RV camping spots perfect for both motorhomes and fifth wheels. Each spot will be 21 feet by 50 feet in size and provide full hookups to power, water and sewer. The area, which will give fans a bird's-eye view of the field of drivers as they cross the start-finish line and head off into Turn 1, will also be secured and have designated quiet times.
An all-inclusive package is available for campers who reserve a slot in the Finish Line Premium RV area for Talladega's spring 2019 tripleheader weekend, highlighted by two 5-day infield admission passes and two Sunday Pre-Race Pit Pass Upgrades, which give guests access to an array of activities to see like the Drivers Meeting red carpet entry, the Pre-Race Driver Q&A session and Driver Introductions.
Guests may purchase up to eight additional infield admissions per account, including ones that come with a Sunday Pre-Race Pit Pass Upgrade. Buyers will also receive a camping placard, one tow vehicle pass and the option to purchase a maximum of two infield parking spots per account in the "Infield Hospitality Parking" lot.
When the 2019 fall race weekend rolls around, guests will have their first chance to explore the new interactive Garage Fan Zone Experience, the star centerpiece of the Transformation infield project. The area will allow fans to view teams, cars and inspection stations up-close in the new Monster Energy NASCAR Cup garage, as well as relax in a new 35,000-square-foot Open Air Club (includes a 41-foot video board and bar), and enjoy Wi-Fi, concession and souvenir stands, a guest services center and first-aid station.
For the October '19 weekend, guests in the Finish Line Premium RV area will receive two 3-day Garage Fan Zone Experience Passes in lieu of two Sunday Pre-Race Pit Pass Upgrades (in spring) and can choose to upgrade any additional admissions with Garage Fan Zone Experience Passes. All other benefits will remain the same.
Fans can reserve a Finish Line Premium RV spot for $2,600 per race or $5,200 for the season in Row 1, while slots in Row 2 cost $2,500 for a race and $5,000 for the season.
For more information on Talladega's Transformation infield project and to purchase spots in the Finish Line Premium RV, fans are encouraged to visit www.talladegasuperspeedway.com or call 855-518-RACE (7223).