Latest F1 news in brief – Friday
Ocon, no check, no drive

Ocon eyes Williams, Force India roles for 2019

Ricciardo admits 2018 'hardest season'
Schumacher 'perceives encounters' – archbishop
Bottas slump was Mercedes' only 2018 flaw – Brawn
Polish minister defends Kubica sponsorship
Renault sets podium target for 2019
Verstappen 'regrets' not having raced Alonso
Team bosses admit "time is tight" on Concorde Agreement
Toro Rosso confirms Brendon Hartley axe
Ocon eyes Williams, Force India roles for 2019
(GMM) Esteban Ocon has admitted his role for 2019 could involve driving duties for as many as three F1 teams.
The Frenchman has lost his race seat at Force India, but it is strongly rumored that he will be back on the grid in 2020, perhaps in Valtteri Bottas' place at Mercedes.
22-year-old Ocon's continuing support by Mercedes will mean he is not only reserve driver for the works team, but perhaps also for Force India and Williams.
"Of course it's always better to race than to not race," he told France's Auto Hebdo. "But I will have a lot of work anyway.
"It seems I will have even more to do than before," Ocon revealed. "I will go to all of the grands prix and work on the simulator, and we will try to give me as much work as possible on the track.
"Perhaps I will take part in tests with Force India and Williams as well," he said. "Mercedes continues to support me and believe in my grand prix career, and I hope everything will work out," he said.
Ricciardo admits 2018 'hardest season'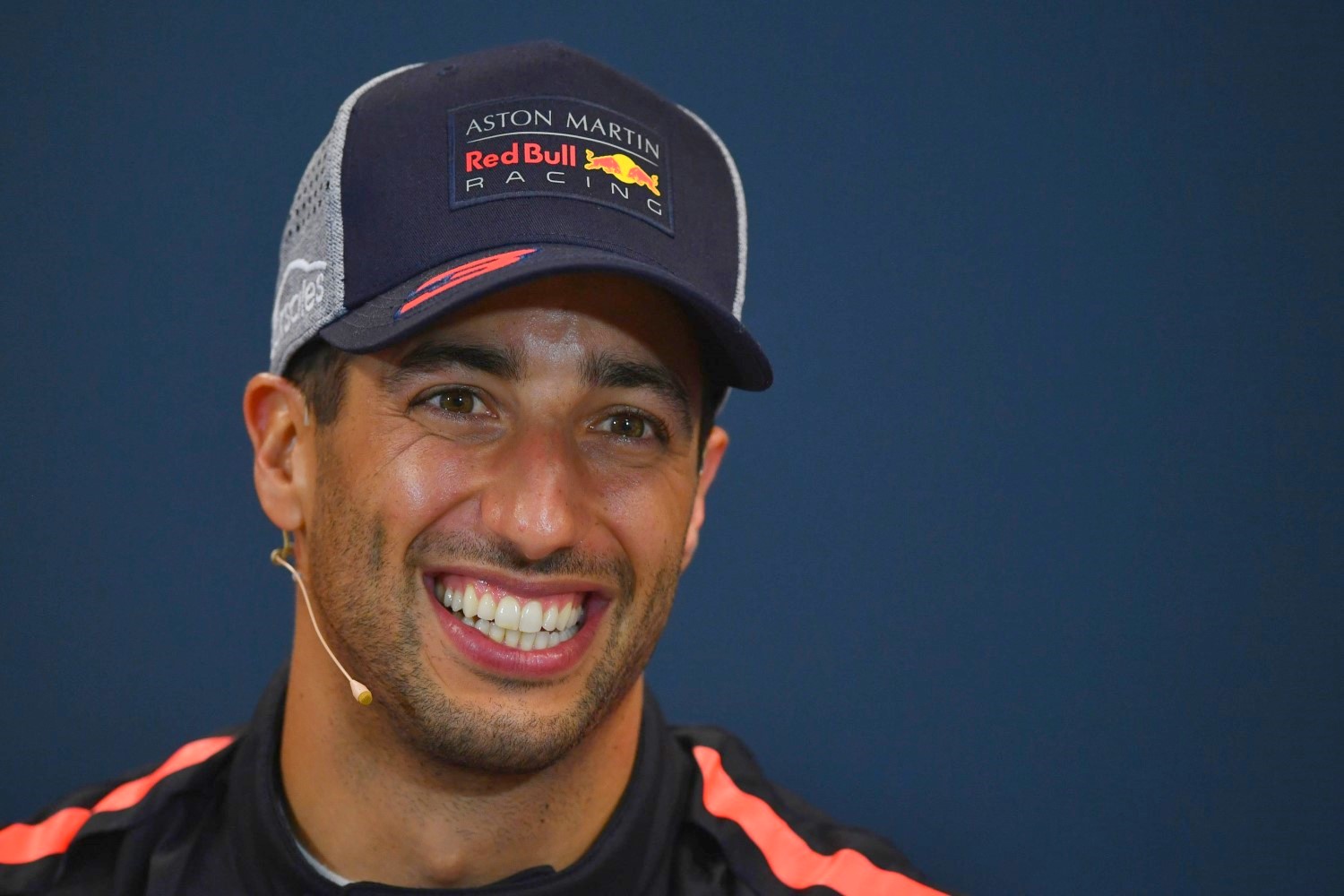 Daniel Ricciardo
(GMM) Daniel Ricciardo thinks 2018 will make him "stronger" in the future.
That is despite the fact that he said this year was actually the "hardest" in his entire career.
"100 per cent yes," the Australian said.
Ricciardo had highs in 2018, but also lows amid technical trouble with his Red Bull, the strength of his teammate Max Verstappen, and his decision to switch to Renault for 2019.
"There was the contract stuff, the high of Monaco, the low of the DNFs — mentally it's tested me," he said.
"But I feel it's only going to make me stronger down the track."
Many believe it was the ascension of Verstappen that made Ricciardo's 2018 so difficult, and prompted his decision to leave Red Bull.
"I think Max Verstappen is threatening to become the fastest all-round driver in formula one, and I think that's hit Ricciardo hard," Sky F1 commentator Martin Brundle said.
"To an extent, Max has had done to him what he did to Seb Vettel at Red Bull."
Ricciardo agrees with Brundle that 2018 knocked him around psychologically, and is therefore looking forward to his annual return home to Australia.
"I love home and I love the summer but I think this year more than any other year, it'll be so nice to get home and to switch off," he said.
"I don't think I'm going to tell any of my mates when I get home — I think I want just three or four days with myself," said Ricciardo.
Schumacher 'perceives encounters' – archbishop
Schumacher in 2012
(GMM) A German archbishop has given key insights into the physical condition of F1 legend Michael Schumacher.
Before the archbishop Georg Ganswein's comments to the German magazine Bunte, the world was basically in the dark about the former Ferrari and Mercedes driver's health.
But Ganswein, who met with Schumacher in the summer of 2016, has revealed that the seven time world champion is basically unable to communicate.
"I didn't want to pray on the spot with him because I could not know if he would want that," he said.
"But one senses that he perceives encounters and has an inner dialogue with himself," Ganswein added. "You can feel that the proximity of his family is important to him."
The archbishop also said that, at the beginning of his visit with Schumacher at his home in Switzerland, "a therapist brought Michael into the living room".
He said Schumacher's hands were "warm" and his face "fuller" than fans would be accustomed to.
Meanwhile, Michael's son Mick is pressing the throttle on his ascension to formula one.
In Abu Dhabi, the 19-year-old tested a Formula 2 car for the first time ahead of his debut in the F1 feeder series in 2019.
"The difference to Formula 3 is huge," said the young German. "The performance on the straights is scary."
Schumacher Jr admits he thought hard about stepping up to F2 — the final category before formula one.
"I often wondered 'am I ready?'" he said. But he said he is still not in a rush in his quest for a long career in F1.
"We take one step at a time. There's no hurry," Schumacher is quoted by Blick.
Bottas slump was Mercedes' only 2018 flaw – Brawn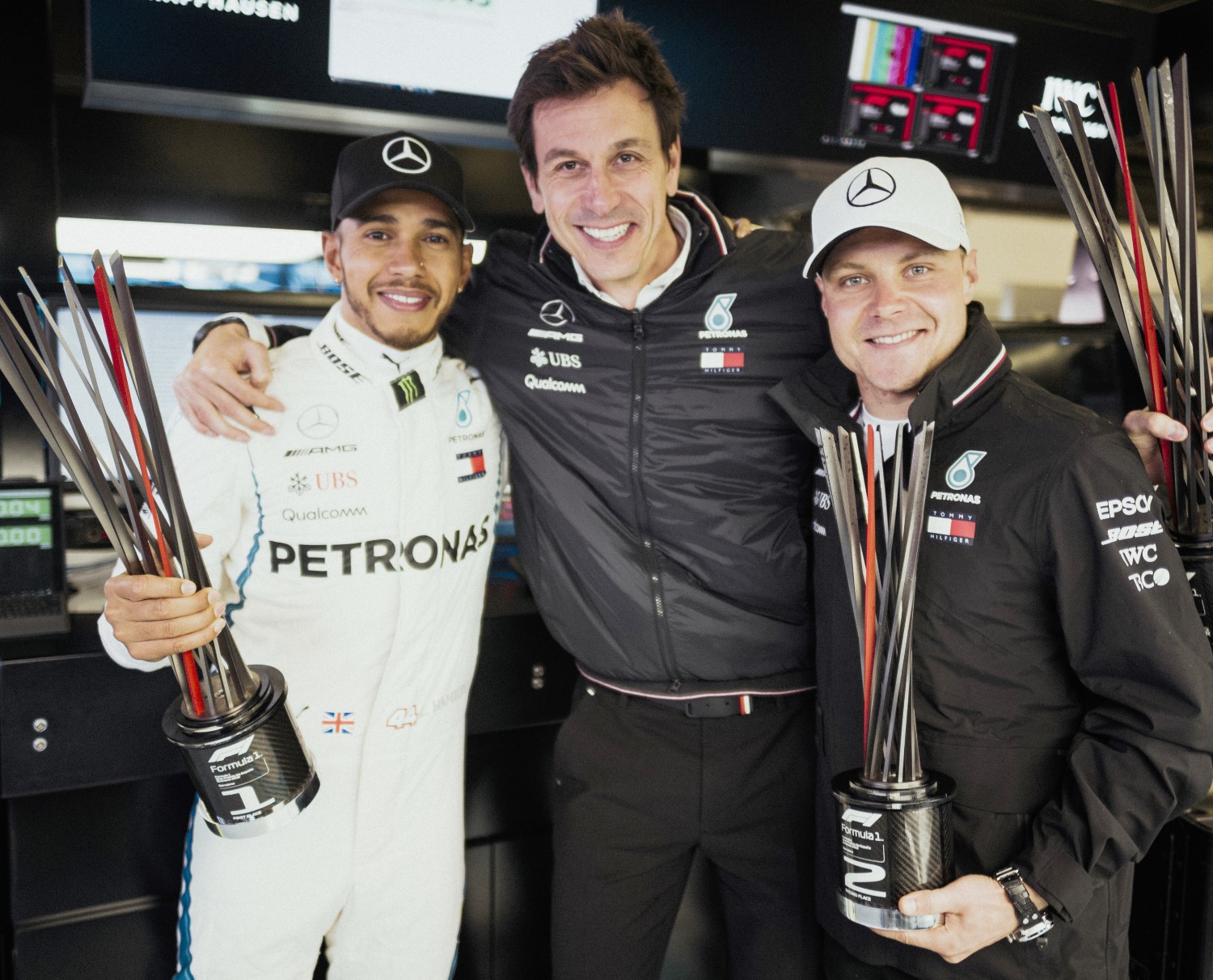 From left, Hamilton, Wolff and Hamilton's blocker
(GMM) The only real flaw in Mercedes' title-winning 2018 season was the performance of Valtteri Bottas.
That is the view of F1 sporting boss Ross Brawn.
An experienced team boss after his time with Ferrari and Mercedes, Brawn praised Toto Wolff for upping the German team's game in the face of the stronger challenge put up by Ferrari.
"The only slight flaw, if there can be one in a season like this, was the performance of Valtteri Bottas," Brawn said.
He said one of the problems suffered by the Finn was Mercedes' occasional decision to impose 'team orders' on Bottas to favor Lewis Hamilton.
Brawn said those decisions were "understandable".
But "The result was that he (Bottas) seemed rather out of sorts by the end of the campaign," he explained.
Indeed, Bottas left Abu Dhabi admitting that he wanted to "just disappear" after a disappointing season.
"I definitely feel a bit drained at the moment, and it is difficult to see many positives from the year," said the Finn.
Polish minister defends Kubica sponsorship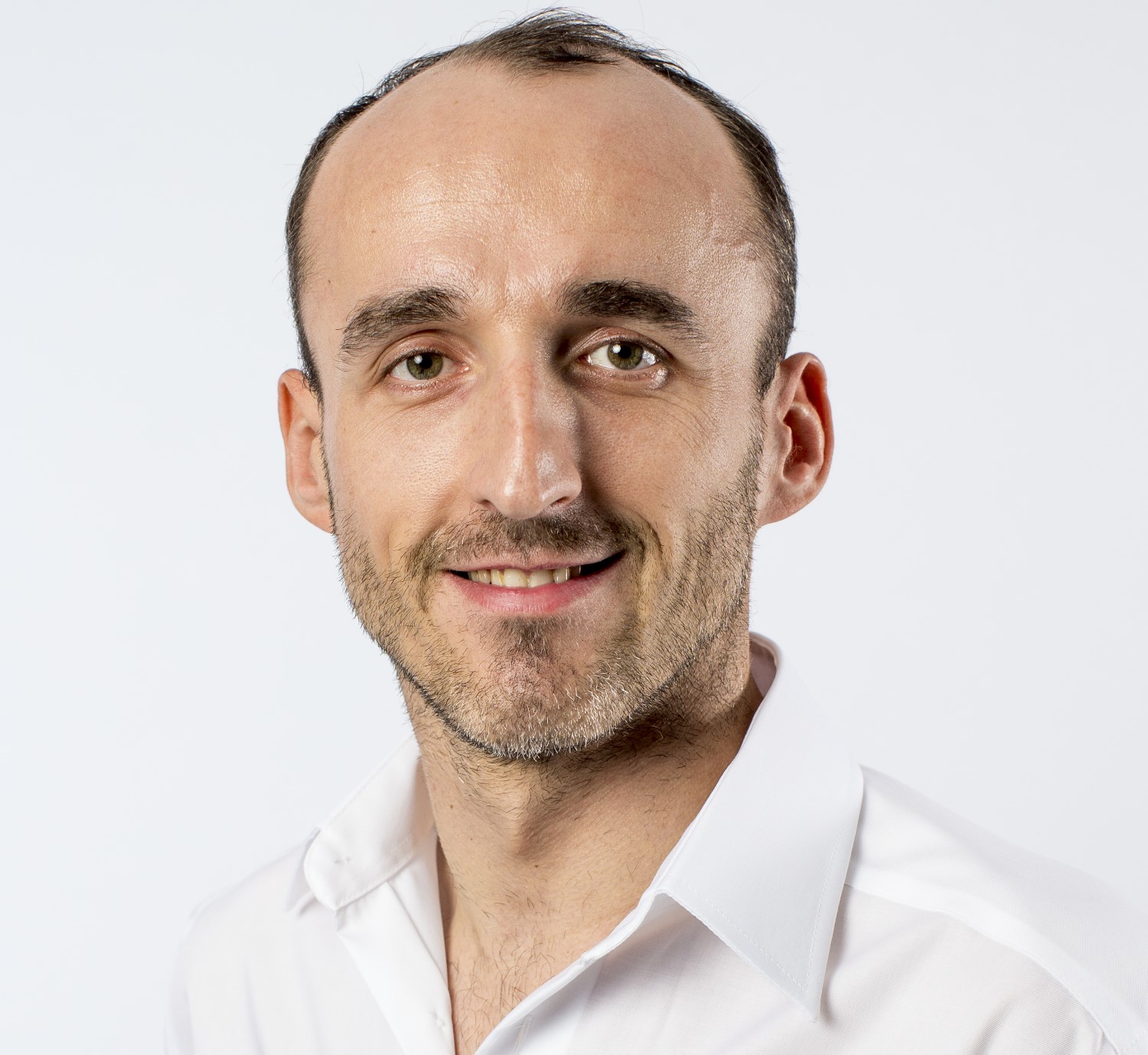 Kubica, has check, will drive
(GMM) Poland has defended the financial investment into Robert Kubica's return to formula one.
Just days after signing Kubica for 2019, Williams also announced that Polish oil company PKN Orlen is sponsoring the British team.
Poland's State Treasury is PKN Orlen's leading shareholder with almost 28 per cent of the shares and votes.
The move to sponsor Williams was defended by Polish sports minister Witold Banka, a former 400m sprinter.
"Many companies have found that it is better to sponsor athletes directly than to give money to sponsoring sports associations," he told Wilkowicz Sam na Sam.
Grand prix winner Kubica, 33, is returning to F1 after an eight year absence due to his permanent right arm injury.
"Robert Kubica arouses emotions all over the world, as he is one of the most recognized Poles," minister Banka added. "Investing in such a story is justified."
Renault sets podium target for 2019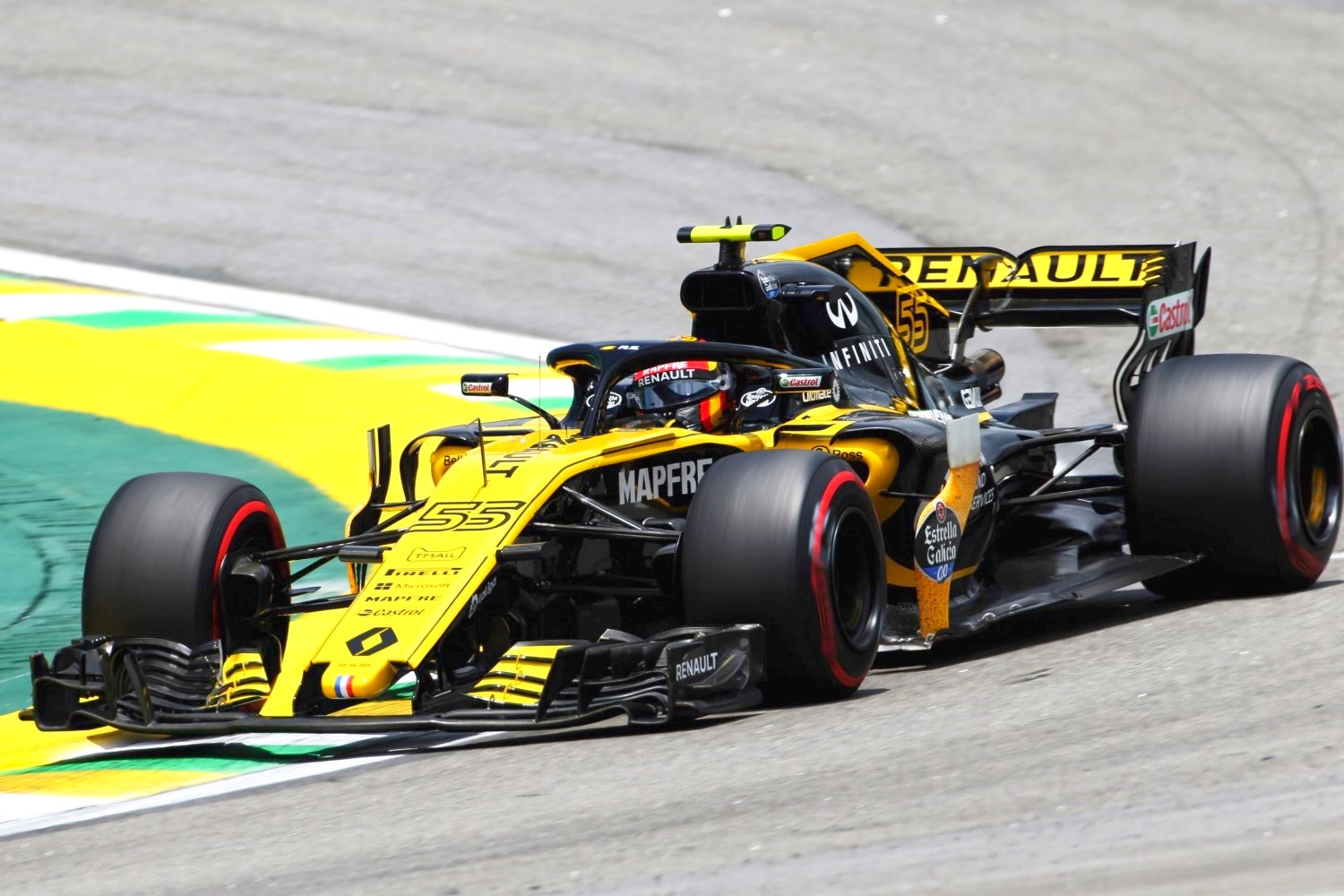 Can Renault be fast enough in 2019 to get a podium?
(GMM) Outgoing Renault racing president Jerome Stoll has set the target of a podium for the French works team in 2019.
Renault had targeted getting closer to the top three teams this year, and although fourth overall, team officials and drivers admitted the performance and development could have been better.
Stoll, who is retiring on December 31, said Renault underestimated how difficult it would be after buying Lotus in late 2015.
"We largely underestimated the state in which the team was in," he told France's Auto Hebdo.
"Many people had left, very little investment had been made. We knew it was going to be difficult, but we ended up in a much more difficult situation than expected," he added.
But Stoll said Renault has been making huge efforts to restructure the team for the future.
"Thanks to Cyril Abiteboul, who has been able to give the impetus, we are a team with a very special identity and it is something that makes me proud," he said.
"We were ninth in 2016, sixth last year and fourth this year, which is a first step in which we have set up all the foundations," said Stoll. "The next step for Renault is the podium."
Verstappen 'regrets' not having raced Alonso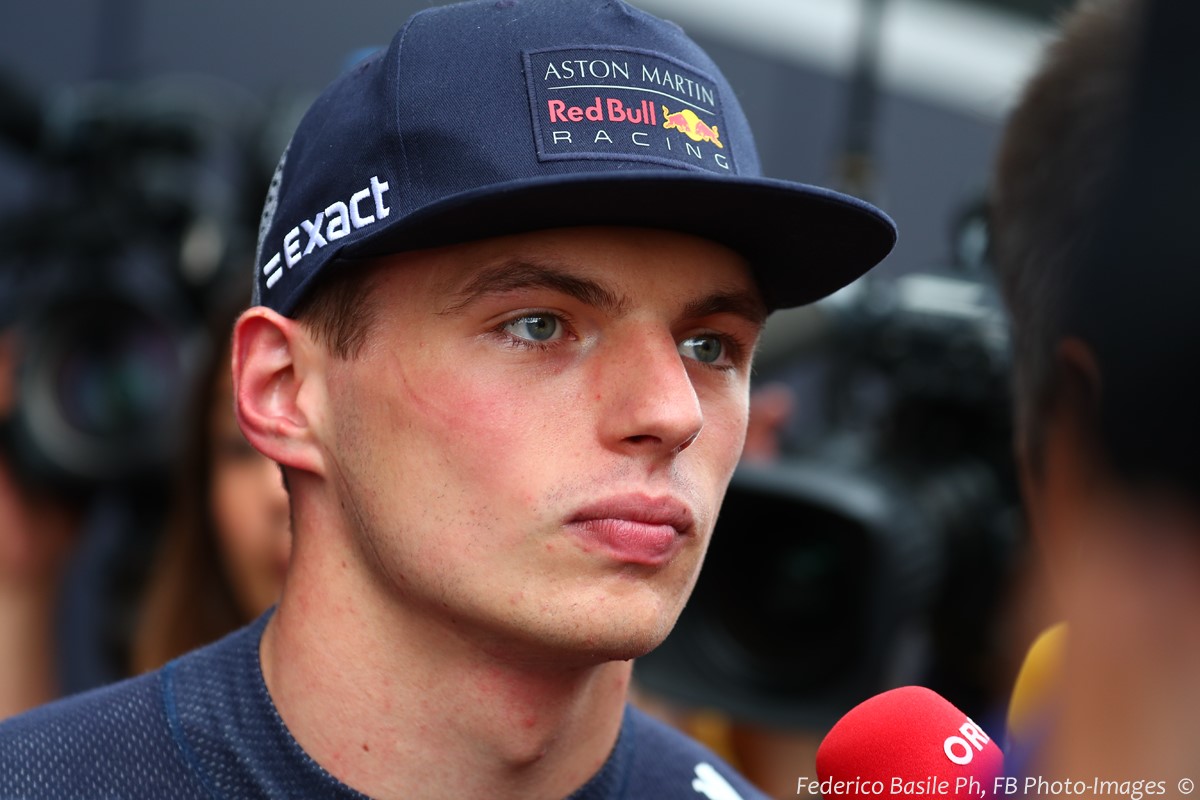 BS. You did not see Max pushing for Alonso to be his teammate next year after Ricciardo said he was leaving did you?
(GMM) Max Verstappen says he regrets not being able to take on Fernando Alonso in F1.
Dutchman Verstappen, 21, is arguably a F1 great of the future, but he grew up watching Alonso take on legends like Michael Schumacher.
"It's a shame that I have never been able to face him," the Red Bull driver told France's Auto Hebdo.
"Yes, he was in F1 when I got there, but I was never able to fight with him because he was at the back of the pack because of the problems they (McLaren) had," Verstappen said.
"That is something I may regret.
"I raced Seb, I raced Lewis and it was a great experience, but I never raced Fernando. And it had always been him who was fighting against the others when I watched the races on TV," Verstappen added.
Team bosses admit "time is tight" on Concorde Agreement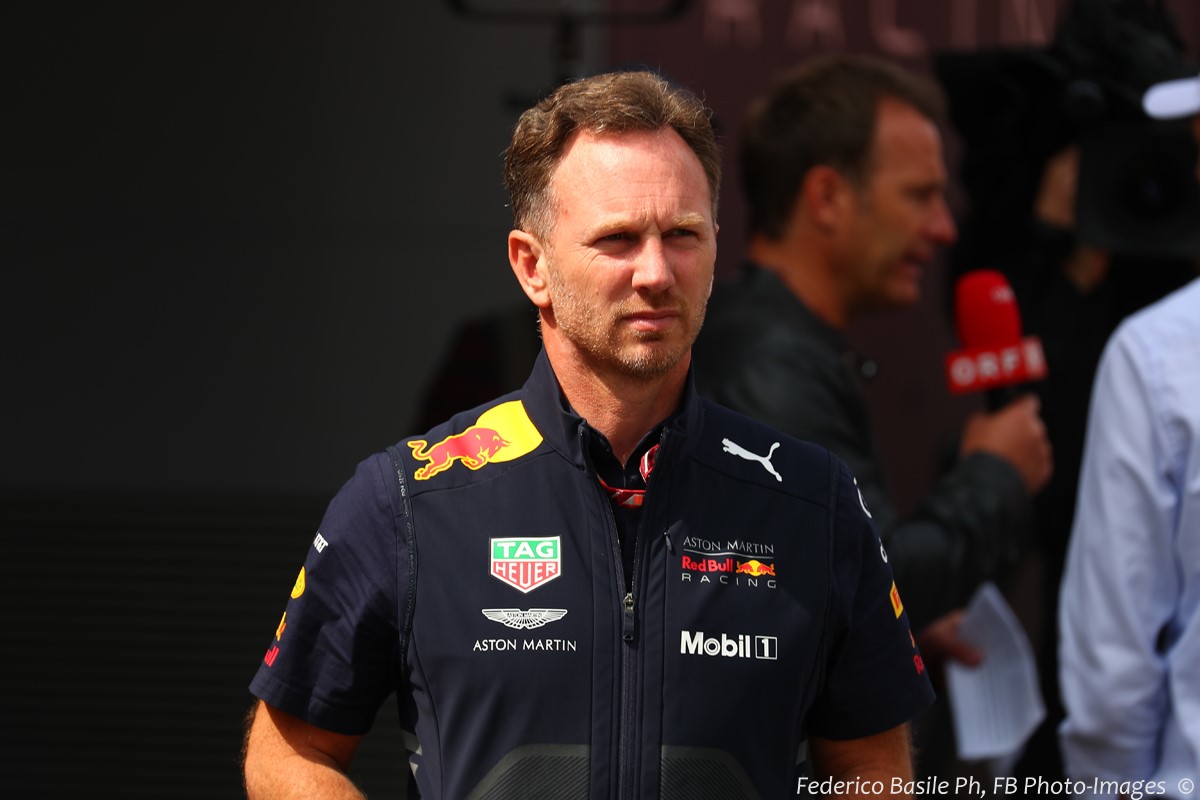 Horner does not feel their close to an agreement
The current Concorde Agreement, the agreement that holds the sport together, legally binding the teams to Formula One, runs out at the end of 2020.
While there has been much rhetoric, there is still no clear sign of the concerned bodies – the teams, the FIA and the Formula One Group – reaching agreement.
"It's a bit like Brexit," says Christian Horner of the situation. "We've got to find a deal, we've got to find a solution.
"There's 24 months," he adds. There's a hard stop, which is at the end of 2020 and there's only the simple factors of money, regulations and commercial plans for the future to sort out… So what could possibly hold that up!"
"I think we're running out of time," agrees Otmar Szafnauer, "the later we leave it, the higher the cost to react to whatever changes or differences there are going to be.
"Hopefully by the end of this year we'll have some clarity on regulations, governance and financial distribution," he adds in what can only be viewed as admirable optimism or extreme naivety."
"It's fair to say that it's tight," says Cyril Abiteboul. "That's why it's important that we stay steady and try to be supportive of what FOM's new management is trying to achieve – because we need visibility.
"When you talk to sponsors, new sponsors not in Formula One, they want to have visibility," he continues. "They need to have at least three years visibility and we can't offer three years any more. Because it's only two years that's left on the current Concorde – so clearly we are really pushing but also helping stakeholders to try to come up with a clear plan, if or what, on each of those aspects which are important aspects."
"The time, it's quite tight, so we need to move quickly," admits Maurizio Arrivabene, "but in the meantime we need to avoid any move that could damage our company.
"I'm talking about Ferrari as I think my colleagues, they are talking about the company that they are representing," he adds.
"So, the time is quite tight, but we don't have any hurry to move forward and maybe to create a mess.
"Talking about something that is in front of us now," he continues. "We have regulation for next year, they were supposed to give more possibility to the overtaking, at the moment the first feedback that I got from our driver is that most probably that objective is not achieved.
"The result is that we are spending a huge amount of money next year to change our car, then we need also to sit together and to understand how could be the situation for the engine cost for 2021 and maybe thinking about that – because we are continuously talking about cost cap but at the moment, I'm going to see the costs, that they are increasing instead of decreasing.
"So, we need to stop a bit and, instead of rushing, we need to think on what we are doing now, because what we are doing now, it could potentially influence future decisions."
"Maurizio said it all. I would share his opinion," adds Toto Wolff, nine little words that encapsulate the problem going forwards.
Toro Rosso confirms Brendon Hartley axe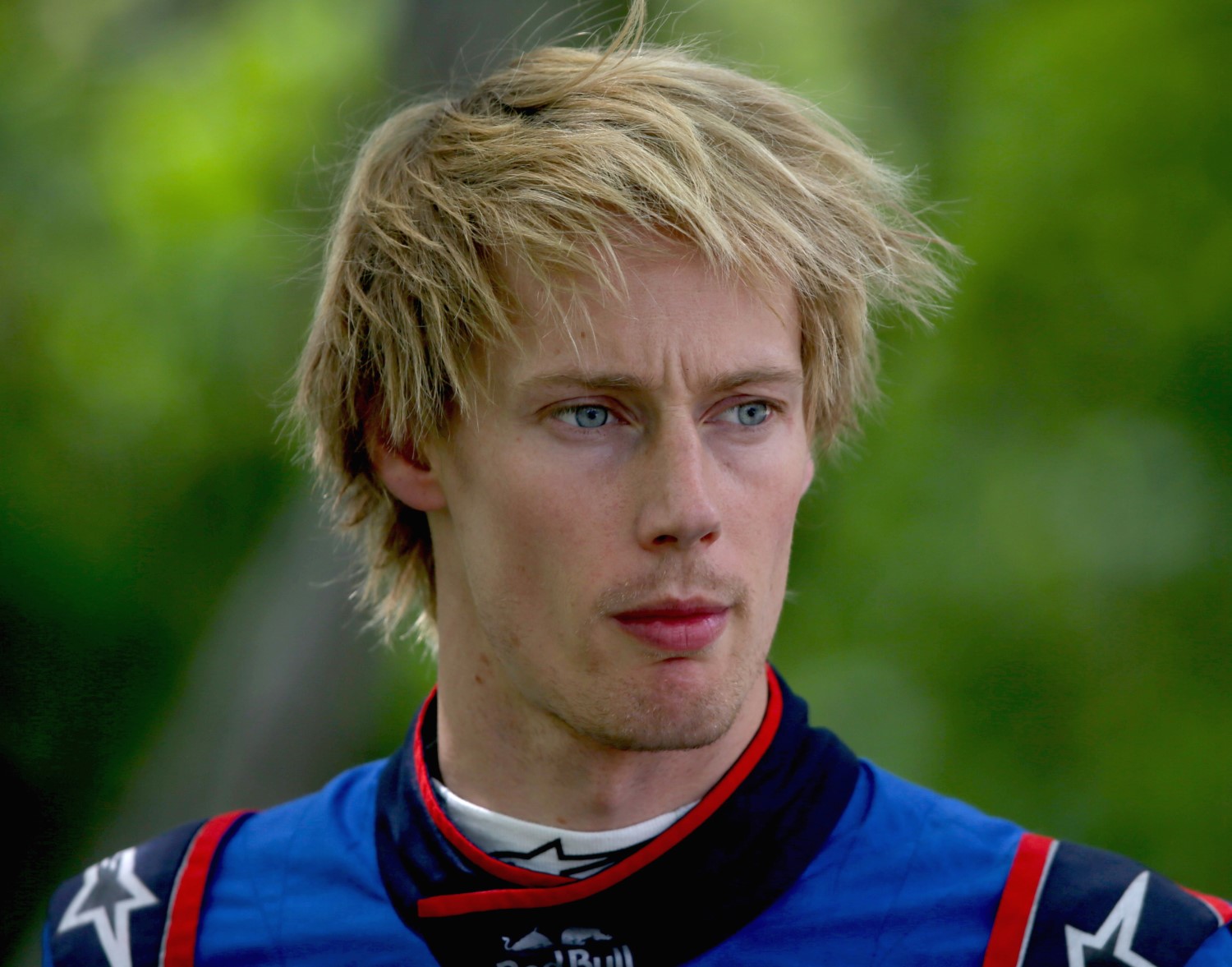 Out of money, Hartley axed
Following the recent announcement that Alexander Albon will join Scuderia Toro Rosso to race alongside Daniil Kvyat in 2019, we would like to thank Brendon Hartley for his campaign with the team.
After a hugely successful sports car career, Brendon returned to Red Bull's F1 family, making his Formula 1 debut with Toro Rosso at the 2017 United States Grand Prix.
Brendon has played an important role in the development of our partnership with Honda and his experience and feedback has proved highly beneficial. We wish Brendon all the best for the future.
Scuderia Toro Rosso Team Principal, Franz Tost, said: "We would like to thank Brendon for his hard work with the team. It was not an easy task to move from sports cars to Formula 1, especially at short notice. His consistency over the final four races of 2017 earned him a 2018 race seat and, while ultimately we were not able to continue into 2019, he has been a key part of the team and aided the development of the Honda powertrain. We wish him all the best in his future endeavors."