Rivian EV Pickup and SUV trucks making waves at LA Auto Show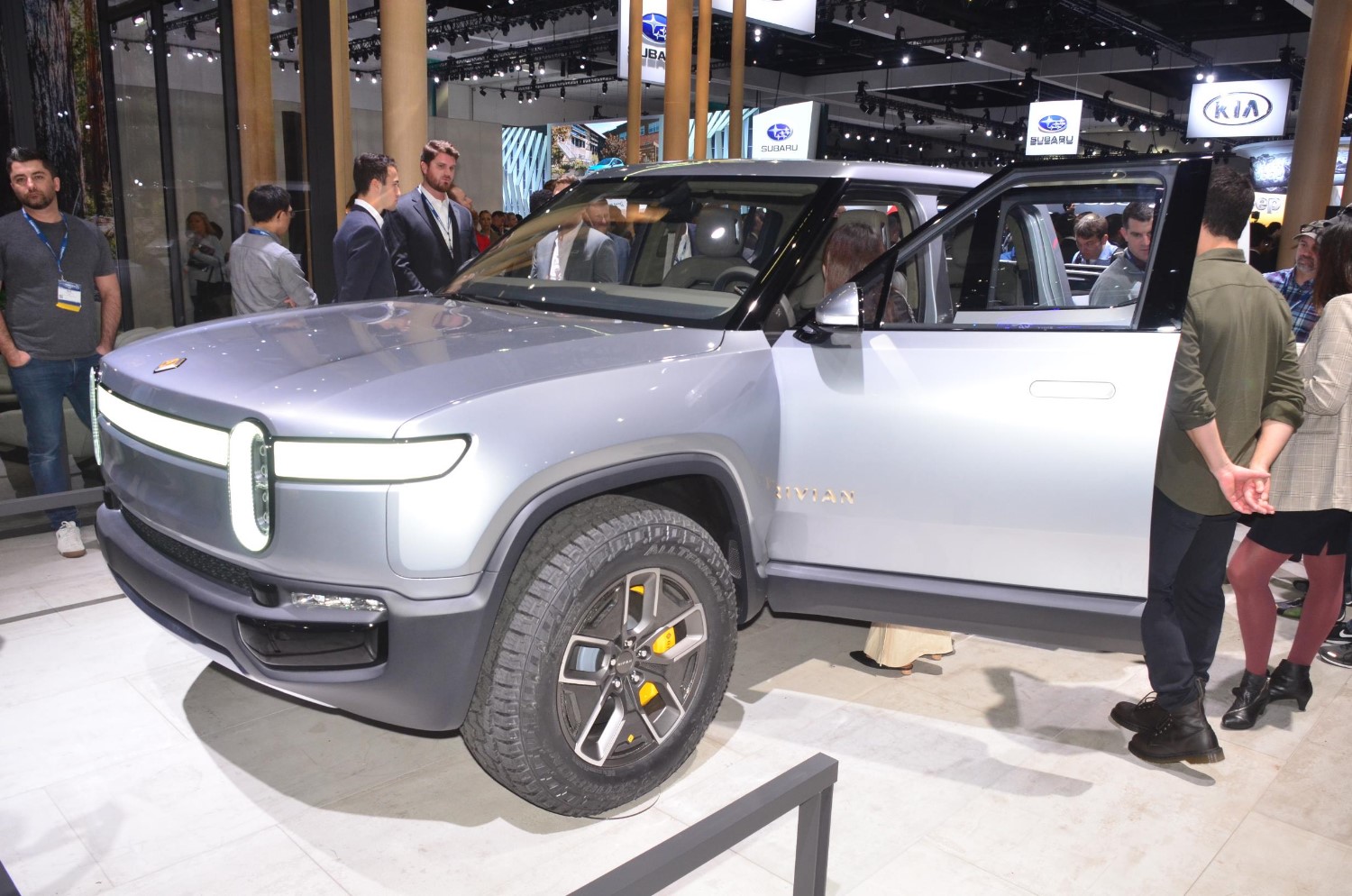 Rivian all-electric pickup with 400+ miles of range
Rivian has kept a relatively low profile since the automotive startup with Midwestern roots launched in 2009.
Those days are over.
CEO and founder RJ Scaringe unveiled two all-electric vehicles (The R1T pickup and the R1S SUV) this week at the LA Auto Show that boast some eye-popping battery ranges, as well as some noteworthy performance and capability features.
Rivian kicked off the week with a reveal of the R1T, a robust-looking five-passenger electric pickup truck. On Tuesday, Scaringe took it up a notch with the introduction of a seven-seater all-electric SUV.
Rivian is expected to start production of the pickup and SUV in 2020.
Customers will be able to pick from different battery pack configurations. But in the beginning, Rivian will produce vehicles with the highest performance level and heftiest range first — a 180 kilowatt-hour capacity battery pack that can travel 410 miles on a single charge. A 135 kWh-pack will be available at launch, as well. A base model equipped with a 105 kWh-battery that gets more than 250 miles of range will follow in 2021, the company said.
The R1T pickup has a base price of $69,000 before the federal tax credit. The R1S SUV starts at $72,500. Customers can pre-order the vehicles with a refundable $1,000 deposit. Both vehicles will be produced at Rivian's manufacturing facility in Normal, Illinois at a former Mitsubishi facility.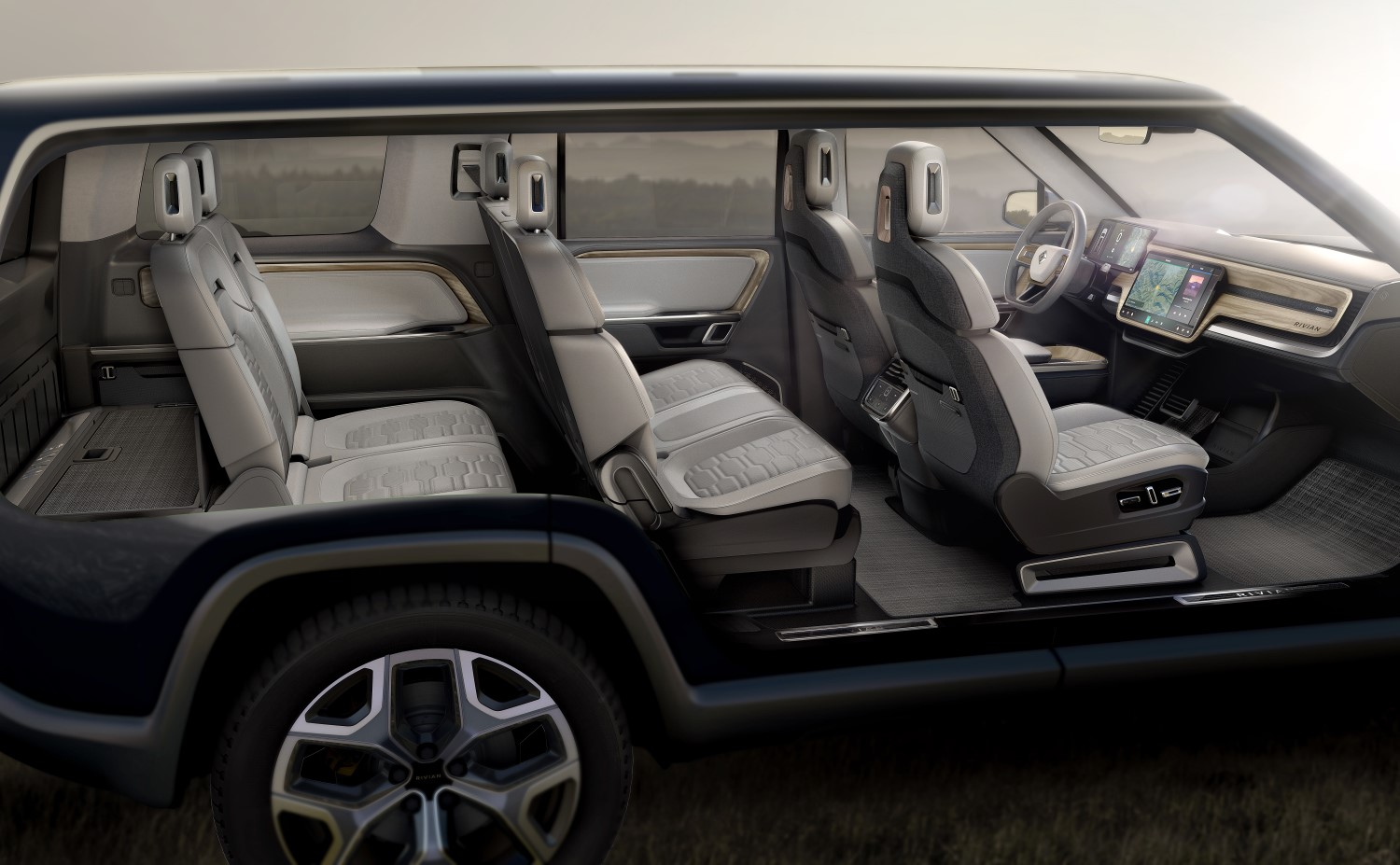 SUV cutaway
The vehicles boast other features meant for the adventurous, including the ability to wade in up to three feet of water, lockable storage bins for gear, a gear tunnel (who wouldn't want that) and a quad-motor all-wheel drive. That last item is worth digging into.
Rivian's vehicle has two motors per axle. Each motor individually controls the wheel. It's not a hub loader; these motors are mounted in the body and each one sends torque out to each wheel for precise control. This particular design is meant to provide high-speed agility, particularly on unpaved surfaces.
Russ Mitchell of the LA Times talks about The Man Behind It
At the LA CoMotion mobility conference this month, R.J. Scaringe was introduced as "the version of Elon Musk you'd want your daughter to marry."
His company, Rivian, is making a big splash at the Los Angeles Auto Show, which began this week with press and industry events and is open to the public starting Friday. At Griffith Observatory on Monday night, Scaringe, with a celebrity assist, unveiled Rivian's all-electric pickup truck, the R1T.
Aimed more at outdoors enthusiasts than at construction workers or hay balers, Scaringe said, the electric truck is built not only for a smooth ride and rapid acceleration on the highway (zero to 60 mph in three seconds) — but also to climb over rocks and push through mud, sand, and chuck-holed gravel off-road.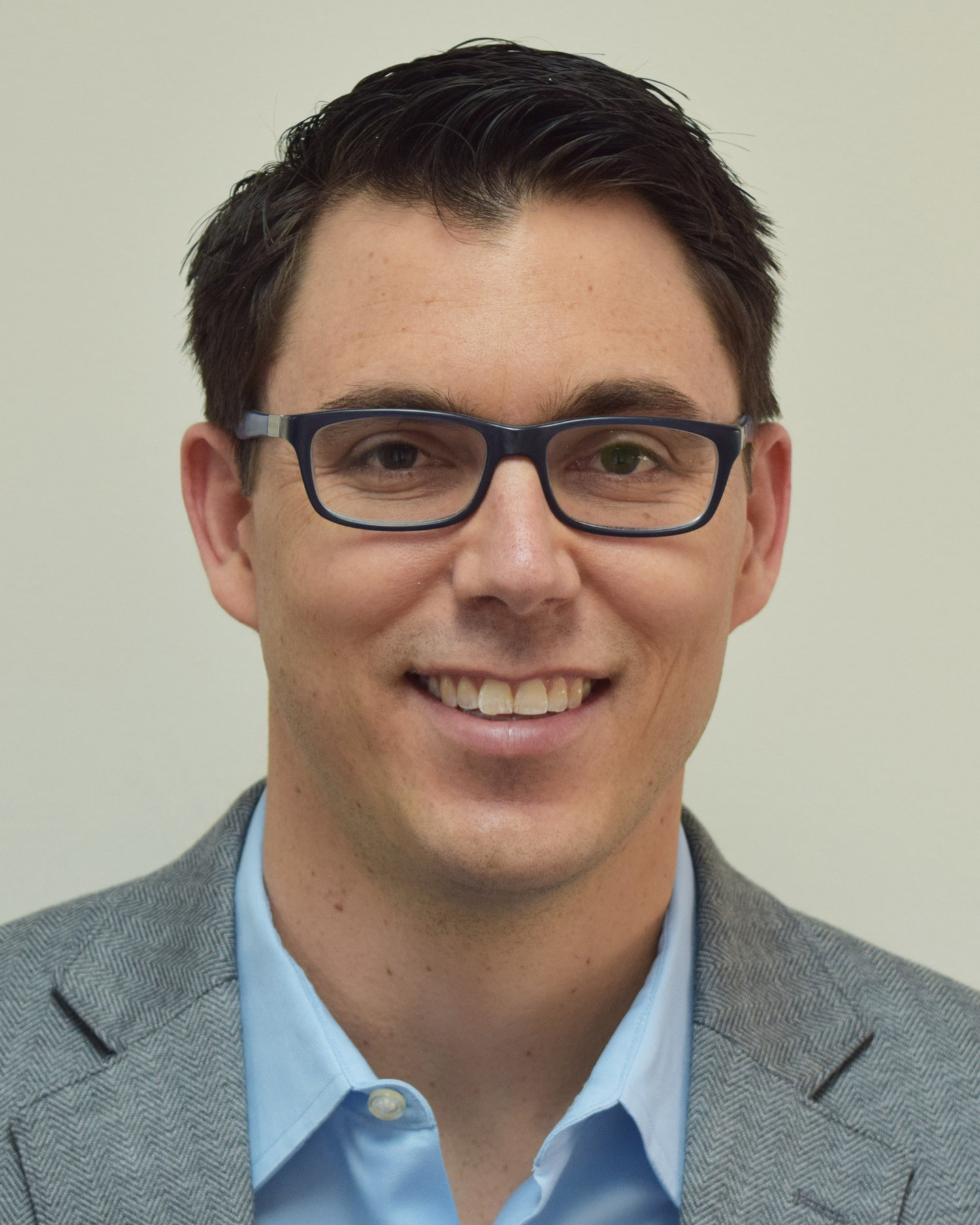 R.J. Scaringe
"It's the ideal platform to go out and enjoy nature," he said, pointing out all the extra gear space made possible by the lack of an internal combustion engine as the decidedly un-outdoorsy Rihanna, dressed in high-heeled boots and wearing long red fingernails, looked on.
"You can take kids to the beach, or go mountain biking, or surfing," he said in a separate interview with The Times. It'll be priced like a Range Rover but sold to customers who won't mind getting muddy. "If the analogy were clothing, this is more like a Patagonia jacket and less like an Armani suit. It's comfortable getting dirty. The interior design is rugged and cleanable."
Auto show attendees can check out the unusual looking R1T and a companion SUV, the R1S. Rivian plans to start selling both within two years, assembled at a former Mitsubishi plant in central Illinois. More at LA Times